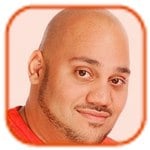 Posted by Andru Edwards Categories: Accessories, Wearables, Music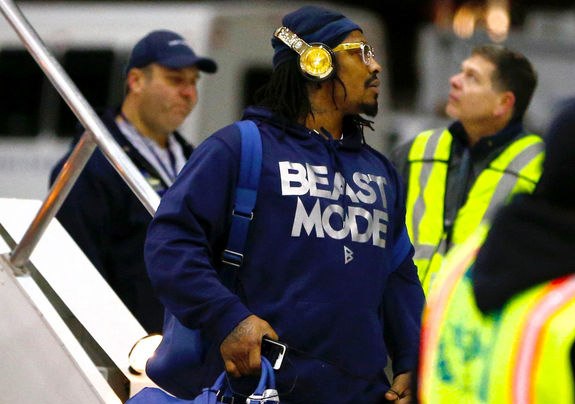 Marshawn Lynch, running back for the new Super Bowl champion Seattle Seahawks, has been spotted rocking the brand new Monster 24k headphones. In fact, Lynch was even seen dancing with himself after the Super Bowl XLVIII win in the locker room following the big win. The Monster 24k is backordered and hard to find at the moment, so we thought it was cool that Lynch was rocking a pair in the wild. You can grab yourself a pair of the $280 headphones over on the Monster Web site.
Click to continue reading Super Bowl champ Marshawn Lynch spotted wearing new Monster 24k headphones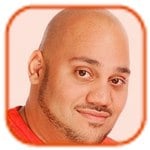 Posted by Andru Edwards Categories: Videos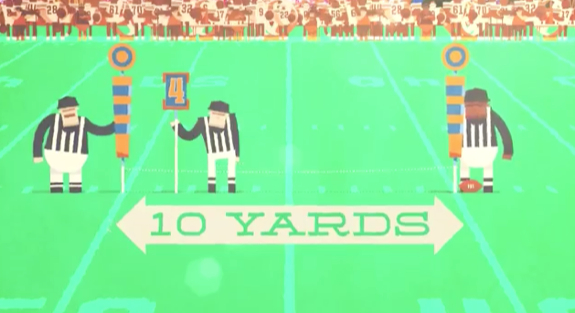 The Super Bowl is upon us! You're probably gonna watch it, whether you're a football fan or not (those commercials though!), so why not get a quick primer of the rules and how the game works? Hit the video after the jump for the quick, animated tongue-in-cheek tutorial.
Click to continue reading How American Football works [Video]
Read More

| The Awesomer

Last week we showed you a few sneak peaks at Super Bowl ads focused on cars. Now that the Big Game is over, we wanted to hand it to Chevy GM for making a commercial worth viewing.
The spot takes place in a post-apocalyptic world. The Chevy rises from the ashes, unscathed, and drives away. The end of the commercial is what made us laugh. Chevy had the guts to take a blatant stab at Ford. Though that's a ballsy move on its behalf, I'd suggest they take a closer look at the competition before calling them out. I'd like to draw your attention to the Ford video below. You can watch a Chevy drive away from a CGI apocalyptic hell, or you can watch a Ford drive away after being tossed around in a hurricane. You be the judge.
Click to continue reading Chevy calls out Ford in Super Bowl ad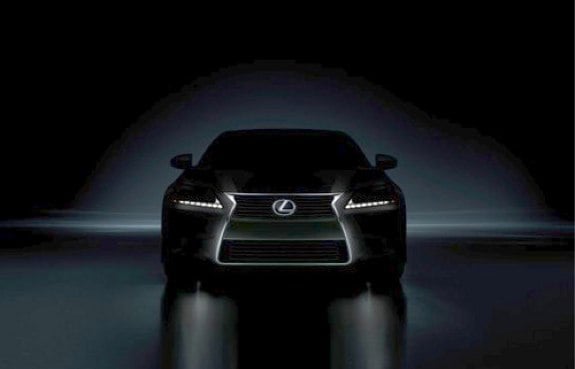 Along with the likes of Volkswagen, Honda, and Cadillac, Lexus is heading to the Super Bowl. The Lexus ad features the newly redesigned GS series, which is aimed to compete with the BMW 5 Series and Mercedes-Benz E-Class; to which we say good luck. That said, the new redesign is rather sexy.
The commercial (which can be seen after the jump) is rather sci-fi-ish and features the GS locked in a container. The Lexus eventually breaks free, and at the end of the commercial there are four container boxes lit up while the narrator states, "this is just the beginning."

This leads us to ask the question 'what next up from Lexus?' Toyota recently expanded its Prius family, which led us to believe the GS family will be expecting new additions. Lexus announced on its website that there will be a hybrid option along with an F-tuned option (which is geared to compete with the BMW M5.) This being so only accounts for three containers of mystery, that is if you include the GS 350 apart of the four. So what remains to be answered is what will be the forth family member in the GS line-up?
Click to continue reading Lexus GS growing into a family of vehicles
It's that time of the year where we can freely get down on junk food, trash talk, and look forward to the commercials just as much as the big game. We're talking about the Super Bowl (oh, and don't forget to enter our Big Game Giveaway!) Each year millions upon millions are dumped on commercials for mere marketing purposes.
Without a doubt, Volkswagen had one of the most successful commercials last year (see video after the jump to jog your memory) and is aiming to repeat its success again this year staying with the Star Wars theme. However, Volkswagen is not the only one fighting for airtime during the big game. Honda, Acura, and Cadillac have aired their Super Bowl commercials early this year and I want to focus your attention on the creativity of the ads.
Manufacturers know that millions will be watching the game on the 5th, and one would think that they would put effort into creating an entertaining commercial. Well one would think, but that's not always the case. Let's take a look at the Cadillac ATS spot, above.
Click to continue reading Acura, Cadillac, Honda, and Volkswagen Super Bowl commercial sneak peeks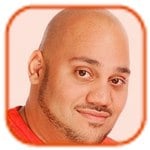 Posted by Andru Edwards Categories: Cell Phones, Google, Handhelds, Video Games, Videos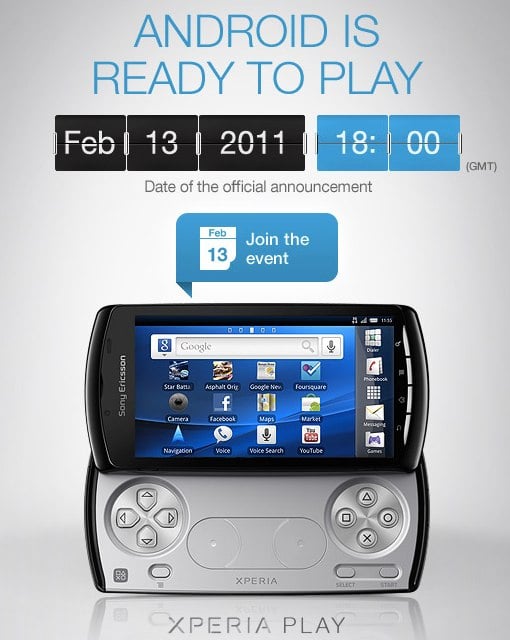 The Sony Ericsson Xperia PLAY becamse very real last night, as it was highlighted in a very cool Super Bowl XLV commercial that featured the Google Android robot getting a back-alley body modification to add thumbs to his arms so that he could get his game on. This Xperia PLAY is the world's first PlayStation certified smartphone, and we're looking forward to February 13th, when all the details will be revealed. Check out the commercial after the jump.
Click to continue reading Sony Ericsson Xperia PLAY Android PlayStation phone Super Bowl commercial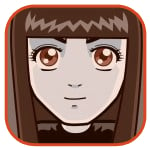 Posted by Sheila Franklin Categories: Corporate News, HDTV, Home Entertainment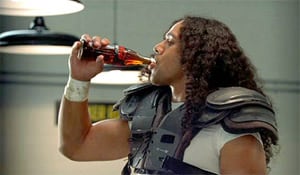 We talked to Todd Juenger at TiVo and he told us which commercials were watched the most during Sunday's Super Bowl. Note that the data is based not only on how many were watching the game, but also on rewinding and fast forwarding, as opposed to which were viewer favorites.
1. GoDaddy.com: "Enhanced?"
2. Bud Light Lime: "Summer to Winter"
3. Careerbuilder.com: "It May Be Time"
4. Doritos: "Crystal Ball"
5. Transformers: "Revenge of the Fallen"
6. Monster.com: "Moose Head"
7. Bud Light: "Man Thrown out the Window"
8. Pepsi: "MacGruber/Pepsuber"
9. Dennys: "Thugs"
10. Coke Zero: "Mr. Polamalu"
(Thanks Todd)
Read More

| TiVo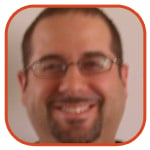 Posted by David Torres Categories: Editorials, Movies
Yesterday during the Super Bowl we saw a commercial for the upcoming Star Trek movie. Some of the scenes were of things we saw in the previous trailer, but there was also a lot of stuff we've never seen. The scene that intrigued me the most was in the beginning which shows the young James T Kirk (Chris Pine) with a bloody nose talking to Captain Christopher Pike (Bruce Greenwood).
Pike says to Kirk that he (Kirk) always had a "hard time finding a place in this world". This seems to me that they had a relationship prior to Kirk coming on board the Enterprise. There are then scenes of a bar fight spliced in between the conversation - which is where I guess he gets the bloody nose. Pike then tells him that he can settle for an ordinary life or dare to do better.
I find this interesting that a relationship is being set up between the two. The only time the two characters met on screen was in the two-part classic "Star Trek" episode "The Menagerie". If I'm not mistaken, there was no existing relationship between the two in "Star Trek" continuity. I blogged a few months ago about the possible minor continuity error of a young Kirk knowing how to drive a car in the upcoming movie, but not being able to drive one in the episode "A Piece of the Action". I got hit hard by people saying that I should get a life, but this relationship between Kirk and Pike is a much bigger change in continuity than the car thing.
At this point, I guess we fans just have to say whatever. I would like them to stick to continuity, but if this new "Star Trek" film rocks and it does look like it will, it won't matter. It'll be a new day in the world of Star Trek and hopefully more movies with the characters of Kirk, Spock, and company.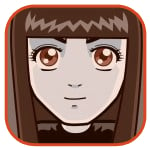 Posted by Sheila Franklin Categories: Design, Home Entertainment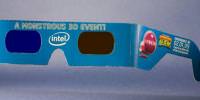 You know that some of us dig the commercials more than the Super Bowl itself and although there will be less of them this year because of the bad economy, there will be something to make up for it. This year, in addition to talking creatures and other assorted weirdness, the 60 sec. 3D SoBe Lifewater commercial is the first ever crossover with "Monsters vs Aliens," the new DreamWorks movie that will be out March 27. Look for the spot at the end of the second quarter. You can get the glasses at local grocery stores, Dollar General and K-Mart. Better hurry as there are only 125 million pairs available.
Read More

| I4U News

© Gear Live Inc. – User-posted content, unless source is quoted, is licensed under a Creative Commons Public Domain License. Gear Live graphics, logos, designs, page headers, button icons, videos, articles, blogs, forums, scripts and other service names are the trademarks of Gear Live Inc.