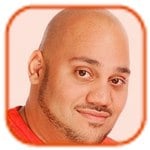 Posted by Andru Edwards Categories: Accessories, Apple, Cell Phones, Features, Music, Podcasts, Videocasts, Videos,
We are giving away a bunch of cool gadgets that are geared to amp up your summer, thanks to AT&T! As always, if you're a Gear Live Patron, you get 25 bonus entries. Here's a look at what we are giving away in this contest:
Jawbone mini Jambox: Okay, for real, who doesn't wanna have music with them when by the pool or at the beach? A lot of us have a seemingly unlimited amount of music accessible by our smartphones and tablets, and the mini Jambox allows you to stream it over Bluetooth. At the next family BBQ, you'll be the star of the show.
Jawbone UP24: Fitness wearables are all the rage these days, and if you like tracking your stats or are looking for a motivational tool, then it's easy to see why. With the UP24, you can monitor your fitness throughout the day, and even track your calories and water intake. At night, it'll even keep track of how well you are sleeping, which is probably not well if you're out camping in a tent. The device connects to your smartphone or tablet using Bluetooth LE, so the battery lasts a full week, and there's no plugging anything in to sync.
Bodyguardz Screenguardz Pure: I always thought it was kind of silly for people to protect their smartphone screens with a thin plastic film. The Screenguardz Pure is a super-thin piece of tempered glass that can actually take a real beating, and exceeds the hardness of steel. That's protection.
Enter our Summer Gadget Bundle giveaway now!
Don't forget to subscribe to Gear Live's YouTube channel--also, we are giving away awesome perks for our Patreon backers - thanks for your support!
Click to continue reading Bleeding Edge TV 517: Summer Gadget Bundle Giveaway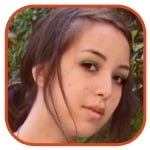 Posted by Robin Paulson Categories: Celebrities, Editorials, News,
It's one thing to embrace color in the summer months. It's a whole other thing when you slightly resemble a bizarro, boho clown like Paris Hilton.
While her headpiece and necklace can be put to better use, her rainbow-striped dress looks like remnants of a child's bed sheets. She used to walk runways and has a fortune that could easily buy her a good stylist (or at least a friend who should have honestly told her not to walk out in public like this)—there's simply no excuse for this.
(Check out more fashion wrongdoers here.)
Read More

| Daily Mail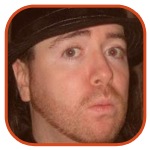 Posted by Adrien Griffin Categories: MLB,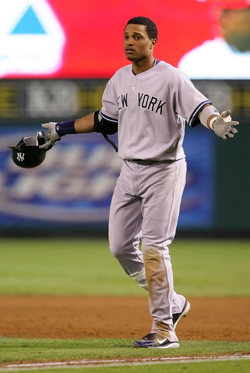 With Tuesday's penultimate Game 6 sending the NBA Finals to a climactic one game, winner-take-all finale, Major League Baseball came one step closer to owning fan dollars and television sets indefinitely for the foreseeable future. As the only major North American sports league to operate during the summer months, baseball takes center stage in a sports world that is ruthless when it comes to competing for attention. But due to baseball's "every day" nature, every other league's attempts to land lasting headlines often come up short.
Click to continue reading MLB to soon dominate the airwaves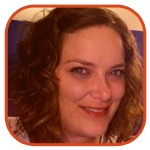 Posted by Jenny Lewis Categories: Dinner, Lunch, Quick Meals, Recipes, Summer Cooking, Poultry, Salad, Vegetables, Mediterranean,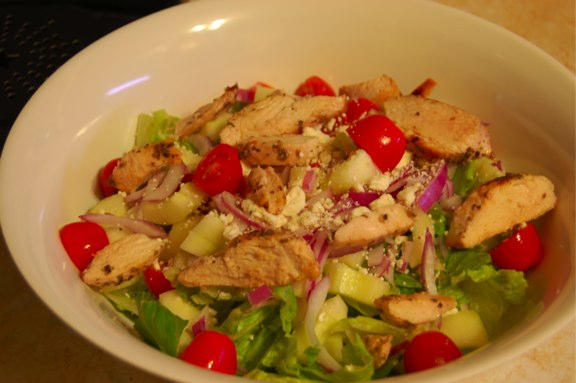 At home one night with plenty of nicely marinated chicken but no pita to be found, I had an epiphany - if souvlaki is basically an undressed Greek salad with chicken on a pita, why couldn't I eat it as a DRESSED Greek salad with chicken without a pita? And thus my new summer standby meal was born - the chicken souvlaki salad. This recipe will feed two very well and leave four wanting more (I suggest getting some baklava for dessert).
Vinaigrette Ingredients
:
1/2 cup plus 2 Tablespoons olive oil
5 Tablespoons red wine vinegar
1 teaspoon lemon juice
1 teaspoon thyme
1 teaspoon oregano
1/4 teaspoon black pepper
Salad Ingredients
:
2 boneless skinless chicken breasts
1 head of Romaine lettuce or 2 hearts of Romaine
2 tomatoes, diced
1 small red onion, diced
1 large cucumber, peeled and de-seeded
2 Tablespoons crumbled Feta cheese
Preparation:
Mix the marinade. Reserve half to dress the salad, and combine the other half in a zipper bag with the chicken. Marinate the chicken for 4 to 24 hours.
Grill (or saute) the marinated chicken breasts. Slice thinly. Prepare the salad vegetables. Top with the chicken and cheese, then the reserved vinaigrette. If you're feeling really saucy, you can use tzaziki as a dressing instead of the reserved half of the vinaigrette. Or you could just use both.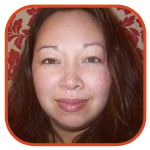 Posted by Monica Edwards Categories: Sales, Men, Women, Accessories,
It is a well known fact that if you are from Washington State, you purchase a pair of sunglasses every year. Why? because that is the only time we see the sun long enough to dig them out of our junk drawer, or go on an endless scavenger hunt trying to track them down to find them wedged between the drivers seat and console of our cars. It is a sad fact but one we live with. So instead of spending an arm and a leg on a pair of glasses yearly, I tend to go for the cheap, off the spinner rack brands that get scratched just looking at them. But this year, I want to splurge. I found my glasses IN my console this year when the sun peeked out of the clouds for a bit and tried to ignore the myriad of scratch marks on both lenses but driving was a bit tough so right then I decided, that's it, I am going to spend more than $9.99 this year! After all, name brand glasses should last me more than one season's worth of sun right? As long as I can locate them again next year.
Searching online for a new pair, I notice that Zappos has an awesome clearance sale on name brand chic shades. There are many styles to choose from if you have a hard time finding the right frame. I am leaning towards the Jackie Ohh by Ray-Ban shown here:
Or, the St. Maarten by Michael Kors shown here:
Zappos.com offers free shipping both ways and free 365 day returns so if a frame does not suit your face, pick out another and send yours back with no hassle, it's so worth it. Here comes the sun right now, oh wait, no. Ah yes, there it is.
Read More

| Zappos Sale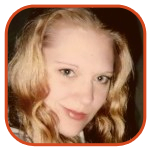 Posted by K.C. Morgan Categories: Reality, Cable, Features,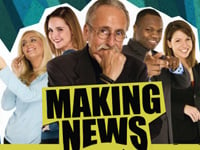 It was absolutely by accident that I began watching episodes of Making News: Savannah Style on TV Guide, but I was instantly drawn in by the dynamic personalities and behind-the-scenes action. I actually don't watch any news program…but I'm not above watching a reality show about one.
Savannah's WJCL news team has the lowest ratings in their market. The station has been plagued by staffing troubles (the general manager of the station was arrested for embezzlement, among other troubles) and the owners are trying to sell, leaving little money for upgrades and equipment. To that end, the cameras and sound work only some of the time, leaving the news team scrambling to meet deadlines and create TV-worthy coverage.
Click to continue reading Making Reality, TV Guide Style
Read More

|
TV Guide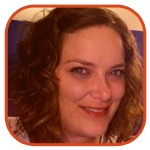 Posted by Jenny Lewis Categories: Dinner, Lunch, Side Dishes, Quick Meals, Recipes, Summer Cooking, Fruit, Salad, Vegetables, Vegetarian,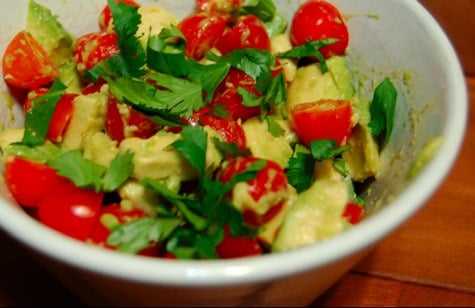 It's summer, and the food lobe of my brain turns to one thing when the weather starts warming up - avocados. Being on the East Coast, avocados are definitely my favorite summertime-only indulgence, and they are well worth the wait in all of their forms. Another recipe from Clean Eating magazine, these Avocado Salad Wraps are fantastic as a light lunch or, when paired with some bread or tortillas, a stove-free dinner on a hot day.
Ingredients:
2 T Dijon mustard
1 medium ripe avocado, diced
1 medium ripe tomato, chopped into pieces the same size as the avocado
1/4 cup cilantro
lime juice (optional)
4 big lettuce leaves (romaine works great)
Preparation:
Combine the first four ingredients in a bowl. If the wraps aren't going to be eaten right away, toss some lime juice into the bowl with the salad.
Divide the salad between the 4 lettuce leaves, wrap and enjoy! Or, if you're like me, eschew the lettuce altogether and eat the salad straight out of the bowl.
Read More

|
Clean Eating Magazine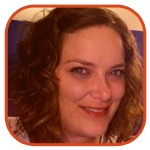 Posted by Jenny Lewis Categories: Dinner, Lunch, Side Dishes, Recipes, Summer Cooking, Cheese, Salad, Vegetables, Vegetarian,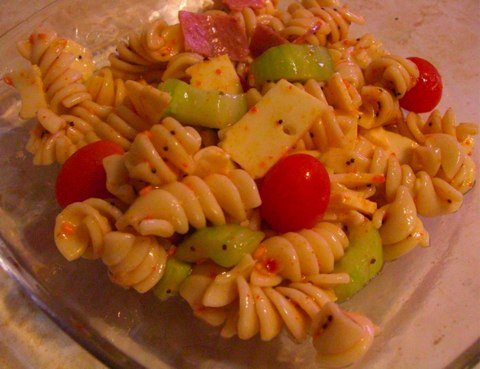 This pasta salad is one of my favorite potluck contributions. Because of the fact that the pasta has to be completely cool - at most room temperature - before assembling the salad, it's a great dish to start at night and finish the next day. Here's a recipe for a great Summer Pasta Salad:
Ingredients:
1 Lb smallish, shaped pasta (rotini, farfalle, macaroni, anything small and easily fork-able)
1/2 bottle of Italian dressing (not creamy)
4 T Salad Supreme
1 12 to 14 inch cucumber or two smaller ones, peeled and seeded
1 pint cherry or grape tomatoes, washed and halved
4 ounces Provolone cheese (this is usually 4 slices of prepackaged sliced cheese)
4 ounces salami (again, usually 4 slices of prepackaged sliced meat, but this can also be 4 ounces from a whole salami)
Click to continue reading Recipe: Summer Pasta Salad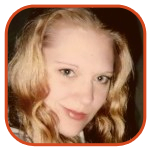 Posted by K.C. Morgan Categories: Music, Prime Time, Reality, FOX, American Idol, Gossip,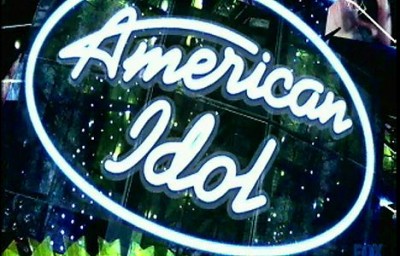 American Idol gives its contestants a grueling schedule during the weeks of shooting live performances, Ford video commercials and sessions with mentors. The show may be over - the hard work is not.
Even while the Idols sing a path across the U.S. (they'll visit 49 cities in 72 days), some of the finalists will be pulling double duty and making records at the same time. Davids Cook and Archuleta, the season's final two men standing, will both be working on tracks even as they woo audiences.
Thanks to a new deal with 19 Recordings and Arista Nashville, Kristy Lee Cook (who managed to astound judges and audiences with her unimagined longevity in the contest) will also be working on her debut album. The first single "15 Minutes of Shame," is scheduled for an August 11 release. Cook was formerly signed to this same label years before, but never had the chance to record a single song.
Click to continue reading Idols Hit the Road
Read More

|
E! Online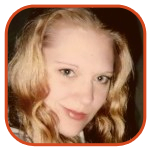 Posted by K.C. Morgan Categories: Kids, Music, Prime Time, Cable, Gossip,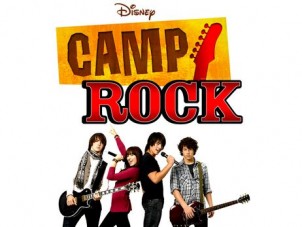 Lightning doesn't strike twice…unless you build the right kind of rod. No one anticipated the runaway success of Disney's High School Musical, and now the powers-that-be are determined not to be caught unawares a second time. Fanfare and fan participation became the bookends of the High School Musical 2 marketing campaign…and even this pales in comparison to the star treatment the network is giving the soon-to-be-released Camp Rock.
The promos have been going strong for weeks, the Web site is filled with glitter and pizazz, and the debut is scheduled for June 20. Are you itching to set your DVR?
With the Jonas Brothers co-starring and a crop of fresh-faced youngsters, Disney is treating Rock like it's the heir apparent to the Musical throne (the stars of which are moving quickly past the high school stage of their lives). But…is it?
Click to continue reading Can Disney Rock the Ratings Again?
Read More

|
CNN
© Gear Live Inc. – User-posted content, unless source is quoted, is licensed under a Creative Commons Public Domain License. Gear Live graphics, logos, designs, page headers, button icons, videos, articles, blogs, forums, scripts and other service names are the trademarks of Gear Live Inc.