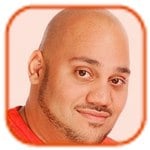 Posted by Andru Edwards Categories: Features, Internet, Music, Product Reviews, Software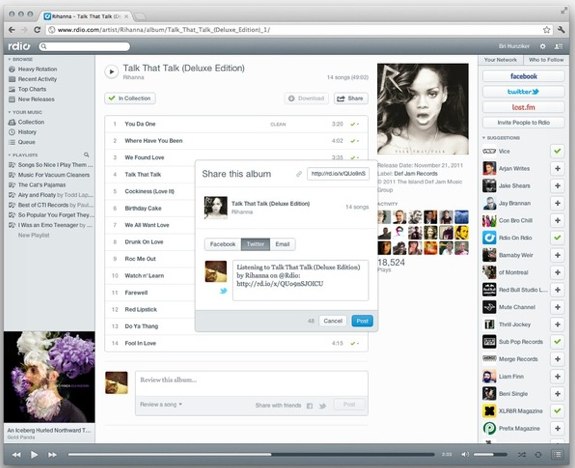 Last week at a press event in Austin at SXSW, Rdio gave us a look at its brand new, completely overhauled music experience. We got a look at the new Rdio, and we walked away impressed by the beauty of what the streaming music company is attempting to pull off. There are a lot of changes, and we think that most people will think they're all good.
New Rdio isn't just a visual makeover though. Wilson Miner, head of design for Rdio said, "We want back to ground zero and rethought the whole user experience from the groud up to put the focus 100% on music and people." That people part is a big deal, because social integration is a big part of the new Rdio. When you log in, you've got a constant bar on the right-hand side that shows your online contacts and what they're listening to. There's also another tab that gives recommendations of who to follow (oh, and you should definitely follow the Gear Live Rdio profile!) Wanna share a track or album with a contact? The old way still works, but now you can just drag and drop content onto contacts as well. Very fluid.
Click to continue reading Hands-on with New Rdio redesign: More social, much faster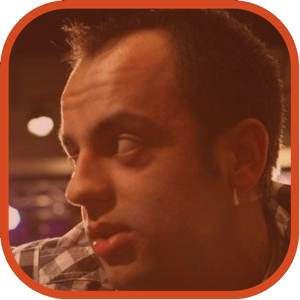 Posted by Andrey Malskiy Categories: Corporate News, Music, Software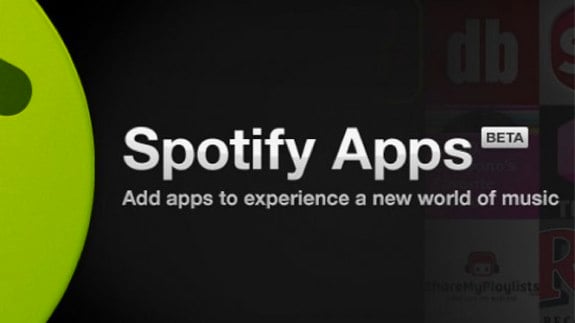 When Spotify launched in Europe, social music sharing officially arrived, and many services soon folllowed. However, the company soon realized that releasing an API that allowed third-parties to tap into the spotify catalog would mean new features and new ways for its users to interact and enjoy music, and with that came the release of Spotify Apps.
Spotify has shared info on the success of four of these apps. Truth be told, some of them are a runaway success. Each app is unique in its own way in changing the way we do music.
Soundrop, "let's you discover, listen to, and share music with friends in 'rooms' created by genre or theme," Spotify says. According to the company, Soundrop users in Feburary listened to 15 million songs or the equivalent of 100 years' of music.
The second app, Tunewiki, lets you sing along to the lyrics of the song you're listening too. Though we can't guarantee this will make you a better singer, it's certainly cool to be able to see the lyrics in real-time while playing a track.
Moodagent, plays music according to how you're feeling, which is fantastic time saver. No longer are you a slave to searching your library for the music you wanna listen too when you're 'Angry' or 'Happy', as you can now have Moodagent handle that for you.
The final app, SpotOn Radio, which was built into the mobile version of the app, hit number six on the Swedish iPhone app store.
The success of Spotify and the widespread use and development of its apps should continue to result in new, refreshing ways to both listen to and share music, with Spotify living on the back end. All Spotify apps are free to use, but require a Spotify account (also free!)
Read More

| Spotify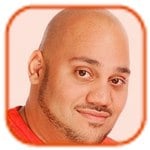 Posted by Andru Edwards Categories: Editorial, Features, Internet, Music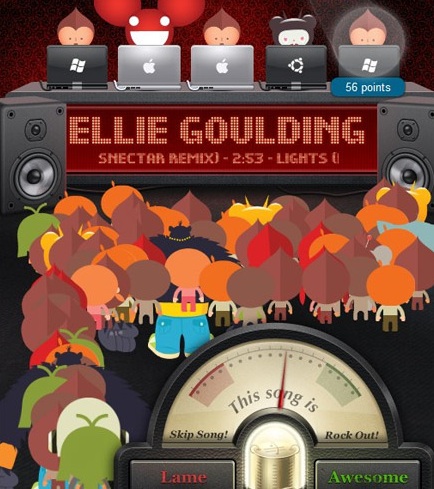 Right now I'm at SXSW, sitting in on the Turntable.fm DJ Battle that's taking place over the next two hours. There are a few DJs on stage playing their best tracks in an attempt to rock the crowd, and as things are unfolding, I can see some real potential for Turntable.fm to bring something to the table that the Spotifys, Rdios, and Rhapsodys of the world just aren't able to deliver at the moment, especially now that Turntable has secured licensing rights from all four of the major record labels here in the U.S.
Click to continue reading Why Turntable.fm matters, and how it enhances music discovery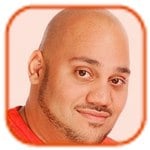 Posted by Andru Edwards Categories: Internet, Music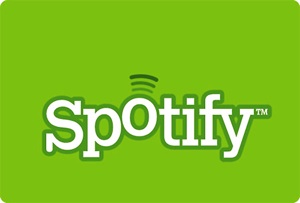 The Internet radio market got another shot of disruption today as Spotify announced its new Spotify Radio, a music-streaming app that will function just like a normal radio station, with the added ability to skip songs you don't like.
During this week's LeWeb tech conference in Paris, which was live-streamed online, Spotify CEO Daniel Ek took to the stage to announce the launch of the new app. Outlining the merits of Spotify Radio, Ek said, "It's kind of like Pandora, but with unlimited skipping and unlimited stations... We think people will love playing around it and we'd love to see what developers will do on top of that."
To get started, users simply click the new "Start Artist Radio" at the top of an artist page and the app will automatically create a radio station and continue to insert new music based on its "intelligent recommendation engine."
Click to continue reading Spotify Radio set to take on Pandora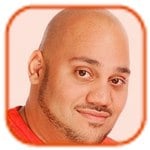 Posted by Andru Edwards Categories: Corporate News, Internet, Music, Software
Spotify has opened its network up to developers, turning the music service into a music platform.
"We're launching truly integrated apps inside Spotify from the best and brightest," Spotify chief executive Daniel Ek said during a New York press event. "We really believe they'll deliver unique experiences tailored to you and your music tastes."
Third-party developers will be able to build HTML5 apps that access Spotify's music library via a JavaScript API. Spotify is "opening our platform in a way that lets you curate the apps you want and make Spotify yours," Ek said.
All app developers are invited to submit apps to Spotify "but we will approve the apps because we think the core here is the user experience," Ek said.
At this point, there are also no monetization possibilities; all apps will be free.
Click to continue reading Spotify launches its own app ecosystem in attempt to become a music platform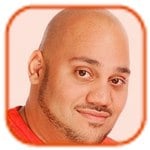 Posted by Andru Edwards Categories: Hot Deals, Internet, Music
Rdio said late Wednesday night that the service plans to provide free access to its music catalog without advertising, leading to speculation that social sharing might be the next business model.
MOG reportedly plans to announce a similar strategy on Thursday, and other music services are expected to follow suit. When Spotify launched in the U.S., it too pursued a free model, and more than 1.4 million people have signed up, according to reports. It's all leading up to an expected launch of Facebook Music next week, where social advertising could pay for the "free" services.
"Continuing on its first-to-market strategy, Rdio will soon be launching free access to its music catalogue without advertising," a spokesman said in an email on Wednesday night.
The offering will be available in the very near future and available to any consumer, with no need for a credit card, Rdio's spokesman added.
Click to continue reading Rdio and MOG prepping ad-free no-cost option for their music catalogs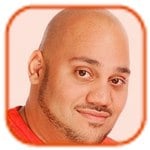 Posted by Andru Edwards Categories: Features, Home Entertainment, Portable Audio, Videocasts
In this episode we open up the Sonos PLAY:3, the latest wireless Hi-Fi speaker system from Sonos. The PLAY:3 is the smallest wireless speaker system that Sonos offers, allowing you to plug it in and set it up just about anywhere, but still getting big sound. You can pair two of them together for a wide stereo sound stage, and you can also turn it vertical and it will automatically go into mono sound mode. We open up the PLAY:3 and show you how it looks - be on the lookout for our PLAY:3 review over on Bleeding Edge TV!
You can get the Sonos PLAY:3 now for $299.
Big thanks to our sponsor - GoToMeeting makes it easy to collaborate with anyone, anywhere - and they have just released their new HD faces feature that lets you see the webcams of up to 6 users as a time. Also, be sure and grab a free $5 credit from JackThreads now!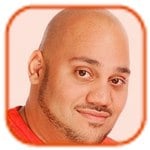 Posted by Andru Edwards Categories: Corporate News, Music

We know a lot of you were expecting OS X Lion tomorrow, and while we aren't saying it's o ut of the question, we do know one long-awaited product that'll definitely be launching tomorrow, and that's Spotify. It took them a hell of a long time to get everything signed, sealed, and ready to deliver, but the Spotify folks are ready to roll:
We were really adamant about bringing the service to the US, which means a really great, free experience. We wanted to be really careful about the way we did this, and the rights holders felt the same way. It took some time, but we're absolutely thrilled that all four major labels and a ton of indies are behind us, and we'll be bringing that Spotify experience to the US tomorrow.
The free service will be invite-only at first, so you'll wanna head over to the signup page now to get your email address in the hat. From there, there will also be two paid tiers--a $4.99 per month service that does away with the ads, and a $9.99 per month service that allows you to use Spotify on a mobile device like the iPhone or an Android smartphone, with the ability to cache tracks for offline access. The European version of Spotify boasts 15 million tracks, but there's no word as of yet on how many tracks they'll be launching with in the US. We'll know tomorrow!
Read More

| Spotify US signup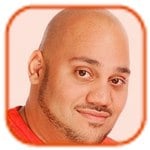 Posted by Andru Edwards Categories: Internet, Music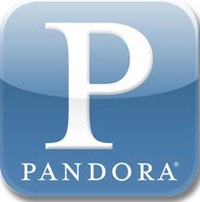 Today Pandora is expanding from Simon & Garfunkel to Seinfeld and George Carlin. The Internet radio service is adding 10,000 comedy clips from over 700 comedians to its existing music library.
A host of big names have already taken the stage, including: Bill Cosby, Bob Newhart, Cheech & Chong, Chris Rock, Eddie Murphy, George Carlin, Jerry Seinfeld, Joan Rivers, Richard Pryor, Mitch Hedberg.
"Adding comedians to the mix has been one of the top requests from our listeners," Pandora founder Tim Westergren wrote in a blog post. "We've taken the same approach to comedy as we have to music: carefully and deliberately analyzing comedic 'bits' across a very large number of attributes to capture the style, delivery and content of each performance."
Click to continue reading Pandora now serving over 10,000 comedy clips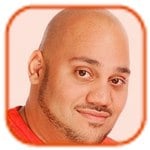 Posted by Andru Edwards Categories: Apple, Cell Phones, Features, Handhelds, Microsoft, Music, Software, Wireless / WiFi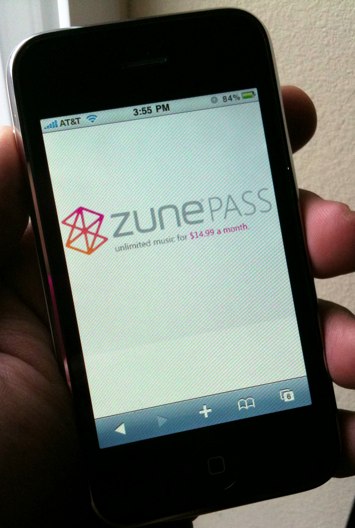 It's no secret, we are big fans of Microsoft's Zune - both the service, and the device. I've had a Zune Pass since the service launched, and use it daily (my Zune Pass profile.) If you aren't sure what that is, it's an unlimited music streaming and download service. You can listen to as much as you want for just $15 a month. In addition, you get to keep any 10 tracks of your choosing each month as well. Yours to keep, forever. Did you know, though, that you can stream any of your downloaded Zune tracks to your iPhone? Yeah, that's one of the best parts. When you start connecting the dots, you soon realize that you have the potential of having an entire catalogue of music available to you, on your iPhone, regardless of the amount of storage you've got.
But, wait…how do you stream Windows Media Audio files to the iPhone, which doesn't support that format? Furthermore, Zune tracks that aren't downloaded as part of your 10 free keepers per month are riddled with DRM. Yeah, we hear you. There is no Zune app available for the iPhone itself. What you need is to install a piece of software on your PC, along with downloading an app on your iPhone. Join us, as we open up the musical floodgates.
Click to continue reading How to Stream Your Zune Tracks to Your iPhone
© Gear Live Inc. – User-posted content, unless source is quoted, is licensed under a Creative Commons Public Domain License. Gear Live graphics, logos, designs, page headers, button icons, videos, articles, blogs, forums, scripts and other service names are the trademarks of Gear Live Inc.