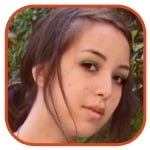 Posted by Robin Paulson Categories: Fashion Designers, News,
"Now you have designers and you have Zara, which is meant to be fast and sold at a very cheap price, so you expect [copying.]... But Mr. Michael Kors, he copies everything! It's really a scandal and nobody has the courage to say anything. It's really not fair."
- Fashion designer Roberto Cavalli calls out Zara and fellow designer Michael Kors on their plagiarizing habits.
(Make sure to check out other notable quotes.)
Read More

| Haute Living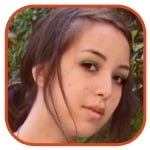 Posted by Robin Paulson Categories: Models, News, Sales,
Although Barneys was in hot water over racial profiling allegations several months ago, the high-end retailer is making strides in the LGBTQ community with their latest ad campaign, which features trans* models.
The series - shot in black and white by famed photographer Bruce Weber - features 17 models (some professional models, while others are students, activists, and musicians) dressed in designer duds and situated among their family members. Titled "Brothers, Sisters, Sons & Daughters," the images will be accompanied by interviews with the models sharing their personal stories regarding their lives as trans* people. "I hope that my photographs and films of these 17 new friends, who are transgender men and women, convey the respect I have for them and how I stand in awe of their courage to face the world," Weber said.
Click to continue reading New Barneys Campaign Features Trans* Models
Read More

| People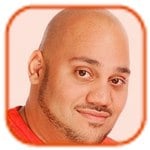 Posted by Andru Edwards Categories: Celebrities, Fashion Designers, News, Sales,
Victoria Beckham is opening her first store in London.
The singer-turned-designer has confirmed that her very first standalone store will open on Dover Street this Fall. "I think the time is now because I know my customer. It will be the first time that the people will really be able to see the brand through my eyes. It's young and cool. There are great galleries in the area. There's Dover Street Market directly opposite of us, which is not a bad thing," she told WWD.
Spanning 7,000 sq ft over three floors, the new style emporium will be located at number 36. The superstar has enlisted architect Farshid Moussavi, who worked on the 2012 London Olympic Park, to renovate the building. "[Farshid] is a woman who loves fashion as well. She has quite a conceptual eye, which I like. We want to make something different without making it overly complicated. I just want it to feel real for me," Victoria explained.
Click to continue reading Victoria Beckham to Open First Store in London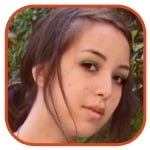 Posted by Robin Paulson Categories: Celebrities, Editorials, Fashion Designers, Hairstyles, Health & Beauty, Models, News, Sales,
+ The Kardashian trio unveiled their latest clothing collection, which they launched in collaboration with British retailer Lipsy. Unsurprisingly, Kourtney, Kim, and Khloe model off their floral, curve-hugging dresses in the adverts for the line (perhaps it's the only way they'd be able to sell it?). Major kudos that they're not of the typical sequined and glittery New Year's Eve dress fare, but at the same time, I can't imagine women flocking to the stores (or in Americans' cases, online store) for a summery frock when they're looking for something festive.
+ Britney Spears surprised fans with a Twitter photo showcasing her new hair color: platinum blonde. Love it or leave it?
+ Tyra Banks seems to have joined Jennifer Lawrence in the war against negative body image words, claiming that she refuses to utter "plus-size," instead opting for "fiercely real." Not sure how quickly the latter will catch on, but it's a start!
Click to continue reading Items Du Jour: Britney Goes Platinum, Tyra's War on "Plus-Size" Term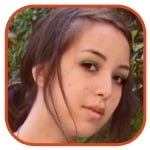 Posted by Robin Paulson Categories: Celebrities, Fashion Designers, Hairstyles, Health & Beauty, News, Sales, Boys, Girls,
+ Because apparently people are still talking about Melissa McCarthy's ELLE Coat-ergate, the funny lady opened up more about her inspiration behind choosing the outerwear piece, claiming that she wanted it to look like "the walk of shame."
+ In addition to getting ready to launch their new fragrance - which is two years in the making - the Olsen twins revealed that they're planning to open up a flagship store for The Row in Los Angeles.
+ Despite the dozens of pleas from fans urging Jay-Z to take a stand against Barney's due to the store being in hot water over racial profiling, the rapper decided to launch his first fragrance there. The fragrance's - called Gold (because, Jay-Z) - launch will coincide with the unveiling of Jay-Z's "New York Holiday" collaboration.
+ Kristin Chenoweth - not unlike Pamela Anderson a few days earlier - decided to do away with most of her hair in favor of a pixie cut.
Click to continue reading Items Du Jour: The Row in L.A., Jay-Z's Fragrance, Adam Levine at K-Mart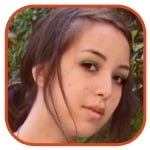 Posted by Robin Paulson Categories: Health & Beauty, Models, News, Sales,
U.K. retailer Debenhams made a bold move in the fight against the over-airbrushing of women in advertisements this week. The company has announced it will ban major retouching of lingerie models in the future, hopefully setting a precedent for American counterparts like Macy's.
"We want to help customers feel confident about their figures without bombarding them with unattainable body images... As well as being a positive from a moral point of view, it ticks the economic boxes as well. Millions of pounds a year are spent by organizations retouching perfectly good images," said the company's head lingerie buyer, Sharon Webb.
Click to continue reading UK Retailer Pledges to Avoid Major Ad Retouching
Read More

| Jezebel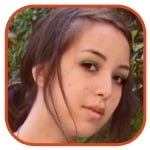 Posted by Robin Paulson Categories: Fashion Designers, News, Sales,
Remember how jealous you were when you saw Coco Rocha get married in a custom Zac Posen gown? Fortunately, the New York-based designer is finally giving us commoners the chance to be like the supermodel and say "I do" in one of his creations.
Posen will launch his first bridal collection - which includes formal attire in addition to wedding gowns - exclusively through retailer David's Bridal.
"We brainstormed for several months because we had a very successful launch with Vera [Wang]. As always, we were looking for what's next... We were talking about dramatic red-carpet movie-star kind of looks, and Zac came to mind," said Catalina Maddoz, executive vice president of merchandizing at David's Bridal.
Six wedding gowns - priced between $850-$1,350 - and five "social occasion" pieces - ranging between $195-$225 - are expected to appear at limited stores and online in February 2014.
Read More

| Vogue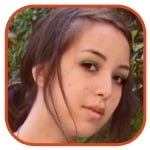 Posted by Robin Paulson Categories: Fashion Designers, Health & Beauty, News,
If you want a thing done well, do it yourself. Especially when your CEO is Mike Jeffries.
Because the Abercrombie & Fitch CEO's unapologetic apology over his controversial, exclusionary comments was received poorly (not surprisingly) and exacerbated the current online anti-Abercrombie campaigns, the folks at corporate decided to take matters into their own hands. Prompted by 18-year-old Benjamin O'Keefe's - an eating disorder survivor who began the Change.org petition urging the clothing company to expand its women's sizing - online action, executives at Abercrombie & Fitch met with the teenager and members of the National Eating Disorder Association in order to discuss changes in the company.
Click to continue reading Abercrombie & Fitch Corporation Apologizes for CEO's Remarks
Read More

| People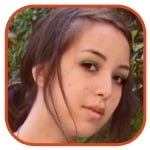 Posted by Robin Paulson Categories: Celebrities, Fashion Designers, Models, News, Rumors, Videos,
+ This month's latest Elle cover model, Nicki Minaj did her best impression of a vapid fashion journalist humorously asking all the wrong questions to herself.
+ Madonna made a statement with her boy scouts outfit when she presented a GLAAD award to Anderson Cooper. In a nearly 12-minute long speech, the singer lashed out at the scouts organization for its gay ban.
+ Though Harmony Korine's latest film Spring Breakers doesn't even hit theaters until Friday, there has been enough buzz generated about it to get Opening Ceremony to collaborate with the filmmakers on an exclusive summer collection.
+ Kim Kardashian has been spotted in many tight-fitting outfits, despite her very pregnant state; however, the reality star was spotted at the premiere of her new movie Temptation in a chic black lace look appropriate for an expectant mother.
+ It's been rumored that Kate Upton will be covering the June issue of Vogue, which would be her first time on the front of the American fashion glossy.
Click to continue reading Items Du Jour: 'Spring Breakers' Collection, Kim in Maternity Wear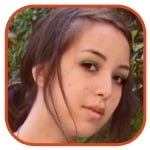 Posted by Robin Paulson Categories: Celebrities, Editorials, Fashion Designers, Hairstyles, Health & Beauty, Models, News, Rumors, Sales,
+ Miley Cyrus has changed her hair again, adding a hint of blue to her now-famous pixie cut.
+ Reality star-turned-fashion designer Nicole Richie revealed that the real reason she sports braids so often is because she uses them to cover up her bad hair days!
+ When asked about what she thought of her latest ads for Miss Dior, Jennifer Lawrence was shocked at how unrecognizeable she appears in them, pointing out, "Of course it's Photoshop. People don't look like that!"
+ What inspirational advice did Vogue editor-in-chief Anna Wintour bestow at Teen Vogue's annual "Fashion University" event for teens? "Get fired."
+ Despite her over-the-top "plastic," Barbie-centric image, Nicki Minaj swears that she has never undergone plastic surgery on her face.
Click to continue reading Items Du Jour: Miley Changes Her Hair (Again), Anna Wintour's Job Advice
© Gear Live Inc. – User-posted content, unless source is quoted, is licensed under a Creative Commons Public Domain License. Gear Live graphics, logos, designs, page headers, button icons, videos, articles, blogs, forums, scripts and other service names are the trademarks of Gear Live Inc.