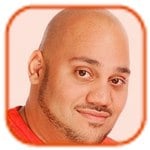 Posted by Andru Edwards Categories: HDTV, Home Entertainment, Movies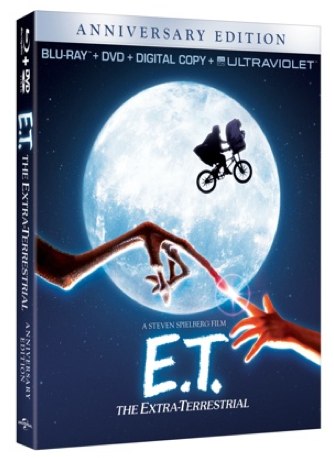 One movie that we've been waiting to see in high-definition is E.T.: The Extra-Terrestrial, and we'll finally have the opportunity to watch it on Blu-ray when it's released on October 9. The 30-year Anniversary Edition includes the Blu-ray, DVD, Digital Copy, and Ultraviolet editions all in one package, along with hours of extras. If you wanna get even more extravagant and nostalgic about it, you can opt for the Spaceship Limited Edition, which sees the movie packed in a replica of the E.T. spaceship, which plays the infamous movie score when opened. The disc-only version can be pre-ordered on Amazon for $17.96 (49% off,) while the more elaborate Spaceship Limited Edition will go for $139. You can check out a video of that one after the break. Either way, get ready to phone home while snacking on some Reese's Pieces.
Click to continue reading E.T.: The Extra-Terrestrial finally coming to Blu-ray on October 9
Read More

| E.T. Blu-ray on Amazon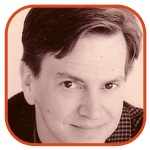 Posted by Tom Mason Categories: Editorials, Movies
The Adventures of Tintin won the Golden Globe award for Best Animated Feature Film.
You know who didn't get thanked in Steven Spielberg's acceptance speech for Tintin at the award ceremony Sunday night? The guy who created Tintin: Herge.
Spielberg did say that Hollywood gave him (and Peter Jackson) a chance to turn this "80 year old series of wonderful books into a motion picture."
It's hard to be too critical. He had less than a minute to thank people and it probably is prudent politically, socially and financially to thank the people who actually greenlight movies first.
But it would've been nice of him to slip in a little Herge mention with all the bankers and executives.
[Artwork: Tintin by Herge]
Read More

| Spielberg's Speech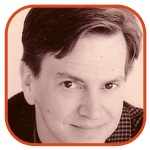 Posted by Tom Mason Categories: Editorials, Movies
I like the Tintin books by Herge. They're good, goofy fun built on crazy characters, wild coincidences and non-stop action.
In case you haven't heard, there's a Tintin movie coming out: The Adventures of Tintin: Secret of the Unicorn. It's due at Christmas in the US (October in the UK) and the newest trailer has just been released.
The trailer looks a lot like Raiders of Herge's Ark but it also looks like it might be fun, too. It has that dead-eyed Uncanny Valley look to it that you'll find in other mo-cap features like Polar Express.
But I'm still willing to give it a shot in the theater because of the people behind the software.
It's co-written by Stephen Moffat (Coupling, Doctor Who and the new Sherlock Holmes series at the BBC).
The other co-writers are Edgar Wright (Shaun of the Dead) and Joe Cornish (who co-wrote the new Ant Man movie and directed the upcoming Attack The Block).
Tintin's director is Steven Spielberg, who still has Geek Cred and certainly knows how to make a good adventure movie.
Click to continue reading Tintin: Secret Of The Unicorn
Read More

| Tintin Trailer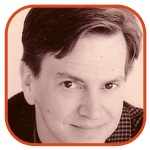 Posted by Tom Mason Categories: Editorials, Movies, Reviews, DC Comics, Independent, Marvel Comics
A big week on the internets, so let's get right to it.

For me, the big news is that my pal Jerry Bingham is illustrating a 5-part story in Batman Confidential, starting in issue #50 that went on sale this week. If you're on the fence about it, here's a multi-page preview of it that'll make you wish Jerry drew more comics. Fans of Batman: Son of the Demon rejoice!

Batman: Over at Project Child Murdering Robot, Ricky Sprague comments on the upcoming Christopher Nolan Batman movie with some language that might be NSFW but SWR (still worth reading)! Bonus shout out to Batman: Year One: "It was among the first of the modern age comic book character reboots that now seem to occur every other year or so. Mr. Miller's hardboiled writing was at its peak, and Mr. Mazzucchelli is one of the best illustrators ever."

Biff! Bam! Pow!: Bob Greenberger at ComicMix tackles the eternal question: Is Legends of the Superheroes any good? "You have to love kitsch, bad writing, awful acting, and comic books to enjoy (or endure) these specials."
Click to continue reading Weekend Reading: Batman, Tintin, Starlog and Jerry Bingham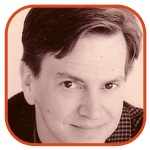 Posted by Tom Mason Categories: Editorials

He's the ageless boy reporter who lives in a world of disguises, breathless escapes, and miraculous coincidences who's forever getting bonked on the head by villains who are notoriously bad shots. Also, his best friend is a little white dog. He's Tintin, created by the Belgian artist Herge (really, Georges Remi, 1907-1983) way back in 1929 and first published as a book (i.e. graphic album) in 1930. A total of 24 books were published over the years, taking Tintin everywhere from Egypt to America and to the Moon.
After years of yes/no/maybe, Tintin's finally been greenlit by a movie team-up of Paramount and Sony and an army of producers including Steven Spielberg and Peter Jackson. Principal photography on the motion-capture 3-D Adventures of Tintin: The Secret of the Unicorn (based on the graphic album originally published in 1943) has begun with Jamie Bell (Billy Elliot) as Tintin and Daniel Craig (Mr. James Bond to most of us) as the infamous pirate Red Rackham. It's due to arrive in 2011 and the cast also includes Andy Serkis (Hey! Look! Gollum!) and Simon Pegg (Shaun of the Dead). The screenplay is by Steven Moffat (Dr. Who; Coupling), Edgar Wright (Hot Fuzz; Shaun of the Dead) and Joe Cornish (The Adam and Joe Show). No word yet on who will play Milou (aka Snowy for American readers). My money's on Frank Welker.
If you're not familiar with the adventures of Tintin, you don't have to learn a foreign language to bring yourself up to speed. You can get a lot of info about him at the Tintinlogist and you can score some books over at Amazon's Herge Store.
© Gear Live Inc. – User-posted content, unless source is quoted, is licensed under a Creative Commons Public Domain License. Gear Live graphics, logos, designs, page headers, button icons, videos, articles, blogs, forums, scripts and other service names are the trademarks of Gear Live Inc.