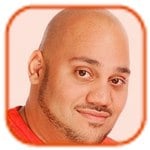 Posted by Andru Edwards Categories: Apple, Corporate News, Videos
As Steve Jobs puts it in this video, Apple has grown like a weed. With the popularity of Mac computers, and the recent rise of iOS devices, the company has been having to lease buildings outside of their main campus just to fit everyone in. Now it looks like they are ready to converage again, and they wanna do so in typical Apple style. In the video above, Steve Jobs presents the new concept for a monstrous Apple campus, the center of which is a single building that can hold 13,000 people.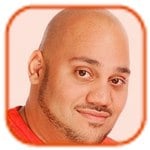 Posted by Andru Edwards Categories: Apple, Cell Phones, Handhelds, Software

Apple has been busy updating their Dev Center with all of the hotness they talked about today during the WWDC 2011 keynote. They just added in all the iOS 5 beta versions for the various iPhone, iPad, iPod touch, and Apple TV devices that will support it, and if you're a Mac developer, don't forget to also pick up the latest Lion Developer Preview 4.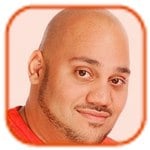 Posted by Andru Edwards Categories: Apple, Cell Phones, Corporate News, Handhelds, Software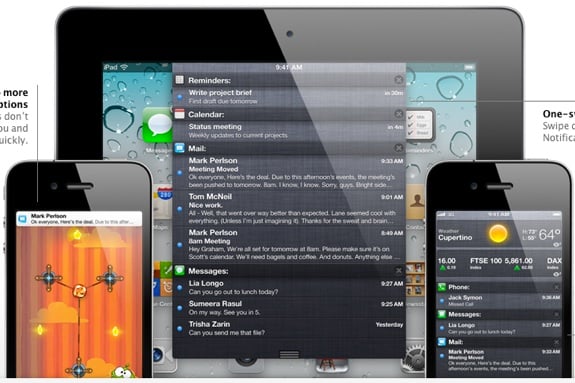 Notifications are about to get a much-needed facelift in iOS 5. We've complained many times about how, with the growth of apps using push notifications, unlimited text messaging packages, and local notifications, the pop-ups were simply getting out of control. With iOS 5, they're gone. Instead, as announced this morning during the Apple WWDC 2011 keynote, they're replaced by a simply notification at the top of the screen that doesn't interrupt you in the middle of whatever you are doing. You can also swipe down from the top of the screen to get to a list of all your recent notifications in one spot (they call this Notification Center.) Finally, you can also choose to have your recent notifications displayed right on your lock screen. Swipe an app icon to the right, and you are opened right into that app. This definitely takes a bunch of cues from MobileNotifier, a jailbreak-only notification app (that we use and love,) and improves upon it in many ways. In fact, Apple recently hired the developer of MobileNotifier, so this all makes perfect sense. iOS 5 launches this fall.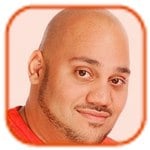 Posted by Andru Edwards Categories: Apple, Corporate News, Software, Storage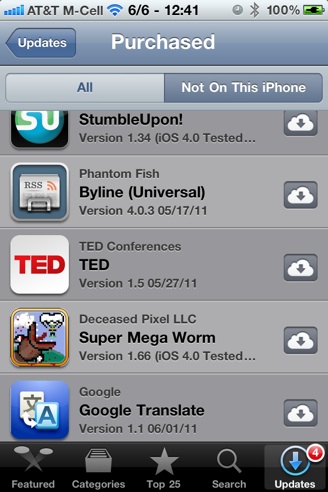 iCloud, Apple's new cloud services that Steve Jobs told us about during his WWDC 2011 keynote this morning, has already made its way into the purchase history area of the App Store. Above is an image from my iPhone 4, showing apps that I have purchased, but that aren't installed on the device. I can tap the iCloud icon to download the content right from there.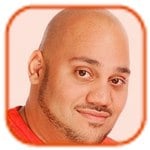 Posted by Andru Edwards Categories: Apple, PC / Laptop, Software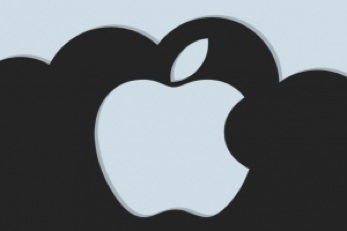 This morning, Apple put out a press release letting the world know that they'll be showing off iOS 5, OS X Lion, and iCloud, their long-awaited cloud service/MobileMe revamp, next week at WWDC. Oddly enough, Apple only went as far as naming iCloud, and called it an "upcoming cloud services offering." Now, we aren't expecting them to go into full detail in a press release, but why even name it at all? We're guessing it's because Apple really wants to set the expectation that WWDC will be focusing on software, softening the blow that will inevitably come when the masses are complaining about the lack of an iPhone 5 hardware reveal. The press release lets us know Apple's WWDC intentions and plans, and sets the expectations accordingly.
WWDC kicks off in six days, and of course, we'll have details of all the announcements as they're made. By the way, the press release also confirms that the incomparable Steve Jobs will be taking the stage at WWDC.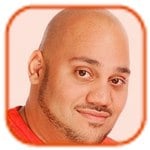 Posted by Andru Edwards Categories: Apple, Corporate News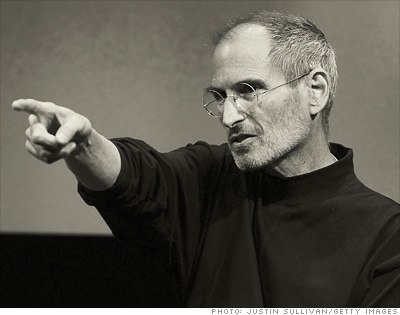 Fortune magazine recently published an in-depth piece on the highly secretive culture and inner workings of Apple. It's in the latest Fortune 500 issue, and isn't yet available freely online, however, you can download it from the Kindle Store for 99 cents to read it on a Kindle, PC, Mac, or any of the smartphone platforms they support (iOS, Android, etc.) For a buck, we'd consider this one a must-read. You get a lot of juicy tidbits about the company, including just how disappointed Steve Jobs was about the horribly botched launch of MobileMe:
According to a participant in the meeting, Jobs walked in, clad in his trademark black mock turtleneck and blue jeans, clasped his hands together and asked a simple question: "Can anyone tell me what MobileMe is supposed to do?" Having received a satisfactory answer, he continued, "So why the **** doesn't it do that?"

For the next half-hour Jobs berated the group. "You've tarnished Apple's reputation," he told them. "You should hate each other for having let each other down."
Harsh, but those are the actions of a man who seemingly doesn't tolerate failure, and aims to exceed expectations. In fact, he doesn't want to ever hear excuses from any of the Apple VP-level employees:
The janitor gets to explain why something went wrong. Senior people do not. "When you're the janitor," Jobs has repeatedly told incoming VPs, "reasons matter." He continues: "Somewhere between the janitor and the CEO, reasons stop mattering." That "Rubicon," he has said, "is crossed when you become a VP."
This is some good stuff, and Fortune has a lot more in the full-length article. If you're at all interested in Apple, either from a consumer standpoint, or just interest in the management style that makes them so unique, give this one a look.
Read More

| Inside Apple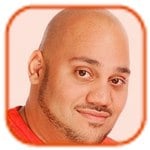 Posted by Andru Edwards Categories: Apple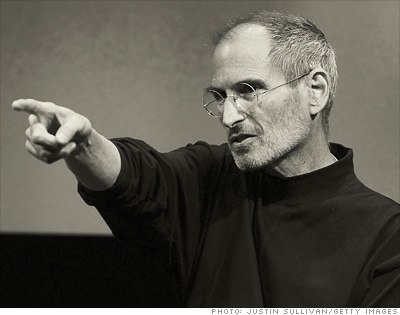 There are many unauthorized biographies of Steve Jobs and even a TV movie (below), but the Apple chief has agreed to team up with Walter Isaacson for an authorized biography that will hit bookstores (and presumably, iBooks) next year.
Simon & Schuster will publish the book, humbly titled "iSteve: The Book of Jobs," in early 2012, the publisher said in a Sunday statement. It will draw from three years of "exclusive and unprecedented" interviews Isaacson has conducted with Jobs. Isaacson has also interviewed Jobs's family members, colleagues, and Apple competitors.
"This is the perfect match of subject and author, and it is certain to be a landmark book about one of the world's greatest innovators," Jonathan Karp, publisher of Simon & Schuster, said in a statement. "Just as he did with Einstein and Benjamin Franklin, Walter Isaacson is telling a unique story of revolutionary genius."
The news was first reported by the AP.
Click to continue reading iSteve, official Steve Jobs biography coming in 2012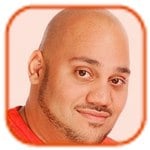 Posted by Andru Edwards Categories: Apple, Corporate News, Handhelds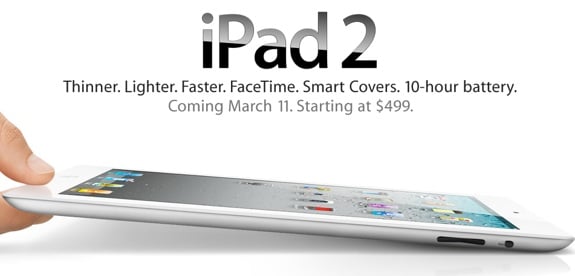 Apple said Tuesday that it is "experiencing amazing demand" for the iPad 2 in the U.S., and will move forward with plans to release the tablet in 25 additional countries on Friday, March 25.
Similar to the U.S. launch, the iPad 2 will go on sale abroad at 5pm local time, and will be available online at 1am.
"While competitors are still struggling to catch up with our first iPad, we've changed the game again with iPad 2," Steve Jobs, Apple's CEO, said in a statement. "We're experiencing amazing demand for iPad 2 in the U.S., and customers around the world have told us they can't wait to get their hands on it. We appreciate everyone's patience and we are working hard to build enough iPads for everyone."
In total, the iPad 2 will be available in 25 additional countries on Friday, including Australia, Austria, Belgium, Canada, Czech Republic, Denmark, Finland, France, Germany, Greece, Hungary, Iceland, Ireland, Italy, Luxembourg, Mexico, Netherlands, New Zealand, Norway, Poland, Portugal, Spain, Sweden, Switzerland and the UK.
Click to continue reading iPad 2 available in 25 more countries this Friday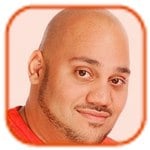 Posted by Andru Edwards Categories: Apple, Music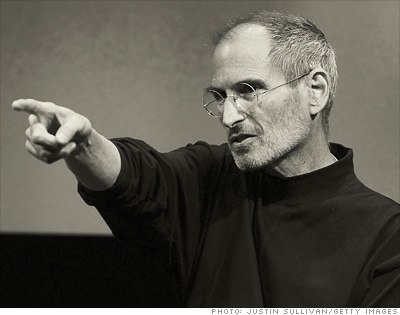 Apple CEO Steve Jobs is to blame for "killing" the music industry, rocker Jon Bon Jovi recently told the U.K.'s Sunday Times Magazine.
"Kids today have missed the whole experience of putting the headphones on, turning it up to 10, holding the jacket, closing their eyes and getting lost in an album; and the beauty of taking your allowance money and making a decision based on the jacket, not knowing what the record sounded like, and looking at a couple of pictures and still imagining it," he said.
Bon Jovi's music can be found on iTunes, but apparently, he's none too thrilled about it.
"God, it was a magical, magical time," the "Livin' on a Prayer" singer continued. "I hate to sound like an old man now, but I am, and you mark my words, in a generation from now people are going to say: 'What happened?' Steve Jobs is personally responsible for killing the music business."
Click to continue reading Bon Jovi says Steve Jobs personally responsible for killing music industry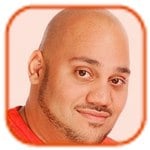 Posted by Andru Edwards Categories: Apple, Features, Handhelds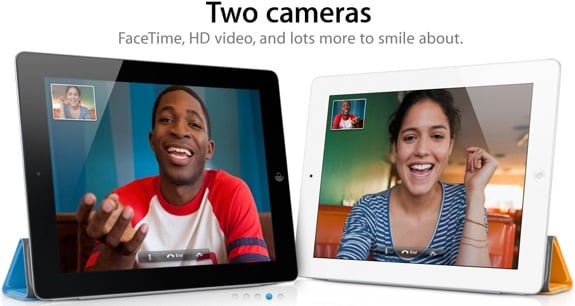 You have to hand it to Apple CEO Steve Jobs. No matter how ill he may be, his showmanship and stage presence remain undimmed. So much so that it took, as it often does, days for the euphoria of the iPad 2 unveiling to wear off. As that happened, though, I, like others, started to have these little, "Hey, wait a minute…" moments. And from there, the inevitable questions about the latest magical device from Apple started piling up. Here are the ones I've been considering or hearing from others. Fortunately, I think we have answers for virtually all of them.
Why No Memory Specs?
Apple's busy touting the iPad 2's huge performance increase (over the original), which comes courtesy of the A5 chip. That makes sense, a dual-core processor should beat the pants off a single core CPU. However, as with any computer, the CPU is only part of the performance story. What's the easiest way to increase system performance? Add memory. We know that the first-generation iPad has 256MB of RAM, but Apple isn't saying how much is in the iPad 2. "More" seems like a reasonable guess.
Why No 4G?
Apple's new best friend, Verizon, has a brand-new LTE network, but you won't find 4G on the new Verizon iPhone 4 or the latest-gen iPad. Why is that? Price is one reason: Adding a 4G radio would certainly have increased the price on the top-of-the line iPad 2. Also, Apple pays pretty close attention to the market and early market research indicated that almost 50 percent of potential iPad buyers were picking up a Wi-Fi-only model (Apple does not break out Wi-Fi-only iPad sales figures). I have a 3G-ready iPad, but I've never activated the service (I find ample Wi-Fi access almost everywhere I use my iPad). I suspect that's a common scenario. If a good percentage of iPad owners aren't using 3G—even when they have it—why would Apple jump to introduce 4G?
Click to continue reading 10 iPad 2 questions answered
© Gear Live Inc. – User-posted content, unless source is quoted, is licensed under a Creative Commons Public Domain License. Gear Live graphics, logos, designs, page headers, button icons, videos, articles, blogs, forums, scripts and other service names are the trademarks of Gear Live Inc.