The death of Steve Jobs has generated tributes from the Apple visionary's colleagues, peers, rivals, and many who simply admired him from afar. Here's a roundup of what some of those people were saying in publicly released statements and on social media sites like Twitter and Facebook about Jobs after news of his passing was confirmed on Wednesday:
"Michelle and I are saddened to learn of the passing of Steve Jobs. Steve was among the greatest of American innovators - brave enough to think differently, bold enough to believe he could change the world, and talented enough to do it.

"By building one of the planet's most successful companies from his garage, he exemplified the spirit of American ingenuity. By making computers personal and putting the internet in our pockets, he made the information revolution not only accessible, but intuitive and fun.

"And by turning his talents to storytelling, he has brought joy to millions of children and grownups alike. Steve was fond of saying that he lived every day like it was his last.

"Because he did, he transformed our lives, redefined entire industries, and achieved one of the rarest feats in human history: he changed the way each of us sees the world.

"The world has lost a visionary. And there may be no greater tribute to Steve's success than the fact that much of the world learned of his passing on a device he invented. Michelle and I send our thoughts and prayers to Steve's wife Laurene, his family, and all those who loved him."
—U.S. President Barack Obama and First Lady Michelle Obama
Click to continue reading Tech, political, celebrity communities pay tribute to Steve Jobs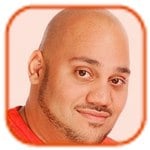 Posted by Andru Edwards Categories: Apple,
Little did a small group of fans know that declaring "Steve Jobs Day" on Oct. 14 would have such a potential impact.
With Apple's announcement of former chief executive Steve Jobs' death at 56, the declaration of Steve Jobs Day - the day that the iPhone 4S goes on sale - has taken on additional poignancy. And the Facebook page dedicated to the event has become one of the first online memorials in the wake of Jobs' passing, besides Twitter, where the "RIP Steve Jobs" hashtag has dominated the online medium.
"We admire his work," reads the Steve Jobs Day Web site. "We've embraced his vision. And we love what he's brought to the world. Let'd take a day to honor the man himself and say thank you. Everyone around the world is invited to participate – in real life, Facebook, Twitter, and here."
Click to continue reading Will 'Steve Jobs Day' become a permanent memorial?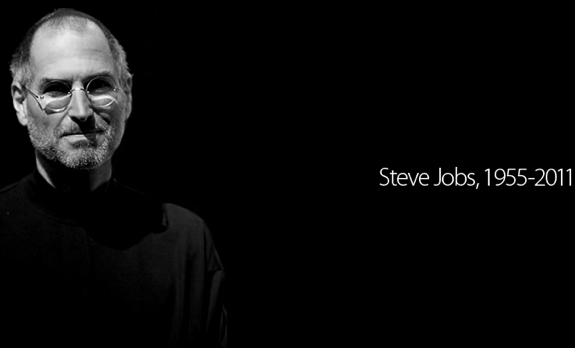 The family of former Apple chief executive Steve Jobs said that he died "peacefully" on Wednesday, surrounded by his family. A memorial Web site will be posted.
Jobs passed away at the age of 56. Jobs is survived by his wife Laurene and two children, as well as a daughter from a previous relationship.
On August 24, Jobs stepped down, stating that he could no longer meet his duties and expectations as Apple's chief executive. Jobs was diagnosed with and treated for a rare type of pancreatic cancer in 2004, but he said the 2009 absence was not a resurgence of that cancer. He took a medical leave of absence in January.
In a statement, Jobs' family said he died peacefully.
Click to continue reading Steve Jobs died peacefully, according to family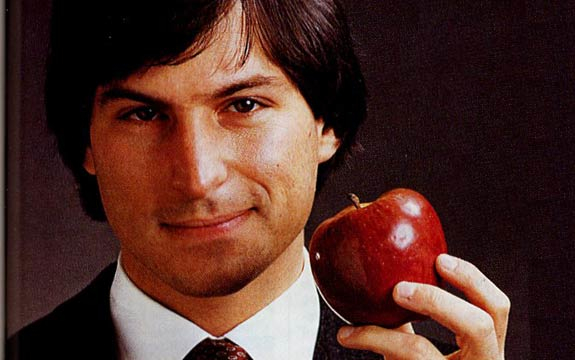 October 5, 2011 will go down as one of the most bittersweet moments in technology history. Apple chief executive Steve Jobs passed away at 56, a sad end to a magnificent careeer.
Jobs wowed us. The man is the Walt Disney of the technology space – funny, in a way, as he's also Disney's largest shareholder. Apple, Pixar, Disney – three technology icons synonymous with magic.
I can't claim to have known Jobs personally. What I, and we, have seen of him, has been in carefully managed stage appearances over the years, with Jobs rolling out product after product that defined and launched industries, and prompted countless imitations. The Chinese even copied Apple's stores.
I remember how incredibly annoyed I was at Computex, wandering the halls and seeing row after row of candy-colored hardware, virtually everything that you could think of. I remember complaining to the guy who was on the stool next to mine at the hotel bar. Seriously, I said, is this the future? Watermelon-colored computers? And this Taiwanese guy, not even in technology, said something that's stuck with me: "Only until Apple invents whatever's next."
Click to continue reading The influence of Steve Jobs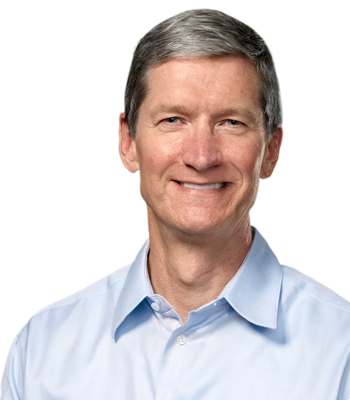 Former Apple CEO Steve Jobs died Wednesday at the age of 56. Jobs' successor, Tim Cook, delivered the sad news in an email to Apple employees, referring to Jobs a "visionary and creative genius."
Here's the full text of the note:
Team,
I have some very sad news to share with all of you. Steve passed away earlier today.
Apple has lost a visionary and creative genius, and the world has lost an amazing human being. Those of us who have been fortunate enough to know and work with Steve have lost a dear friend and an inspiring mentor. Steve leaves behind a company that only he could have built, and his spirit will forever be the foundation of Apple.
Click to continue reading Tim Cook sends memo to Apple workers about passing of Steve Jobs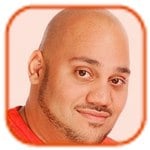 Posted by Andru Edwards Categories: Apple,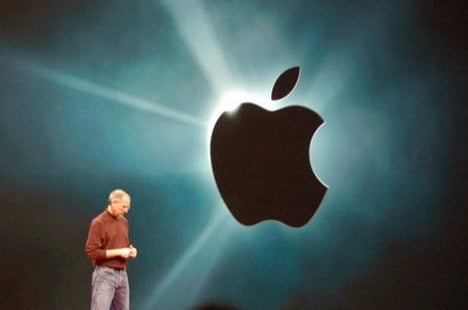 We are deeply saddened to report that Steve Jobs, the man who revolutionized Apple, and by extension, the way we interact with technology, has died. Steve took a medical leave of absence from Apple this past January, and then resigned as CEO just recently. His incredible vision and leadership will be missed by many. If you'd like to send thoughts, memories, or condolences, you can email rememberingsteve@apple.com.
You can pre-order the only authorized Steve Jobs biography on Amazon now. It should be an amazing read.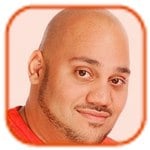 Posted by Andru Edwards Categories: Apple, Corporate News, Internet,

Steve Jobs might be alive and kicking, but those responsible for posting a Twitter message suggesting otherwise have suddenly found a new death on their hands to talk about: The death of their Web show's affiliation with CBSNews.com.
The Twitter account for the web show "What's Trending" was responsible for the Friday Twitter message: "Reports say that Steve Jobs has passed away. Stay tuned for more updates." The problem? Jobs sure wasn't dead.
The show attempted to cover its bases by disavowing the death report minutes later, but armies of users retweeting the update had already cast the unconfirmed report out into cyberspace. And CBS was left to mop up the egg on its face–even though What's Trending shares no newsgathering partnership with the company, plenty of news reports started to attribute the erroneous tweet to, "a CBS Twitter account."
Click to continue reading Steve Jobs death tweet results in What's Trending's CBS deal dying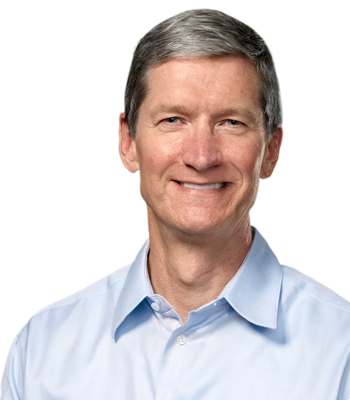 In 2009, Apple chief executive Steve Jobs stepped down unexpectedly – for the first time.
Now, Tim Cook, Apple's new chief executive, is in the same place as he was before, being asked to lead a company that's associated, in many minds, with Jobs himself.
In 2009, I asked Marshall Goldsmith, the author of What Got You Here Won't Get You There, and 23 other books, and a columnist for the Harvard Business Publishing Web site what he thought Cook should do. Below are excerpts from that conversation.
Let's talk about Tim Cook. What sort of problems does he face, taking over for an iconic CEO like Jobs?
Big problems. Its not any fault of his. His problems are not that something's wrong with him. His problems are that he's replacing an icon. I was at UCLA when John Wooden was the basketball coach. The next coach was Gene Bartow, who got fired for winning 90 percent plus of his games. He wasn't John Wooden. It's incredibly difficult to replace someone who has seen as an icon.
The only thing I don't think people don't understand about good leaders is that they're both good and lucky. A lot of it is timing. If Jack Welch was still the CEO of General Electric, he wouldn't nearly be the icon he is today. The timing was good. General Electric's stock would have tanked whether he left or if he had stayed. But he happened to leave at the right time and so he came off as an iconic, do no wrong figure. But he was lucky. I'm sure he was a great CEO, but the thing is you can be a great CEO and the corporate results can tank.
Click to continue reading 5 things Tim Cook must do to replace Steve Jobs as Apple CEO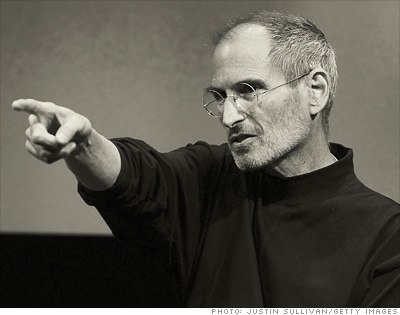 Steve Jobs is no longer CEO of Apple. We all knew we'd hear those words someday, but today they've become startlingly, suddenly real. Jobs abruptly resigned from his post at around 6:30 p.m. Eastern Time, taking the tech world—check that, the world—by surprise. Among the host of initial questions is, Why now?
I don't mean the reasoning behind the exact time, which is obvious. By making the announcement in the early evening after the markets had closed, Jobs was careful not to hit a jittery Wall Street with his bombshell. And I don't mean the end of August—though for the record all signs are pointing to the next Apple event happening in mid September at the earliest, so the announcement neatly avoids overshadowing other Apple business.
There's certainly the medical reason, which no doubt factors highly. Jobs was on medical leave, after all, most likely due to complications from the pancreatic cancer he beat a few years ago. But tellingly, Jobs isn't resigning to play golf or spend all his time with his family. He's been appointed chairman of Apple's board, and continue to be involved. His condition is certainly at the heart his decision, but given that he's clearly not on his deathbed, he could have probably waited months to make this move, if not until 2012.
Click to continue reading Here's why Steve Jobs chose now to resign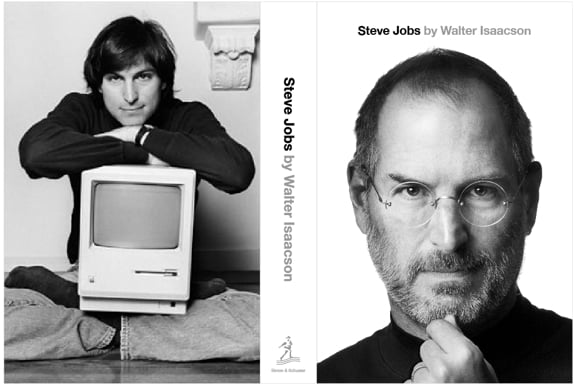 Steve Jobs' first and only authorized biography, "Steve Jobs: A Biography," will be updated with news of the Apple CEO's sudden resignation on Wednesday night and remains on track to hit bookstores in November.
Publisher Simon & Schuster said the highly anticipated tell-all biography, written by acclaimed biographer Walter Isaacson, will include Wednesday night's announcement from Jobs' point of view.
Simon & Schuster spokeswoman Tracey Guest told us that Isaacson "speaks to Jobs regularly and is still working on the final chapter of the book."
You can pre-order the biography on Amazon for $20.40, or wait for it to hit bookstores on November 21 for the retail price of $32.50.
Click to continue reading Steve Jobs biography to include details of resignation, still launching on schedule
© Gear Live Inc. – User-posted content, unless source is quoted, is licensed under a Creative Commons Public Domain License. Gear Live graphics, logos, designs, page headers, button icons, videos, articles, blogs, forums, scripts and other service names are the trademarks of Gear Live Inc.