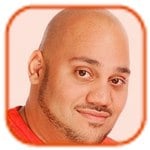 Posted by Andru Edwards Categories: Apple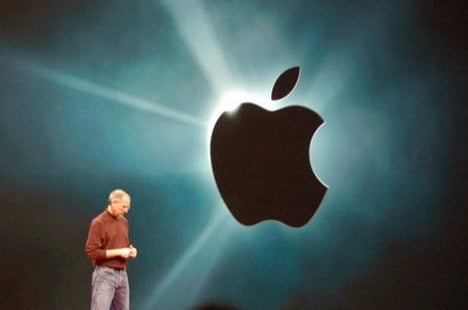 We are deeply saddened to report that Steve Jobs, the man who revolutionized Apple, and by extension, the way we interact with technology, has died. Steve took a medical leave of absence from Apple this past January, and then resigned as CEO just recently. His incredible vision and leadership will be missed by many. If you'd like to send thoughts, memories, or condolences, you can email rememberingsteve@apple.com.
You can pre-order the only authorized Steve Jobs biography on Amazon now. It should be an amazing read.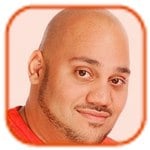 Posted by Andru Edwards Categories: Apple, Corporate News, Internet

Steve Jobs might be alive and kicking, but those responsible for posting a Twitter message suggesting otherwise have suddenly found a new death on their hands to talk about: The death of their Web show's affiliation with CBSNews.com.
The Twitter account for the web show "What's Trending" was responsible for the Friday Twitter message: "Reports say that Steve Jobs has passed away. Stay tuned for more updates." The problem? Jobs sure wasn't dead.
The show attempted to cover its bases by disavowing the death report minutes later, but armies of users retweeting the update had already cast the unconfirmed report out into cyberspace. And CBS was left to mop up the egg on its face–even though What's Trending shares no newsgathering partnership with the company, plenty of news reports started to attribute the erroneous tweet to, "a CBS Twitter account."
Click to continue reading Steve Jobs death tweet results in What's Trending's CBS deal dying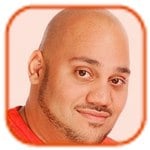 Posted by Andru Edwards Categories: Apple, Editorial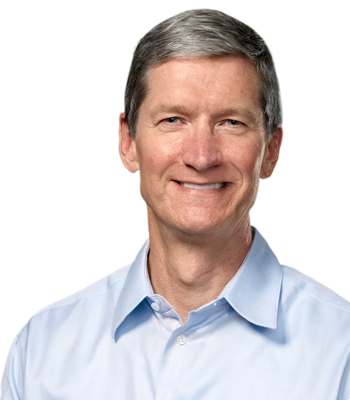 In 2009, Apple chief executive Steve Jobs stepped down unexpectedly – for the first time.
Now, Tim Cook, Apple's new chief executive, is in the same place as he was before, being asked to lead a company that's associated, in many minds, with Jobs himself.
In 2009, I asked Marshall Goldsmith, the author of What Got You Here Won't Get You There, and 23 other books, and a columnist for the Harvard Business Publishing Web site what he thought Cook should do. Below are excerpts from that conversation.
Let's talk about Tim Cook. What sort of problems does he face, taking over for an iconic CEO like Jobs?
Big problems. Its not any fault of his. His problems are not that something's wrong with him. His problems are that he's replacing an icon. I was at UCLA when John Wooden was the basketball coach. The next coach was Gene Bartow, who got fired for winning 90 percent plus of his games. He wasn't John Wooden. It's incredibly difficult to replace someone who has seen as an icon.
The only thing I don't think people don't understand about good leaders is that they're both good and lucky. A lot of it is timing. If Jack Welch was still the CEO of General Electric, he wouldn't nearly be the icon he is today. The timing was good. General Electric's stock would have tanked whether he left or if he had stayed. But he happened to leave at the right time and so he came off as an iconic, do no wrong figure. But he was lucky. I'm sure he was a great CEO, but the thing is you can be a great CEO and the corporate results can tank.
Click to continue reading 5 things Tim Cook must do to replace Steve Jobs as Apple CEO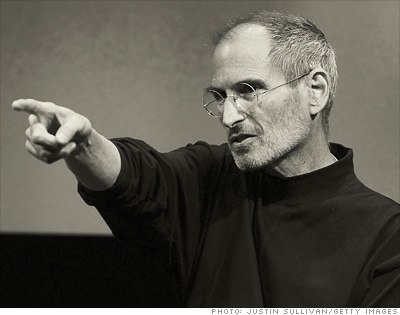 Steve Jobs is no longer CEO of Apple. We all knew we'd hear those words someday, but today they've become startlingly, suddenly real. Jobs abruptly resigned from his post at around 6:30 p.m. Eastern Time, taking the tech world—check that, the world—by surprise. Among the host of initial questions is, Why now?
I don't mean the reasoning behind the exact time, which is obvious. By making the announcement in the early evening after the markets had closed, Jobs was careful not to hit a jittery Wall Street with his bombshell. And I don't mean the end of August—though for the record all signs are pointing to the next Apple event happening in mid September at the earliest, so the announcement neatly avoids overshadowing other Apple business.
There's certainly the medical reason, which no doubt factors highly. Jobs was on medical leave, after all, most likely due to complications from the pancreatic cancer he beat a few years ago. But tellingly, Jobs isn't resigning to play golf or spend all his time with his family. He's been appointed chairman of Apple's board, and continue to be involved. His condition is certainly at the heart his decision, but given that he's clearly not on his deathbed, he could have probably waited months to make this move, if not until 2012.
Click to continue reading Here's why Steve Jobs chose now to resign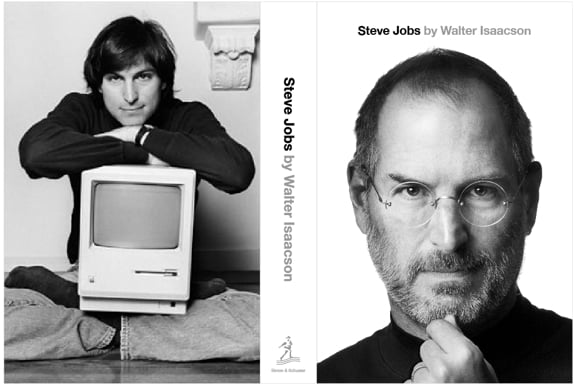 Steve Jobs' first and only authorized biography, "Steve Jobs: A Biography," will be updated with news of the Apple CEO's sudden resignation on Wednesday night and remains on track to hit bookstores in November.
Publisher Simon & Schuster said the highly anticipated tell-all biography, written by acclaimed biographer Walter Isaacson, will include Wednesday night's announcement from Jobs' point of view.
Simon & Schuster spokeswoman Tracey Guest told us that Isaacson "speaks to Jobs regularly and is still working on the final chapter of the book."
You can pre-order the biography on Amazon for $20.40, or wait for it to hit bookstores on November 21 for the retail price of $32.50.
Click to continue reading Steve Jobs biography to include details of resignation, still launching on schedule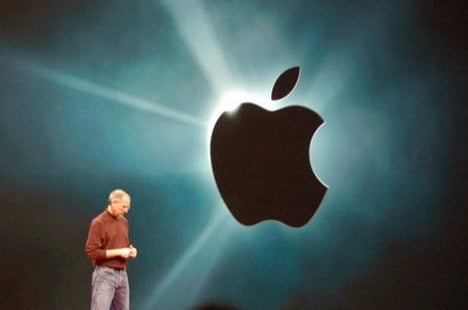 Steve Jobs has resigned from his role as CEO of Apple. In a major bombshell, Jobs drafted a letter to the Board of Directors (which we have posted after the break) explaining that the time has come where he is no longer able to meet his duties and expectations as Apple CEO. It's truly the end of an era, as many see Apple and Steve Jobs as an inseparable pair. However, recent health problems have led to Jobs taking a few leaves of absence, most recently this past January. Many speculated that he wouldn't return from this latest leave, and now it has come true.
Steve Jobs has recommended that Tim Cook, who has been acting as CEO in his absence, be named as his permanent successor. Steve would like to act as Chairman of the Board, director, and Apple employee.
Click to continue reading Steve Jobs has resigned as CEO of Apple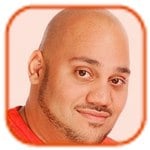 Posted by Andru Edwards Categories: Apple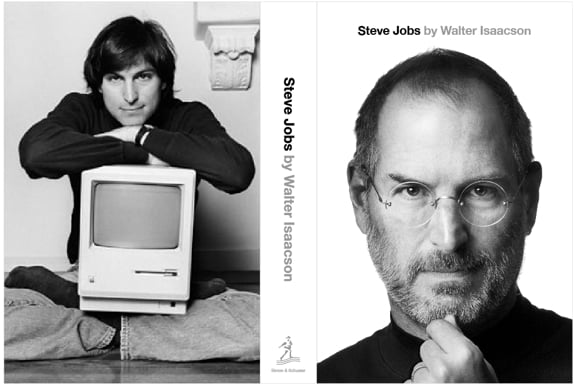 This Christmas, get your loved ones a meaty biography on the elusive CEO of Apple, Steve Jobs.
A spokeswoman for publisher Simon & Schuster said the book, which sports a new cover (right), will be available at all retail and electronic outlets on November 21, 2011. The pre-order sale price for the hardcover at Barnes & Noble is $20.40, or 37 percent off the list price of $32.50.
For the first ever authorized biography of Steve Jobs, simply titled "Steve Jobs: A Biography," acclaimed biographer Walter Isaacson spent three years conducting "exclusive and unprecedented" interviews with the famously closed-off Apple co-founder.
The book promises interviews with Jobs' ex-girlfriends, foes, family, and fired colleagues. Furthermore, Jobs apparently didn't demand to review the book before it went to print.
Click to continue reading Steve Jobs: A Biography hits stores November 21, pre-order now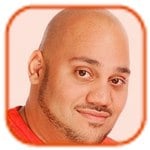 Posted by Andru Edwards Categories: Microsoft, PC / Laptop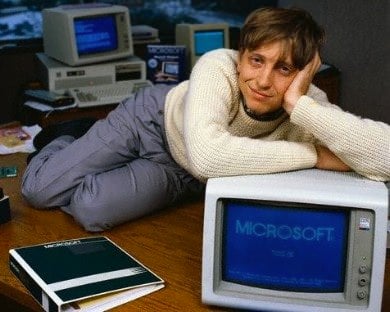 The most significant innovation in personal computing over the last 30 years has been the evolution of natural interfaces, with the GUI, speech recognition, gestures and touch receiving equal weight, according to Bill Gates, a co-founder and the former chief executive of Microsoft.
As the PC turns 30, we asked Gates, as well as other industry leaders, for their thoughts on the most significant innovation in personal computing, and how PCs have changed people's lives for the better – or worse. Finally, we wanted to know what the future holds for personal computing – and maybe whether the "Personal Computer" would exist in its current form.
While Apple's Steve Jobs and Steve Wozniak arguably invented and popularized the personal computer, Bill Gates, Paul Allen and later Steve Ballmer at Microsoft crafted and shaped the Windows operating system which became synonomous with the term "PC". The Apple Macintosh and Windows pushed the graphical user interface into the mainstream, driven by the increasing performance of microprocessors from Intel Corp., and later from chips designed by Advanced Micro Devices, Cyrix, Via Technology, and others.
Click to continue reading Bill Gates speaks about the past, present, future of the PC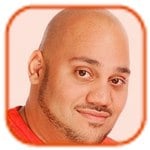 Posted by Andru Edwards Categories: Apple, Editorial, Features, Handhelds, PC / Laptop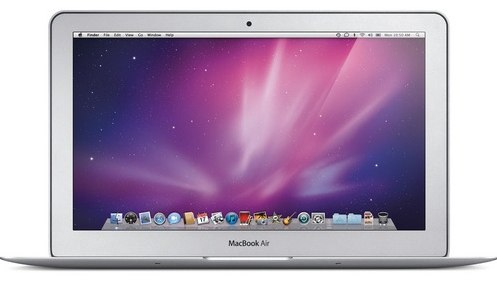 Over the last few years, Apple has stockpiled cash in such huge amounts that investors often question Apple about its strategy of keeping so much money around. When asked about it, Steve Jobs and team always points out that the market is unstable and they need to have cash in place for good times and bad, as well as have money available for major acquisitions, as part of its growth strategy.
And even though this answer normally keeps its investors at bay, as Apple continues to grow its cash reserves, which currently sits somewhere around $70 billion, investors and media alike continue to tell Apple that perhaps it's time to release a dividend to shareholders. But Apple is steadfast about its position. An interesting post from an anonymous writer on Quora recently shared a fascinating view of why Apple keeps so much cash around.
Click to continue reading Here's how Apple uses its massive amount of cash to its advantage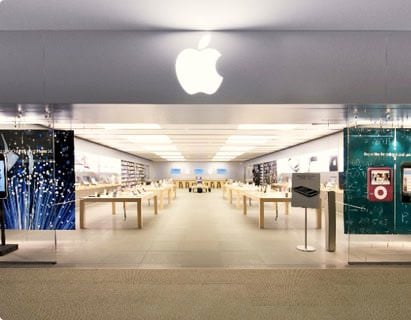 What's the real inside dirt on how Apple runs its equally successful and secretive Apple Stores? The Wall Street Journal claims to be privy to Apple's secret sauce after poring through Apple Store training manuals, a recording of a store meeting, interviews with current and former store employees, and conversations with outside analysts.
In a report published yesterday, the Journal serves up the dish on everything from Apple's store design strategy to the granularity of employee sales training. Some of the information the newspaper dug up is fairly obvious—for; example, Apple doesn't do cookie-cutter designs for its Apple Stores, but rather "constantly evolves its stores' look and feel."
But some of the reported Apple Store skinny touches on areas that may have been guessed at, but have now been apparently confirmed. To wit, current and former Apple Store employees say store techs aren't allowed to "prematurely" acknowledge product glitches that are already widespread, and writing about Apple online will get you fired from an Apple Store.
The Journal also layers in plenty of Apple Store stats—did; you know that more people now visit Apple Stores in a single quarter than went to Disney's four biggest amusement parks last year?
Here's a quick look at some more interesting Apple Store tidbits that the paper either uncovered, confirmed, or highlights in the article.
Click to continue reading Apple Store: Here are the secrets of its amazing success
© Gear Live Inc. – User-posted content, unless source is quoted, is licensed under a Creative Commons Public Domain License. Gear Live graphics, logos, designs, page headers, button icons, videos, articles, blogs, forums, scripts and other service names are the trademarks of Gear Live Inc.