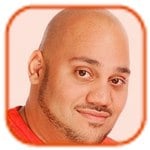 Posted by Andru Edwards Categories: Full Episodes, Gizmatic, Apple, Cell Phones, Features, Podcasts, Videocasts, Videos
We were on hand for the launch of the Apple iPhone 4S, where we were first in line at the Alderwood Mall Apple Store in Lynnwood, Washington. In this video we give you a few clips of some of the overnight action, a look at some of the tribute items left at the front of the store in memory of Steve Jobs, as well as the lead up to the opening, and the cheering that occurred once the Apple Store doors were opened.
Big thank you to GoToMeeting and JackThreads for sponsoring the show - be sure to check them out! As for JackThreads, we've got exclusive invite codes that give you $5 to use towards anything you'd like.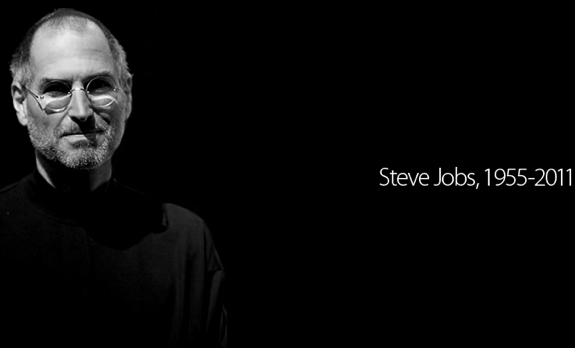 While browsing through Quora yesterday, I came across a question titled "Why did Steve Jobs choose not to effectively treat his cancer?" As someone who was deeply saddened by the death of Steve Jobs, I stopped and clicked to give it a read. If you're unfamiliar, Quora is a site that lets anyone ask a question, and anyone else can answer those questions. It works pretty well. The best answers get voted up by the community. As of this writing, there's an answer that has over 500 votes, written by Ramzi Amri, a surgical oncologist and Harvard medical faculty member. And it's chilling to read.
In a nutshell, Amri states that in his expert opinion, had Steve Jobs chosen to treat his pancreatic cancer using traditional methods from the get-go, he would likely have made a full recovery due to the type of cancer he had. Instead, Steve decided to undergo all sorts of alternative treatment options before opting for conventional medicine, and "it seems sound to assume that Mr. Jobs' choice for alternative medicine could have led to an unnecessary early death."
The post goes on to explain, in remarkably undertandable detail, the type of cancer that Jobs had, how it could have been treated, and why it would likely have been a success. It also talks about what happened instead due to Steve waiting and putting off traditional treatment.
Now, we aren't doctors (nor do we play them on TV,) but if true, we can say that it's a damn shame that the reason for the loss of Steve Jobs at the early age of 56 may have been avoided simply by making the decision to go with the traditional (highly successful) treatment for his condition. Of course, how we are all taken care of is our own personal choice, a choice that Steve himself had as well, but that makes it no less difficult to fathom.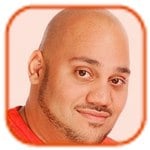 Posted by Andru Edwards Categories: Apple, Corporate News
Former Apple CEO Steve Jobs has died, but his fingerprints will likely be seen in products for years to come. The Daily Mail reports that Jobs left behind plans for at least four generations worth of iPads, iPhones, iPods, and MacBooks.
In order to protect the future of the company he co-founded in 1976, Jobs spent a year preparing plans for four more cycles of these gadgets, the Daily Mail said.
Despite his declining health, Jobs also fought for the approval of the plans for Apple's new massive spaceship-like headquarters in Cupertino. In June, Jobs appeared before the Cupertino City Council to outline plans for the 3.1 million square foot circular structure that will house 12,000 Apple employees.
Click to continue reading The next four years of Apple products directly influenced by Steve Jobs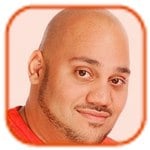 Posted by Andru Edwards Categories: Apple, Cell Phones, Corporate News, Google, Handhelds, Software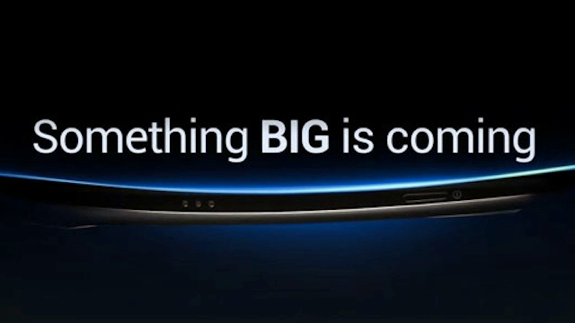 In what can be described only as a truly classy move, Google and Samsung have decided to delay the launch event for Android 4.0 Ice Cream Sandwich and the Galaxy Nexus smartphone. The event was originally scheduled to happen on October 11 at CTIA, three days before the launch of the iPhone 4S, and one day before the launch of iOS 5 and iCloud:
"Samsung and Google have decided to postpone the Samsung Mobile Unpacked event during the CTIA in San Diego, previously scheduled for Oct. 11. Under the current circumstances, both parties have agreed that this is not the appropriate time for the announcement of a new product. We would ask for the understanding of our clients and media for any inconvenience caused. We will announce a new date and venue in due course."

"We believe this is not the right time to announce a new product as the world expresses tribute to Steve Jobs's passing."
Nice job, guys.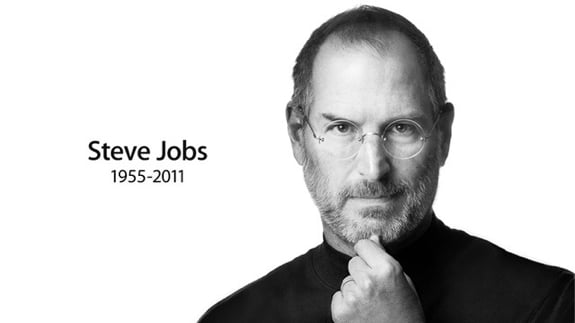 Steve Jobs, the enigmatic and elusive chief executive of Apple, has died. He was 56.
His passing comes just one day after Apple unveiled its latest smartphone, the iPhone 4S. Tim Cook, the company's new CEO took the stage on Tuesday to unveil the phone and champion the many successes that Apple had accomplished under Jobs's tenure. Many of us hoped that the company's signature "one more thing" would be an appearance by Jobs, but we had to suffice with Cupertino's new product lineup, which Jobs no doubt had a hand in guiding.
Though Jobs suffered through various health setbacks in the past few years, he helped shape Apple into the powerhouse it is today. Few companies have people lined up around the block for their latest smartphone and hardware manufacturers would love even a fraction of Apple's iPad market share. Yesterday, Cook said that Apple has now sold 250 million iOS devices, all of which had to pass muster with the notoriously meticulous Jobs.
During his time in the tech spotlight, Jobs amassed a personal fortune of $8.3 billion, according to the latest figures from Forbes. He inspired an action figure, a fake blog persona, and numerous parodies featuring admirers donning his trademark uniform of black turtlenecks and jeans.
It wasn't always that way, though. Apple started like many a tech startup – in a garage. It was 1976 and the product was the Apple-1. There was no casing, power supply, keyboard, or monitor, and it was $700. Jobs and co-founder Steve Wozniak only sold about 200 of the devices, making about $20 each, but they had more success with the Apple II.
Click to continue reading Steve Jobs, 1955-2011

The death of Steve Jobs has generated tributes from the Apple visionary's colleagues, peers, rivals, and many who simply admired him from afar. Here's a roundup of what some of those people were saying in publicly released statements and on social media sites like Twitter and Facebook about Jobs after news of his passing was confirmed on Wednesday:
"Michelle and I are saddened to learn of the passing of Steve Jobs. Steve was among the greatest of American innovators - brave enough to think differently, bold enough to believe he could change the world, and talented enough to do it.

"By building one of the planet's most successful companies from his garage, he exemplified the spirit of American ingenuity. By making computers personal and putting the internet in our pockets, he made the information revolution not only accessible, but intuitive and fun.

"And by turning his talents to storytelling, he has brought joy to millions of children and grownups alike. Steve was fond of saying that he lived every day like it was his last.

"Because he did, he transformed our lives, redefined entire industries, and achieved one of the rarest feats in human history: he changed the way each of us sees the world.

"The world has lost a visionary. And there may be no greater tribute to Steve's success than the fact that much of the world learned of his passing on a device he invented. Michelle and I send our thoughts and prayers to Steve's wife Laurene, his family, and all those who loved him."
—U.S. President Barack Obama and First Lady Michelle Obama
Click to continue reading Tech, political, celebrity communities pay tribute to Steve Jobs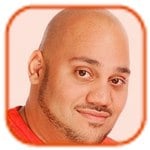 Posted by Andru Edwards Categories: Apple
Little did a small group of fans know that declaring "Steve Jobs Day" on Oct. 14 would have such a potential impact.
With Apple's announcement of former chief executive Steve Jobs' death at 56, the declaration of Steve Jobs Day - the day that the iPhone 4S goes on sale - has taken on additional poignancy. And the Facebook page dedicated to the event has become one of the first online memorials in the wake of Jobs' passing, besides Twitter, where the "RIP Steve Jobs" hashtag has dominated the online medium.
"We admire his work," reads the Steve Jobs Day Web site. "We've embraced his vision. And we love what he's brought to the world. Let'd take a day to honor the man himself and say thank you. Everyone around the world is invited to participate – in real life, Facebook, Twitter, and here."
Click to continue reading Will 'Steve Jobs Day' become a permanent memorial?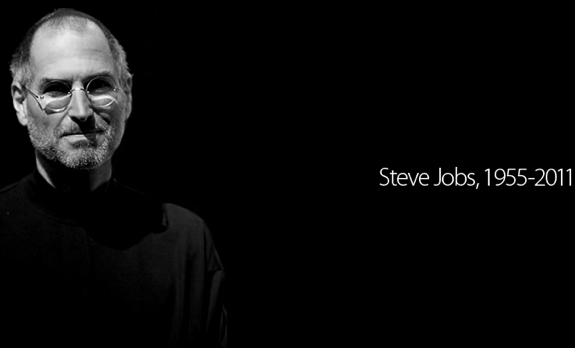 The family of former Apple chief executive Steve Jobs said that he died "peacefully" on Wednesday, surrounded by his family. A memorial Web site will be posted.
Jobs passed away at the age of 56. Jobs is survived by his wife Laurene and two children, as well as a daughter from a previous relationship.
On August 24, Jobs stepped down, stating that he could no longer meet his duties and expectations as Apple's chief executive. Jobs was diagnosed with and treated for a rare type of pancreatic cancer in 2004, but he said the 2009 absence was not a resurgence of that cancer. He took a medical leave of absence in January.
In a statement, Jobs' family said he died peacefully.
Click to continue reading Steve Jobs died peacefully, according to family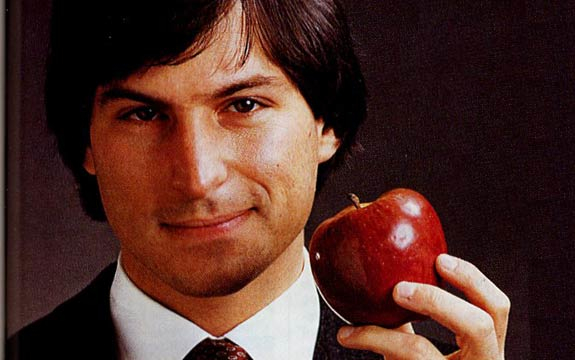 October 5, 2011 will go down as one of the most bittersweet moments in technology history. Apple chief executive Steve Jobs passed away at 56, a sad end to a magnificent careeer.
Jobs wowed us. The man is the Walt Disney of the technology space – funny, in a way, as he's also Disney's largest shareholder. Apple, Pixar, Disney – three technology icons synonymous with magic.
I can't claim to have known Jobs personally. What I, and we, have seen of him, has been in carefully managed stage appearances over the years, with Jobs rolling out product after product that defined and launched industries, and prompted countless imitations. The Chinese even copied Apple's stores.
I remember how incredibly annoyed I was at Computex, wandering the halls and seeing row after row of candy-colored hardware, virtually everything that you could think of. I remember complaining to the guy who was on the stool next to mine at the hotel bar. Seriously, I said, is this the future? Watermelon-colored computers? And this Taiwanese guy, not even in technology, said something that's stuck with me: "Only until Apple invents whatever's next."
Click to continue reading The influence of Steve Jobs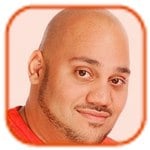 Posted by Andru Edwards Categories: Apple, Corporate News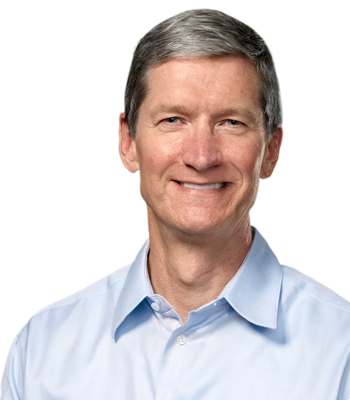 Former Apple CEO Steve Jobs died Wednesday at the age of 56. Jobs' successor, Tim Cook, delivered the sad news in an email to Apple employees, referring to Jobs a "visionary and creative genius."
Here's the full text of the note:
Team,
I have some very sad news to share with all of you. Steve passed away earlier today.
Apple has lost a visionary and creative genius, and the world has lost an amazing human being. Those of us who have been fortunate enough to know and work with Steve have lost a dear friend and an inspiring mentor. Steve leaves behind a company that only he could have built, and his spirit will forever be the foundation of Apple.
Click to continue reading Tim Cook sends memo to Apple workers about passing of Steve Jobs
© Gear Live Inc. – User-posted content, unless source is quoted, is licensed under a Creative Commons Public Domain License. Gear Live graphics, logos, designs, page headers, button icons, videos, articles, blogs, forums, scripts and other service names are the trademarks of Gear Live Inc.