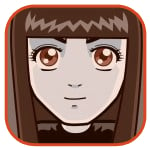 Posted by Sheila Franklin Categories: Home Entertainment, Internet, Videos
We know that millions of you have checked out the recent SNL video on YouTube that featured Justin Timberlake and Adam Sandberg and their hilarious "Dick in a Box", but we were busy last weekend chuckling at this parody of Mad TV cast member Michael McDonald's interpretation of "Steve Jobs Introducing the iPhone". Not as naughty, it is quite amusing nonetheless. We just had to share.
Read More

| Mad TV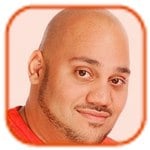 Posted by Andru Edwards Categories: Apple, Corporate News, HDTV, Home Entertainment, Movies, Music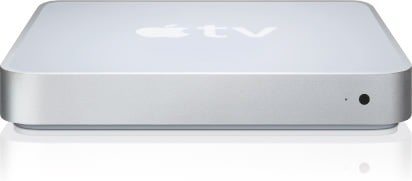 Steve Jobs has just announced that iTV has become Apple TV. For those keeping count feature-wise, this thing has USB 2.0, WiFi, HDMI, Component, digital audio, etc. It also has a built-in 40GB hard drive, allowing you to store content directly on the device. Steve made sure to note that the Apple TV is powered by an Intel chip, along with an 802.11 b/g/n wireless antenna. While we were hoping for 1080p support, we knew it was a long shot. However, we do get HDTV support at 720p. The Apple TV can sync with one of your computers, but can stream content from five others. The interface is very close to what you see in Front Row, but obviously upgraded. The Apple TV ships in February, and will retail for $299 USD - available for pre-order now.
Read More

| Apple TV Product Page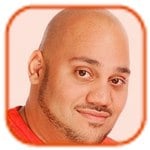 Posted by Andru Edwards Categories: Apple, Portable Audio / Video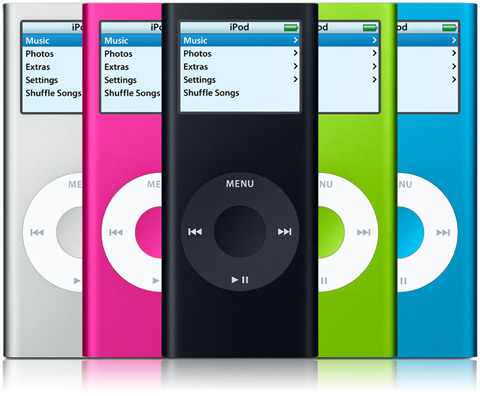 So we all predicted it, and Apple made it real this morning during the keynote. The iPod nano is now available in it's second generation form, sporting an aluminum casing with some great new colors. What's nice about these are that they are even thinner than the original nano units, which is hard to believe because those things were tiny. The new 2GB nanos are available in silver for $149 USD. The 4GB model sells for $199 and is available in silver, green, blue, and pink. Finally, the 8GB $249 model is strictly available in black. Apple has even made the packaging for the nano smaller, resulting in 52% less material usage which makes it nice for the environment. The new second generation iPod nano is available today.
Read More

| iPod nano Product Page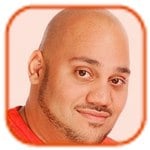 Posted by Andru Edwards Categories: Apple, Corporate News
Here are the highlights from today's Apple Keynote, titled "It's Showtime":
Apple has announced a newly enhanced iPod. The standard iPod gets a 60% brighter screen with brightness control, 3.5 hours of video playback (up from 2 hours), gapless playback, and newly designed iPod headphones. The larger version of the iPod will do 6.5 hours of video playback. The 60GB 30GB iPod will sell for $249, while the 80GB model will sell for $349. Available today.
New games for iPod: The iPod now has purchasable games, which include Bejeweled, Cubis 2, Zuma, Pac Man, Texas Hold 'em, Vortex, and more. They can be purchased in iTunes for $4.99 each. Games will also work on older 5th generation iPods.
New software updates for iPod: There is now a quick scrolling feature using letters, which allows you to jump to anywhere in your library virtually instantly and with more precision.
iPod nano: Second generation iPod nano announced. It looks more like a tiny iPod mini, with an aluminum enclosure for the $149 2GB model, while the larger $199 4GB model sports green, silver, blue, and pink. Finally, the $249 8GB model comes in black. All have a 24-hour battery life. There are also new chargers, lanyards, and armbands. All three iPod nano models are available today.
iPod shuffle: The iPod shuffle also goes 2ng generation today. Sporting a 12-hour battery life, the shuffle now is about the size of the Apple Remote, making it the world's smallest MP3 player. It has a metal body with a white click wheel, and a 1GB capacity. Available in October for $79.
iTunes 7: Library now breaks up and separates different forms of media, and also provides sections for the Store itself and for devices. Apple will now provide album art for any music in your library, even if not purchased through iTunes. The 2006 NFL season will be available for purchase, and video resolution is now bumped up to 640x480 (up from 320x240) in H.264 encoding. Gapless playback is supported in iTunes 7. Even better, you can now sync you iPod content to a second computer!
iTunes Movies: Apple is announcing that they are adding movies to the iTunes Music Store. Starting today, you can purchase films from Disney, Pixar, Touchstone, and Miramax (all of these are Disney owned.) Most titles will cost $9.99. You can pre-order new releases for $12.99 (or pay that price for the first week) - after that, they jump to $14.99. You can pre-order Disney's Cars today. Movies are at near-DVD quality in 640x480 resolution, and you can start watching the movie while it downloads in the background. As for sound, movies have Dolby surround audio. Parental control allows you to block or allow movies by MPAA rating. There are 75 movies available for purchase, and more will be added on a weekly basis. The Movie Store is strictly for the US store for now, but will go Apple hopes to take it International in 2007.
One Last Thing: Wireless Set-top Box: In the first quarter of 2007, Apple will be releasing a wireless set-top box for the television. About half the size of a Mac mini, the box will have integrated USB, 802.11 wireless antennas, HDMI ports, optical audio out, and component video out. Apple is calling it iTV, although that name may not be final. Obviously, it's meant to allow you to stream the video content on your PC to your television, using an interface that seems like an upgraded Front Row, controlled by the Apple Remote. Video startup is instant, and video looks great - close to DVD quality. Expect high-resolution artwork and movie text. The same videos will play on iTunes, your iPod, and now, your TV. The box also allows you to view trailers and other iTunes content directly from the Internet. Steve plays The Incredibles, which is curiously not in 640x480, but rather in widescreen high definition format. A sign of things to come? Apple says the device will work in conjunction with iTunes on both PC and Mac, and will sell for $299 USD, bringing Apple to your den, living room, car, and pocket.
John Legend: Steve Jobs closed the event by introducing John Legend, telling everyone that without the artists, none of this means anything. Legend came out and sang for everyone.
That's it! You can now see all the updates on Apple.com reflecting everything that was talked about today. New iPods, new iTunes, and a lack of Core 2 Duo MacBook Pros.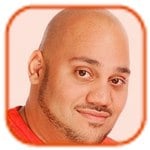 Posted by Andru Edwards Categories: Apple, Rumors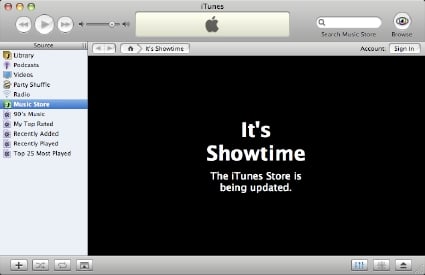 In case you hadn't noticed, the iTunes Music Store has been down for a few hours. Of course, Steve Jobs is set to hit the stage in roughly five minutes or so for his September 12 keynote, where we expect to see a couple of iTunes upgrades. Disney movie downloads anyone?
Posted by Yuan Zhao Categories: Apple, Corporate News, PC / Laptop, Portable Audio / Video, Rumors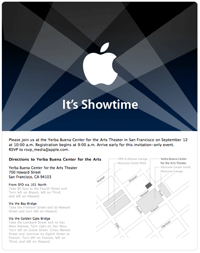 For days now, rumors about the new "Merom"-based Core 2 Duo MacBook Pros and iMac as well as the mysterious video iPod/iPhone have been making rounds on the Internet, in anticipation of an announced and unverified Apple release event. Unverified, that is, until now. The company has sent invitations to "select members of the media and others" to attend a "special event" on September 12, 10:00 AM Pacific Time in San Francisco, California.
While nothing is known about the nature of the event or what products will be released (for surely, Steve Jobs must have some new gadgets up his sleeves), it is a good bet that Core 2 Duo MacBook Pros will be exhibited, especially now that Dell and other PC manufacturers are already shipping laptops with the chip. A Core 2 Duo iMac was also expected, however those were just announced earlier today. Of course, let's not forget the possibility of full-length movie downloads available via the iTunes music store.
The event is to be held at the Yerba Buena Center for the Arts Theater.
Read More

| Macworld

Posted by Yuan Zhao Categories: Apple, Corporate News

According to Macworld, Apple shareholders have filed a suit against the Cupertino-based company in light of the ongoing investigation concerning Apple's stock scandal. According to the suit, Steve Jobs and other executives changed their option-grant dates in order to "reap millions of dollars in unlawful profits." Recently, Nasdaq has put Apple on notice for not complying with the exchange's rules and is demanding that the company submit its latest financial report. If the company were to be taken off the stock exchange, stockholders would likely lose out. Until this latest development, Steve Jobs had not been implicated in the matter. We'll just have to watch how this one plays out.
Read More

| Macworld UK

© Gear Live Inc. – User-posted content, unless source is quoted, is licensed under a Creative Commons Public Domain License. Gear Live graphics, logos, designs, page headers, button icons, videos, articles, blogs, forums, scripts and other service names are the trademarks of Gear Live Inc.