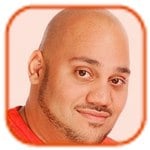 Posted by Andru Edwards Categories: Apple, Portable Audio / Video,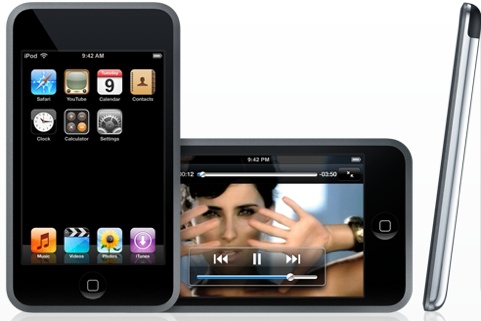 We've heard it was coming, and today Apple made it official - the iPod touch is now a reality. Those of you hoping for what would essentially be an "iPhone without the phone" have gotten your wish. The iPod touch has the same 3.5-inch screen size and resolution as the iPhone, and even has WiFi built-in. Safari is included as an application, as is YouTube. It even has that multitouch goodness we've come to know and love. As for the differences between the iPod touch and the iPhone, those are more hardware related rather than software related. The iPod touch is just 8mm thick, down from 11.5mm for the iPhone. It also comes in two storage capacity sizes - 16GB and 8GB - which means you get double the storage that you'd get on the iPhone if you go with the top model. You will be able to pick up a 16GB iPod touch for $399 USD, while and 8GB version will sell for $299. It ships "in a few weeks" and will be available worldwide. No more waiting until Apple finds an iPhone distribution partner to get your multitouch on!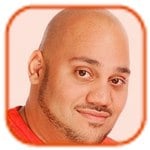 Posted by Andru Edwards Categories: Apple, Portable Audio / Video, Rumors,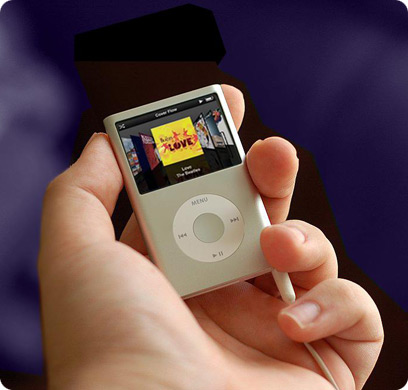 UPDATE: Here is a supposed image of the "iPod touch".
We just got a couple of images sent to us from an anonymous source who claims that this is the new iPod nano that we can expect Steve Jobs to announce at the Apple Special Event taking place this Wednesday, September 5th. Since we've seen so many photoshop mockups floating around the Internet recently, we are not saying these are the real deal by any stretch of the imagination - however, we love how these look, and a guy can dream, can't he?
I guess we will see how it all pans out on Wednesday. We have another image of the supposed new nano after the break.
Click to continue reading Leaked Images of New 3rd Gen iPod nano?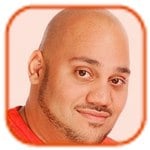 Posted by Andru Edwards Categories: Apple, PC / Laptop, Rumors, Videos,
Nor will it be, unfortunately. We've been getting quite a few submissions from readers about this awesome YouTube video that someone came up with as part of his demo reel for ad agencies. We know, the iMac Multitouch featured in this video is pretty bad ass…but think about it for a moment - do you really want to be reaching out to touch your computer screen constantly? That would get fairly tiring…this isn't Wii Fit after all. If Apple were going to go the multitouch route on their computers, we think it should be on some sort of keyboard touchpad. Hang in there folks, the Apple event gets underway in under an hour now - that's where we expect the real iMac news to surface.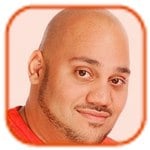 Posted by Andru Edwards Categories: Apple, Cell Phones, Portable Audio / Video, Videos,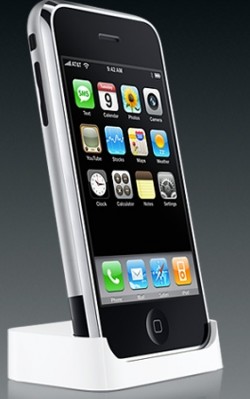 Steve Jobs just made public another first in the cell phone industry. This time, it is the fact that iPhone purchasers will actually self-activate their phones from home. Typically, when buying a cell phone from any carrier, you have to wait while they perform the unboxing for you and set everything up. This normally takes at least 20 minutes or so, and was the main worry of those looking to purchase an iPhone at launch. Now we know that all you need to do is have your cash, check, or credit card ready so that you can complete the purchase and go on your way. Once home, when you hook it up to your Mac or PC, iTunes pops up, and you give it all the required information necessary for activation - that being SSN, credit card number, personal details, etc. You must be running Mac OS X v10.4.10 or later (sorry Panther users!); Windows XP Home or Pro with Service Pack 2 or later; or Windows Vista Home Premium, Business, Enterprise, or Ultimate Edition.
For all the details, head on over to the link below, where Apple shows off iPhone activation in a sleek video.
Read More

| iPhone Activation Video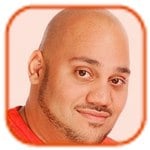 Posted by Andru Edwards Categories: Apple, Features, PC / Laptop, Video Games,

Steve Jobs is set to deliver another of his hypnotizing keynote speeches this morning from the 2007 Worldwide Developers Conference. We are here to bring you live notes, thoughts and commentary on all Steve has to say about the future of Apple and it's products. Let's jump in, as things are getting started:
After another "I'm a PC, I'm a Mac" skit, Steve takes the stage and begins to give us a few WWDC 2007 numbers. There are over 5,000 attendees at the event this year, which makes it the biggest ever. There are over 950,000 Apple Developer Connection members.
We have just realized that the Apple Store has just gone down. New products for us today?
Steve talks about the transition to Intel, and how seamless and fantastic it all has been. Intel CEO Paul Otellini hits the stage to accept a shiny award disc from Steve, and says a few words which can all be summed up by saying that Intel has enjoyed working with Apple. Steve says he is proud of the Macs they are shipping with Intel chips inside them.
Click to continue reading Live Notes from Steve Jobs WWDC 2007 Keynote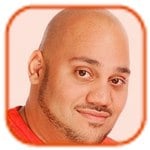 Posted by Andru Edwards Categories: Apple, Cell Phones, Home Entertainment, PC / Laptop, Videos,
Earlier today, Walt Mossberg interviewed Steve Jobs about all things Apple, including the name change, the iPhone, DRM-free music, and YouTube coming to Apple TV. Brightcove is hosting a few video clips of the All Things Digital conference, and we thought we might share the Steve Jobs interview highlight with you. There is some good information here, plus you get a look at the Apple TV YouTube interface. Give it a look, and let us know what you think.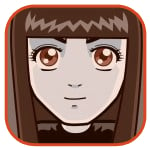 Posted by Sheila Franklin Categories: Home Entertainment, Internet, Videos,
We know that millions of you have checked out the recent SNL video on YouTube that featured Justin Timberlake and Adam Sandberg and their hilarious "Dick in a Box", but we were busy last weekend chuckling at this parody of Mad TV cast member Michael McDonald's interpretation of "Steve Jobs Introducing the iPhone". Not as naughty, it is quite amusing nonetheless. We just had to share.
Read More

| Mad TV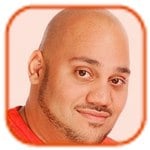 Posted by Andru Edwards Categories: Apple, Corporate News, HDTV, Home Entertainment, Movies, Music,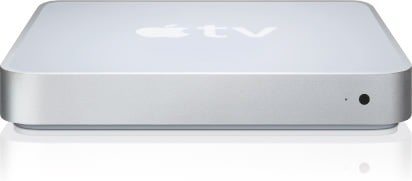 Steve Jobs has just announced that iTV has become Apple TV. For those keeping count feature-wise, this thing has USB 2.0, WiFi, HDMI, Component, digital audio, etc. It also has a built-in 40GB hard drive, allowing you to store content directly on the device. Steve made sure to note that the Apple TV is powered by an Intel chip, along with an 802.11 b/g/n wireless antenna. While we were hoping for 1080p support, we knew it was a long shot. However, we do get HDTV support at 720p. The Apple TV can sync with one of your computers, but can stream content from five others. The interface is very close to what you see in Front Row, but obviously upgraded. The Apple TV ships in February, and will retail for $299 USD - available for pre-order now.
Read More

| Apple TV Product Page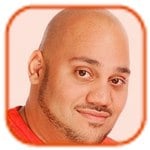 Posted by Andru Edwards Categories: Apple, Portable Audio / Video,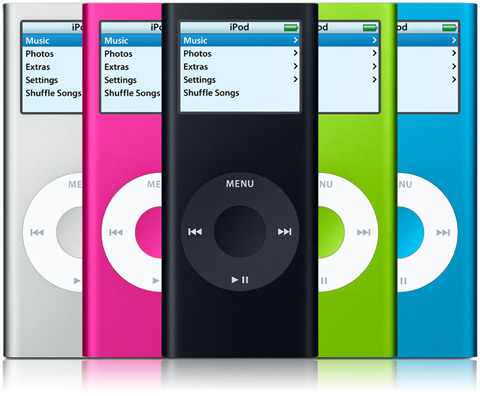 So we all predicted it, and Apple made it real this morning during the keynote. The iPod nano is now available in it's second generation form, sporting an aluminum casing with some great new colors. What's nice about these are that they are even thinner than the original nano units, which is hard to believe because those things were tiny. The new 2GB nanos are available in silver for $149 USD. The 4GB model sells for $199 and is available in silver, green, blue, and pink. Finally, the 8GB $249 model is strictly available in black. Apple has even made the packaging for the nano smaller, resulting in 52% less material usage which makes it nice for the environment. The new second generation iPod nano is available today.
Read More

| iPod nano Product Page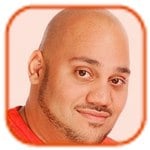 Posted by Andru Edwards Categories: Apple, Corporate News,
Here are the highlights from today's Apple Keynote, titled "It's Showtime":
Apple has announced a newly enhanced iPod. The standard iPod gets a 60% brighter screen with brightness control, 3.5 hours of video playback (up from 2 hours), gapless playback, and newly designed iPod headphones. The larger version of the iPod will do 6.5 hours of video playback. The 60GB 30GB iPod will sell for $249, while the 80GB model will sell for $349. Available today.
New games for iPod: The iPod now has purchasable games, which include Bejeweled, Cubis 2, Zuma, Pac Man, Texas Hold 'em, Vortex, and more. They can be purchased in iTunes for $4.99 each. Games will also work on older 5th generation iPods.
New software updates for iPod: There is now a quick scrolling feature using letters, which allows you to jump to anywhere in your library virtually instantly and with more precision.
iPod nano: Second generation iPod nano announced. It looks more like a tiny iPod mini, with an aluminum enclosure for the $149 2GB model, while the larger $199 4GB model sports green, silver, blue, and pink. Finally, the $249 8GB model comes in black. All have a 24-hour battery life. There are also new chargers, lanyards, and armbands. All three iPod nano models are available today.
iPod shuffle: The iPod shuffle also goes 2ng generation today. Sporting a 12-hour battery life, the shuffle now is about the size of the Apple Remote, making it the world's smallest MP3 player. It has a metal body with a white click wheel, and a 1GB capacity. Available in October for $79.
iTunes 7: Library now breaks up and separates different forms of media, and also provides sections for the Store itself and for devices. Apple will now provide album art for any music in your library, even if not purchased through iTunes. The 2006 NFL season will be available for purchase, and video resolution is now bumped up to 640x480 (up from 320x240) in H.264 encoding. Gapless playback is supported in iTunes 7. Even better, you can now sync you iPod content to a second computer!
iTunes Movies: Apple is announcing that they are adding movies to the iTunes Music Store. Starting today, you can purchase films from Disney, Pixar, Touchstone, and Miramax (all of these are Disney owned.) Most titles will cost $9.99. You can pre-order new releases for $12.99 (or pay that price for the first week) - after that, they jump to $14.99. You can pre-order Disney's Cars today. Movies are at near-DVD quality in 640x480 resolution, and you can start watching the movie while it downloads in the background. As for sound, movies have Dolby surround audio. Parental control allows you to block or allow movies by MPAA rating. There are 75 movies available for purchase, and more will be added on a weekly basis. The Movie Store is strictly for the US store for now, but will go Apple hopes to take it International in 2007.
One Last Thing: Wireless Set-top Box: In the first quarter of 2007, Apple will be releasing a wireless set-top box for the television. About half the size of a Mac mini, the box will have integrated USB, 802.11 wireless antennas, HDMI ports, optical audio out, and component video out. Apple is calling it iTV, although that name may not be final. Obviously, it's meant to allow you to stream the video content on your PC to your television, using an interface that seems like an upgraded Front Row, controlled by the Apple Remote. Video startup is instant, and video looks great - close to DVD quality. Expect high-resolution artwork and movie text. The same videos will play on iTunes, your iPod, and now, your TV. The box also allows you to view trailers and other iTunes content directly from the Internet. Steve plays The Incredibles, which is curiously not in 640x480, but rather in widescreen high definition format. A sign of things to come? Apple says the device will work in conjunction with iTunes on both PC and Mac, and will sell for $299 USD, bringing Apple to your den, living room, car, and pocket.
John Legend: Steve Jobs closed the event by introducing John Legend, telling everyone that without the artists, none of this means anything. Legend came out and sang for everyone.
That's it! You can now see all the updates on Apple.com reflecting everything that was talked about today. New iPods, new iTunes, and a lack of Core 2 Duo MacBook Pros.
© Gear Live Inc. – User-posted content, unless source is quoted, is licensed under a Creative Commons Public Domain License. Gear Live graphics, logos, designs, page headers, button icons, videos, articles, blogs, forums, scripts and other service names are the trademarks of Gear Live Inc.