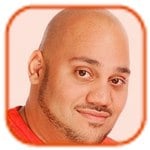 Posted by Andru Edwards Categories: Biopics, Drama, Casting, Celeb News, Upcoming Releases,
Josh Gad is set to play Apple co-founder Steve Wozniak in Jobs: Get Inspired.
The Book of Mormon star is in talks to join Ashton Kutcher - who has been confirmed to play technology mogul Steve Jobs - in the Joshua Michael Stern directed indie biopic which will follow the Apple corporation from 1971 to 2000, when Steve became the full time CEO of the company for a second time. While Wozniak and Jobs were close, they had a fractious relationship as the engineer grew frustrated with Jobs' increasingly single-minded behavior.
Click to continue reading Josh Gad to Play Steve Wozniak in Jobs Biopic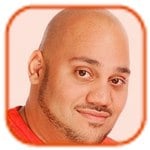 Posted by Andru Edwards Categories: Biopics, Casting, Celeb News, Upcoming Releases,
Ashton Kutcher is set to play Apple founder Steve Jobs in a new movie.
The Two and a Half Men star - who is a renowned lover of gadgets - will play the late technology guru in an as-yet-untitled picture written by Matt Whiteley. Filming is set to star in May, and the film tells the tale of Steve's life "from wayward hippie to co-founder of Apple, where he became one of the most revered creative entrepreneurs of our time," according to Variety.
Click to continue reading Ashton Kutcher to Play Steve Jobs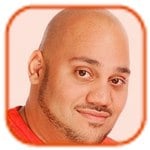 Posted by Andru Edwards Categories: Apple, Videos,
As part of his Joe Paterno eulogy, Phil Knight recounts a discussion he had with Apple CEO Tim Cook regarding the death of Steve Jobs. It's a candid glimpse into the friendship shared by Cook and Jobs.
[Thanks, Jason!]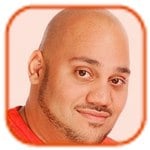 Posted by Andru Edwards Categories: Apple, Cell Phones, Wearables, Features, Internet, Mods / Hacks, Software,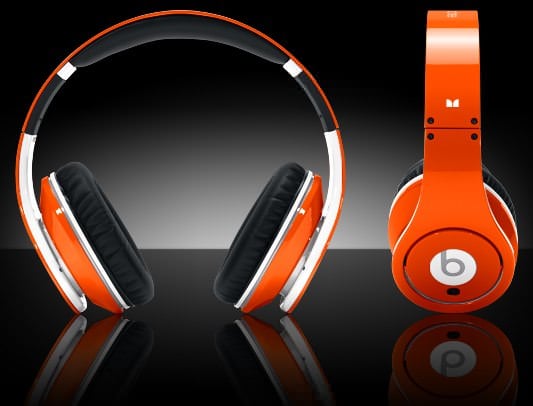 Sure, we've given you a list of our top 10 most popular stories of 2011, but we figured we'd go a bit more broad than that. We also thought it would be interesting to give you a look at the top ten most read stories on this site this year, period, regardless of what year they were posted. We must say, we're just as surprised as you are at what did (and didn't) make the list! For example, you guys seem to really like Monster's Beats by Dr. Dre audio line. Here we go:










Any surprises? We've also compiled a list of the stories that have dropped out of the top ten between 2010 and 2011, which you can check out after the jump, and don't miss the ten most popular Gear Live videos of 2011 either!
Click to continue reading Top 10 most read Gear Live stories of 2011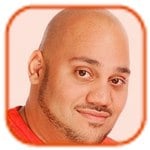 Posted by Andru Edwards Categories: Apple, Handhelds, Rumors,
If Apple sticks to its usual schedule, it will likely unveil its third-generation iPad in early 2012. But when exactly will we get our hands on the shiny new tablet?
A new report from the Economic Times, picked up by Focus Taiwan and 9to5Mac, says Apple will launch the iPad 3 on Feb. 24 in honor of Steve Jobs's birthday.
As 9to5Mac noted, Apple typically unveils its gadgets at press events on Tuesdays or Wednesdays and launches those products on a Friday or Saturday. Feb. 24 is a Friday, so if there's any truth to the rumor, the iPad 3 would probably hit stores that day but be introduced earlier in the month.
The iPad 2 hit stores on Friday, March 11; it was unveiled on Wednesday, March 2. Jobs, who at the time was on medical leave, returned to show off the new tablet. "We've been working on this product for awhile and I didn't want to miss today," Jobs said at the time.
The first iPad was unveiled on Wednesday, Jan. 27 and hit stores on Saturday, April 3.
Click to continue reading Rumor says iPad 3 will launch on February 24, Steve Jobs birthday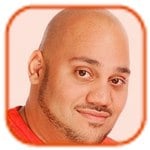 Posted by Andru Edwards Categories: Awards, Industry News, iTunes,
Steve Jobs will receive a posthumous Grammy award. The Apple company boss, who died in October from a rare form of pancreatic cancer, will be honored with the Trustees Award Grammy, for "outstanding contributions to the industry in a non-performing capacity."
Steve's company popularized the personal MP3 player with their iPod device, and set up the most commonly used digital method of music distribution worldwide through its iTunes store, as well as developing a number of software packages which have aided musicians to record relatively cheaply and easily.
"This year's honorees offer a variety of brilliance, contributions and lasting impressions on our culture. It is an honor to recognize such a diverse group of individuals whose talents and achievements have had an indelible impact on our industry," said Neil Portnowin, the US National Academy of Recording Arts and Sciences (NARAS) CEO.
The Grammy Awards will take place on February 12, 2012 in Los Angeles.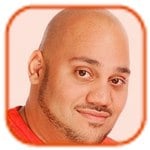 Posted by Andru Edwards Categories: Apple, Videos,
A fan of aluminum and glass in life, former Apple CEO Steve Jobs is scheduled to be memorialized with bronze, in death. Hungarian software company Graphisoft is planning to unveil a bronze statue of Jobs on Dec. 21 as both a tribute to Jobs's life at Apple and for his support of Graphisoft itself during the 1980s.
"Apple gave us cash and computers at a time when Graphisoft was a young company with very limited resources; the technology represented by those computers was not even available in our part of the world," reads a statement on Graphisoft Park's Web site. "Even more valuable, Apple introduced us to its worldwide distribution network, which we rely upon to this day."
While Jobs, the innovator, constantly pushed Apple engineers to design smaller and smarter, Hungarian sculptor Erno Toth has built the bronze tribute statue at a slightly larger-than-life height of around six fee, five inches. Steve Jobs, the statue, will weigh approximately 485 pounds once complete.
Click to continue reading Bronze Steve Jobs statue coming to Graphisoft Park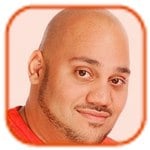 Posted by Andru Edwards Categories: Apple, Wearables, Features, Techies, Under $100, Under $25, Under $250, Under $50, Under $500,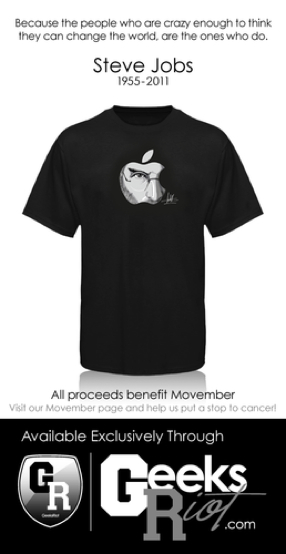 Steve Jobs will definitely be missed, and today's 2011 Holiday Gift Guide entry honors his memory, while also helping a great cause. What you see above is the GeeksRiot Steve Jobs Tribute t-shirt. All proceeds from the $25 purchase go towards Movember and the fight against cancer. Aside from all that, though, the shirt looks ridiculously cool. Seriously, we've seen 'em in person, and they're high quality. Go check them out, and grab a couple for the Apple fans in your life!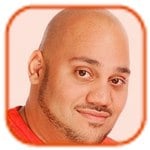 Posted by Andru Edwards Categories: Apple,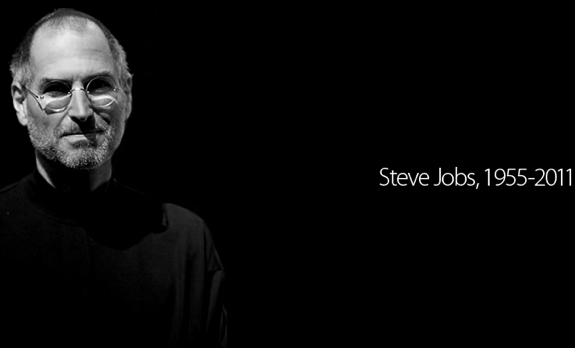 Steve Jobs final words? Really, just a final phrase, repeated in triplicate: "Oh wow. Oh wow. Oh wow."
That's but the capstone of a gripping eulogy delivered by Steve Jobs's biological sister, author Mona Simpson, at Jobs's October 16 memorial service at Stanford University. The New York Times printed a transcript of Simpson's thoughts today, and it reveals a great deal of the unique relationship that Jobs shared with his sister–who he met for the first time when she was 25–as well as the more intimate moments of Jobs's life and final days.
In her speech, Simpson described Jobs, quite simply, as a person who "worked at what he loved. He worked really hard. Every day."
Click to continue reading One Last Thing: Steve Jobs' last words and final moments described by his sister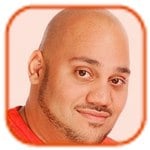 Posted by Andru Edwards Categories: Apple, HDTV, Home Entertainment,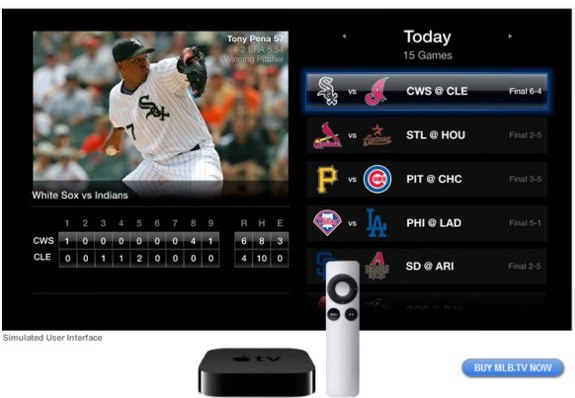 As soon as Walter Isaacson's biography of Steve Jobs hit the streets, buzz about a possible Apple television set has hit a fever pitched. The idea was renewed based on comments Jobs made that he had finally "cracked" the interface for such a device. Now a new report suggests that we may have already met that interface: Siri.
It's been less than a month since the new digital voice assistant on the iPhone 4S debuted to the public, but Apple may already have plans for it to feature as the controller of a connected TV. Nick Bilton, writing for the Times' Bits blog, says Apple engineers tried one thing after another in their search to simplify or do away with the remote control. After floating ideas like a wireless keyboard or iPhone control, they eventually had their eureka moment: just talk to it.
Although the report cites anonymous sources who say Apple has a television in the works, it's not clear if the information about Siri as a controller comes from them or is Bilton's speculation. It does seem like a logical move for Apple to include Siri in future products, particularly any TVs it may be working on. However, it remains to be seen if consumers fully embrace it as a control mechanism or see it as a barely useful extra. In addition, integrating Siri would require a level of electronics that most TVs don't have, pushing the price up.
Click to continue reading Will the Apple TV set be driven by apps and Siri?
© Gear Live Inc. – User-posted content, unless source is quoted, is licensed under a Creative Commons Public Domain License. Gear Live graphics, logos, designs, page headers, button icons, videos, articles, blogs, forums, scripts and other service names are the trademarks of Gear Live Inc.