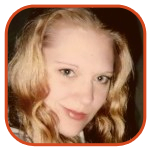 Posted by K.C. Morgan Categories: Lucasfilm Ltd., Action, Adventure, Science Fiction, Sequels, Home Entertainment, Upcoming Releases, Videos,
George Lucas revealed never-before-seen footage at a Star Wars convention over the weekend. The video was unveiled during a panel interview featuring Comedy Central's Jon Stewart.
The scene, previously deleted from Return of the Jedi, features iconic Star Wars characters Luke Skywalker and Darth Vader.
This clip is just one of the extras that will become available to fans in 2011. That is when both Star Wars trilogies will be offered together in one Blu-ray box set.
Read More

| Perez Hilton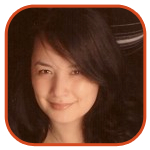 Posted by Veronica Santiago Categories: Paramount, Universal, Action, Religious, Science Fiction, Comedy, Home Entertainment,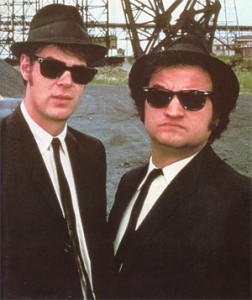 -The Blues Brothers, starring John Belushi and Dan Aykroyd, was just recommended by the Vatican's official newspaper. Other films suggested to Catholics include It's a Wonderful Life and The Passion of the Christ.
-A new agreement will allow Paramount's movies to be available to Redbox customers without delay. The studio's films can be rented via the kiosks on their actual day of release through 2011.
-According to a paper published by French psychiatrists and psychologists, Anakin Skywalker's transformation into Darth Vader may have been a result of a borderline personality disorder.
-One of two 1964 Aston Martin DB5s seen in Goldfinger and Thunderball will go up for auction this October. Some fully-operational James Bond gadgets will come included.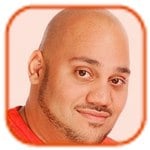 Posted by Andru Edwards Categories: Accessories, E3, Microsoft, Xbox 360,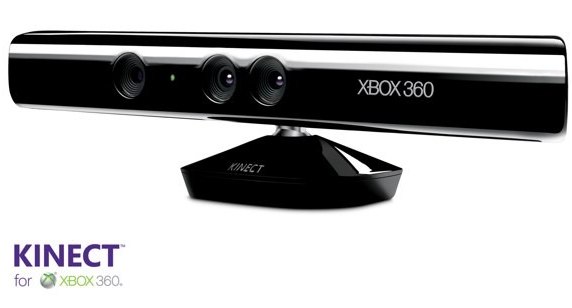 Last night, Microsoft finally unveiled both the name and a bunch of launch titles coming for Project Natal. First and foremost, Natal is no more—it is now known at Kinect for Xbox 360. The controller-free gaming add-on was shown off in an over-the-top performance featuring Cirque du Soliel in a 45-minute performance that took over four months to develop. Among the titles shown were Kinect Sports, which would be the Wii Sports of Xbox Kinect, which had mii games like soccer and beach volleyball. They also showed off river rafting, and a pretty incredible looking Star Wars game, which featured a very cool light saber battle. There was also a yoga title that looked way more precise than Wii Fit could ever be, mostly because Kinect can recognize joint position of your body. The cutest title, by far, was Kinectimals. This is kind of like Nintendogs, but rather than puppies, you have a pet tiger than you can reach out and interact with.
We will know more about Kinect later this morning, after the Microsoft E3 Media Briefing, which will hopefully give us a price and launch date for Kinect.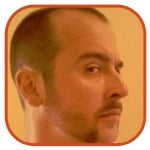 Posted by Finnian Durkan Categories: GPS, Mods / Hacks, Movies,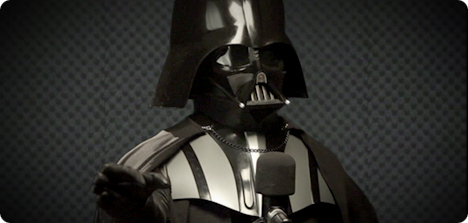 Have you ever wondered what it would be like to be guided to your destination via the dulcet-tones of James Earl Jones breathing through a ventilator? If so, then Tom Tom's announcement of their release of Star Wars voices for their GPS nav systems should make your day, and if not, then you should probably stop reading this right now because you are dead inside. Beginning this month Tom Tom is making one new Star Wars voice available for purchase through August. Following the first available voice, Darth Vader, June will see the release of C-3P0, July will be Yoda, and finally Han Solo will wrap up what will be remembered as The Summer of GPS Nerdyness. For the sake of entertainment, someone should come up with an R2D2 mod, available in September. I would buy it just so that I could get in witty, one-sided conversations with my car during my long road-trips to comic conventions and film festivals by myself. God, I am so alone…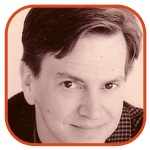 Posted by Tom Mason Categories: Editorials,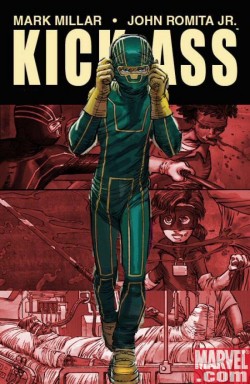 Last week it was Kick Ass, now it's The Losers, and coming up it's Scott Pilgrim. Is this not the year of the nerd who loves popcorn? Let's see what else there is to do while ordering our tickets…
Batman, Robin and Kick-Ass: Over at Something Old, Nothing New, Jaime Weinman longs for the return of a viable Robin character to the Batman movie franchise. Here's a little taste of the longer and worthwhile read: "The thing about the concept of Kick-Ass is that it deals with an aspect of the Robin character that has been batted around in the comics from The Dark Knight Returns on, and even in the animated shows, but has never been dealt with in the movies: superheroes inspire kid copycats. In a weird way Robin is more 'realistic' than a man who, based on no apparent model except a bat, decides to fight crime in his underwear."
The Losers: "This movie isn't too violent because…hey look over there: a puppy!" Movie studio publicists work overtime for stories like this.
Click to continue reading Weekend Reading: Kick-Ass, iPads, Vertigo Crime and Richie Rich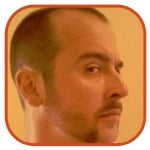 Posted by Finnian Durkan Categories: Peripherals, Software, Toys,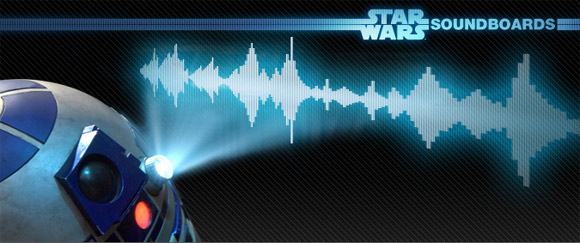 Looking for a way to spice up those annoying conversations with some call-center hack in Puna, India who is trying to sell you a cel-phone upgrade? Well look no further, Lando, your savior is here in the guise of the Star Wars Soundboard. The soundboard contains numerous links to .wav files of your favorite characters most memorable lines, from everyone's pre-pubescent fantasy Princess Leia, all the way to random only-nerds-know-who-the-hell-I-am-talking-about Aayla Secura. So treat yourself! Call up that cell phone call center and torture them with Wookie-talk interspersed with cursing from Han Solo.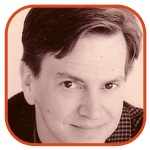 Posted by Tom Mason Categories: Editorials, DC Comics, Independent,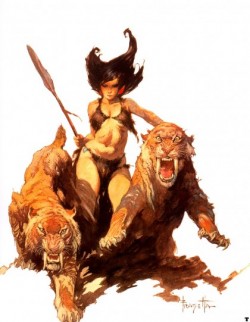 It's old-school comic book week for the past several days as Wally Wood, Frank Frazetta, Stan Lee and that crazy caveman Alley Oop pop up. If that's not all, Evan Dorkin opened up an excellent thread on health insurance and freelance artists that's must read for anyone who's ever seen a 1099 form.
Wally Wood: Gold Key Stories posts a complete issue of M.A.R.S. Patrol Total War, with art by the great Wally Wood. Fanboys drool over this kind of stuff, and I'm not ashamed to say I'm one of them.
Frank Frazetta: A backhoe, a museum and millions of dollars worth of original art add up to a very sad family tragedy for the great artist. Heidi MacDonald over at The Beat has been on top of the story here and here and that'll get you started. Be sure to follow through and read all the comments and updates.
Free Content: Xark has a great take on why newspapers complain so much about the online readership who wants it for free, but it's really diners and coffee-sippers who are the real content thieves who don't pay for what they read.
Click to continue reading Weekend Reading: James Bond, Wally Wood, Stan Lee and Frank Frazetta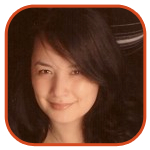 Posted by Veronica Santiago Categories: Animation, Comedy, Prime Time, FOX, Family Guy, Video,
Hollywood's love of sequels has hit television.
Now that two years have passed, it's finally time for the Family Guy to debut the next installment in their Star Wars trilogy. Unfortunately, those looking for it will have to their local store—at least for now.
In an effort to maximize profits, FOX has decided to deliver its Empire Strikes Back parody on DVD before airing it on television. They've also chosen December 22 as the release date. I'd say it's beginning to smell a lot like Christmas.
Click to continue reading VIDEO: Family Guy Spoofs Empire Strikes Back
Read More

| THR Feed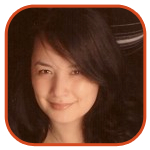 Posted by Veronica Santiago Categories: Celebrity Gossip,
"My acting was not exactly respected in those films [laughs] but those are the moments when you want to prove yourself again. When people think I suck, it helps."
-Oscar-nominated Natalie Portman talking to V magazine about criticism of her Star Wars efforts.
(Make sure to check out other notable quotes.)
Read More

| Just Jared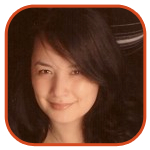 Posted by Veronica Santiago Categories: Talk Shows, NBC, Video,
If the Today show producers ever decided to replace Kathie Lee Gifford and Hoda Kotb for an extra hour of this every day, I might actually start watching.
On today's Halloween-themed broadcast, we all - even die-hard Stars Wars fans - learned a few new facts about those creatures called Ewoks.
They don't know crap about decoupage.
They love drinking vodka in the morning.
They know how to moonwalk.
They will kick each other in front of the cameras, even before you even say "Action."
They will hump anything…whether it be Al Roker's leg or the ground.
Click to continue reading VIDEO: Why Ewoks and Alcohol Don't Mix
Read More

| Hollywood Reporter

© Gear Live Inc. – User-posted content, unless source is quoted, is licensed under a Creative Commons Public Domain License. Gear Live graphics, logos, designs, page headers, button icons, videos, articles, blogs, forums, scripts and other service names are the trademarks of Gear Live Inc.