Last week it was Kick Ass, now it's The Losers, and coming up it's Scott Pilgrim. Is this not the year of the nerd who loves popcorn? Let's see what else there is to do while ordering our tickets…
Batman, Robin and Kick-Ass: Over at Something Old, Nothing New, Jaime Weinman longs for the return of a viable Robin character to the Batman movie franchise. Here's a little taste of the longer and worthwhile read: "The thing about the concept of Kick-Ass is that it deals with an aspect of the Robin character that has been batted around in the comics from The Dark Knight Returns on, and even in the animated shows, but has never been dealt with in the movies: superheroes inspire kid copycats. In a weird way Robin is more 'realistic' than a man who, based on no apparent model except a bat, decides to fight crime in his underwear."
The Losers: "This movie isn't too violent because…hey look over there: a puppy!" Movie studio publicists work overtime for stories like this.
Click to continue reading Weekend Reading: Kick-Ass, iPads, Vertigo Crime and Richie Rich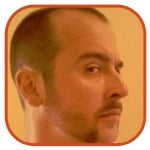 Posted by Finnian Durkan Categories: Peripherals, Software, Toys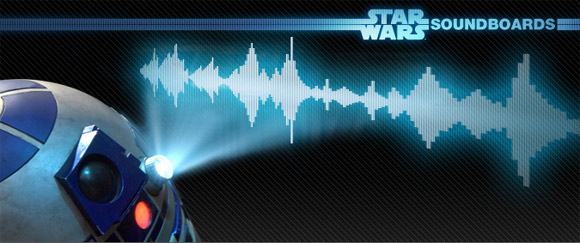 Looking for a way to spice up those annoying conversations with some call-center hack in Puna, India who is trying to sell you a cel-phone upgrade? Well look no further, Lando, your savior is here in the guise of the Star Wars Soundboard. The soundboard contains numerous links to .wav files of your favorite characters most memorable lines, from everyone's pre-pubescent fantasy Princess Leia, all the way to random only-nerds-know-who-the-hell-I-am-talking-about Aayla Secura. So treat yourself! Call up that cell phone call center and torture them with Wookie-talk interspersed with cursing from Han Solo.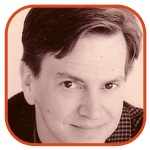 Posted by Tom Mason Categories: Editorials, DC Comics, Independent
It's old-school comic book week for the past several days as Wally Wood, Frank Frazetta, Stan Lee and that crazy caveman Alley Oop pop up. If that's not all, Evan Dorkin opened up an excellent thread on health insurance and freelance artists that's must read for anyone who's ever seen a 1099 form.
Wally Wood: Gold Key Stories posts a complete issue of M.A.R.S. Patrol Total War, with art by the great Wally Wood. Fanboys drool over this kind of stuff, and I'm not ashamed to say I'm one of them.
Frank Frazetta: A backhoe, a museum and millions of dollars worth of original art add up to a very sad family tragedy for the great artist. Heidi MacDonald over at The Beat has been on top of the story here and here and that'll get you started. Be sure to follow through and read all the comments and updates.
Free Content: Xark has a great take on why newspapers complain so much about the online readership who wants it for free, but it's really diners and coffee-sippers who are the real content thieves who don't pay for what they read.
Click to continue reading Weekend Reading: James Bond, Wally Wood, Stan Lee and Frank Frazetta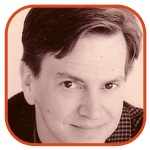 Posted by Tom Mason Categories: Reviews, Independent
Mike Friedrich was one of the talents of the 1970s and 1980s who changed the comic book business for the better. Dean Mullaney, Phil Seuling, Bud Plant and several others belong on that list as well as several people I'm forgetting. Mike started out as a comic book fan, became a freelance writer for DC and Marvel, transitioned to publishing with his own company (Star*Reach) and later became an agent, turning Star*Reach into an agency representing artists and writers. As a freelancer, he knew well the contracts (and contractual problems) at the major companies. As a publisher he provided an alternative venue for creators to pursue projects DC and Marvel either didn't want or wouldn't let the creators own. That may not sound like a big deal, but back in the day if you wanted to tell stories outside of the standard Marvel-DC superhero template, or found yourself on the outs with those two companies, you had almost no alternatives until Star*Reach and Eclipse came along.
When Friedrich became an agent he was able to turn his experience loose on behalf of other creators to negotiate better deals. I've read comics Mike wrote, I've read comics that he published, and a couple of times I've been across the virtual negotiating table from him. [I won't name names, but at the initial Ultraverse Founders conference in Scottsdale AZ, he quite rightly had his client wait in the hall while he finished negotiating via phone his client's UV contract. My job at the time was to nod sycophantically and supervise the snack trays for the conference; Dave Olbrich did the actual nuts and bolts negotiating.]
Click to continue reading Forgotten Comics: Howard Chaykin's Cody Starbuck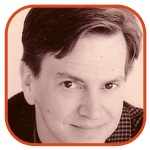 Posted by Tom Mason Categories: Editorials, DC Comics, Marvel Comics
Lots of good stuff going on as we slide into the weekend. We've got Iron Man, Archie Comics, Douglas Adams' Monty Python connection, Chip and Dale and tons more.
Let's start with my pal Bob Greenberger, the noted comic book writer, novelist, tie-in writer, and a guy who actually knows how to make a physical comic book/graphic novel (all that production/printing/binding/press run/distribution stuff). He has a new book out. Iron Man: Femme Fatales has just been published by Del Rey and it should keep fans happy post-Iron Man I movie and pre-Iron Man II movie. Bob happily blogs about it at his website where he reposts this nice review. I haven't read the book yet, but I snapped up a copy off the rack at Wal-Mart to feed a little royalty money Bob's way. I also reshelved the remaining copies to give Bob a better display. That's how I roll, people.
Harry Lucey: The animator John Kricfalusi has a nice gallery of great Lucey covers from assorted Archie titles at his blog. The covers are absolutely stunning in their simplicity. There's a "Get Off My Lawn!" part of my brain that wishes the books still looked like this.
Geek Chic Daily: Nikki Finke has a few details about the Hollywood playas lining up behind Gareb Shamus' new online presence.
George Tuska: Marvel and DC artist George Tuska, so prominent in the comics of the 1960s, 1970s and 1980s has passed away at 93. Mark Evanier has a nice look at Tuska's career. Here's a real nice original art page by Tuska—no superheroes, just guns, gangsters, street scenes and a hot girl in a bikini. He was from the generation of comic artists who all knew how to draw people, horses, cars, the folds of clothing, and characters in hats who could still make a guy in an iron suit seem believable.
Click to continue reading Weekend Reading: Iron Man, Geek Chic, Chip and Dale and I Love Lucey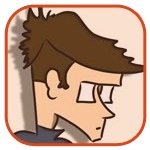 Posted by Kris Madden Categories: Movies, Reviews
R2D2 Translator assists in commanding your astromech droid in its native tongue. Unfortunately, the online application cannot translate your R2's language into English. For that, Comix 411 recommends purchasing a protocol droid, well versed in the "doots" and "beeps" of astro-droids. C-3PO's and TC-14's are excellent droids for language translation, with their encyclopedic knowledge of more than six million galactic languages. However, if you are without a protocol droid, this translator helps direct your R2-unit on the cheap.
Read on for helpful phrases and info on setting up a custom R2 ring-tone for your cell phone.
Click to continue reading Learn to Speak R2D2!
Gather 'round, internet pals. There's a lot of great stuff all over the internets this week and not all of it has to do with Comic Con International. For example, there's George Orwell, Philip K. Dick, Joe Murray and Wally Wood, Doug Mahnke and a whole lot more out there. Let's roll some of it out:
DOUG MAHNKE: You might know Doug Mahnke as the original artist on The Mask with writer John Arcudi. Maybe you know him from Major Bummer or Stormwatch, or even the new Green Lantern series with Geoff Johns. But Tom Richmond knows Doug as one of the inventors of live airbrushed caricatures, and he tells all over at The Mad Blog.
RED ROBIN: Todd Klein is not only a great letterer and logo designer, he's also a blogger. Over at his blog, Klein Letters, he breaks down the step-by-step process he used to design the logo for DC's new Red Robin comic book.
WALT DISNEY: With Disney's new The Princess And The Frog animated film due later this year, expect all kinds of blogposts about the Disney empire. Here's a good one: Over at Bookforum, writer Hannah Frank revels in the ubiquity of the Disney brand by looking at five Walt-themed books that are not the usual "Disney is God" hagiography. One of the books even has Walt's HUAC testimony where he outs one of his employees as a communist. Fascinating!
(h/t Galleycat)
Click to continue reading WEEKEND READING: SpongeBob, Wally Wood, Philip K. Dick, Star Wars and Harry Potter!

How can it be anything other than a great week when the internets are packed with Malin Akerman swimsuit pictures, an appreciation of classic Superman artist Wayne Boring, a look at best and worst futuristic cop cars, British comics legend Leo Baxendale talking about himself and Bash Street, and Shaolin Robots? Well, it just doesn't get any better. Read and click your weekend away!
WATCHMEN'S MALIN AKERMAN: The boys (and girls) over at Short List know exactly what fanboys want. They've put up a five-click gallery of Malin Akerman (you might know her as Silk Spectre from Watchmen) in the latest swimwear. She looks like she eats right, gets her precious eight hours of sleep, and exercises. It's the next best thing to Watchmen 2.
Click to continue reading WEEKEND READING: WATCHMEN'S MALIN AKERMAN, WAYNE BORING, WOLVERINE, and MEGAN FOX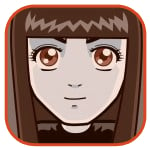 Posted by Sheila Franklin Categories: Movies, Storage, Toys, USB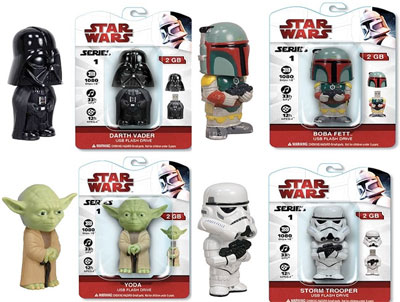 Watch out, mimobots. Funko has their own 2GB flash drives based on the Star Wars characters Darth Vader, Yoda, Stormtrooper and Boba Fett. Decapitate your fave to get to the connector. While mimico's designs are limited edition art, come in differing storage amounts and pre-loaded with content, Funkos have a little more detail and look more like the originals. The quartet will be available this October for $24.99 each.
Read More

| Entertainment Earth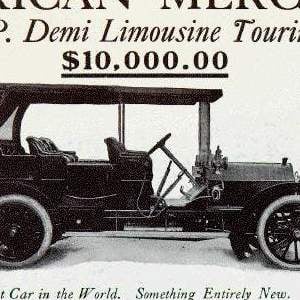 Posted by Drea Avellan Categories: Bungie, Casual, E3, Electronic Arts, First Person Shooters, Microsoft, Nintendo DS, PlayStation 3, Puzzle, Sony, Square Enix
E3 2009 was a complete overload of news, games and people. But even in the mists of information overload, there were those group of selected games that stood out and kept everyone talking. Regardless if it was a trailer, teaser or an actually playable demo on the show floor, here are some of the game that were so good—they made you want to smack your mother.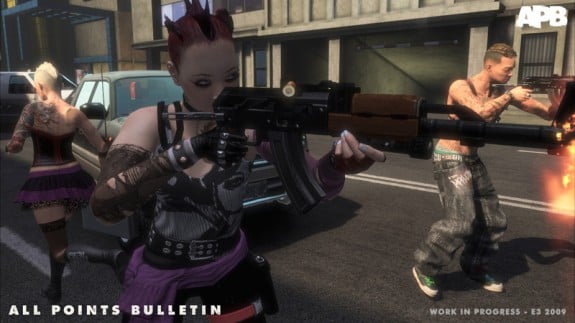 APB
All Points Bulletin (APB) is real time worlds new third-person action game for the PC. Equipped with amazing customization and online play make this game stand out from any other PC game announced.
Splinter Cell: Conviction
Sam Fisher makes a comeback with less emo hair and more kick-ass action. The game is looking amazing and after the only wait, I am extremely excited to play this game.
Click to continue reading E3 2009: Top 10 best games of E3 2009
© Gear Live Inc. – User-posted content, unless source is quoted, is licensed under a Creative Commons Public Domain License. Gear Live graphics, logos, designs, page headers, button icons, videos, articles, blogs, forums, scripts and other service names are the trademarks of Gear Live Inc.