Gather 'round, internet pals. There's a lot of great stuff all over the internets this week and not all of it has to do with Comic Con International. For example, there's George Orwell, Philip K. Dick, Joe Murray and Wally Wood, Doug Mahnke and a whole lot more out there. Let's roll some of it out:
DOUG MAHNKE: You might know Doug Mahnke as the original artist on The Mask with writer John Arcudi. Maybe you know him from Major Bummer or Stormwatch, or even the new Green Lantern series with Geoff Johns. But Tom Richmond knows Doug as one of the inventors of live airbrushed caricatures, and he tells all over at The Mad Blog.
RED ROBIN: Todd Klein is not only a great letterer and logo designer, he's also a blogger. Over at his blog, Klein Letters, he breaks down the step-by-step process he used to design the logo for DC's new Red Robin comic book.
WALT DISNEY: With Disney's new The Princess And The Frog animated film due later this year, expect all kinds of blogposts about the Disney empire. Here's a good one: Over at Bookforum, writer Hannah Frank revels in the ubiquity of the Disney brand by looking at five Walt-themed books that are not the usual "Disney is God" hagiography. One of the books even has Walt's HUAC testimony where he outs one of his employees as a communist. Fascinating!
(h/t Galleycat)

How can it be anything other than a great week when the internets are packed with Malin Akerman swimsuit pictures, an appreciation of classic Superman artist Wayne Boring, a look at best and worst futuristic cop cars, British comics legend Leo Baxendale talking about himself and Bash Street, and Shaolin Robots? Well, it just doesn't get any better. Read and click your weekend away!
WATCHMEN'S MALIN AKERMAN: The boys (and girls) over at Short List know exactly what fanboys want. They've put up a five-click gallery of Malin Akerman (you might know her as Silk Spectre from Watchmen) in the latest swimwear. She looks like she eats right, gets her precious eight hours of sleep, and exercises. It's the next best thing to Watchmen 2.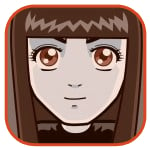 Posted by Sheila Franklin Categories: Movies, Storage, Toys, USB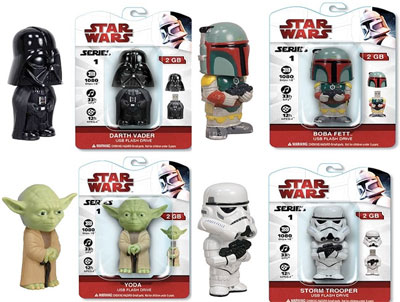 Watch out, mimobots. Funko has their own 2GB flash drives based on the Star Wars characters Darth Vader, Yoda, Stormtrooper and Boba Fett. Decapitate your fave to get to the connector. While mimico's designs are limited edition art, come in differing storage amounts and pre-loaded with content, Funkos have a little more detail and look more like the originals. The quartet will be available this October for $24.99 each.
Read More

| Entertainment Earth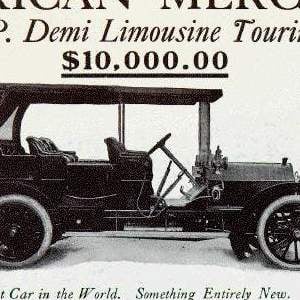 Posted by Drea Avellan Categories: Bungie, Casual, E3, Electronic Arts, First Person Shooters, Microsoft, Nintendo DS, PlayStation 3, Puzzle, Sony, Square Enix
E3 2009 was a complete overload of news, games and people. But even in the mists of information overload, there were those group of selected games that stood out and kept everyone talking. Regardless if it was a trailer, teaser or an actually playable demo on the show floor, here are some of the game that were so good—they made you want to smack your mother.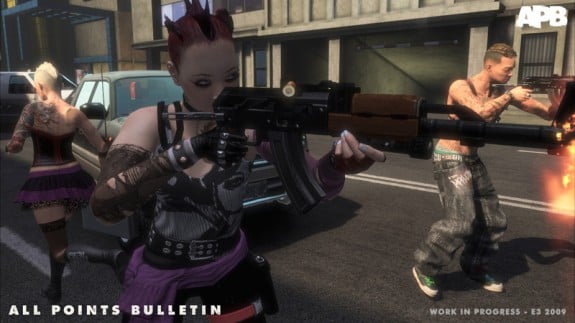 APB
All Points Bulletin (APB) is real time worlds new third-person action game for the PC. Equipped with amazing customization and online play make this game stand out from any other PC game announced.
Splinter Cell: Conviction
Sam Fisher makes a comeback with less emo hair and more kick-ass action. The game is looking amazing and after the only wait, I am extremely excited to play this game.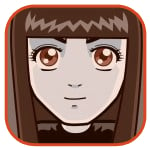 Posted by Sheila Franklin Categories: Movies, Storage, USB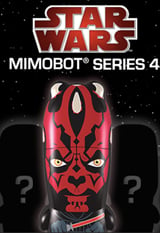 Mimico is celebrating the 10th anniversary of Star Wars: Episode I The Phantom Menace with a new collection of mimobots. The first will be Darth Maul, which will be released June 10, as the 13th Star Wars flash drive. Sign up for a chance to win one that will include extras such as icons, avatars, screensaver, wallpapers and audio clips. No prices have been announced as yet, but mimico's other drives from the Star Wars series generally run from $19.95 for 1GB up to $49.95 for 8GB.
Read More

| mimico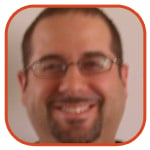 Posted by David Torres Categories: Reviews, Television
In the past few reviews I've posted, I've failed to mention something: LOST ROCKS!!! I know. I know you all know this, but it has to be said every so often. Tonight's episode was great. We had answers to questions, more mysteries, and Star Wars. What more do you want? This week's episode is entitled "Some Like it Hoth". An obvious reference to Star Wars. As this week's episode progressed, I said to myself where is the Star Wars connection? When it was finally revealed, I burst out laughing. I tip my hat to the writers of this week's episode. However, I do have to disagree with Hurley on the Ewoks; they do not suck. Now Jar-Jar Binks? He sucks! Big time! Although the Ewoks were never my all time favorite, I never had the hatred that some people feel for the Ewoks. They were comic relief similar to C-3PO and R2. What does this all have to do with "LOST"? I'll mention that later. The episode "Some Like it Hoth" was an episode that was Miles centric and it revealed more about his past. Lets begin.
Spoilers….......................

The magazine Starlog came along when fans of sci-fi movies and TV shows were split into two camps: those still trying to figure out whether or not Stanley Kubrick's 2001: A Space Odyssey was actually any good, and Star Trek fans still waiting for Paramount to revive what was not yet "the franchise." Star Wars was just about to hit and bust open the genre's wallet.
If you've been living on Io for the past few days, you might not have heard that the print version of Starlog is no more. Like so many other magazines, it has ceased to be and is moving to the internets, temporarily they say, though permanently is more like it. It's a tough climate for print, though I hear trees have never been happier.
I have long-standing connections to the Starlog Universe and I'll miss it mightily. Editor Dave McDonnell and I have been acquainted with one another since college –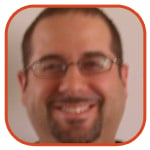 Posted by David Torres Categories: Editorials, Movies
I wasn't expecting "Iron Man" to get a Best Picture nomination from the Golden Globes, but I thought maybe "Dark Knight" would get one. Sadly, the Hollywood Foreign Press Association did not give a Best Picture nomination to either "Iron Man" or "Dark Knight". We don't normally see films outside of the Hollywood drama category get a nomination for Best Picture. The original "Star Wars" got a nomination for Best Picture from the Golden Globes and the Oscars. It lost the Oscar to "Annie Hall" that year in case you were wondering. Which is shocking in itself because it's a comedy and comedies don't normally win Oscars.
Read More

| Golden Globes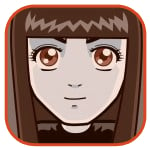 Posted by Sheila Franklin Categories: Internet, Movies, Toys, Video Games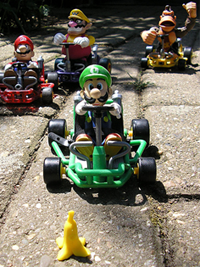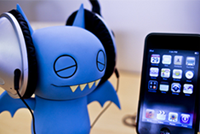 We had to share this collection of images that show you what we have long suspected, that after we go out for the evening or to bed, our toys really do come out and play. The images include Lego figures, evil Muppets, Happy Tree Friends, Star Wars action figures, Wall-E, and Mario and his buddies. We wonder if the collection's creators were into "Robot Chicken" or simply caught them in the act.
Read More

| Web Urbanist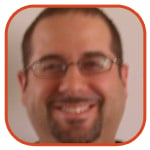 Posted by David Torres Categories: Editorial, Features, Toys, Kids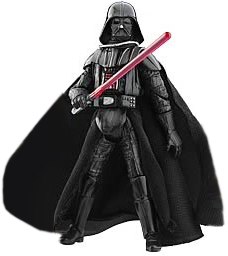 I was nine years old and I was a huge Star Wars fan. I was looking forward to Christmas like every kid and I hoped to get a ton of Star Wars stuff.
Christmas morning finally came and back then I would try to sneak out of bed at four or five in the morning so I could start playing. Sometimes I would get caught and I was told to go back to bed, but I always came out later after the coast was clear.
That Christmas I woke up early and quickly ran to the living room to start opening my presents. Every gift I opened was a toy. I don't remember all of the stuff I got, but as I said it was all toys!
I went searching to the back of the tree to see if there was anything I missed and I found a present in the shape of a rectangle. This meant it was shirt box – clothes! Ugh. I tossed it back and buried it under some of my sibling's presents.
Click to continue reading Holiday Gift Guide Flashback: A Dark Lord Christmas
© Gear Live Inc. – User-posted content, unless source is quoted, is licensed under a Creative Commons Public Domain License. Gear Live graphics, logos, designs, page headers, button icons, videos, articles, blogs, forums, scripts and other service names are the trademarks of Gear Live Inc.