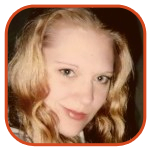 Posted by K.C. Morgan Categories: 20th Century Fox, Columbia Pictures, Disney, Lucasfilm Ltd., MGM, Paramount, Touchstone, Warner Bros, Action, Adaptation, Adventure, Animation, Classics, Drama, Horror, Musicals, Noir, Period, Political, Romance, Comedy, Thrillers, Lists,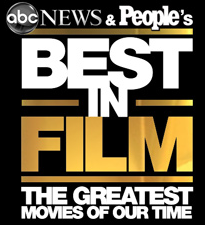 Which movie character was the greatest in cinema? Which kiss continues to sizzle on screen, even 70 years later? ABC and People gave film buffs the opportunity to choose their favorites in 15 different categories, and some of the answers may surprise you. Did your favorite film make the Best in Film list?
More than 500,000 votes were tallied to determine the best comedy film, most romantic couple and many other categories. Keep reading to see the full results, and find out which epic film made the list three times!
Click to continue reading ABC Viewers Rate the Greatest Films
Read More

| ABC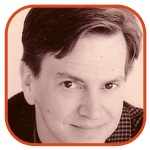 Posted by Tom Mason Categories: Editorials, Movies, Television, DC Comics,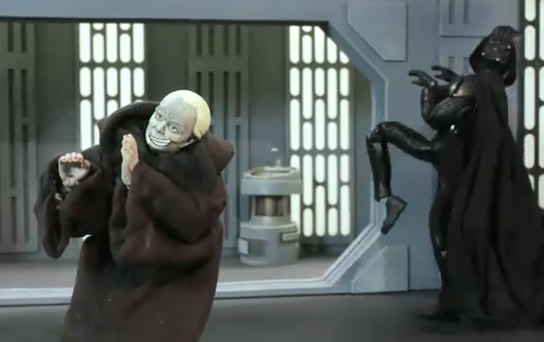 In the pantheon of Star Wars material, my favorite movie is The Empire Strikes Back. My next favorites? The Robot Chicken specials.
So I was thrilled to read that over the weekend the writers on Robot Chicken: Star Wars Episode III just won an Annie Award for Writing In A Television Production.
The credited writers are Matthew Beans, Zeb Wells, Hugh Sterbakov, Matthew Senreich, Breckin Meyer, Seth Green, Mike Fasolo, Douglas Goldstein, Tom Root, Dan Milano, Kevin Shinick & Hugh Davidson along with one other guy: DC Comics' Chief Creative Officer Geoff Johns.
Congratulation to all the winners!
The Brewmasters at Cartoon Brew have all the details on all the winners. Be sure the read through the comments while you're there!
[Artwork: Robot Chicken Star Wars Episode III]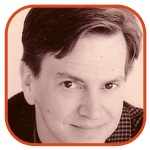 Posted by Tom Mason Categories: Editorials, Movies,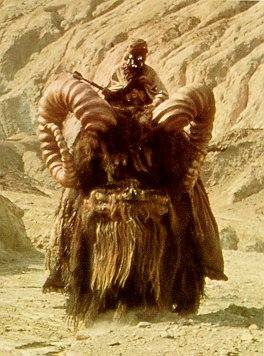 If you follow the news and keep track of current events, you already know that Tunisia is in a state of emergency. The president has fled the country and there's chaos galore.
But the nerd in me has questions: Is Mos Eisley safe? Can I still hire a mercenary pilot at the Cantina? Will I be able to get my power converters at Tosche Station? Is Obi Wan's house still standing?
What's that you say? What am I talking about?
As any Star Wars fan knows, Mos Eisley, Anchorhead, Uncle Owen's farm and more are all places of interest in the first (or is it the fourth?) Star Wars movie, A New Hope.
And they were all shot on location in Tunisia which creator-director George Lucas called "the ideal country for filming: beautiful countryside, unique architecture and a very high level of technical sophistication."
So I have to ask. Is Tatooine safe?
My cable to the U.S. Embassy there has gone unanswered.
[Artwork: Bantha, making tracks in Tunisia]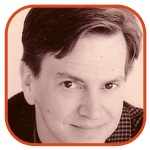 Posted by Tom Mason Categories: Editorials, Movies, Television, DC Comics, Image Comics, Marvel Comics,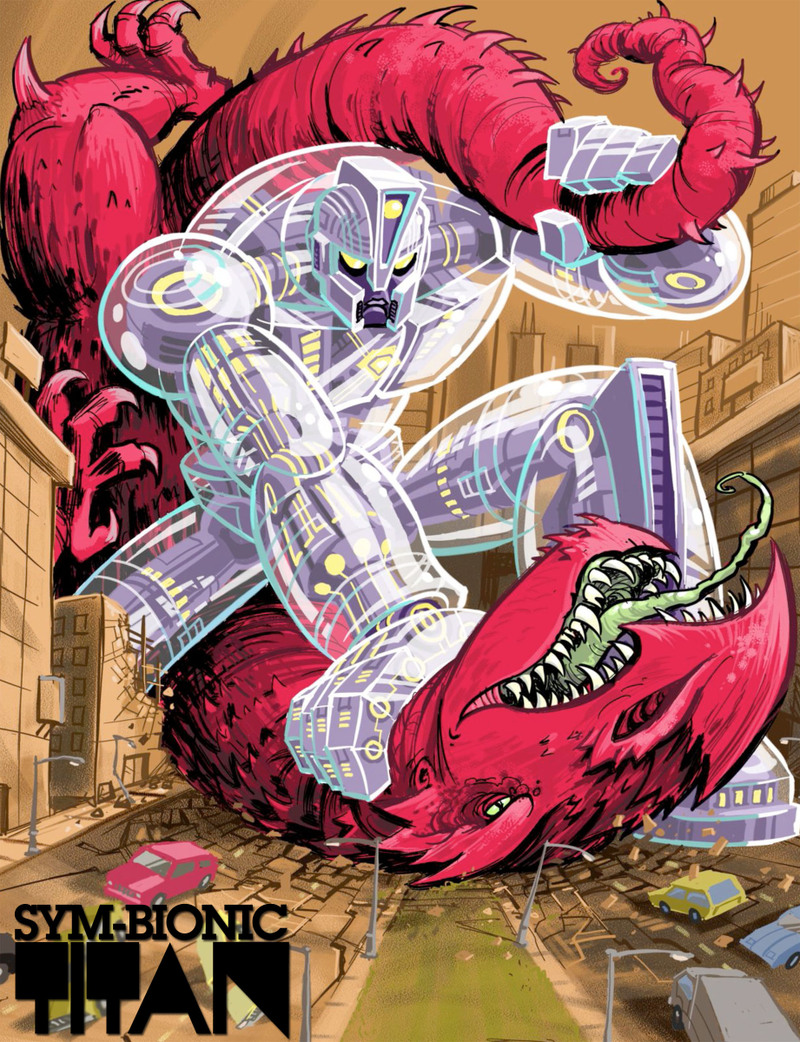 ASIFA-Hollywood announced their nominations for the 38th Annual Annie Awards this past week.
The essential animation blog, Cartoon Brew, has a complete list of the nominations.
If you like controversy, be sure to read the comments, too!
A couple of people with comic book connections popped up on the list of nominees.
Stephen DeStefano, artist on Lucky In Love from Fantagraphics, is up for Character Design in a Television Production for his work on the Cartoon Network series Sym-Bionic Titan.

Phil Hester and Andy Kuhn's Image Comic Firebreather, the Cartoon Network original movie that aired at the end of November, got itself two nominations. In the category Production Design in a Television Production, Barry Jackson is one of the nominees. In the category Directing in a Television Production, director Peter Chung was nominated as well.
Click to continue reading Annie Awards: 2010 Nominations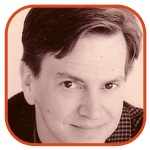 Posted by Tom Mason Categories: Conventions, Image Comics, Independent, Marvel Comics,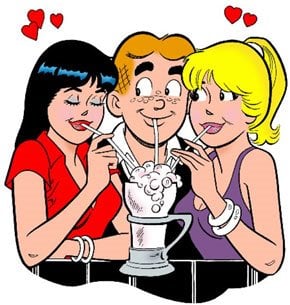 If you took the time to read through the nearly 250,000 documents released this week via Wikileaks, you'd find a comic book connection in several of them. We at Comix 411 have nothing but free time and did the heavy lifting for you. Here are the comic book-related highlights from the document dump:

When visiting with US President Barack Obama, the CIA codename for Canadian Prime Minister Stephen Harper is "Bucky."

Interrogators at Guantanamo routinely asked prisoners to choose: Betty or Veronica?
Supreme Leader of North Korea Kim Jong Il sometimes dresses up as Wildcat before he tours a factory. In other news, North Korea still has factories.
Click to continue reading Wikileaks: Comic Book Secrets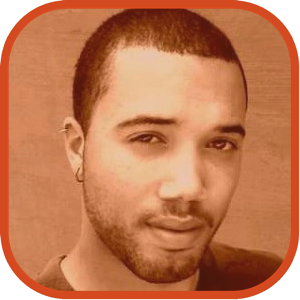 Posted by John Kilhefner Categories: Casual, Microsoft, PlayStation 3, Xbox 360,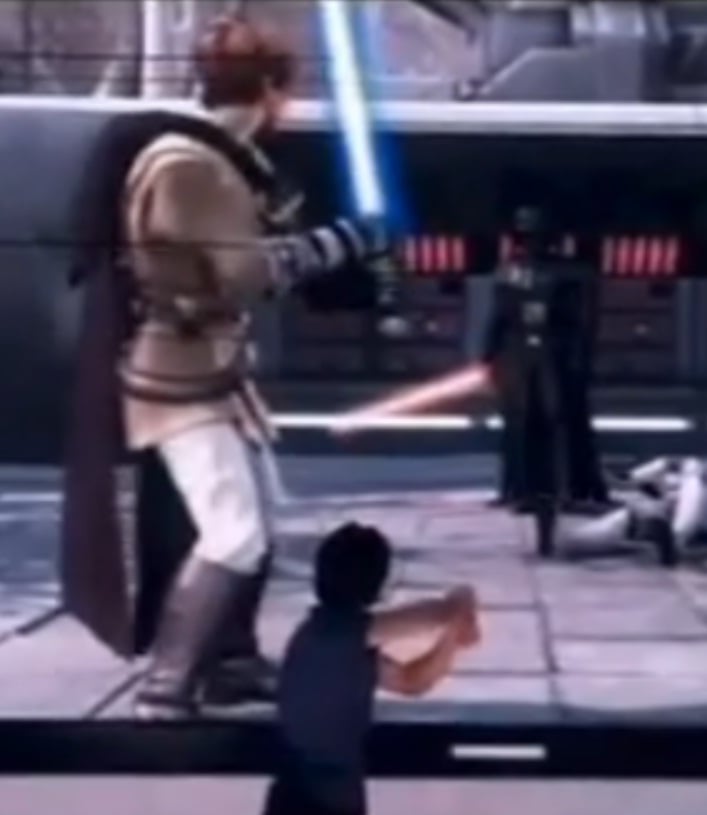 One of the software engineers for Sony's PlayStation Move, Anton Mikhailov, soke with EuroGamer on the topic of Kinect's upcoming Star Wars game. "There's no way Kinect can do a good light saber game. Just never," said Mikhailov.
Mikhailov then went on to brag about how a Move-compatible Star Wars game would be "damn better than Kinect's," even though no such game for Move has been announced.
"Technologically it's 100 per cent feasible," continued Mikhailov on the subject of a Move Star Wars game. "We can overlay objects over the controller in AR. You've seen that in Start the Party, and swords are a really popular one. The fidelity is certainly there to do all sorts of Star Wars kid-style action. You can very well do the light saber."
As if comparing a game in development to a theoretical game wasn't bold enough, Mikhailov then questioned the integrity of the Kinect Star Wars demo: "I've seen the demo but it's so scripted, and wasn't it like, faked?"
Kinect's outspoken guru Kudo Tsunoda was reportedly last seen lobbying Nintendo for the right to make the Move-Kinect rivalry "on like Donkey Kong".
Read More

| Eurogamer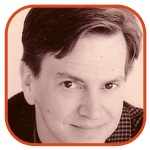 Posted by Tom Mason Categories: Editorials, Dark Horse Comics,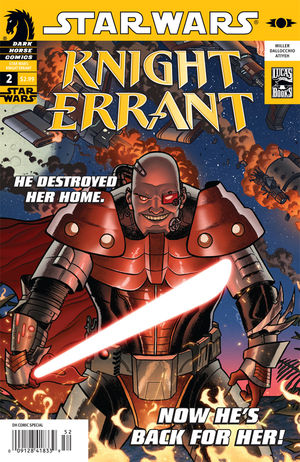 Do you want to work where it rains a lot? That would be Milwaukie, Oregon in the Pacific Northwest, home to Dark Horse Comics, publishers of various Star Wars and Hellboy titles, and hundreds of others. (I recommend John Jackson Miller's Star Wars: Knight Errant, issue #2 is on sale now.)

They're looking for a couple of people, and one or both of them could be you.

First up is a Marketing Coordinator for their Digital Store. You'll be managing their promo work for their digital comics, y'know, the future, and working closely with Marketing and Sales to make it all happen.
This includes writing copy, managing promotions and discounts, and developing the all-important blogging and social networking posts that make everyone seem like one big happy family. (Hint: Look at how Chris Ryall at IDW does it.)

You gotta be familiar will all the usual buzzwords like Google Analytics, SEO, A/B Testing, and so on. But it's a job with a future.
Click to continue reading Comic Book Jobs: Dark Horse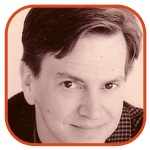 Posted by Tom Mason Categories: Editorials, Reviews, Dark Horse Comics,
John Jackson Miller is a friend of the blog. I've known him since he used to work for Krause Publications and edited Comics Retailer magazine for them. He knows more about comic book circulation figures than any person alive, and can tell you how many copies Jughead sold relative to Batman in any month back in 1965.
He's also a Star Wars junkie, and he's written a lot of licensed comic books and novels that prove that. Now he's got a new comic book series, Star Wars: Knight Errant, and the first issue is out from Dark Horse right now. At his Star Wars blog, JJM describes the series as "breaking new ground…with stories set a generation before the Darth Bane novels -- a time when Jedi are few and Sith Lords are many." The series will also introduce a new female Jedi, 18-year-old Kerra Holt.
Miller, who also wrote the Knights of the Old Republic series, said at the Star Wars official website, "Knight Errant asks what it means to be a Jedi outside the Republic, in a time and place where no other hope exists."
Artwork for the new series is by Federico Dallocchio.
Click to continue reading Star Wars: Knight Errant #1
Read More

| John Jackson Miller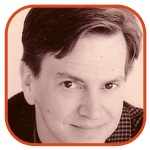 Posted by Tom Mason Categories: Conventions, Editorials, Interviews, Reviews, DC Comics, Independent, Marvel Comics,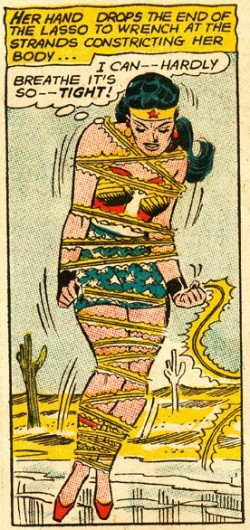 Doesn't everyone who's not there wish they were at the New York Comic Con this weekend? Or is it just me?
Big announcements all across the board. Marvel and DC are cutting prices which won't boost sales enough for the Big Two to make the same amount of money. But it's good news for non-Big Two publishers who can try to tap into the money customers are saving and steer it their way. I'm looking at you Boom!, Dynamite, Moonstone and IDW.
DC's also cutting the story count down to 20 pages. Since there aren't that many paid ads anymore, anyone want to wager on when the $2.99 printed comics go from 32 pages down to 24 to further reduce costs?
And in the wake of his supervisor stepping down, Bob Wayne's been given a promotion and stays in New York. Well played.
At Project Child Murdering Robot, Ricky Sprague has some thoughts about the new Wonder Woman TV series in development by David E. Kelley (Ally McBeal; Boston Legal). His advice: "Please don't shy away from her glorious bondage past."
Toasting Toth: Who doesn't love Alex Toth? John Kricfalusi posts panels from a really nice story and breaks down his love for it.
Toth II: Daniel Best at 20th Century Danny Boy has some great information of Alex Toth and the artist's time in Australia. Bonus: lots of Toth artwork.
Click to continue reading Weekend Reading: Wonder Woman, Alex Toth, NYCC and Star Wars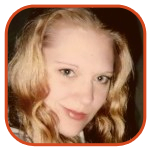 Posted by K.C. Morgan Categories: 20th Century Fox, Lucasfilm Ltd., Action, Adaptation, Adventure, Science Fiction, Sequels, Technology, Upcoming Releases,
George Lucas is re-releasing all Star Wars films, starting with Episode I: The Phantom Menace, in 3D.
It's still a galaxy far, far away … but now, it'll be coming right for you. Industrial Light & Magic is doing the work on all the films, which will be distributed by 20th Century Fox as usual.
"Haven't been a big fan of 3D," Lucas admitted. "But [Avatar] definitely improves … 3D."
Click to continue reading All Six Star Wars Films to Get 3D Treatment
Read More

| LA Times

© Gear Live Inc. – User-posted content, unless source is quoted, is licensed under a Creative Commons Public Domain License. Gear Live graphics, logos, designs, page headers, button icons, videos, articles, blogs, forums, scripts and other service names are the trademarks of Gear Live Inc.