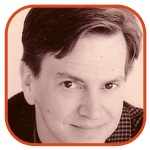 Posted by Tom Mason Categories: Editorials, Movies, DC Comics
Is this a superhero-free weekend at the movies? X-Men First Class was last week, next week is Green Lantern. Are we mask-free for a few days?
No, because the powers in Hollywood have decided there can be no nerd gap in the relatively short summer season and have given us Super 8.
Go see it right now, and then come back and click some links:
Superman: If you're at all interested in the new DC reboot coming up, legal eagle Jeff Trexler at Comics Beat has a fascinating post about the wrangling that's gone on between the Superman creators and DC's corporate parent over the years and how it's affected publishing decisions.
Superman II: And Daniel Best at 20th Century Danny Boy unearths a great selection of early correspondence between various DC Comics people and Jerry Siegel. It's great reading.
Superman III: Comedy writer Ken Levine (M*A*S*H; Almost Perfect; Volunteers) weighs in on the new Superman.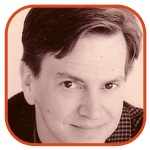 Posted by Tom Mason Categories: Editorials, Movies, Dark Horse Comics
Lucas Licensing, that tiny little division of the massive Star Wars empire, is looking for a new Emperor, I mean, Senior Editor.
You'll be "responsible for all aspects of development, editing and approvals for the adult fiction and comics program." Sound great yet?
There's more, of course, by why bother reading when you could be dropping your resume over there Right. This. Second.
Here's some more in case you're not convinced yet: "Creatively develop new storylines for Star Wars fiction/comics to maintain and grow our readership."
Or how about this: "Work with publishers and Publishing team to identify appropriate writers and/or illustrators for each project."
You'll need some education, of course, and at least "5-7 years of publishing experience and 3-5 years as an editor" but that is nothing compared to your nerd cred: "Solid knowledge and demonstrated interest in Lucasfilm brands" and "solid knowledge of SW fiction (expanded universe)."
Good luck, job seekers!
[Artwork: Knight Errant: Aflame, a new trade paperback from Dark Horse, coming in August and © Lucasfilm]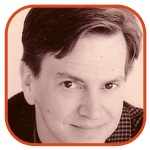 Posted by Tom Mason Categories: DVD, Editorials, Marvel Comics
Everyone who's anyone in the indie comics scene is currently at MoCCA Fest 2011 in New York. But me? I'm just linking to stuff.
Write: Comic book retailer and blogger Mike Sterling is part of a group that runs Fake AP Stylebook. They've got a book out, Write More Good, and for those of us who love to laugh, it's a must-have. Back away from the DC and Marvel relaunches and put your money to a better use. Here's a taste from the book: "While it's tempting to call them baristi because of the Italian roots, the plural of barista is journalism majors."
It even got a nice review in The New Yorker. "Write More Good, like the account from which it grew, is a tongue-in-cheek takedown of an industry already on shaky ground."
Maberry: Marvel Comics writer Jonathan Maberry is also a novelist. SF Signal breaks down his latest Joe Ledger novel and gives it thumbs up. "Great conspiracy thinking with large events; misdirection; interesting, complex criminals who don't like each other; a great dog and destruction of one of Maberry's favorite writing places!"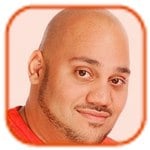 Posted by Andru Edwards Categories: HDTV, Home Entertainment, Movies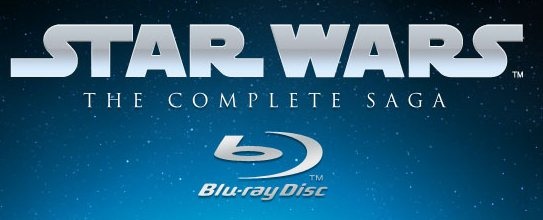 We know a ton of Star Wars fans have been waiting for confirmation of when the series would be available for purchase on Blu-ray, and we finally have a date that's set in stone. You'll be able to pick up Star Wars: The Complete Saga, Star Wars: Original Trilogy, and Star Wars: Prequel Trilogy on September 16, 2011. In an interesting move, this is a Friday. Movie releases tend to fall on Tuesdays, but we're guessing that there are people hardcore enough to camp out for this thing and take time off work to tear through it, so having the weekend to do so is an added bonus.
You can pre-order the Star Wars Blu-ray set from Amazon at a significant discount:
May the Force be with you.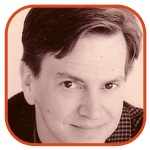 Posted by Tom Mason Categories: Editorials, Movies, Television, DC Comics
In the pantheon of Star Wars material, my favorite movie is The Empire Strikes Back. My next favorites? The Robot Chicken specials.
So I was thrilled to read that over the weekend the writers on Robot Chicken: Star Wars Episode III just won an Annie Award for Writing In A Television Production.
The credited writers are Matthew Beans, Zeb Wells, Hugh Sterbakov, Matthew Senreich, Breckin Meyer, Seth Green, Mike Fasolo, Douglas Goldstein, Tom Root, Dan Milano, Kevin Shinick & Hugh Davidson along with one other guy: DC Comics' Chief Creative Officer Geoff Johns.
Congratulation to all the winners!
The Brewmasters at Cartoon Brew have all the details on all the winners. Be sure the read through the comments while you're there!
[Artwork: Robot Chicken Star Wars Episode III]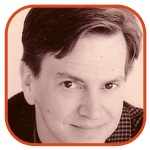 Posted by Tom Mason Categories: Editorials, Movies
If you follow the news and keep track of current events, you already know that Tunisia is in a state of emergency. The president has fled the country and there's chaos galore.
But the nerd in me has questions: Is Mos Eisley safe? Can I still hire a mercenary pilot at the Cantina? Will I be able to get my power converters at Tosche Station? Is Obi Wan's house still standing?
What's that you say? What am I talking about?
As any Star Wars fan knows, Mos Eisley, Anchorhead, Uncle Owen's farm and more are all places of interest in the first (or is it the fourth?) Star Wars movie, A New Hope.
And they were all shot on location in Tunisia which creator-director George Lucas called "the ideal country for filming: beautiful countryside, unique architecture and a very high level of technical sophistication."
So I have to ask. Is Tatooine safe?
My cable to the U.S. Embassy there has gone unanswered.
[Artwork: Bantha, making tracks in Tunisia]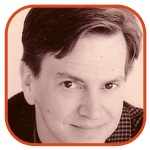 Posted by Tom Mason Categories: Editorials, Movies, Television, DC Comics, Image Comics, Marvel Comics
ASIFA-Hollywood announced their nominations for the 38th Annual Annie Awards this past week.
The essential animation blog, Cartoon Brew, has a complete list of the nominations.
If you like controversy, be sure to read the comments, too!
A couple of people with comic book connections popped up on the list of nominees.
Stephen DeStefano, artist on Lucky In Love from Fantagraphics, is up for Character Design in a Television Production for his work on the Cartoon Network series Sym-Bionic Titan.

Phil Hester and Andy Kuhn's Image Comic Firebreather, the Cartoon Network original movie that aired at the end of November, got itself two nominations. In the category Production Design in a Television Production, Barry Jackson is one of the nominees. In the category Directing in a Television Production, director Peter Chung was nominated as well.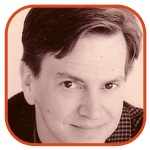 Posted by Tom Mason Categories: Conventions, Image Comics, Independent, Marvel Comics
If you took the time to read through the nearly 250,000 documents released this week via Wikileaks, you'd find a comic book connection in several of them. We at Comix 411 have nothing but free time and did the heavy lifting for you. Here are the comic book-related highlights from the document dump:

When visiting with US President Barack Obama, the CIA codename for Canadian Prime Minister Stephen Harper is "Bucky."

Interrogators at Guantanamo routinely asked prisoners to choose: Betty or Veronica?
Supreme Leader of North Korea Kim Jong Il sometimes dresses up as Wildcat before he tours a factory. In other news, North Korea still has factories.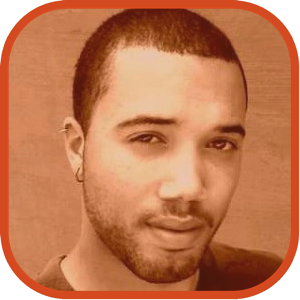 Posted by John Kilhefner Categories: Casual, Microsoft, PlayStation 3, Xbox 360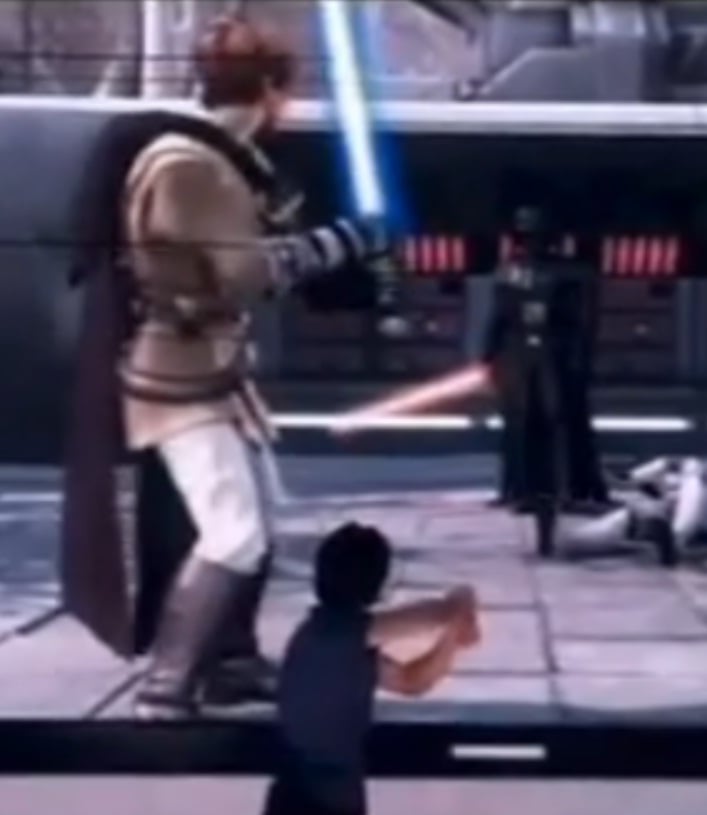 One of the software engineers for Sony's PlayStation Move, Anton Mikhailov, soke with EuroGamer on the topic of Kinect's upcoming Star Wars game. "There's no way Kinect can do a good light saber game. Just never," said Mikhailov.
Mikhailov then went on to brag about how a Move-compatible Star Wars game would be "damn better than Kinect's," even though no such game for Move has been announced.
"Technologically it's 100 per cent feasible," continued Mikhailov on the subject of a Move Star Wars game. "We can overlay objects over the controller in AR. You've seen that in Start the Party, and swords are a really popular one. The fidelity is certainly there to do all sorts of Star Wars kid-style action. You can very well do the light saber."
As if comparing a game in development to a theoretical game wasn't bold enough, Mikhailov then questioned the integrity of the Kinect Star Wars demo: "I've seen the demo but it's so scripted, and wasn't it like, faked?"
Kinect's outspoken guru Kudo Tsunoda was reportedly last seen lobbying Nintendo for the right to make the Move-Kinect rivalry "on like Donkey Kong".
Read More

| Eurogamer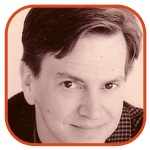 Posted by Tom Mason Categories: Editorials, Dark Horse Comics
Do you want to work where it rains a lot? That would be Milwaukie, Oregon in the Pacific Northwest, home to Dark Horse Comics, publishers of various Star Wars and Hellboy titles, and hundreds of others. (I recommend John Jackson Miller's Star Wars: Knight Errant, issue #2 is on sale now.)

They're looking for a couple of people, and one or both of them could be you.

First up is a Marketing Coordinator for their Digital Store. You'll be managing their promo work for their digital comics, y'know, the future, and working closely with Marketing and Sales to make it all happen.
This includes writing copy, managing promotions and discounts, and developing the all-important blogging and social networking posts that make everyone seem like one big happy family. (Hint: Look at how Chris Ryall at IDW does it.)

You gotta be familiar will all the usual buzzwords like Google Analytics, SEO, A/B Testing, and so on. But it's a job with a future.
© Gear Live Inc. – User-posted content, unless source is quoted, is licensed under a Creative Commons Public Domain License. Gear Live graphics, logos, designs, page headers, button icons, videos, articles, blogs, forums, scripts and other service names are the trademarks of Gear Live Inc.