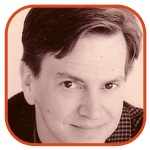 Posted by Tom Mason Categories: Editorials, Interviews, Movies, Reviews, Television
It's not just the weekend, it's a long holiday weekend into a whole new year. Have a happy one with a few links to read.
Beau Smith writes a wonderful tribute to his friend and frequent collaborator, Eduardo Barreto.
If you're tracking the future of digital comics, Appy Entertainment's Paul O'Connor has an interview with the guy behind Operation Ajax, Daniel Burwen.
The writer Lance Mannion goes to see Tintin. There have been lots of reviews over the internets already, but I'm partial to this one. "In fact, The Adventures of Tintin [is] as good an Indiana Jones movie as Indiana Jones and The Last Crusade. In parts, it's as thrilling and new as Raiders of the Lost Ark. Throughout, it's much better than Kingdom of the Crystal Skull and a reminder that as great as the young Harrison Ford was what made the movies was the spirit of adventure that infused them, and that spirit was a boy's (and girl's) spirit."
Click to continue reading Weekend Reading: Ajax, Tintin, Chaykin & Barreto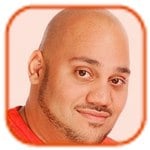 Posted by Andru Edwards Categories: Design, Features, Movies, Techies, Under $500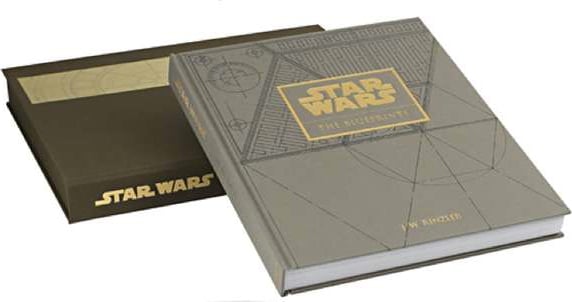 We know how many of you are Star Wars geeks, so we had to get some love for you in our 2011 Holiday Gift Guide. As you know, there are enough Star Wars books out there--enough to line the walls of the Jedi Academy. But these...these are a collection by J.W. Rinzler, executive editor at LucasFilm, where he's brought together amazing content from all six films. Yes, that includes original sketches of the Death Star. This is enough to make any fan tingle with glee. The set normally sells for $500, but you can get it on Amazon for $450, a 10% discount.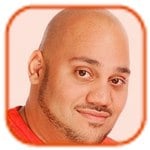 Posted by Andru Edwards Categories: Accessories, Household, Techies, Under $100, Under $25, Under $250, Under $50, Under $500
How's this for a unique 2011 Holiday Gift Guide entry? They're lightsabers, they're chopsticks, and they'll change the way you experience your favorite Asian foods. Grab these Japanese imports from ThinkGeek and deftly maneuver your food with the power of the Force. We're not sure if you know this, but Yoda has been known to carve his Thanksgiving turkey using his lightsaber.
Go forth, brave Jedi warriors, and use your chop sabers to mix just a little extra wasabi into your soy sauce. You can handle it. It is a known fact that eating sushi with chop sabers vastly strengthens your ability to ingest horseradish products. (By the way, did you know that researchers are trying to make a smoke alarm for the deaf using wasabi vapors? We're debating whether it would be more annoying to wake up to the sound of a fire alarm or the punch in the nose that only wasabi brings. What do you think?) Either way, wield your weapons and ready the way for a truly epic eating experience. You can get a pair of Chop Sabers for $9.99 (a 23% discount!)
Read More

| Chop Sabers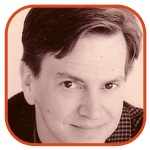 Posted by Tom Mason Categories: Editorials, Television
Do you want to be on TV and have all your nerdity exposed globally?
Of course you do, because it pays big money and we've all seen how one reality show leads to starring in yet another.
And your lucky payday is rapidly approaching.
The producers of Mythbusters, Survivor and The Amazing Race are creating a new competition-based show "embracing and celebrating passionate and intellectual guys and girls 21-30 years old."
Y'know, the hot, cool people. Who are also fans of Star Wars, Star Trek, Harry Potter, Lord Of The Rings, and all the other great nerd media icons.
Plus, can you answers these questions with a resounding "Yeah, baby!"
Click to continue reading King Of The Nerds: Can You Be One?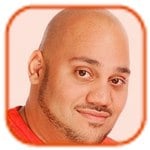 Posted by Andru Edwards Categories: Action, Culture, Hardware, Kinect, LucasArts, Microsoft, Xbox 360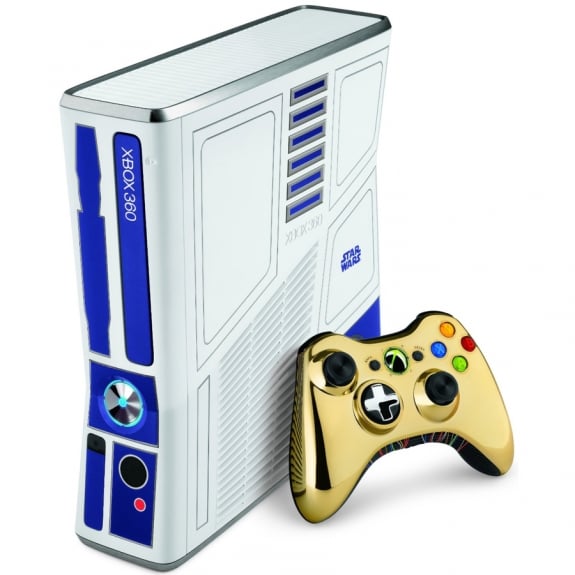 What you see here is an R2-D2 inspired Xbox 360, along with a C-3PO Xbox 360 controller, and you'll find these as part of the Star Wars Kinect bundle that was revealed by Microsoft at Comic-Con. Also included in the bundle is a white Kinect sensor, Star Wars Kinect, and Kinect Adventures. The console also includes a 320 GB hard drive, which is a first for the Xbox 360 line. The console itself has custom R2-D2 sounds rather than the standard Xbox 360 chimes. You can pre-order these now, and they'll be shipping in the fall for $449.
Read More

| Star Wars Kinect Bundle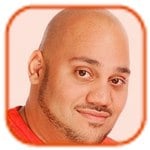 Posted by Andru Edwards Categories: Corporate News, MMORPG, PC, Sony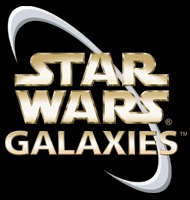 LucasArts and Sony Online Entertainment announced last week that they will shut down Star Wars Galaxies, effective December 15.
"The shutdown of SWG is a very difficult decision, but SOE and LucasArts have mutually agreed that the end of 2011 is the appropriate time to end the game," the companies said in a note on the game's support forum.
The closure affects the MMO and the Trading Card Game. To soften the blow, Sony and LucasArts said the current SWG community will be able to take advantage of a "galaxy-ending in-game event" in December.
"During the last week that SWG is available ... we're going to end with a bang and we want the final chapter of the galaxy to be written in part by the dedicated and passionate SWG community. Details will be announced at a later date," the companies said.
Active SWG subscribers in good standing, meanwhile, will be able to play several SOE massively multiplayer online PC games at the subscriber level at no extra charge. Between October 15 and December 15, those users will have access to Free Realms, Star Wars: Clone Wars Adventures, EverQuest, EverQuest II, and DC Universe Online via the Star Wars Galaxies Web site.
Click to continue reading Star Wars Galaxies to shut down December 15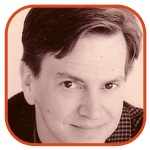 Posted by Tom Mason Categories: Editorials, Movies, DC Comics
Is this a superhero-free weekend at the movies? X-Men First Class was last week, next week is Green Lantern. Are we mask-free for a few days?
No, because the powers in Hollywood have decided there can be no nerd gap in the relatively short summer season and have given us Super 8.
Go see it right now, and then come back and click some links:
Superman: If you're at all interested in the new DC reboot coming up, legal eagle Jeff Trexler at Comics Beat has a fascinating post about the wrangling that's gone on between the Superman creators and DC's corporate parent over the years and how it's affected publishing decisions.
Superman II: And Daniel Best at 20th Century Danny Boy unearths a great selection of early correspondence between various DC Comics people and Jerry Siegel. It's great reading.
Superman III: Comedy writer Ken Levine (M*A*S*H; Almost Perfect; Volunteers) weighs in on the new Superman.
Click to continue reading Weekend Reading: Superman, Archie, Talbot, Niles & Scrooge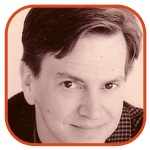 Posted by Tom Mason Categories: Editorials, Movies, Dark Horse Comics
Lucas Licensing, that tiny little division of the massive Star Wars empire, is looking for a new Emperor, I mean, Senior Editor.
You'll be "responsible for all aspects of development, editing and approvals for the adult fiction and comics program." Sound great yet?
There's more, of course, by why bother reading when you could be dropping your resume over there Right. This. Second.
Here's some more in case you're not convinced yet: "Creatively develop new storylines for Star Wars fiction/comics to maintain and grow our readership."
Or how about this: "Work with publishers and Publishing team to identify appropriate writers and/or illustrators for each project."
You'll need some education, of course, and at least "5-7 years of publishing experience and 3-5 years as an editor" but that is nothing compared to your nerd cred: "Solid knowledge and demonstrated interest in Lucasfilm brands" and "solid knowledge of SW fiction (expanded universe)."
Good luck, job seekers!
[Artwork: Knight Errant: Aflame, a new trade paperback from Dark Horse, coming in August and © Lucasfilm]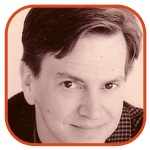 Posted by Tom Mason Categories: DVD, Editorials, Marvel Comics
Everyone who's anyone in the indie comics scene is currently at MoCCA Fest 2011 in New York. But me? I'm just linking to stuff.
Write: Comic book retailer and blogger Mike Sterling is part of a group that runs Fake AP Stylebook. They've got a book out, Write More Good, and for those of us who love to laugh, it's a must-have. Back away from the DC and Marvel relaunches and put your money to a better use. Here's a taste from the book: "While it's tempting to call them baristi because of the Italian roots, the plural of barista is journalism majors."
It even got a nice review in The New Yorker. "Write More Good, like the account from which it grew, is a tongue-in-cheek takedown of an industry already on shaky ground."
Maberry: Marvel Comics writer Jonathan Maberry is also a novelist. SF Signal breaks down his latest Joe Ledger novel and gives it thumbs up. "Great conspiracy thinking with large events; misdirection; interesting, complex criminals who don't like each other; a great dog and destruction of one of Maberry's favorite writing places!"
Click to continue reading Weekend Reading: Maberry, Wes Craven, Tamara Drewe and Dave Dorman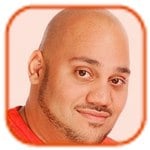 Posted by Andru Edwards Categories: HDTV, Home Entertainment, Movies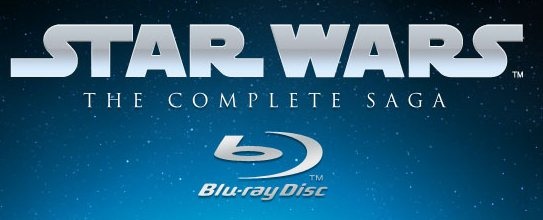 We know a ton of Star Wars fans have been waiting for confirmation of when the series would be available for purchase on Blu-ray, and we finally have a date that's set in stone. You'll be able to pick up Star Wars: The Complete Saga, Star Wars: Original Trilogy, and Star Wars: Prequel Trilogy on September 16, 2011. In an interesting move, this is a Friday. Movie releases tend to fall on Tuesdays, but we're guessing that there are people hardcore enough to camp out for this thing and take time off work to tear through it, so having the weekend to do so is an added bonus.
You can pre-order the Star Wars Blu-ray set from Amazon at a significant discount:
May the Force be with you.
© Gear Live Inc. – User-posted content, unless source is quoted, is licensed under a Creative Commons Public Domain License. Gear Live graphics, logos, designs, page headers, button icons, videos, articles, blogs, forums, scripts and other service names are the trademarks of Gear Live Inc.