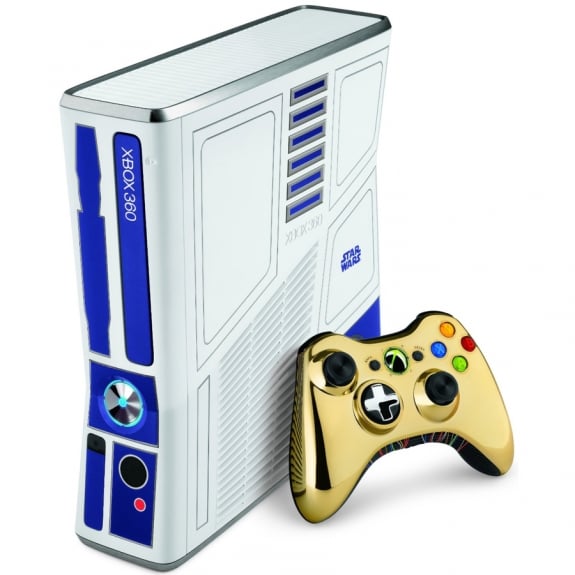 Kinect and Star Wars, a perfect match some might say. George Lucas has teamed up with Microsoft to bring us the wonderful and whimsical Star Wars Xbox 360 Kinect bundle. The bundle includes a custom painted R2D2 themed Xbox 360 with matching Kinect sensor. The Xbox itself also has custom R2D2 sound effects when turning the console on or off or, as well as when ejecting a disc.
That's not all; the bundle also includes a copy of the game Kinect Star Wars and a C3PO-themed controller. On the front of the console it can also be noticed that the standard green LED lights that make up the iconic XBOX 360 face have been replaced with blue LEDs to match the whole R2D2 thing. Finally, the Xbox 360 comes equipped with a massive 360 GB hard drive, the newest and largest drive to date available for the console. All of these wonderful treasures are available for pre-order now, and will be available for purchase on June 1 of this year for $449.00.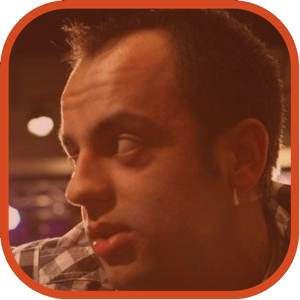 Posted by Andrey Malskiy Categories: Transportation, Videos
It's that time of the year where we can freely get down on junk food, trash talk, and look forward to the commercials just as much as the big game. We're talking about the Super Bowl (oh, and don't forget to enter our Big Game Giveaway!) Each year millions upon millions are dumped on commercials for mere marketing purposes.
Without a doubt, Volkswagen had one of the most successful commercials last year (see video after the jump to jog your memory) and is aiming to repeat its success again this year staying with the Star Wars theme. However, Volkswagen is not the only one fighting for airtime during the big game. Honda, Acura, and Cadillac have aired their Super Bowl commercials early this year and I want to focus your attention on the creativity of the ads.
Manufacturers know that millions will be watching the game on the 5th, and one would think that they would put effort into creating an entertaining commercial. Well one would think, but that's not always the case. Let's take a look at the Cadillac ATS spot, above.
Click to continue reading Acura, Cadillac, Honda, and Volkswagen Super Bowl commercial sneak peeks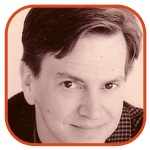 Posted by Tom Mason Categories: Editorials, Interviews, Video Games, DC Comics, Independent, Marvel Comics
Last weekend in January, last weekend before the Super Bowl, which means there's really nothing on TV this weekend. Fortunately, the internets provide:
Neal Adams is gunning for Marvel on behalf of Jack Kirby.
The Comic Book Insider is the new podcast from comic book writer and former DC Comics editor Brian Augustyn.
James Bond vs. Batman: Now there's a team-up I'd really like to see. The HMSS blog looks at how both heroes have had to adapt to changing times.
One of my favorite movie blogs, Flick Attack, looks at an old film written by veteran DC writer Arnold Drake (Deadman; The Doom Patrol): The Flesh Eaters.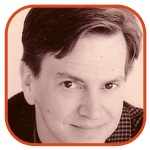 Posted by Tom Mason Categories: Editorials, Movies
Everyone enjoying the new year so far? So's the internet, so let's see how:
Tom Spurgeon at The Comics Reporter wrapped up two weeks of holiday interviews with a pile of interesting creators. Even if you're not specifically into their individual works, you should read them all. It's a fascinating look at lots of creative people in the biz. I especially enjoyed the chats with Kim Thompson, Art Spiegelman, and Todd DePastino on Bill Mauldin.
Is there a worse piece of entertainment than the Star Wars Holiday Special? What about its book tie-in?
If you've been interested in the Gary Friedrich/Marvel/Ghost Rider lawsuit, Daniel Best at 20th Century Danny Boy has the judgment paperwork to read.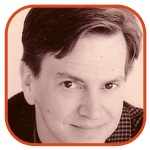 Posted by Tom Mason Categories: Editorials, Interviews, Movies, Reviews, Television
It's not just the weekend, it's a long holiday weekend into a whole new year. Have a happy one with a few links to read.
Beau Smith writes a wonderful tribute to his friend and frequent collaborator, Eduardo Barreto.
If you're tracking the future of digital comics, Appy Entertainment's Paul O'Connor has an interview with the guy behind Operation Ajax, Daniel Burwen.
The writer Lance Mannion goes to see Tintin. There have been lots of reviews over the internets already, but I'm partial to this one. "In fact, The Adventures of Tintin [is] as good an Indiana Jones movie as Indiana Jones and The Last Crusade. In parts, it's as thrilling and new as Raiders of the Lost Ark. Throughout, it's much better than Kingdom of the Crystal Skull and a reminder that as great as the young Harrison Ford was what made the movies was the spirit of adventure that infused them, and that spirit was a boy's (and girl's) spirit."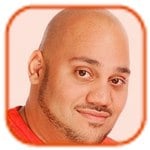 Posted by Andru Edwards Categories: Design, Features, Movies, Techies, Under $500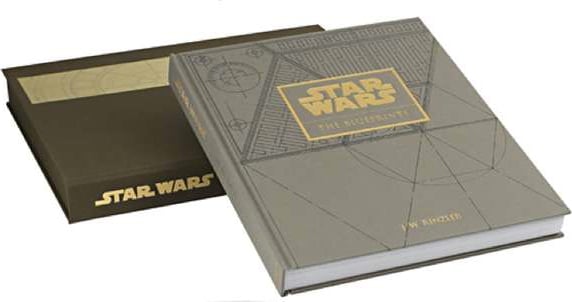 We know how many of you are Star Wars geeks, so we had to get some love for you in our 2011 Holiday Gift Guide. As you know, there are enough Star Wars books out there--enough to line the walls of the Jedi Academy. But these...these are a collection by J.W. Rinzler, executive editor at LucasFilm, where he's brought together amazing content from all six films. Yes, that includes original sketches of the Death Star. This is enough to make any fan tingle with glee. The set normally sells for $500, but you can get it on Amazon for $450, a 10% discount.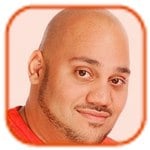 Posted by Andru Edwards Categories: Accessories, Household, Techies, Under $100, Under $25, Under $250, Under $50, Under $500
How's this for a unique 2011 Holiday Gift Guide entry? They're lightsabers, they're chopsticks, and they'll change the way you experience your favorite Asian foods. Grab these Japanese imports from ThinkGeek and deftly maneuver your food with the power of the Force. We're not sure if you know this, but Yoda has been known to carve his Thanksgiving turkey using his lightsaber.
Go forth, brave Jedi warriors, and use your chop sabers to mix just a little extra wasabi into your soy sauce. You can handle it. It is a known fact that eating sushi with chop sabers vastly strengthens your ability to ingest horseradish products. (By the way, did you know that researchers are trying to make a smoke alarm for the deaf using wasabi vapors? We're debating whether it would be more annoying to wake up to the sound of a fire alarm or the punch in the nose that only wasabi brings. What do you think?) Either way, wield your weapons and ready the way for a truly epic eating experience. You can get a pair of Chop Sabers for $9.99 (a 23% discount!)
Read More

| Chop Sabers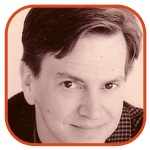 Posted by Tom Mason Categories: Editorials, Television
Do you want to be on TV and have all your nerdity exposed globally?
Of course you do, because it pays big money and we've all seen how one reality show leads to starring in yet another.
And your lucky payday is rapidly approaching.
The producers of Mythbusters, Survivor and The Amazing Race are creating a new competition-based show "embracing and celebrating passionate and intellectual guys and girls 21-30 years old."
Y'know, the hot, cool people. Who are also fans of Star Wars, Star Trek, Harry Potter, Lord Of The Rings, and all the other great nerd media icons.
Plus, can you answers these questions with a resounding "Yeah, baby!"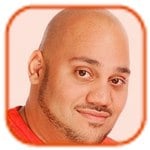 Posted by Andru Edwards Categories: Action, Culture, Hardware, Kinect, LucasArts, Microsoft, Xbox 360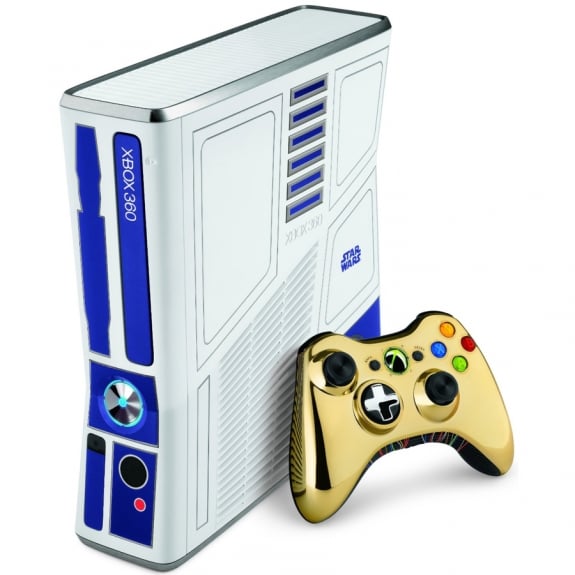 What you see here is an R2-D2 inspired Xbox 360, along with a C-3PO Xbox 360 controller, and you'll find these as part of the Star Wars Kinect bundle that was revealed by Microsoft at Comic-Con. Also included in the bundle is a white Kinect sensor, Star Wars Kinect, and Kinect Adventures. The console also includes a 320 GB hard drive, which is a first for the Xbox 360 line. The console itself has custom R2-D2 sounds rather than the standard Xbox 360 chimes. You can pre-order these now, and they'll be shipping in the fall for $449.
Read More

| Star Wars Kinect Bundle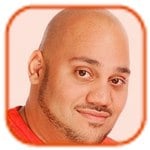 Posted by Andru Edwards Categories: Corporate News, MMORPG, PC, Sony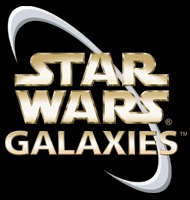 LucasArts and Sony Online Entertainment announced last week that they will shut down Star Wars Galaxies, effective December 15.
"The shutdown of SWG is a very difficult decision, but SOE and LucasArts have mutually agreed that the end of 2011 is the appropriate time to end the game," the companies said in a note on the game's support forum.
The closure affects the MMO and the Trading Card Game. To soften the blow, Sony and LucasArts said the current SWG community will be able to take advantage of a "galaxy-ending in-game event" in December.
"During the last week that SWG is available ... we're going to end with a bang and we want the final chapter of the galaxy to be written in part by the dedicated and passionate SWG community. Details will be announced at a later date," the companies said.
Active SWG subscribers in good standing, meanwhile, will be able to play several SOE massively multiplayer online PC games at the subscriber level at no extra charge. Between October 15 and December 15, those users will have access to Free Realms, Star Wars: Clone Wars Adventures, EverQuest, EverQuest II, and DC Universe Online via the Star Wars Galaxies Web site.
© Gear Live Inc. – User-posted content, unless source is quoted, is licensed under a Creative Commons Public Domain License. Gear Live graphics, logos, designs, page headers, button icons, videos, articles, blogs, forums, scripts and other service names are the trademarks of Gear Live Inc.