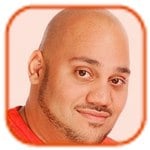 Posted by Andru Edwards Categories: Apple, Cell Phones, Google, Handhelds,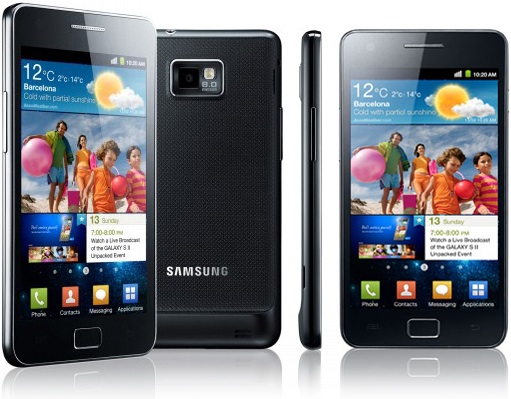 Holding out for the iPhone 5? There's some strong temptation coming out of South Korea at the end of the month: the Samsung Galaxy S II.
An announcement for the super-slim, super-powerful, and super-popular Android smartphone is expected on August 29. Samsung sent out invitations for a "major product announcement" in New York that day and on Friday, Samsung Mobile U.S. tweeted: "Samsung Update: Hey Guys! Big announcement on the 29th ; )"
The Samsung Galaxy S II is Samsung's fastest- selling smartphone to date, based on its April debut in South Korea and parts of Europe, selling one every three seconds between April and July.
Click to continue reading Samsung Galaxy S II set to take on iPhone 5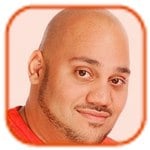 Posted by Andru Edwards Categories: Accessories, Cell Phones, Features, Videocasts,
We give you a look at the Sprint MiFi 4G mobile hotspot in this episode of Unboxing Live. The MiFi connects to Sprint's and Clear's WiMAX 4G network, providing broadband speeds on the go. If you leave the 4G area, then it bumps down to standard 3G speed so that you can still stay connected. You can allow up to 5 devices access to the MiFi Wi-Fi network at once, which means you can use it to provide access for your phone, computer, and three other devices all at the same time.
Big thanks to our sponsor - GoToMeeting makes it easy to collaborate with anyone, anywhere - and they have just released their new HD faces feature that lets you see the webcams of up to 6 users as a time, which means you're collaborating face-to-face. Also, be sure and grab a free $5 credit from JackThreads now!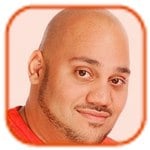 Posted by Andru Edwards Categories: Apple, Cell Phones, Handhelds, Rumors,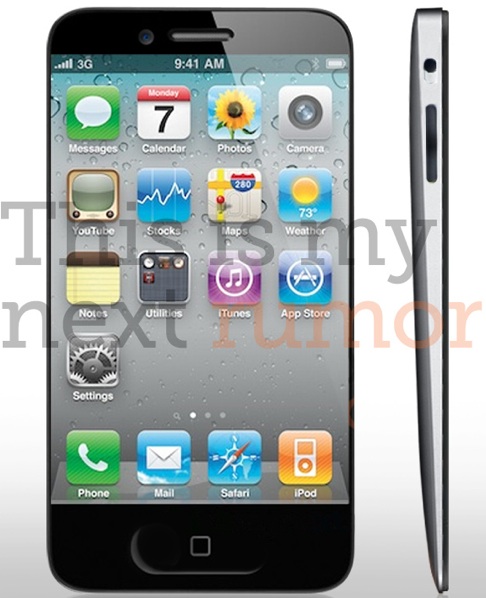 This week's "iPhone 5" rumors focus on the carriers. According to Piper Jaffray analyst Chris Larsen, via CNET, the "most noteworthy" change to Apple's next-generation iPhone is that it'll be offered by Sprint and T-Mobile, on top of existing carriers AT&T and Verizon.
In May, another analyst said an iPhone "4S" was launching on Sprint and T-Mobile in time for the Christmas holidays.
Meanwhile, ChipHazard reports that the next-generation iPhone is being field tested on AT&T's networks, according to a "well-placed sources in AT&T Mobility." The tests include signal reception and connectivity, and once they pass the tests the prototype will be given to manufacturers.
As for phone specs, there's an endless amount of speculation. Some of the more recent rumors include a completely revamped iPhone 5 with wireless juicing, a "baby iPhone" for developing markets.
Click to continue reading iPhone 5 set for Sprint and T-Mobile, AT&T in testing say reports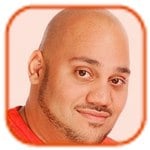 Posted by Andru Edwards Categories: Cell Phones, Google, Rumors, Software,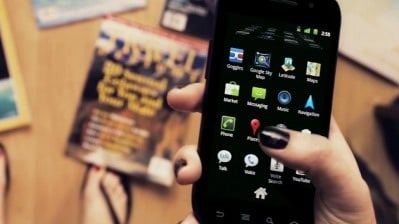 Following up on a report from last week, Boy Genius Report has added some key new details about Google's next Nexus phone, codenamed "Nexus Prime."
On Tuesday BGR editor Jonathan Geller said Samsung will once again manufacture the next pure Android cell phone, as it did with the recent Nexus S 4G.
"Nexus Prime" will be a flagship device for Android 4.0, aka Ice Cream Sandwich. Furthermore, the screen will use Samsung's "Super AMOLED HD" glass and come with a 1.5-GHz, dual-core OMAP4460 chip from Texas Instruments.
Notably, Geller also said "Nexus Prime" will lack carrier bloatware or manufacturer customization, much like Google's first Nexus phone, the Nexus One.
Click to continue reading Google looking to bring simplicity to Android with Nexus Prime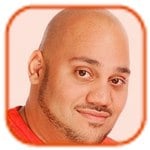 Posted by Andru Edwards Categories: Editorial, Handhelds, Home Entertainment,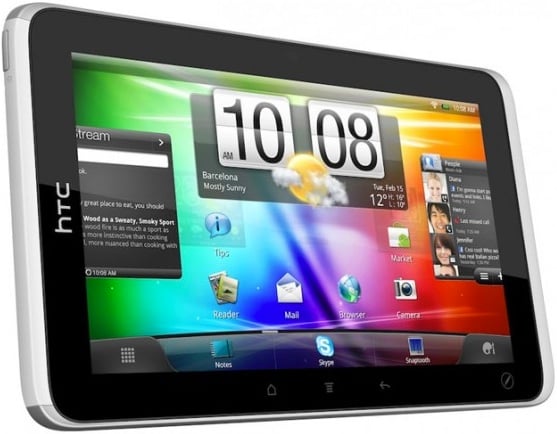 Here comes the HTC Evo View 4G! And it's packing a lot of firsts for its Friday debut on Sprint: The tablet is Sprint's first 4G Android tablet to hit the market, period–that's the first tablet set up to work with the company's 4G WiMax network—around 5 Mbps downloads and 950 Kbps uploads.
Most importantly—for movie buffs—the HTC Evo View 4G is the first tablet to ship with built-in support for Netflix movie and video streaming. In doing so, it joins an exclusive club of Android devices that support the service: A sad list that's currently limited to just nine Android smartphones.
So what's the deal? Are other Android-equipped devices—both phones and tablets—just too slow to run Netflix? Not necessarily. A Sprint spokeswoman confirmed in an interview with Wired that the company performed plenty of testing to ensure that Netflix streaming would proceed smoothly across the company's network.
The more realistic answer as to why you can't yet get Netflix on, say, a Motorola Xoom tablet, is the ugly monster that often rears its head whenever Android upgrades are discussed: Fragmentation. In the case of Netflix, the company has to perform extra research and configuration to ensure that the digital rights management systems it employs work across a number of Android devices. And that's not just a work-once, works-everywhere kind of proposal.
Click to continue reading Why is the HTC Evo View 4G the first Android tablet that supports Netflix?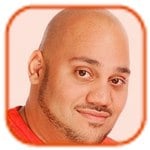 Posted by Andru Edwards Categories: Cell Phones, Features, Handhelds,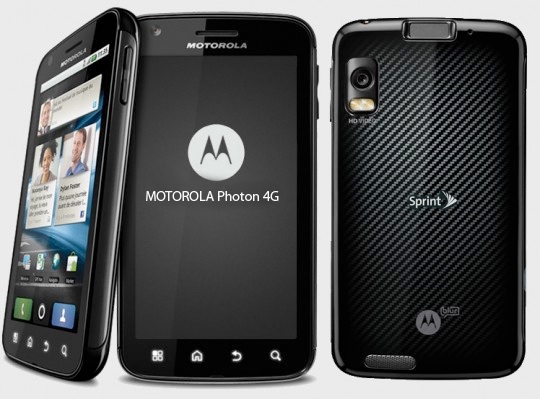 It's big, it's businesslike, and it might turn into a laptop like the groundbreaking Motorola Atrix 4G. Sprint's brand-new Motorola Photon 4G will face down the HTC EVO 3D this summer in a battle of the high-end Android super-phones. We got some time with it just before today's announcement, to check out the new device.
The new Photon 4G is one of 10 Motorola phones that Sprint plans to introduce in 2011, including the Triumph for Virgin Mobile, the Xoom tablet, and the XPRT and Titanium for Sprint. The two companies introduced the Photon and Triumph today at an event in New York City.
The Motorola Photon 4G is a huge 5.6-ounce, 2.6 by 5 by 0.5-inch smartphone with a downright gorgeous 4.3-inch, 960-by-540 screen. There's something very rich and deep about this screen; it may just be the wallpapers that Sprint and Motorola chose, but everything looked very sharp. The phone is fast, too, with a dual-core Nvidia Tegra 2 processor running Android 2.3. There's an 8-megapixel camera on the back, a 1-megapixel camera on the front, an HDMI out port, a kickstand on the back, and 16GB of on-board storage.
How does the Photon feel? Big. Solid. Glossy. The Photon feels a lot like Verizon's Motorola Droid X2, although it's rounded rather than squarish; this is a large, heavy slab of power with a whole lot of customized Android icons. The few apps I sampled ran smoothly. I asked the Sprint and Motorola reps whether the Photon would be more stable than the notoriously buggy Atrix, but they dodged the question.
Click to continue reading Motorola Photon 4G: Hands-on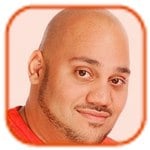 Posted by Andru Edwards Categories: Cell Phones, Google,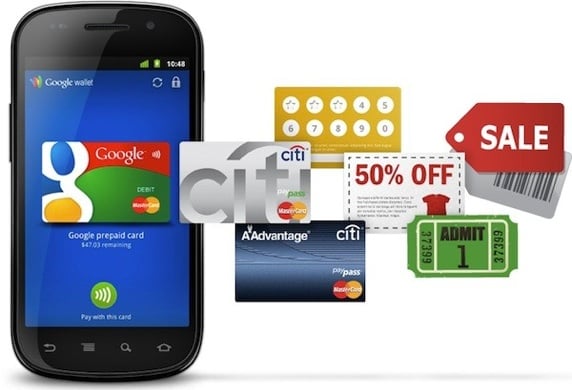 Now that Google Wallet has been announced (Google wallet video breakdown,) lets break down how you'll use this stuff. First, Google has a number of partners on board. Companies like Subway, Macy's, Toys 'R Us, Citibank, MasterCard, Walgreens, First Data, and Sprint. The nice thing about MasterCard is that the partnership means that Google Wallet is instantly compatible with all those PayPass NFC systems that you see in a bunch of places. Google Wallet trials are now live in San Francisco and New York City, and should be available nationwide sometime in the next few months.
As far as devices go, the Nexus S 4G is the only phone that will work out of the gate. However, other phone without NFC built-in can likely just use an NFC sticker, making them compatible as well. One pain here is that you must have a Citi MasterCard alongside a Nexus S 4G right now if you don't want anything else getting in the way. If you don't have a Citi MasterCard, and don't feel like applying for one, then you can set up a Google Prepaid Card, which you then have to fund from your other cards. Kind of a pain for now, but these are the necessary steps that need to be taken in order for us to get to the future, right?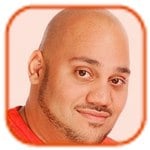 Posted by Andru Edwards Categories: Cell Phones, Corporate News, Google, Wireless / WiFi,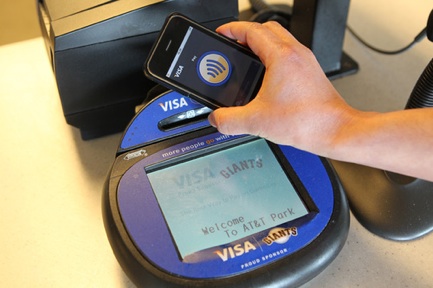 Google is preparing to roll out a payment system on Sprint phones that would use near-field communications (NFC) technology, according to a report.
Bloomberg reported Tuesday that the service would be available on the Sprint Nexus S across five different U.S. metropolitan regions: New York, San Francisco, Los Angeles, Chicago and Washington, D.C.
Google has sent out announcements to a press event at 11:15 AM local time at Google's New York offices on Thursday, advertised as a partner even where Google will show off its "latest innovations".
Google representatives couldn't immediately be reached for comment. NFC technology is also reportedly being used by the Apple iPhone 5. Three major U.S. wireless carriers recently announced their support for an NFC payment system called Isis, which would let Americans pay for items at retail stores with their mobile phones rather than using physical credit cards.
Google Eric Schmidt, then the company's chief executive, showed off the NFC technology last November at the Web 2.0 Summit in San Francisco, running the "Gingerbread" version of the Android operating system.
Click to continue reading Google and Sprint set to launch NFC payments tomorrow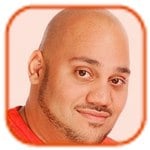 Posted by Andru Edwards Categories: Apple, Cameras, Rumors,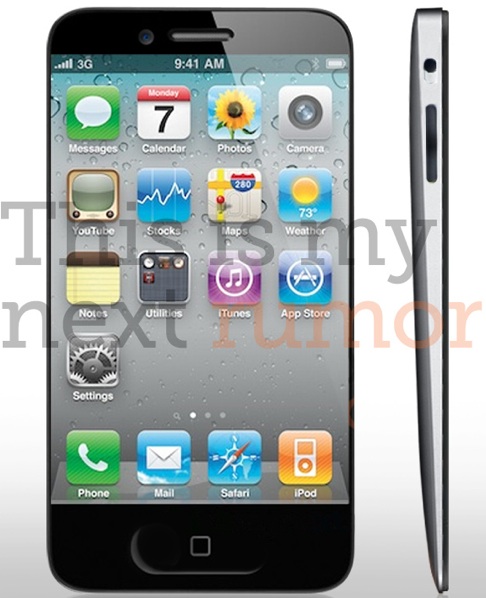 More Apple rumors for you to chew on today! A new research note from Jefferies & Co analyst Peter Misek suggests that Apple isn't going to be performing a significant upgrade to the connection capabilities of its new, to-be-released iPhone 5—namely, no 4G LTE support.
Whenever the next version of Apple's smartphone hits the market—we're already nearing the one-year anniversary of the iPhone 4's launch with no hint of a new product in sight—Misek suggests that the device will only have incremental upgrades compared to the iPhone 4's specifications. Heck, it's practically keeping the same name.
"We believe the likelihood of the iPhone 5 launch in September including LTE is now remote," wrote Misek in a research note on May 13. "According to our industry checks, the device should be called iPhone 4S and include minor cosmetic changes, better cameras, A5 dual-core processor, and HSPA+ support."
The bigger news on Apple's side is Misek's suggestion that the company will be pursuing an expanded carrier lineup for its iPhones. His "industry checks" indicate that Apple will be launching the iPhone on both Sprint and T-Mobile in time for the holidays—remember, although the latter is in the process of being purchased by AT&T, T-Mobile currently remains a separate company from the larger carrier. In other words, no iPhone yet.
Click to continue reading Rumor says iPhone 5 will land on T-Mobile and Sprint as well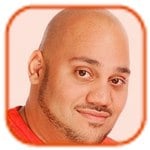 Posted by Andru Edwards Categories: Apple, Cell Phones, Hot Deals,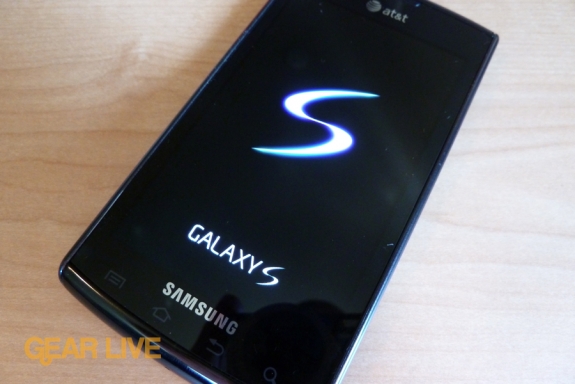 Best Buy Mobile said that the company would offer three smartphones for free today, and stock the white iPhone, too.
The free phones? The Samsung Fascinate (Verizon), the Samsung Captivate (AT&T) and the BlackBerry Curve 3G (Sprint). But the offer is only good through Friday and Saturday, April 29 and April 30 - an extension from the "free phone Fridays" the retailer ran last year, including the offer of a free iPhone.
And if you're looking for one of those white iPhones? Well, they'll have those too, Best Buy said. The white iPhone will also be available online. There's no word on the available stock, however.
"We've had tremendous success with the 'Free Phone Friday' campaigns we ran last October and December, and we've been waiting for the opportunity to do it again with a great lineup of in-demand phones," said Scott Moore, vice president of Marketing for Best Buy Mobile, in a statement. "We've worked hard to make it as easy as possible for people to find the smart phone that's right for them with the most smart phones under one roof, exclusives and expert advice, and this is just one more reason to visit Best Buy Mobile."
Click to continue reading Best Buy offering free phones today and tomorrow, plus white iPhone in stock
© Gear Live Inc. – User-posted content, unless source is quoted, is licensed under a Creative Commons Public Domain License. Gear Live graphics, logos, designs, page headers, button icons, videos, articles, blogs, forums, scripts and other service names are the trademarks of Gear Live Inc.