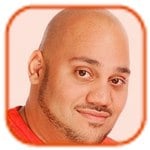 Posted by Andru Edwards Categories: Apple, Cameras, Rumors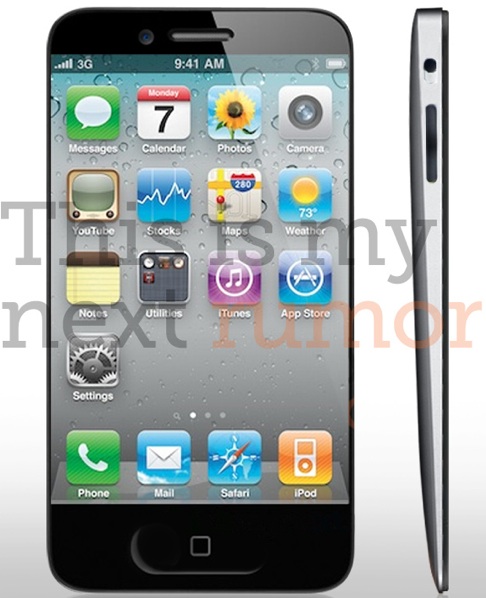 More Apple rumors for you to chew on today! A new research note from Jefferies & Co analyst Peter Misek suggests that Apple isn't going to be performing a significant upgrade to the connection capabilities of its new, to-be-released iPhone 5—namely, no 4G LTE support.
Whenever the next version of Apple's smartphone hits the market—we're already nearing the one-year anniversary of the iPhone 4's launch with no hint of a new product in sight—Misek suggests that the device will only have incremental upgrades compared to the iPhone 4's specifications. Heck, it's practically keeping the same name.
"We believe the likelihood of the iPhone 5 launch in September including LTE is now remote," wrote Misek in a research note on May 13. "According to our industry checks, the device should be called iPhone 4S and include minor cosmetic changes, better cameras, A5 dual-core processor, and HSPA+ support."
The bigger news on Apple's side is Misek's suggestion that the company will be pursuing an expanded carrier lineup for its iPhones. His "industry checks" indicate that Apple will be launching the iPhone on both Sprint and T-Mobile in time for the holidays—remember, although the latter is in the process of being purchased by AT&T, T-Mobile currently remains a separate company from the larger carrier. In other words, no iPhone yet.
Click to continue reading Rumor says iPhone 5 will land on T-Mobile and Sprint as well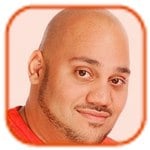 Posted by Andru Edwards Categories: Apple, Cell Phones, Hot Deals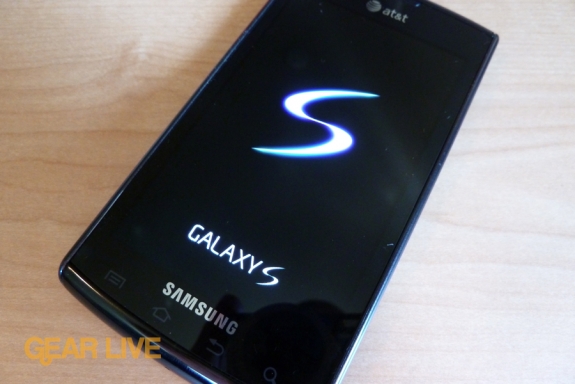 Best Buy Mobile said that the company would offer three smartphones for free today, and stock the white iPhone, too.
The free phones? The Samsung Fascinate (Verizon), the Samsung Captivate (AT&T) and the BlackBerry Curve 3G (Sprint). But the offer is only good through Friday and Saturday, April 29 and April 30 - an extension from the "free phone Fridays" the retailer ran last year, including the offer of a free iPhone.
And if you're looking for one of those white iPhones? Well, they'll have those too, Best Buy said. The white iPhone will also be available online. There's no word on the available stock, however.
"We've had tremendous success with the 'Free Phone Friday' campaigns we ran last October and December, and we've been waiting for the opportunity to do it again with a great lineup of in-demand phones," said Scott Moore, vice president of Marketing for Best Buy Mobile, in a statement. "We've worked hard to make it as easy as possible for people to find the smart phone that's right for them with the most smart phones under one roof, exclusives and expert advice, and this is just one more reason to visit Best Buy Mobile."
Click to continue reading Best Buy offering free phones today and tomorrow, plus white iPhone in stock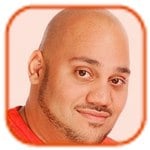 Posted by Andru Edwards Categories: Editorial, Features, Internet, Software
If you're just planning to turn on the telly and tune in the Royal Wedding, you'll be missing out. It's 2011, folks! There are a host of online destinations, social media tools and mobile apps that can truly help you experience the full scope of this 21st century event.
All of the major broadcasters will be airing the Royal Wedding on live TV Friday morning, but so will several online venues. YouTube will be streaming the entire event live at The Royal Channel, built specifically for Prince William and Kate Middleton's wedding. Livestream is also streaming the AP Live feed of the day's events, plus more coverage from CBS News, ET and the UK Press Association. And you can watch full streaming BBC coverage at BBC News' dedicated wedding site.
You can also watch the event live on a smartphone or other Internet device on the Sprint TV ABC News Channel, which is part of the carrier's basic Sprint TV channel package. T-Mobile TV will only carry pre- and post-wedding coverage but start-to-finish coverage is available through Xfinity.tv, which has apps available on the Android Market and on iTunes.
In most cases, live-anchored coverage begins at 5 a.m. Eastern Time(2 a.m. Pacific) and live coverage of the ceremony starts at around 6 a.m. ET (3 a.m. PT). That's pretty early for most people, so what to do if you don't want to wake up hours before dawn?
Click to continue reading The Definitive Guide to Watching the Royal Wedding Online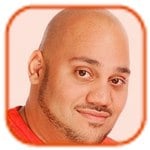 Posted by Andru Edwards Categories: Broadband, Cell Phones, Handhelds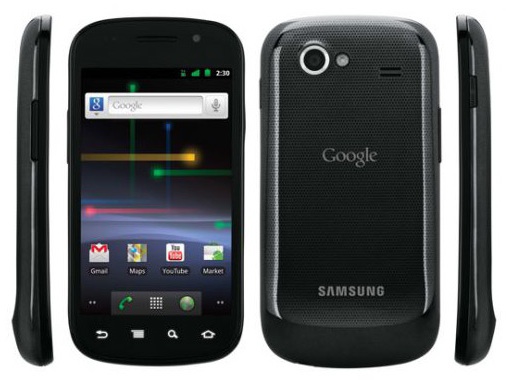 The Samsung Nexus S 4G will be available from Sprint starting May 8, the carrier announced this morning.
Users can snap up the Android-based smartphone for $199.99 with a two-year contract in Sprint retails store, online, and at Best Buy.
Sprint and Samsung first announced plans for the Nexus S 4G in late March; it's Sprint's first pure-Google Android phone and the first stock Android phone with WiMAX.
The phone will run Android 2.3 Gingerbread and a 1-GHz processor. It features a 4-inch Super AMOLED 480-by-800 touch-screen display, a rear-facing 5-megapixel camera with camcorder and flash, and a front-facing VGA camera. The Nexus S 4G is Bluetooth-enabled, has stereo speakers, and a media player with 3.5mm stereo headset jack.
Sprint said the phone features a curved design that provides "a more comfortable look and feel," as well as a screen that "produces less glare than on other smartphone displays when outdoors, so videos, pictures and games look their best and the sun won't wash them out."
Click to continue reading Nexus S 4G launches May 8 on Sprint for $199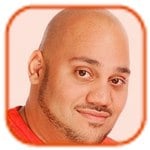 Posted by Andru Edwards Categories: Broadband, Corporate News, Wireless / WiFi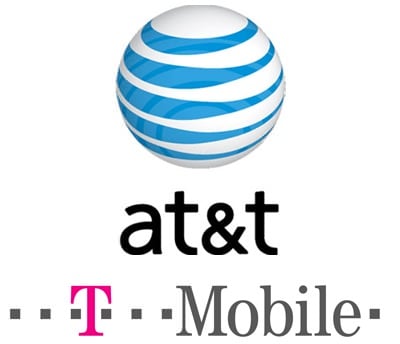 AT&T's bid for T-Mobile is now official. The carrier on Thursday filed the necessary paperwork with the Federal Communications Commission, kicking off what will likely be a in-depth review of the proposed merger.
In its filing, AT&T claimed that purchasing T-Mobile will allow it to deploy its 4G LTE network to 97 percent of the U.S. population, up from the 95 percent number it gave last month.
"After conducting a more refined analysis of the combined network, AT&T is increasing the scope of this commitment to 97.3 percent," the carrier said.
AT&T surprised the tech community recently when it announced plans to acquire T-Mobile for $39 billion. AT&T argued that the purchase will help stop the spectrum crunch and spur the companies's deployment of 4G service.
Click to continue reading AT&T tells FCC that T-Mobile purchase will boost 4G coverage more than they thought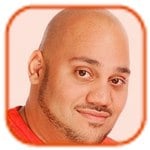 Posted by Andru Edwards Categories: Corporate News, Wireless / WiFi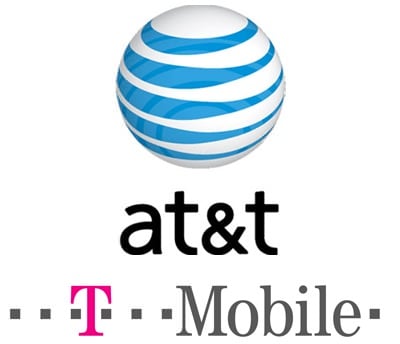 Sprint on Monday formally objected to the merger of AT&T and T-Mobile, and called on the government to reject the deal because it would harm competition in the wireless space.
"Sprint urges the United States government to block this anti-competitive acquisition," Vonya McCann, senior vice president of government affairs at Sprint, said in a statement. "This transaction will harm consumers and harm competition at a time when this country can least afford it."
AT&T surprised the tech community last Sunday when it announced plans to acquire T-Mobile for $39 billion. AT&T argued that the purchase will help stop the spectrum crunch and spur the companies's deployment of 4G service.
Click to continue reading Sprint requests government to reject AT&T purchase of T-Mobile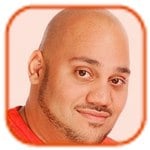 Posted by Andru Edwards Categories: Accessories, Broadband, Wireless / WiFi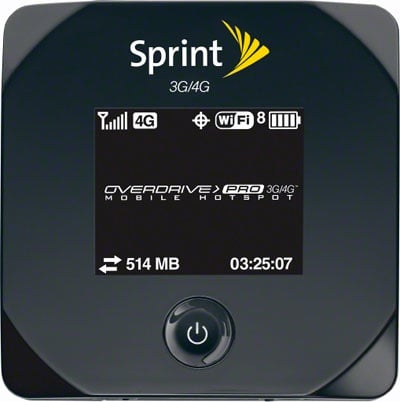 Sierra Wireless has a secret weapon in the hotspot wars: a booster dock for its new Sprint 4G Overdrive Pro mobile hotspot that can truly send its WiMAX reception and speeds into overdrive. Ensconced in the dock, 4G WiMAX reception jumps by 50 percent, a Sierra product demonstrator in the company's booth told me.
The $99.99 (minus $50 rebate) Overdrive Pro is better in every way than the Overdrive hotspot it replaced. It's smaller. It boots up faster. It has a bigger LCD screen to show status information. The back is a grippy, soft-touch plastic rather than the greasy, slick black plastic of the last model. It has easily accessible dual external antenna ports.
And it has that dock. The dock isn't very portable; it's about the side of an iPod dock. It's really made for your desk. Sprint is the only wireless carrier to offer truly unlimited 4G plans, so one of the aims may be for a docked Overdrive to double as an alternative to a home Internet connection.
Pop the Overdrive into the dock, and it can charge, tether to a PC as a modem, and gets that 50 percent signal boost. The dock will be available sometime in May, Sierra reps at the booth said. They weren't clear on the price.
The Overdrive Pro goes up against the new Novatel Wireless MiFi 4082, which I've been using at the show. The MiFi is smaller and classier-looking than the Overdrive; I suspect it will have slightly longer battery life, too, but that's without any real evidence. The MiFi's e-ink indicators don't give you nearly as much information as the Overdrive's LCD display, though, and it doesn't have the dock option.
We'll test both products as soon as we can get hold of them.
Click to continue reading Hands-on with the Sierra Overdrive Pro and booster dock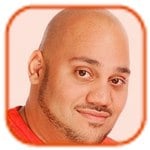 Posted by Andru Edwards Categories: Broadband, Wireless / WiFi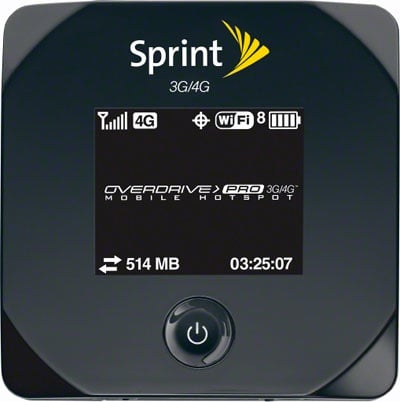 Sprint today announced that the Overdrive Pro 3G/4G Mobile Hotspot by Sierra Wireless will be available on March 20. It is the next generation of Sprint's previous Overdrive 3G/4G Mobile Hotspot, increases the number of shared users from five to eight, and has a 45 percent larger LCD screen.
Sprint claims the Overdrive Pro offers a number of enhancements over its predecessor, focused mostly on performance and usability. There is a 35 percent improvement in power-up and power-down times. The integrated LCD screen is now 45 percent larger to provide a greater viewing area, while the device itself is actually smaller for easier portability. And the LCD can now display detailed connection and device information through additional screens that can be accessed by double-pressing the power button.
The Overdrive Pro allows users to connect up to eight Wi-Fi-enabled devices simultaneously–including laptops, tablets, eReaders, gaming devices, cameras and even smartphones from other carriers–through a single connection (via Wi-Fi) to Sprint's 3G or 4G networks.
Click to continue reading Sprint Overdrive Pro 3G/4G Mobile Hotspot launches March 20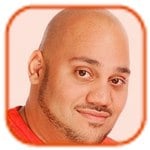 Posted by Andru Edwards Categories: Cell Phones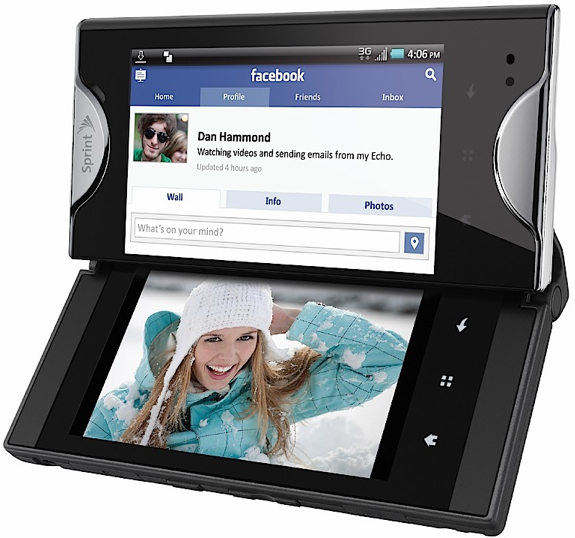 The dual-screen Kyocera Echo smartphone will be available on Sprint starting April 17 for $199.99 with a two-year contract, the carrier announced Monday.
Sprint will allow customers to start reserving the Echo on March 26 via sprint.com/echo, for pickup on April 17. On that day, the smartphone will also be available in Sprint stores and online.
The Kyocera Echo was announced in February. It features two, 3.5-inch 800-by-480 LCD touch-screen displays that can operate side-by-side, independently, or together via a 4.7-inch integrated display.
Click to continue reading Kyocera Echo dual-screen smartphone hits Sprint April 17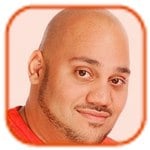 Posted by Andru Edwards Categories: Apple, Cell Phones, Features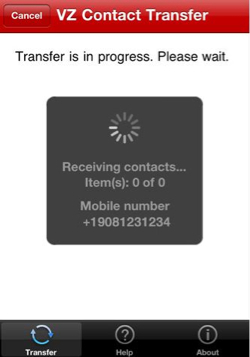 Dreading the hassle that comes with moving your contacts to a new phone? Don't despair. You can transfer your address book from your old phone into your new Verizon iPhone 4 in less than 10 minutes, you don't need a pen and paper, and in most cases, it's free.
Below are instructions for extracting your address book from most phones on the big four U.S. carriers—AT&T, Sprint, T-Mobile, and Verizon. There are only two things you need before diving in—active service on your current phone, and a Gmail account (unless you're already a Verizon Wireless subscriber).
Click to continue reading How To: Transfer your phone contacts to the Verizon iPhone 4
© Gear Live Inc. – User-posted content, unless source is quoted, is licensed under a Creative Commons Public Domain License. Gear Live graphics, logos, designs, page headers, button icons, videos, articles, blogs, forums, scripts and other service names are the trademarks of Gear Live Inc.