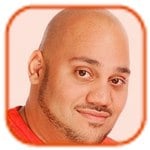 Posted by Andru Edwards Categories: Apple, Cell Phones, Handhelds,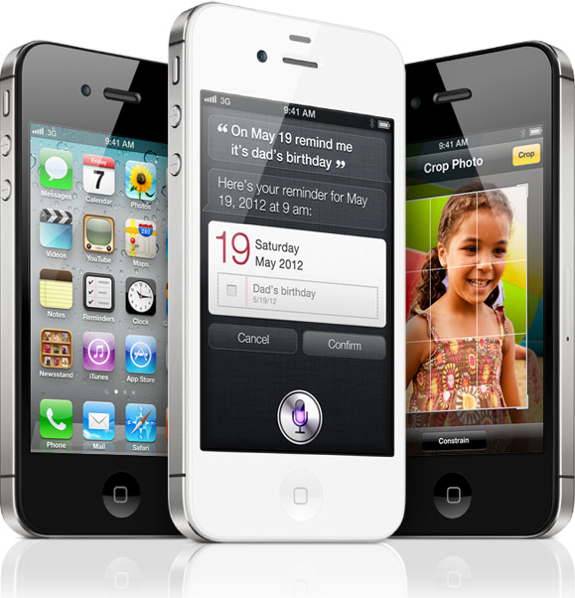 Today (after accidentally outing it) Apple announced the iPhone 4S. The device is the follow-up to the massively popular iPhone 4, and features an internal overhaul while keeping the same iPhone 4 external design. So, what's changed? First, the iPhone 4S is rocking an A5 processor, which makes it 2x faster in performance, and 7x faster graphics performance than the iPhone 4. The camera is upgraded to 8 megapixels, and records in 1080p video.
The iPhone 4S has two cell antennas, and will intelligently switch between the two on the fly. Speaking of antennas, the 4S is also a world phone, supporting both GSM and CDMA networks. The device can download data at about 14.4Mbps, which is double the iPhone 4 and its 7.2Mbps speeds - AT&T actually says this is 4G speed, but we won't get into all that.
The iPhone 4S will be available in black and white on October 14th, and will cost $199 for 16 GB, $299 for 32 GB, and $399 for the 64 GB model, a first for the iPhone. Another first? In addition to AT&T and Verizon, now Sprint customers can get in on the love as well.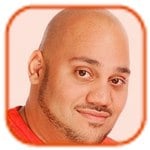 Posted by Andru Edwards Categories: Apple, Cell Phones, Editorial, Software,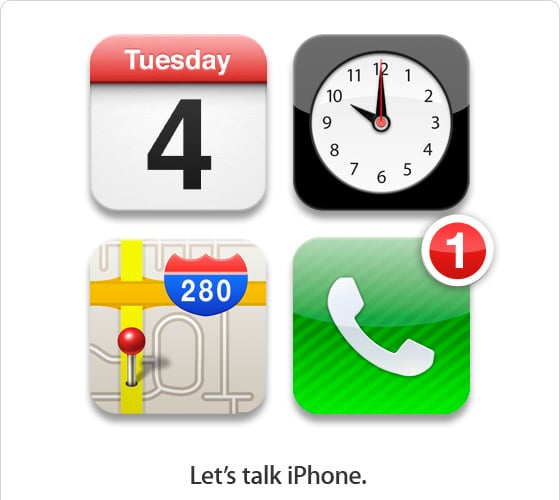 The iPhone 5 will be revealed in under an hour. In all likelihood, it won't be called that—that's just the general name people are calling the device, since it will technically be the fifth iPhone model from Apple. As with any iPhone launch, there have been the obligatory predictions, analysis, and mountains of rumors, but this launch is different from previous ones in a big and obvious way: Apple is unveiling the next iPhone in the fall instead of summer. Why?
It used to be there was a kind of unwritten agreement between Apple and its customers. Apple didn't say word one about any of its products until they were on the verge of general release. On the other side, customers and observers—the whole world, really—could rely on an extremely regular product release schedule: iPods in the fall, iPads in the winter/spring, and iPhones in the summer. It was so predictable you could plan vacations around it.
Click to continue reading Why Apple is announcing the iPhone 5 in October instead of June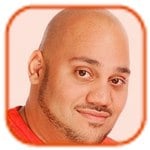 Posted by Andru Edwards Categories: Apple, Cell Phones, Corporate News,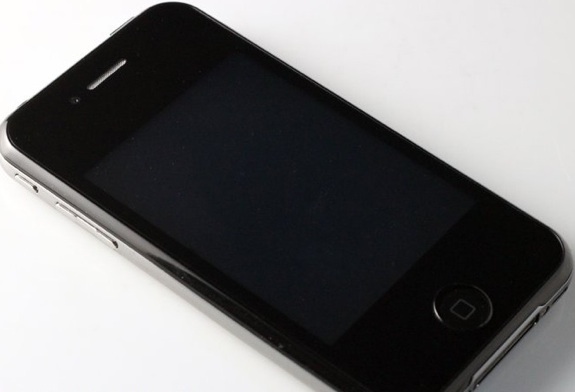 It's no longer considered a rumor, Sprint will be getting the iPhone 4S / iPhone 5 (or whatever it ends up being called at tomorrow's iPhone event,) and they are literally betting the future of the company on the Apple smartphone. The Wall Street Journal is reporting that the company has agreed to pay Apple $20 billion on a 30 million unit order for the next couple of iPhone versions over the next few years, looking to mitigate the exclusive that AT&T and Verizon have had. Sprint would then subsidize each device for $500 to sell to customers, and will likely not see any profits from the gamble until 2014 at the earliest.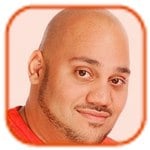 Posted by Andru Edwards Categories: Cell Phones, Google, Handhelds, Hot Deals,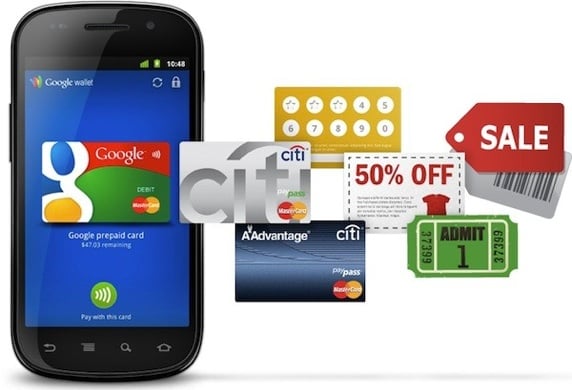 Sprint has announced that its Nexus S 4G smartphone will now be $49.99 after rebate, the highlight of the company's Google Wallet launch.
Customers can visit Sprint.com and order the Nexus S 4G for $49.99 with a new two-year contract or upgrade, Sprint said in a press release, after a $50 American Express gift certificate. However, on the Web site Sprint is currently charging new customers $29.99 for the Nexus 4G, and makes no mention of the gift card.
It can be a bit difficult to tell how often a phone like the Nexus S is offered for free; Best Buy has offered the phone for free after rebate on two occasions, most recently in August. Last December, it launched at $199, or $599 unlocked.
We havn't reviewed the Sprint version of the Nexus S 4G, although it uses the same body as T-Mobile's version, which debuted last December. At 4.9 by 2.5 by 0.4 inches and 4.5 ounces, the Nexus S is a black slab phone that's noticeably smaller than the recent round of devices with 4.3-inch displays. The Nexus looks elegant because it uses more rounded corners and a black bezel, rather than cheaper-looking chromed plastic.
Click to continue reading Sprint Nexus S 4G gets big discount alongside Google Wallet launch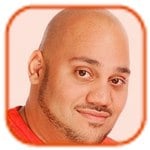 Posted by Andru Edwards Categories: Apple, Handhelds, Rumors,

Sprint could be the next carrier to support the iPad. According to 9to5Mac, Apple and Sprint have finished a version of the tablet that is compatible with Sprint's network and it will launch in time for the holiday shopping season.
Word on the street is that the Sprint iPad is a completely different model from the CDMA iPad that Verizon carries, even though both carriers' networks use that standard. It's unclear whether or not the iPad will run on Sprint's 4G WiMAX network.
As far as the launch timeline goes, Sprint will start selling the iPad soon after it begins carrying the iPhone 5. While the reports that Sprint is getting the iPhone have yet to be confirmed by either Sprint or Apple, this should all happen at the beginning of October. It also speculated Sprint could offer users a much more "generous" data plan, citing the rumors that it would one-up AT&T and offer unlimited data on the iPhone. The site said Sprint could peddle the same plan for the iPad.
Click to continue reading Apple ready to launch a Sprint iPad?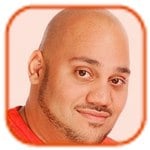 Posted by Andru Edwards Categories: Apple, Cell Phones, Handhelds, Rumors,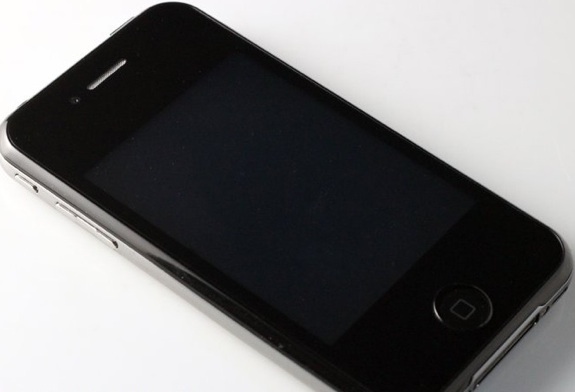 This morning Bloomberg is reporting that Sprint is all set to sell the iPhone 5 when it debuts in the next few weeks, and that they'll differentiate their offering with an unlimited data plan. Both AT&T and Verizon offerred unlimited data plans on the iPhone, but have since moved to tiered plans. New customers on both networks get a 2 GB limit on data each month, and pay overage fees for using more than that. This would give Sprint, the #3 wireless carrier in the US, an interesting advantage over its larger competitors. Offering the iPhone 5 with their popular unlimited voice and data plan, which costs less than the tiered plans offered elsewhere, could see the company gain quite a few customers who'd rather not worry about their data usage costing them extra money.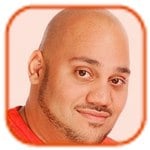 Posted by Andru Edwards Categories: Apple, Cell Phones, Handhelds,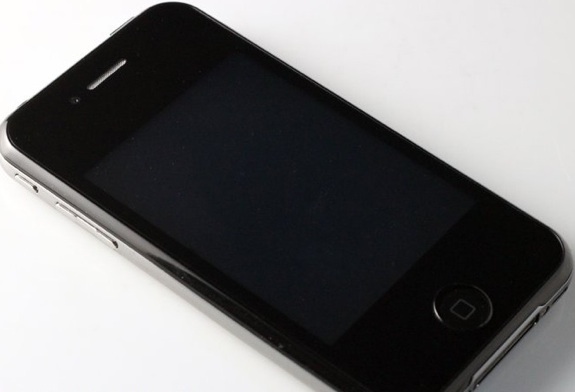 Though the iPhone 5 has yet to be formally announced, Deutsche Telekom is now taking pre-orders for the device, according to Bloomberg.
Don't expect a splashy ad campaign about those pre-orders, however. Deutsche Telekom will give out coupons to customers who specifically ask for the next iPhone, Bloomberg said. But Deutsche Telekom will not be providing details on the name or the release date of the next-gen Apple smartphone.
But while Deutsche Telekom is the parent company of U.S. carrier T-Mobile, this doesn't necessarily signal that T-Mobile will be getting the iPhone anytime soon. Deutsche Telekom has been an Apple European sales partner since the debut of the iPhone in 2007. In late August, there were reports that the iPhone 5 would operate on T-Mobile and Sprint 3G networks and could hit stores in early- to mid-October, but no announcements have been made.
Click to continue reading Apple iPhone 5 pre-orders live on Deutsche Telekom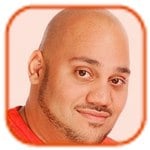 Posted by Andru Edwards Categories: Handhelds, Hot Deals,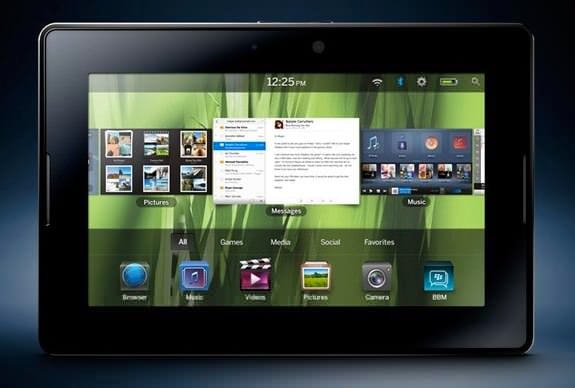 First Sprint canceled the PlayBook 4G. On Thursday, Best Buy took $150 off the price of the RIM PlayBook tablet with 64 GB of memory.
The Best Buy deal is a far cry from the $99 HP TouchPad fire sale that captivated the technology industry in late August. The new, discounted price of the 64 GB PlayBook is $549.99, $50 above the price of the 32 GB TouchPad that HP discounted on August 10.
The discount means that Best Buy is now selling the 64 GB and 32 GB versions of the TouchPad for the same price, or $549.99. Best Buy has discounted the 32 GB version for $50 off of the list price. The 16 GB model is still priced at $449.99, with no discount.
Following the TouchPad debacle, RIM's PlayBook appears to be significantly overpriced, as the buyers turn to good, cheap tablets. The PlayBook is still less expensive than the 32-Gbyte Wi-Fi-only iPad, however, at $599.99. Hewlett-Packard has also said that it will make one final batch of HP Touchpads, apparently to soak up additional components from its upstream suppliers.
Click to continue reading Best Buy cuts price of Blackberry PlayBook by $150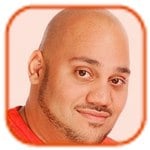 Posted by Andru Edwards Categories: Cell Phones, Features, Google, Handhelds,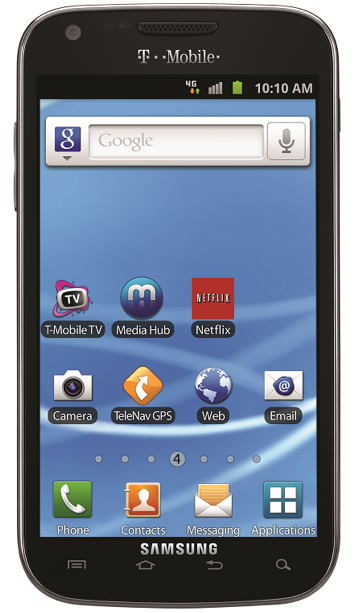 The galaxy has landed. Samsung, AT&T, Sprint, and T-Mobile today announced three Galaxy S II smartphones for the three carriers. We got some time with the AT&T and Sprint models (T-Mobile was playing coy) and even ran some benchmarks.
The Galaxy S II has been Samsung's fastest-selling smartphone so far, with more than five million sold in 85 days, according to Samsung's press release. This model is coming out on fewer carriers than last year's Galaxy S did, with Verizon Wireless the most notable missing piece (Verizon is going with the Nexus Prime.)
But remember, Samsung is the master customizer of phones for carriers; just because a "Galaxy S II" isn't coming out for Verizon (or for Boost, for that matter) doesn't mean another phone won't appear soon with very similar features and a slightly different name on those carriers. The company is just introducing the first three models today.
Just like with the Galaxy S, the three Galaxy S II models are all a little different. The AT&T model looks a lot like the international Galaxy S II to which we gave an Editor's Choice award back in May, although Samsung traded the single home button at the bottom of the phone for the four standard Android action buttons.
Click to continue reading Samsung Galaxy S II hands-on with Sprint, AT&T, T-Mobile models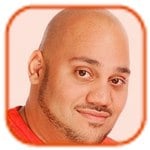 Posted by Andru Edwards Categories: Apple, Cell Phones, Handhelds, Rumors,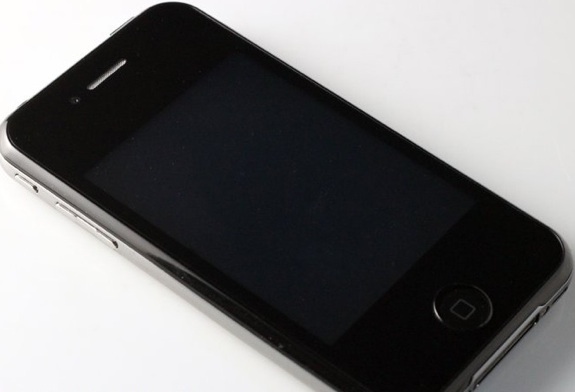 The Wall Street Journal is reporting that Sprint will be selling the iPhone 5 (alongside AT&T and Verizon) when it launches in "mid-October." In addition, they'll also sell the updated iPhone 4 model that Apple will be selling at a lower price (likely an 8 GB model.) This is great for Sprint and great for Apple, because if the report holds true, it'll give Sprint a much-needed shot in the arm to sell both the new iPhone model as well as the lower-cost iPhone 4. As for Apple, it gives them play on yet another American carrier, which means more marketshare. We'll be keeping our ears on this one, and will let you know what more we hear on this.
Read More

| WSJ

© Gear Live Inc. – User-posted content, unless source is quoted, is licensed under a Creative Commons Public Domain License. Gear Live graphics, logos, designs, page headers, button icons, videos, articles, blogs, forums, scripts and other service names are the trademarks of Gear Live Inc.