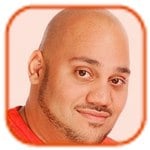 Posted by Andru Edwards Categories: Accessories, Apple, Cell Phones, Features, Handhelds, Home Entertainment, Microsoft, Video Games, Videos
2011 will come to an end in just a few short hours, and we are just in time with our annual top 10 list of the most-watched Gear Live video episodes. Over the past year, as expected, there was a bunch of Apple gear that made the list, but the HTC Thunderbolt gets two of the top spots, as does the Motorola Xoom.
Oh, and if you wanna be sure to get our new video episodes as they come out in 2010, be sure to subscribe to us in iTunes, on YouTube, or in your RSS reader!
Also, you can check out the top ten videos from 2010, 2009, 2008, and 2007 - and when you're done, be sure to check out the top 10 most popular Gear Live stories of 2011 as well!
Click to continue reading Top 10 Gear Live Videos of 2011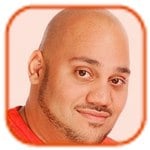 Posted by Andru Edwards Categories: Cell Phones, Corporate News
Do you pay your Verizon cell phone bill online or by phone? You might want to look into other options, because starting Jan. 15, those methods of payment will include a $2 fee.
As reported by Droid Life, Verizon will impose a $2 "convenience fee" for one-time online and phone payments, starting next month. The move is intended to "balance the support costs" associated with those payment options, Verizon said in documentation posted by the blog.
Users can avoid the fees by signing up for Auto Pay, which makes automatic monthly payments via a major credit or debit card on the same day every month, or when your account reaches a specific dollar amount. With Verizon, the minimum payment is $15 and the max is $250.
Other ways to avoid the $2 fee include: using an electronic check, which will pull the funds directly from your bank account; paying online via your bank's bill pay site; going to a Verizon Store; using a Verizon gift, rebate, or friends and family referral card; or mailing a paper check.
Verizon did not immediately respond to a request for comment.
Click to continue reading Verizon Wireless will charge you $2 to pay your bill online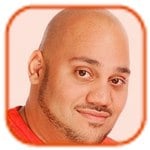 Posted by Andru Edwards Categories: Cell Phones, Corporate News, Wireless / WiFi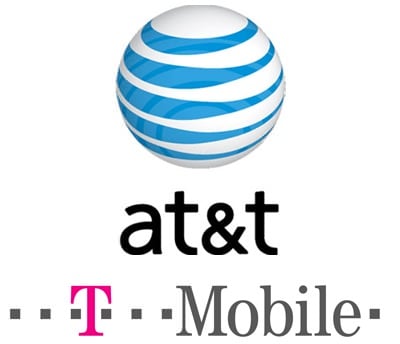 AT&T on Monday announced that it has ended its bid to acquire T-Mobile.
AT&T will incur a pre-tax "breakup fee" of $4 billion in the fourth quarter and will enter into a roaming agreement with T-Mobile's parent company, Deutsche Telekom.
AT&T maintained that the deal would have benefited the U.S. wireless industry. But in recent months, it faced challenges from the Department of Justice and Federal Communications Commission, both of which found that the merger would not be in the public's interest. That opposition, however, does "not change the realities of the U.S. wireless industry," AT&T said.
"AT&T will continue to be aggressive in leading the mobile Internet revolution," Randall Stephenson, AT&T chairman and CEO, said in a statement. "To meet the needs of our customers, we will continue to invest."
Click to continue reading AT&T drops plans to acquire T-Mobile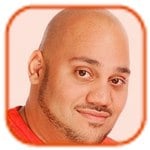 Posted by Andru Edwards Categories: Cell Phones, Corporate News, Software
Sen. Al Franken this week said he is still "very troubled" by the technology deployed by Carrier IQ despite the fact that the company—as well as AT&T, Sprint, Samsung, and HTC—released details about how they use Carrier IQ software.
"People have a fundamental right to control their private information," Franken, a Minnesota Democrat, said in a statement. "After reading the companies' responses, I'm still concerned that this right is not being respected."
Of particular concern was the fact that Carrier IQ was receiving the contents of users' text messages after say it did not, as well as the software's ability to collect online search data.
"There are still many questions to be answered here and things that need to be fixed," Franken said.
"We appreciate Subcommittee Chairman Franken's continued interest in protecting consumer privacy and look forward to our ongoing dialogue with the Senator to answer his additional questions," Carrier IQ said in a statement.
Click to continue reading Senator Al Franken 'Troubled' by Carrier IQ investigation results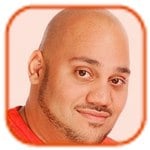 Posted by Andru Edwards Categories: Cell Phones, Google, Software
At the Google I/O conference in May, many Android phone vendors and U.S. wireless carriers made a long-awaited promise: From then on, any new Android phone would receive timely OS updates for at least 18 months following launch, as part of the then newly christened Google Update Alliance.
The back story: If you own an Android phone, you may have watched with frustration as a new version of the OS hit the market. It's almost never clear if your phone will ever get that upgrade—unlike with iOS or Windows Phones, which always get all upgrades (providing they meet the right hardware requirements). With Android, it seems to depend on the phone vendor, the specific model, the wireless carrier, the Android version itself, and whether Google sent the carrier an inflatable plastic food product as a token of its appreciation that week. Worse—and much to our chagrin—sometimes vendors make promises to customers before the sale that they don't keep once you own the phone.
Many factors contribute to this. But custom versions of Android are the key culprit, either thanks to vendor-specific enhancements (like HTC Sense, Motorola MotoBlur, and Samsung's TouchWiz, though LG, Pantech, Casio, and other vendors do it too), or carrier-specific enhancements of a more dubious nature (such as unnecessary preloaded bloatware and changes to default apps). These changes require many programming hours not just to make in the first place, but to also support and upgrade down the road—resources the carrier would rather throw at making new phones to sell you.
So the Google Update Alliance was a breath of fresh air. It sounded like everyone would finally come together, streamline their OS update timelines, and stop jerking around their customers. The thing is, while the Google Update Alliance ended up being one of the biggest stories to come out of Google I/O, we've heard almost nothing about it since then. You can bet we weren't just going to forget about it and pretend it never happened—especially after the release of Google Android 4.0 (Ice Cream Sandwich), which is a huge leap in UI design and overall performance.
Click to continue reading Google's Android Update Alliance not living up to expectations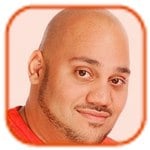 Posted by Andru Edwards Categories: Cell Phones, Hot Deals, Family, Women, Men, Teens, Under $100, Under $25, Under $250, Under $50, Under $500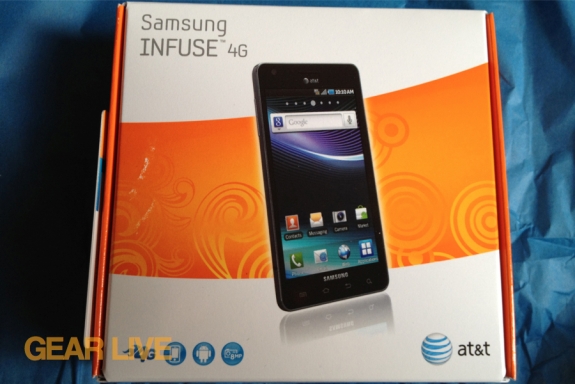 Our 2011 Holiday Gift Guide tries to hit you with gift recommendations at all different price points, and this one may be the least expensive. Radio Shack is selling a bunch of 4G Android smartphones for free, with two-year contract, this holiday season. You can get devices like the Samsung Stratosphere for Verizon, Samsung Infuse 4G for AT&T, and the HTC EVO Design 4G for Sprint. All of these devices support faster data speeds, and at a price of free, they're a tremendous deal.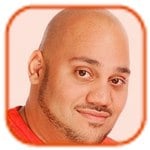 Posted by Andru Edwards Categories: Full Episodes, Gizmatic, Apple, Cell Phones, Features, Handhelds, Podcasts, Product Reviews, Videocasts, Videos
We give you a look at the white AT&T iPhone 4S, along with the black Verizon iPhone 4S in this episode. As you can see, if you're familiar with the iPhone 4, Apple made some subtle changes in the design of the iPhone 4S, most notably in the antenna, which now has a slick dual-action function. The Verizon model also picks up a SIM card slot, making it (and the others) a world phone device. We also show you the included accessories that Apple throws in as well. Be sure to check out our full iPhone 4S review, and iPhone 4S unboxing gallery as well.
Big thank you to GoToMeeting and JackThreads for sponsoring the show - be sure to check them out! As for JackThreads, we've got exclusive invite codes that give you $5 to use towards anything you'd like.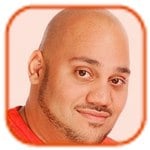 Posted by Andru Edwards Categories: Apple, Features, Galleries, Handhelds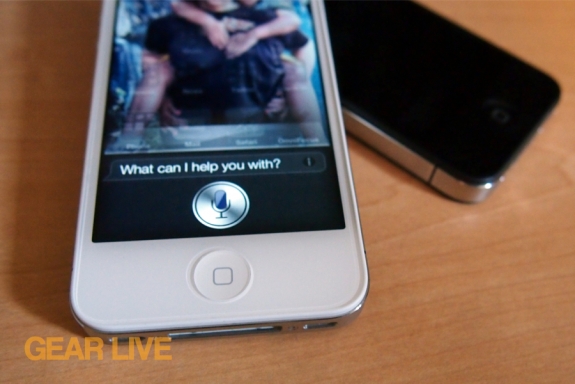 After publishing our iPhone 4S review, we got a bunch of you asking what happened to our unboxing photo gallery. We wanted to make sure we had both the white and black models in-hand prior to the photo shoot. We've now published our iPhone 4S unboxing gallery (better late than never!), and we should have the video up shortly as well!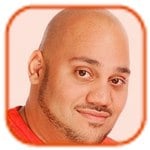 Posted by Andru Edwards Categories: Cell Phones, Corporate News, Handhelds, Software
Sprint on Tuesday started rolling out an update for Android-based HTC devices that fixes a privacy-related bug.
Users with the EVO 4G, EVO 3D, EVO Shift 4G, EVO Design 4G, EVO View 4G, and HTC Wildfire S will receive an over-the-air update starting today; users can manually install the update right away.
"Sprint worked closely with HTC after reports emerged of a potential issue that could allow malicious third-party apps to compromise data on Android devices made by HTC," the carrier said in a statement. "We urge all users to install the update promptly."
Click to continue reading Sprint releases update for HTC Android smartphones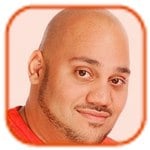 Posted by Andru Edwards Categories: Apple, Cell Phones, Features, Handhelds, Product Reviews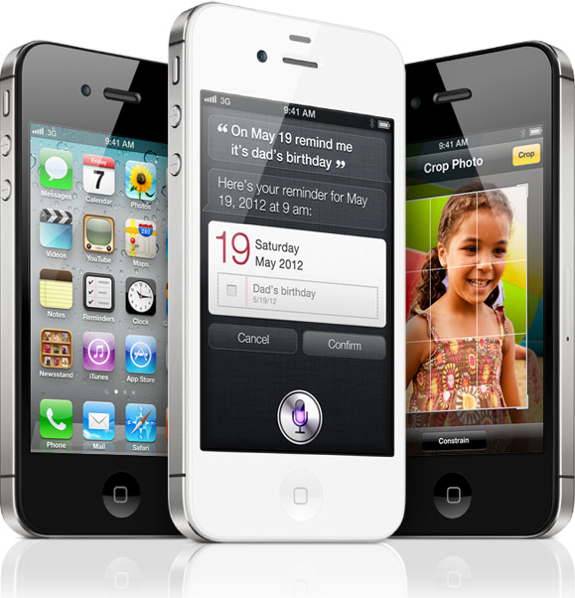 After over a year, Apple has released the follow-up to the iPhone 4, and its called the iPhone 4S. What do you do with your phone? If you're like most Americans, you make some calls, take some photos, and send some texts. Maybe you kill time with some games, check Facebook or Twitter, and look things up on the Web. If that's you, then the iPhone 4S ($199-$399 with contract on Sprint, Verizon, and AT&T) is your phone: it's the best cameraphone in the US, the fastest Web-browsing phone, and one that has finally licked the iPhone's calling problems. It's so good, that it's our current Editors' Choice on Sprint, Verizon, and AT&T.
Click to continue reading iPhone 4S review
© Gear Live Inc. – User-posted content, unless source is quoted, is licensed under a Creative Commons Public Domain License. Gear Live graphics, logos, designs, page headers, button icons, videos, articles, blogs, forums, scripts and other service names are the trademarks of Gear Live Inc.