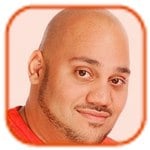 Posted by Andru Edwards Categories: Accessories, Features, Handhelds, Hot Deals, Product Reviews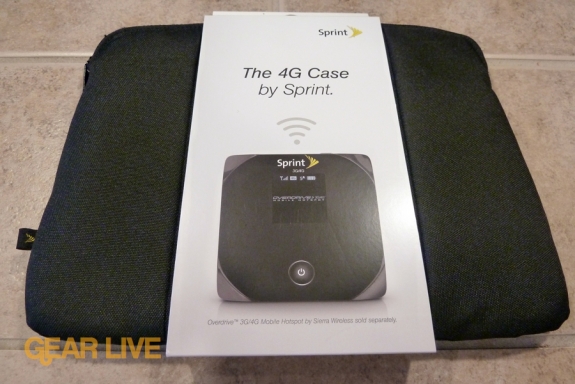 Update: Check out our Sprint 4G Case video review as well!
A few days ago, we applauded Sprint for the way they were promoting their 4G service in conjunction with the launch of the iPad with their Sprint 4G Case. Obviously marketed towards the iPad buyers to get them to choose using a Sprint Overdrive 4G device rather than AT&T's 3G plan, Sprint teamed up with Best Buy to give these cases away for free to anyone who'd purchase an Overdrive mobile hotspot at a participating Best Buy location.
Since we are in a 4G-enabled area, we figured we'd head on over to Best Buy to see if we couldn't finagle one of the Sprint 4G Cases from the store. We weren't going to be buying an Overdrive hotspot (we already have one,) but we were willing to just pay for one if that's what needed to happen. The first surprise came when Best Buy told us that we certainly could just buy one outright, and that it would cost us a full $0.01. A penny. For an iPad case! We gladly paid for it, and were on our way.
Now, I didn't recall exactly what the case that was advertised from Sprint looked like, but we did immediately think "Huh, this feels kinda cheap - I thought it would be better than this." When I got back, I took a look at the Sprint 4G Case promo again, and it was obvious - the case that Sprint is promoting on the site is not the same case that you will actually receive at Best Buy.
Update: Looks like a couple of people have tracked down the folio version of the case. We did some more calling around this morning to a total of 6 participating Best Buy locations, and none of them had a clue about the folio—however, they're out there somewhere. We recommend calling up your local Best Buy before heading over, to make sure they've got the one you want in stock!
Click to continue reading Sprint 4G Case for iPad review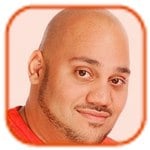 Posted by Andru Edwards Categories: Gizmatic, Short Bytes, Accessories, Features, Podcasts, Product Reviews, Videocasts, Videos, Wireless / WiFi
We've talked about the Sprint Overdrive 4G hotspot a bunch, including a look at a scenario where it saved us from the perils of AT&T in our Sprint Overdrive review. Well, in this episode, we review the Sprint Overdrive 4G mobile broadband hotspot, letting you know all the details on the device and what you can do with it. Seriously, this thing allows you to connect up to five devices (think iPhone, iPad, laptop, etc.) to Sprint's 4G network at the same time in supported cities. The Overdrive will fall back to 3G if you leave a 4G area, still supporting up to five devices (albeit, a bit more slowly.) It's a solid device, and it's no wonder that Sprint's trying to jump on the iPad bandwagon with the Overdrive.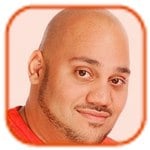 Posted by Andru Edwards Categories: Accessories, Apple, Handhelds, Wireless / WiFi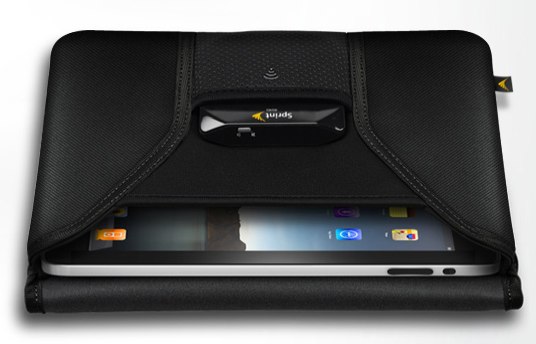 Oh man, do we love how hard Sprint is pushing their 4G service, especially as it pertains to Apple devices! The latest is a new 4G iPad case, which is basically a sleeve-style cases for the iPad that also has a pocket that is specially fitted to house a Sprint Overdrive 4G hotspot. Now, Sprint is just referring to this as the "4G Case," and they even say that it also fits the nook and other e-readers, but let's call a spade a spade here, Sprint is trying to entice you to buy an iPad and Overdrive rather than an AT&T 3G iPad. We can't say we disagree with that option either.
You can get a Sprint 4G case free with the purchase of a Sprint Overdrive at participating Best Buy locations. We called up four participating locations in the Seattle area though, and no one knew what the hell we were talking about. So, your mileage may vary.
Read More

| Sprint 4G Case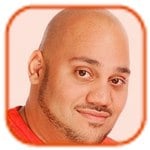 Posted by Andru Edwards Categories: Cell Phones, Corporate News, Handhelds, Wireless / WiFi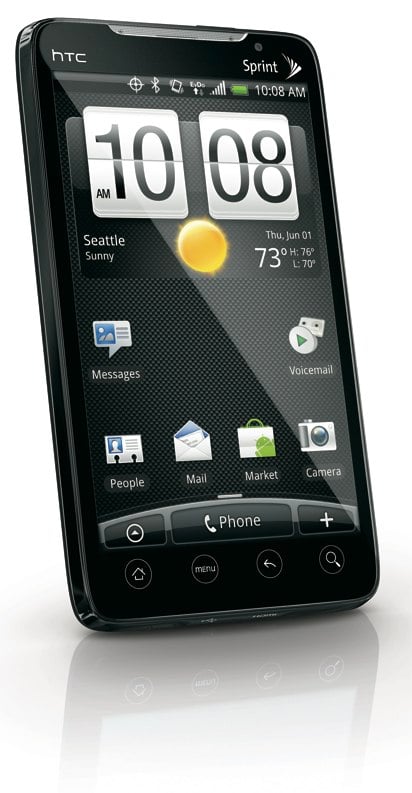 Over at CTIA, Sprint just dropped the big announcement that we knew was coming, they will be launching the first 4G smartphone - the HTC EVO 4G - and they will be doing it "this summer." The EVO 4G runs Android 2.1, and has a gorgeous 480x800 4.3-inch TFT LCD display and is powered by a 1GHz Snapdragon QSD8650 processor and 512MB of RAM. Onboard memory isn't much to write home about at 1GB, but seriously, that is the only "flaw" we can find with the initial look at this device, if you want to even call it that. I mean, it ships with an 8GB microSD card, and is upgradeable to 32GB. Still, built-in is always nice.
Wanna talk about some of the more exciting stuff? Well, we've got an 8 megapixel camera on the back, which can shoot 720p HD video, as well as a 1.3 megapixel front facing camera. You know, the one we've been waiting for on the iPhone? Expect to be able to do video chatting on the EVO 4G. Also, expect to be able to view the content stored on it on a larger display, since this thing rocks HDMI out. 802.11b/g Wi-Fi support and an 8GB microSD card round things out, so as you can see, this thing is packed. Oh, and let's not forget that whole 4G thing.
The HTC EVO 4G will be the first device outside of AT&T that will allow for both voice and data to be used at the same time, thanks to the phone running both EV-DO Rev. A and WiMAX alongside a CDMA antenna. Even cooler, in our opinion, is that this device acts similar to a MiFi or Overdrive device, where it becomes a mobile hotspot that allows you to share your 4G connection with your other devices wirelessly. However, rather than being limited to five connections, the EVO 4G can give that good 4G Internet lovin' to 8 devices at once.
Sprint knows that those picking up a 4G device are going to expect a lot more from their connection their phones that are stuck on 3G, and they demo'd a few scenarios to show that they are serious. You can stream high definition content to and from the device, take pictures and stream them anywhere, get instant and live search results with Google Goggles, and much more.
Despite the torrent of info that Sprint provided as it pertained to the HTC EVO 4G, they did neglect to provide a solid release date, as well as the price of both the EVO 4G itself, or the associated 4G data plan.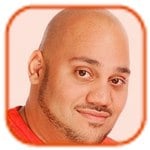 Posted by Andru Edwards Categories: Cell Phones, Corporate News, Google, Handhelds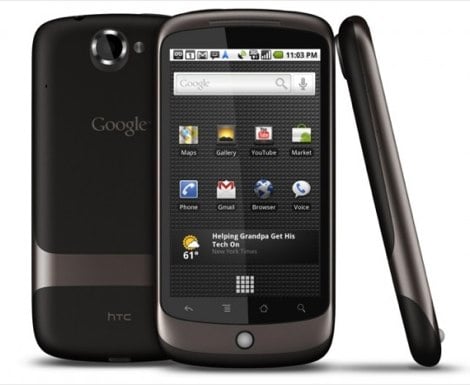 Just yesterday we let you know that the Nexus One had made it to AT&T and Rogers Wireless, and that it would be hitting Verizon this Spring. Well, Sprint, not wanted to be left out of the party, announced today that the Nexus One would be coming to their network as well! They have no price, nor a release date, but hey - at least now we know that Google's flagship device will be available soon on all four major US wireless carriers. That's gotta count for something, right?
Read More

| Sprint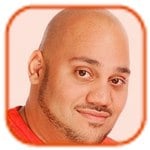 Posted by Andru Edwards Categories: Broadband, Features, Product Reviews, Wireless / WiFi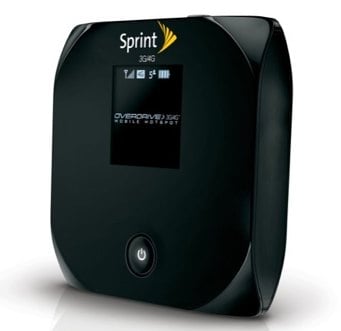 I've been playing with the Sprint Overdrive 4G mobile hotspot device that the company sent me a few weeks ago, and I've gotta say, this thing has come in handy way more often than I thought it would. So much so, in fact, that I find it to be an essential tool and I carry it around in my left jacket pocket everywhere I go at this point, and charge it over USB when I am in the car driving somewhere. I'll be giving a few examples of how the 4G Overdrive device has come in handy over the next few days, but I wanted to start with this one because I know so many iPhone, iPhone 3G, and iPhone 3GS owners out there that cry to the heavens to be saved from the vile clutches of AT&T and their constant network FAIL.
Click to continue reading Sprint Overdrive 4G mobile hotspot rescues iPhone from AT&T hell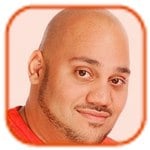 Posted by Andru Edwards Categories: Full Episodes, Gizmatic, Broadband, CES, CES 2010, Features, Podcasts, Videocasts, Videos, Wireless / WiFi
We caught up with Clear, who had just launched their new 27-city 4G mobile broadband network, at CES 2010's It Won't Stay in Vegas blogger party. We talk a bit about what 4G is, why it's better (way better) than 3G, and also give you a look at the technology in action. Clear has partnered with Sprint on the rollout of 4G, so all that 4G that Sprint has been talking about recently? That's thanks to the efforts of what Clear (formerly known as ClearWire) has been doing in the 4G space.
A big thank you to Bing for sponsoring Gear Live's CES 2010 coverage.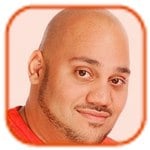 Posted by Andru Edwards Categories: Apple, Cell Phones, Handhelds, Rumors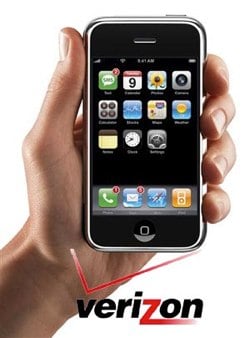 Gotta love those analysts, as they're always good for stirring the rumor mill - this time it's BusinessWeek reporting claims that Apple will likely be ending it's exclusive relationship with AT&T in order to bring the iPhone to all major US carriers. According to Tim Horan, telecommunications analyst at Oppenheimer & Co., T-Mobile USA should have the iPhone available this summer (whatever the follow-up to the iPhone 3GS turns out to be,) with Verizon and Sprint getting the goods this fall. Even Clearwire will be able to get in on the action, as they are expected to get the iPhone sometime in 2011. Of course, AT&T has been the exclusive carrier of the iPhone since it launched in June 2007.
Of course, Apple has the perfect opportunity to announce changes like this if they'd like, as they've got what many are predicting to be a colossal Apple event on January 27th, just two days from now. We'll keep you posted.
Read More

| BusinessWeek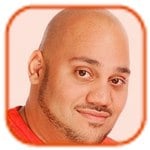 Posted by Andru Edwards Categories: Cell Phones, Corporate News, Handhelds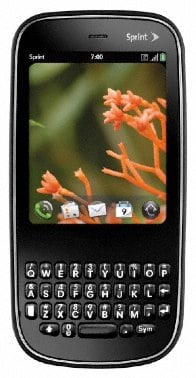 Right on time, Palm and Sprint have finally made their plans for the Palm Pixi public. In case you didn't know the Pixi is just the second device from Palm that runs their webOS operating system (the first being the Palm Pre.) On November 15th, you'll be able to pick up a Pixi from Sprint stores, RadioShack, Best Buy, and Walmart for a cool $99.99 after $50 instant rebate, and $100 mail-in rebate. So, really, you'll need $200 in the back if you want to cop one of these on day one. Yeah, we agree with what we know you're thinking - what is Palm smoking that gives them the confidence that they can sell this phone for $100, when the much more powerful Pre can be had for $150? We'd love to find out, because we expected to see this one launch at $49-79, but hey, we aren't Palm.
Anyone gonna pick this one up?
Read More

| Palm Pixi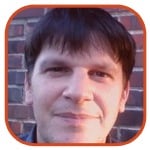 Posted by Mark Rollins Categories: Cell Phones, Rumors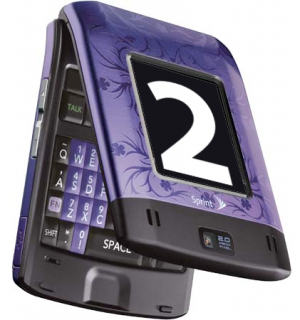 We never expected to see a basic phone like the LG Lotus get a sequel, but that's apparently what's happening, and the Lotus 2 seems to be upon us. The phone should be launching sometime in January, and will have the same QWERTY keyboard as featured on the original. As for differences, the Lotus 2 will replace the outer info screen with a touchscreen display, although, how useful a display that small will be with the added touch controls is questionable. In addition, the Lotus 2 will support 32GB microSD cards, up from 12GB on the original.
Read More

| MobileCrunch

© Gear Live Inc. – User-posted content, unless source is quoted, is licensed under a Creative Commons Public Domain License. Gear Live graphics, logos, designs, page headers, button icons, videos, articles, blogs, forums, scripts and other service names are the trademarks of Gear Live Inc.