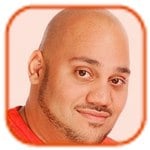 Posted by Andru Edwards Categories: Hot Deals, Internet, Music
Rdio said late Wednesday night that the service plans to provide free access to its music catalog without advertising, leading to speculation that social sharing might be the next business model.
MOG reportedly plans to announce a similar strategy on Thursday, and other music services are expected to follow suit. When Spotify launched in the U.S., it too pursued a free model, and more than 1.4 million people have signed up, according to reports. It's all leading up to an expected launch of Facebook Music next week, where social advertising could pay for the "free" services.
"Continuing on its first-to-market strategy, Rdio will soon be launching free access to its music catalogue without advertising," a spokesman said in an email on Wednesday night.
The offering will be available in the very near future and available to any consumer, with no need for a credit card, Rdio's spokesman added.
Click to continue reading Rdio and MOG prepping ad-free no-cost option for their music catalogs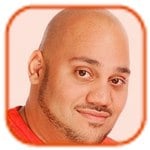 Posted by Andru Edwards Categories: Features, Internet, Music

Spotify launched in the US last week to much fanfare, but the problem is that it's currently an invite-only service if you wanna use the free music streaming part of it. If you've been crestfallen while watching your friends get their jam on while you've been left out, there's hope! We've got fifty (that's 5-0) Spotify invites to hand out, and we're hooking our Twitter followers up. Do you wanna win one? Of course! Here's how:
We'll DM the first 50 people who get that tweet out there with a Spotify invite code, so watch your inboxes!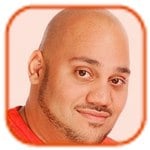 Posted by Andru Edwards Categories: Home Entertainment, Music, Videos, Wireless / WiFi
If you don't know, we're huge fans of Sonos here at Gear Live. There's nothing else like it if you're a music lover for managing and listening to just about anything you can think of, in any room of your home, wirelessly. Today, Sonos is introducing a new product aimed at lowering the cost of entry into Sonos ownership with the PLAY:3. The PLAY:3 is a small, Hi-Fi streaming unit that sports three integrated speakers (a tweeter and two mid-range) and three digital amps, offering big sound. There's no subwoofer (save that for the PLAY:5, formerly known as the Sonos S5) on board, but the PLAY:3 does rock a passive bass "radiator" to make up for it, and we hear it works well. You can pick up the PLAY:3 for $299 from Sonos directly, or in stores. If you're new to Sonos, you'll also need to pick up a $49 Bridge to create the Sonos wireless network in your home. Once you have that, you can then just add more Sonos zones to any room in your home, and they'll automatically pick up the network and start working. It's good times.
We expect to get a test unit of the PLAY:3 in tomorrow, and we will start testing and let you know our thoughts.
Read More

| Sonos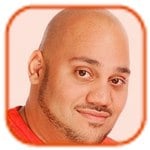 Posted by Andru Edwards Categories: Corporate News, Music

We know a lot of you were expecting OS X Lion tomorrow, and while we aren't saying it's o ut of the question, we do know one long-awaited product that'll definitely be launching tomorrow, and that's Spotify. It took them a hell of a long time to get everything signed, sealed, and ready to deliver, but the Spotify folks are ready to roll:
We were really adamant about bringing the service to the US, which means a really great, free experience. We wanted to be really careful about the way we did this, and the rights holders felt the same way. It took some time, but we're absolutely thrilled that all four major labels and a ton of indies are behind us, and we'll be bringing that Spotify experience to the US tomorrow.
The free service will be invite-only at first, so you'll wanna head over to the signup page now to get your email address in the hat. From there, there will also be two paid tiers--a $4.99 per month service that does away with the ads, and a $9.99 per month service that allows you to use Spotify on a mobile device like the iPhone or an Android smartphone, with the ability to cache tracks for offline access. The European version of Spotify boasts 15 million tracks, but there's no word as of yet on how many tracks they'll be launching with in the US. We'll know tomorrow!
Read More

| Spotify US signup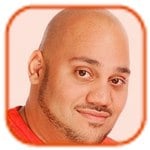 Posted by Andru Edwards Categories: Corporate News, Music

Looks like Spotify has finally gotten those US record labels in check, as it has put up a page on its site inviting US users to submit their email addresses in order to gain early access! Spotify is the super-popular music streaming service that has taken Europe by storm, offering free access to millions of tracks on-demand from your computer or smartphone. The company has been trying to launch in the US for quite some time, but has seen numerous hurdles and delays. It looks like that's all been turned around now though, and you'll soon be able to ditch your Rhapsody, MOG, and Rdio subscriptions for another service that pretty much does the same thing.
Read More

| Spotify US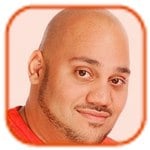 Posted by Andru Edwards Categories: Apple, Music, Portable Audio / Video, Software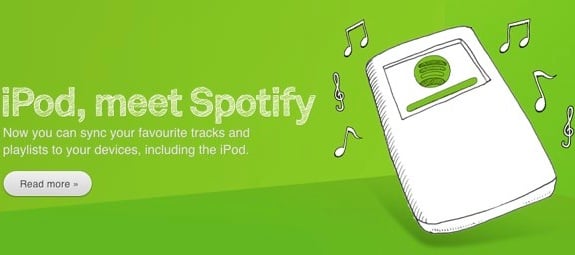 European online music service Spotify on Wednesday announced a new MP3 download service, as well as the ability to sync music on iPods and the Spotify iPhone and Android apps.
With Spotify's download service, users can purchase tracks in bundles. Ten tracks will set you back £7.99, 15 tracks will cost £9.99, 40 tracks will be £25, and 100 tracks will be £50.
"Spotify's new MP3 download service makes it possible to own your playlists in one easy step," the company said in a statement. "By introducing a range of MP3 bundles, we've been able to offer you some of the most competitive prices available—from as little as 50p per song."
Spotify features include the ability to: search, browse, and play millions of tracks; stream over Wi-Fi or 2.5/3G; access offline playlists; on-the-fly sync; a what's new tab; wireless sync of your local files to your phone; and the ability to tag favorites into a special list.
One of the most frequent requests, however, was the abilty to sync that music to Apple's iPod, something Spotify said is now a reality. Just connect an iPod to your computer via USB and it will appear in the "devices" section of the Spotify sidebar. You can then sync MP3s in your Spotify playlists to the iPod.
Click to continue reading Spotify unleashes music downloads with iPod syncing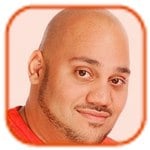 Posted by Andru Edwards Categories: Features, Google, Internet
April Fool's Day is upon us, and that means that you can never be too sure if anything you read today is true or bogus. Everyone from Google and Hulu to Funny or Die and Groupon have come up with their own gags, and here's a look at some of the ones circulating this morning. If you see any other notable April Fool's Day jokes, let us know in the comments.
GOOGLE
Chromercise: In a throw-back to Jane Fonda and the Jazzercise era, Google is helping you get your fingers limbered up for some searching with Chromercise. Strap on your most flattering 80s fingerwarmers and Google-fied headbands, and feel the burn.
YouTube: While you might think that YouTube was founded in the last decade, it actually dates back to 1911, when videos of horse and buggy crashes and pre-talkie fruit conversations dominated the airwaves. And of course, pets were still able to play instruments with ease; trumpet cat ftw.
Autocompleter: You thought those auto-completes on Google were done by an algorithm? Nah, it's just Michael, an auto-completer at Google. He started out as a spell checker, but now provides users with suggestions as they type. Michael averages about 34,000 words per minute and goes through a keyboard every eight days.
Comic Sans for Everyone: As we all know, comic sans is everyone's favorite font. As a result, Google will roll it out as its default fonts across all Google products, effective April 4. It's live for a few lucky people in the Google Labs Trusted Tester Beta Preview Sandbox program, so check it out.
Gmail Motion: Typing and using a mouse to write emails? Blech. With Gmail Motion, you can use your Webcam and simple movements to tell Gmail what to write. To open an email, move your hands like your opening an envelope. To reply, point your thumb behind you; use both hands to reply all.
Click to continue reading The best of April Fool's Day 2011 from around the web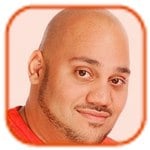 Posted by Andru Edwards Categories: Internet, Music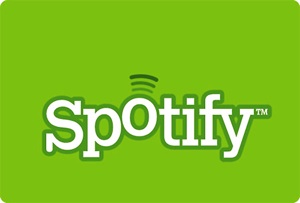 In an age when Internet companies are struggling to make subscription-based services a success, music service Spotify has something to celebrate. The company announced this week that it now has one million paying subscribers.
"It's a testament to our fantastic users who continue to support us and spread the Spotify word, either by telling friends or sharing some of the 200 million playlists that you've put together so far," the company wrote in a blog post.
Spotify launched in October 2008 and reached 1 million users by March 2009. The service's features, however, have now prompted at least 1 million users to upgrade to Spotify's premium services.
Click to continue reading Spotify hits 1 million subscribers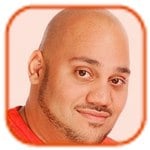 Posted by Andru Edwards Categories: Apple, Music, Rumors
We've been waiting for Apple to launch some sort of iTunes subscription music service for years now. Seeing other companies like Rhapsody, Napster, and Microsoft's Zune offer it while leaving Apple out has been pretty frustrating. However, today Reuters is reporting (alongside CNET and the New York Post) that Apple is in talks with all the major record execs to pitch a new subscription music service. Basically, for $10-15 per month, you'd get unlimited access to pretty much the entire iTunes music library. It's definitely a move to ward off Spotify, since they are trying hard to get into the US, as well as the impending launch of Windows Phone 7 which will include a hyped up and renewed push of the Zune Pass. We'd love to see this one happen.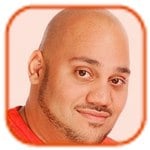 Posted by Andru Edwards Categories: Music, App Store News, New Apps
Hey, streaming subscription music fans, it looks like Spotify has finally been approved by Apple, and it will be appearing in the App Store shortly. You may not realize how big a deal this is at first glance, but trust me, this is huge. Spotify is a service that gives you all-you-can-eat access to music for a set fee each month. The app appearing on the iPhone and iPod touch means that you can use another store besides iTunes to listen to, and download, music. Yes, Spotify even lets you listen to downloaded tracks if you are offline. This is a game-changer, and we look forward to getting our hands on Spotify once it is released!
© Gear Live Inc. – User-posted content, unless source is quoted, is licensed under a Creative Commons Public Domain License. Gear Live graphics, logos, designs, page headers, button icons, videos, articles, blogs, forums, scripts and other service names are the trademarks of Gear Live Inc.