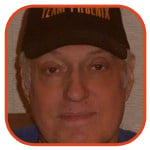 Posted by Joel Rosenberg Categories: Editorials
I have the greatest screw up of 2009 by far. X-Men Manifest Destiny 5 is not X-Men Manifest Destiny 5. It is really X-Men Spiderman 3. They either printed the wrong cover or the wrong book. Stay tuned.
Does anyone else have the slightest idea what is going in X-men Noir. Who are the good guys? Who are the bad guys? I am so confused.
Batman 684 is a good continuation of the story line if only I could figure out what story line it is the continuation of? And remember, boys and girls, never end a sentence with a prepostion.
I have been told I am the biggest perv on the website. If that's true, what do you have to say about Ultimate Hulk Annual? Hulk and Zarda? Remember that every woman the Hulk has sex with seems to die - Betty, Jarella and what's her name from Planet Hulk.
If Katherine Heigl can have sex with dead Denny on Grey's Anatomy, why can't Hank Pym have sex with dead Janet in Avenger's Initiative?
Sub-Mariner is a beautifully drawn book, but on which planet is the story set? Is it in any continuity? In fact is there any story here?
After January 20th can we still refer to Black Adam, Black Panther, and Black Lightning? I mean we do have Dark Avengers coming.
The freebie Marvel is giving away on War of The Kings is a pretty good recap of everything that has led us to where we are. I wonder if we will ever have a War of the Queens? I am collecting jokes now in case it ever happens.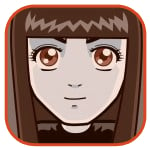 Posted by Sheila Franklin Categories: Cameras, Cell Phones, Corporate News, GPS, Handhelds, Movies, Music, Video Games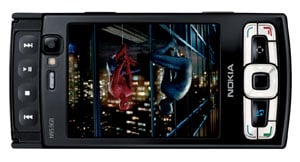 Nokia has debuted its N95 with "Spiderman 3" film, wallpaper, and ringtones, which they feel will show off its capabilities. The handheld features a 2.8-inch, 240 x 320 QVGA display, a 5 megapixel cam with Zeiss optics, A-GPS with over 150 countries, WLAN, HSDPA, and storage of up to 20 hours of video and 6000 tunes with 8GB. The N95 also has the good fortune of being part of the Nokia Music Store and N-Gage Games, which will be going live soon so that you can actually test a game before purchase. The black N95 with 2-way slide is available in Europe and selected countries in Africa and the Middle East for €560 (~$793.00.)
Read More

| Nokia via Mobilewhack

Posted by Lolita Beckwith Categories: Music, Portable Audio / Video, Toys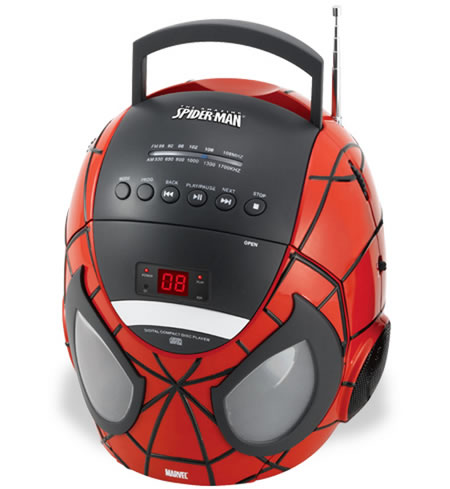 There are two types of people in this world: those who are drooling over the accompanying photo, and those who just aren't. And the photo says it all….a CD boom box with AM/FM radio in the shape of Spider-Man's head. Just remember that if you want to show Spidey off outdoors (and you know you do), he requires a whopping eight C batteries. Don't worry, an AC adapter is included. Available for $50 USD.
Read More

| Etoys via Gizmodiva
Posted by Michael Cardiff Categories: Action, PlayStation 3, Rumors, Xbox 360
Okay, I can't speak for the game yet - who knows, swinging around cityscapes for a third time may be just as fun as the first outing. But my God, Sony has painted themselves into a corner with this whole PS3/Spiderman font crossover thing. I mean, just look at that Spider Man 3 360 box. There's the big sideways, PS3 -font logo on the lefthand side, which would make me think "Oh, this must be a PS3 game!", but then there's that huge honkin' Xbox 360 logo at the top! Gah! And to top it off, there's a big "3" smack-dab, front and center. Does this mean Playstation 3? It's like, it's a PS3 game... but it's NOT a PS3 game. Whoa. It certainly looks like it has something to do with the Playstation, what with that PS3 font and all. Oh wait, that's the Spiderman font as well.
Of course, we all know what this means. It's all part of a secret, UNDERCOVER PLAN by Sony and Microsoft to make people amenable to their UPCOMING MERGER! That's right, you heard it here first! RUMOR: Sony and Microsoft will merge, soon after the release of Spiderman 3. Or is it SPIDERMAN 3? Anyway, it all makes perfect sense!!!!! It's the only way to counter the threat of Nintendo taking over the world with their magic wands!!! Can't you see, CAN'T YOU SEE!!?!!!?! (brain asplodes)
Read More

| Gamestop.com


Posted by Lolita Beckwith Categories: Apple, Portable Audio / Video

Doesn't it seem like iTunes gets more and more interesting and diversified as each day goes by? Now comes word that Sony and Apple have cut a deal to bring episodes of 70's TV classics "Charlie's Angels", "Starsky and Hutch" and (geek alert!) the original animated "Spiderman" to iTunes, for only $1.99 each. While we won't hold our breath for episodes of "Pink Lady and Jeff", we do hope this trend takes off, as we're really hankering for a "Mod Squad" fix right about now.
Read More

| Cnet

© Gear Live Inc. – User-posted content, unless source is quoted, is licensed under a Creative Commons Public Domain License. Gear Live graphics, logos, designs, page headers, button icons, videos, articles, blogs, forums, scripts and other service names are the trademarks of Gear Live Inc.