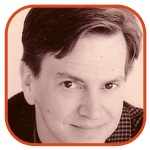 Posted by Tom Mason Categories: Editorials, Marvel Comics,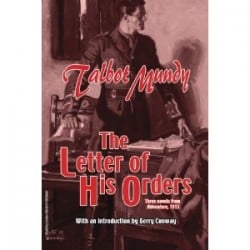 Gerry Conway co-created The Punisher, co-created Man-Thing, co-created Firestorm and wrote some of my favorite Marvel comics, including a long run on Amazing Spider-Man. When he successfully transitioned out of comics and moved into show business, I still followed his career as he worked his way up the ladder. He's recently been writing and producing for the Dick Wolf Law & Order empire, specifically on Law & Order: Criminal Intent.
Talbot Mundy, author of King of the Khyber Rifles, influenced a who's who of writers with his tales of manly adventure at the edges of the sun-never-setting British Empire in the early 20th century. Fans included Robert E. Howard, Leigh Brackett, Robert Heinlein and Fritz Leiber.
Click to continue reading Gerry Conway Likes Talbot Mundy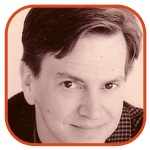 Posted by Tom Mason Categories: Editorials, Movies, Reviews, Television, DC Comics, Marvel Comics,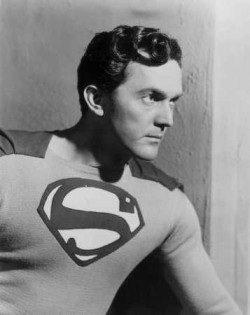 Hey Librarians! Pack up your decimals of Dewey and head out to Washington DC, where all the cool graphic novels are going to be talked about. It's the American Library Association's annual conference, and it's set for June 24-June 29. Early Word has the word on all the graphic novel programming just waiting for you.
Dave Simons: It's been one year since the death of the acclaimed artist Dave Simons and his friend Daniel Best and 20th Century Danny Boy remembers him with stories and quotes, like this one: "Here is my recipe for a winning comic book cover: Flame. Gorilla. Skull. Hot chick. Other elements of interest: Nazis, dinosaurs." I would totally buy Flaming Gorilla Skull Chick Vs. Nazi Dinosaur #1 from any publisher. Even at $3.99. I'll even write it. And I wish Dave was still alive to draw it.
Superman Serials: The Bijou Blog takes a look at those Superman movies that most comic book fans don't care about: the old serials like Superman and Atom Man Vs. Superman, starring Kirk Alyn. "His Superman seems stern at times, then happy-go-lucky, but also happens to take a sadistic glee in cracking two crooks' heads together. The cape appears to give him some trouble. Alyn is seen to push it out of his way several times and he never runs while in costume, doing more of a ballet leap to keep from tripping."
Click to continue reading Weekend Reading: Bob Bolling, Dave Simons, Kirk Alyn and Chuck Jones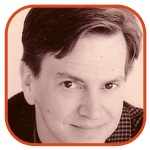 Posted by Tom Mason Categories: Interviews,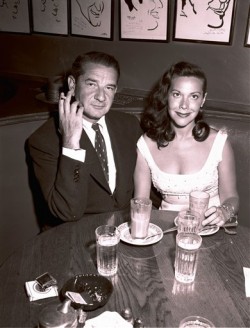 So your flight across the Atlantic was canceled due to volcano, and you're stuck at home with just your computer. Why not click a few links and find out how a New Yorker cartoonist kept a diary of sexual conquests, how John Scalzi is rebooting Little Fuzzy, and Shary Flenniken tackles Alcott?
The Addams Family Man: Charles Addams, creator of The Addams Family which began as a series of cartoons in The New Yorker, became a 1960s TV series, then a couple of movies, and now a critically-reviled Broadway musical, is the subject of a detailed biography. Cartoonist Edward Sorel has a review that also chronicles some of the hot chicks of the era who hooked up with the cartoonist, including Veronica Lake and JFK's wife. That's right, a cartoonist got to shag Veronica Lake, and even kept a diary entry about it.
Danger Ace: Yes, you could be reading Brightest Day or Nemesis right now, but you should really try the online comic from Chad Bowers and Carl Yonder.
Click to continue reading Weekend Reading: Addams Family, Little Fuzzy, Danger Ace and Louisa May Alcott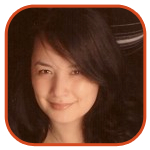 Posted by Veronica Santiago Categories: Columbia Pictures, Disney, New Line, Paramount, Sony, Universal, Warner Bros, Action, Adaptation, Adventure, Drama, Family, Romance, Science Fiction, Sequels, Comedy, Casting, Celeb News, Technology, Upcoming Releases,
The Muppets: If you enjoyed Jim Henson's characters in their popular "Bohemian Rhapsody" video, you'll probably love them in their new Muppet movie. James Bobin, a co-creator of Flight of the Conchords, has been tasked with helming the family-friendly project written by Jason Segel and Nicholas Stoller.
Click to continue reading Sequel News: Muppets, Chronicles of Riddick, Underworld and More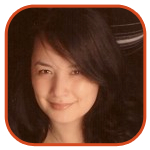 Posted by Veronica Santiago Categories: 20th Century Fox, Columbia Pictures, Paramount, Sony, Action, Adventure, Drama, Science Fiction, Sequels, Comedy,
Four Brothers: How do you follow a film like Four Brothers? Well, you apparently add another brother. Paramount is currently developing Five Brothers, a sequel to the 2005 entry. Details of the film are not known, but Mark Wahlberg has already expressed interest in returning.
Click to continue reading Sequel News: Four Brothers, Jurassic Park and More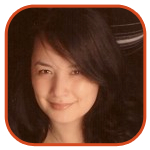 Posted by Veronica Santiago Categories: Columbia Pictures, Sony, Action, Adaptation, Adventure, Sequels, Scripts,
A sticky situation has just been wiped clean.
Spider-Man 4, already delayed to due to script disagreements, has just been scrapped altogether.
Even though a fourth Spidey film will be produced, neither Sam Raimi nor Tobey Maguire will be involved with the project. Columbia Pictures and Marvel Studios have chosen to reboot the series and bring the story back in time. The superhero will now experience his awkward high school years once again.
Click to continue reading Spider-Man 4 Canceled, Franchise Restarted
Read More

| MSNBC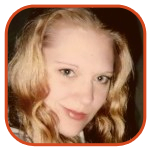 Posted by K.C. Morgan Categories: Sony, Action, Adventure, Sequels, Filmmaking, Scripts, Upcoming Releases,
Spider-Man 4 may not make its scheduled release date of May 11, 2011.
Despite having had four writers on the project (David Lindsay-Abaire, James Vanderbilt, Gary Ross and Alvin Sargent), the script still isn't finished. Finished, heck - according to gossip, the director (Sam Raimi) and the studio (Sony) can't even agree on the plot.
Currently, it looks like Spidey's next adventure will have to wait until late summer 2011.
Read More

| Yahoo! News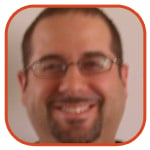 Posted by David Torres Categories: Reviews, Marvel Comics,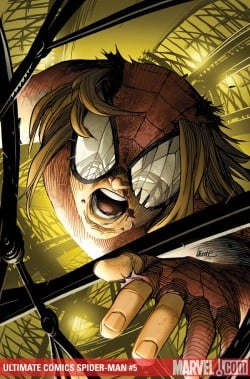 Rating: ****
If you are a new reader of Brian Michael Bendis's run on Ultimate Comics Spider-Man and if you think that things are moving a bit slow, do not worry. Look at the pace that Bendis is presenting in his story as if it were a fine dining experience. When you are eating a fine meal, you don't wolf down your food as if you're at McDonald's. Instead, you take your time to savor every moment of every bit of food. Bendis's take on the Spider-Man character is so perfect, that you want more after every issue you've read. What's the old saying? Leave with them wanting more. I guess that's the best way to describe how I feel when I'm reading his Spider-Man - I want more.
Although the comic audience is mostly adult males, Brian Bendis writes Ultimate Comics Spider-Man as a comic geared more towards a tween/teenage audience. I can see a kid in that age range who has enjoyed Harry Potter and Twilight really enjoying this book more than an adult would. Spider-Man really acts like a teenager here. You don't get the feeling of a writer trying to write dialogue that a teenager would say - particularly towards the end of the book with Peter and Gwen.
Our story continues the opening arc of this relaunched title with Spider-Man battling Mysterio. When we last left off, Spider-Man was at the mercy of Mysterio. It looks grim, but thanks to the arrival of the mysterious new cloaked hero that first appeared in issue one, Spider-Man makes it out alive. Thanks to this intervention, Spider-Man is able to recover and duke it out with Mysterio. The cloaked figure knocks out Mysterio's technology and we see his face. As a result, an explosion happens, but all survive and Mysterio swears revenge.
Click to continue reading Marvel Comics Review: Ultimate Comics Spider-Man #5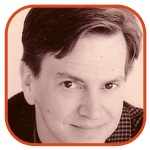 Posted by Tom Mason Categories: Editorials,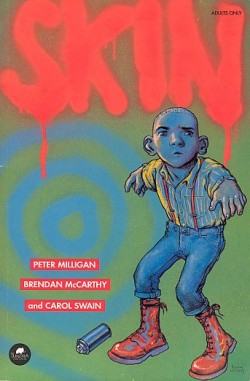 Happy holidays! Gravy is the Giant-Size X-Men #1 of my family and I'm so stuffed that my stuffed fingers keep hitting double keys. So I'll celebrate with a shortened post for the holiday season.
First off, over at The Comics Reporter, Tom Spurgeon has the Ultimate Black Friday Holiday Shopping Guide to nothing but good stuff - sound recommendations for you, your friends and even your family. Highly recommended, if only to open discussions.
Virginia Comic Con: Scoop over at Diamond Galleries has some nice photos of the recent Virginia Comic Con up. Michael Golden, John Gallagher, Chris Claremont, Larry Hama, Louis Small, Chuck Dixon, Steve Conley, Alex Saviuk, and Billy Tucci were among those present who got their picture taken.
Skin: Over at the Forbidden Planet blog, Joe revisits an old favorite, Skin by Brendan McCarthy, Peter Milligan and Carol Swain.
Spider-Man: You know what I really want for Christmas this year? A Spider-Man action figure dressed like Chris Claremont circa 1981.
Click to continue reading Weekend Reading: Spider-Man, Skin and The Princess And The Frog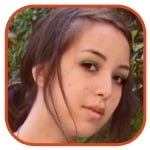 Posted by Robin Paulson Categories: Marvel Comics,
In a much-too-long YouTube video, musician Reeve Carney talks about donning the red and blue bodysuit for Broadway.
"We just wanted to get up here on YouTube today to tell you something important to us, and to maybe some people who are fans of certain comic books. Okay, basically, let's cut to the chase—we wanted to confirm the rumors going around the internet today that I, Reeve Carney, will in fact be playing Peter Parker, the amazing Spider-Man, in the Broadway production of Spider-Man: Turn Off the Dark."
Click to continue reading Carney Talks Spider-Man Musical
Read More

| Just Jared

© Gear Live Inc. – User-posted content, unless source is quoted, is licensed under a Creative Commons Public Domain License. Gear Live graphics, logos, designs, page headers, button icons, videos, articles, blogs, forums, scripts and other service names are the trademarks of Gear Live Inc.