How can it be anything other than a great week when the internets are packed with Malin Akerman swimsuit pictures, an appreciation of classic Superman artist Wayne Boring, a look at best and worst futuristic cop cars, British comics legend Leo Baxendale talking about himself and Bash Street, and Shaolin Robots? Well, it just doesn't get any better. Read and click your weekend away!
WATCHMEN'S MALIN AKERMAN: The boys (and girls) over at Short List know exactly what fanboys want. They've put up a five-click gallery of Malin Akerman (you might know her as Silk Spectre from Watchmen) in the latest swimwear. She looks like she eats right, gets her precious eight hours of sleep, and exercises. It's the next best thing to Watchmen 2.
Click to continue reading WEEKEND READING: WATCHMEN'S MALIN AKERMAN, WAYNE BORING, WOLVERINE, and MEGAN FOX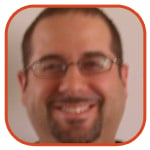 Posted by David Torres Categories: Reviews, Marvel Comics
Rating: ****
Wow! Last week I gave a glowing review to Grant Morrison's Batman and Robin #2 where I used the phrase "wow" to express my appreciation for that issue. Well, here I am saying "wow" again for Amazing Spider-man Annual #36 because that is exactly how I felt after reading this issue.
I've been reading Spider-man on-and-off since the mid-80s. If the writing was good, I read it, but if it wasn't I dropped it. There were three or four monthly Spider-man titles to chose from so I was at least collecting one of them at some point through out the years. In the 90s there was a storyline that will go down infamy as far Spider-man and comics in general: The Clone Saga. If you're a comic reader, there is no explanation needed for what was the "Clone Saga". I am one of the few people who liked the "Clone Saga" at first, but as time went on the story became a mess and the original planned ending was abandoned due to fan outrage.
I haven't read Spider-man for probably over a year now. I haven't read it since Marvel Comics committed the sin of the "Brand New Day" storyline which effectively wiped Peter Parker's marriage to Mary Jane from continuity. The way in which they did it was atrocious and I refused to buy another Spider-man comic until they reunited Peter and MJ. Well, I decided to break my promise this once and pick up this issue. The reason I broke my promise is because of one name: Ben Reilly
Click to continue reading Marvel Comics Review: Amazing Spider-man Annual #36

There's lots of cool stuff on the internets, and I had lots of free time to find all of it, I mean most of it, okay, some of it. If you like your "Tales of Steve Ditko," have a memory of comic book artist Val Mayerik, love the idea of Dave Berg getting looked at, or want to know about someone who slept their way into comics, this is the place for you. Let's get it started:
STEPHEN DESTEFANO & STEVE DITKO: A long time ago, Stephen DeStefano, one of the industry's premiere cartoon people, worked in a near-forgotten department of DC Comics and without really realizing it, he ran into Steve Ditko. At his blog which he no longer seems to update, Stephen relates the story and draws a picture of Ditko from memory. It's an old post, but worth a visit.
FRIENDLY NEIGHBORHOOD SPIDER-MAN: I'd forgotten that Steve Vrattos used to dress up as Spider-Man, not because of a particular fetish or a desire to pretend to fight crime, but because his employer Marvel Comics used to pay him to do it. If this sounds like perfect blog-fodder it is; it's a fascinating side of the business of comics that most people don't know about.
(h/t Scoop at Diamond Galleries)
"I SLEPT WITH A GUY AND ALL I GOT WAS A STORY IN AN IRON MAN ANNUAL": Before she went on to become "Operations Manager for a telephone answering service," Carrie Lowry was Carrie Barre, and she was married to an assistant editor at Marvel Comics back in the go-go 1990s. That was
Click to continue reading WEEKEND READING: STEVE DITKO, SPIDER-MAN, VAL MAYERIK & ELMORE LEONARD

Lots of great stuff this week on the internets. Here's a few things to occupy you 'til Monday.
THE GREEN LAMA: The Green Lama was created as a Shadow imitator in a story for a 1940 pulp magazine called Double Detective. It was written by Kendell Foster Crossen. The character made the leap to comics later that year in Prize Comics #7, then jumped to his own title in 1944, still written by Crossen. One of my favorite blogs, Killer Covers Of The Week, has a terrific overview of Crossen's work and his pseudonyms, and his career as a detective novelist who also wrote for the TV series' 77 Sunset Strip and Perry Mason. Now that GL is in the public domain, he's currently appearing in Project Superpowers, from Dynamite Entertainment, courtesy of Jim Krueger and Alex Ross.
MAD MAGAZINE: Senior Editor of MAD, Joe Raiola, recently made a stop at the Everett Public Library (Washington) to talk about "The Joy Of Censorship." HeraldNet – the online news service for Snohomish County has the details.
Click to continue reading WEEKEND READING: Green Lama, MAD Magazine, Dollhouse, and Blazing Combat!

It's April 1, and I think everyone knows what that means…
MARVEL COMICS will introduce a new Spider-Man one-shot: Spider-Man: Hedge Fund, a comic book that you don't actually own, can't read and will actually decrease in value.
DC COMICS will continue their corporate policy of not allowing their employees to comment on blogs or engage in internet catfights. DC employees are, however, still encouraged to dictate letters to their secretaries who will type them up on their IBM Selectrics and mail them to the local newspaper.
To compete with Zuda, MARVEL COMICS will launch a new online initiative for creator-owned comics. It'll be called Epic Fail.
PLATINUM STUDIOS has announced that they have entered into a joint venture with a pr firm to send out more press releases.
In an attempt to reach out to the digital generation, Marvel Comics will release a new X-MEN title: X-Men: Tech, which will introduce their new heroes: Twit'r, Phacebook, iPhoner, Mashed-Up, Avatard, and Utoob.
On the publication of the 39th annual edition of THE OVERSTREET COMIC BOOK PRICE GUIDE, Gemstone will publish The Overstreet Comic Book Price Guide Price Guide.
In an example of a growing trend in COMIC BOOK PIRACY, kids are illegally downloading comics from the Internet…and printing them.
STAN LEE MEDIA has announced today that they are suing everyone named Stan, Lee, Stanley, and Stan Lee.
WARNER BROS. has officially announced the Watchmen sequel: "Watchmen II: Another Thing We Do To Piss Off Alan."
A new villain based on NADYA SULEMAN will debut in Amazing Spider-Man: Doc Octo-Mom.
Don't forget to tip your waitress!

The weekend is upon us again and the internets have delivered a bounty of excellent reading. From Peter Parker's love life to Cyanide And Happiness. Check 'em out.
BRIAN MICHAEL BENDIS: Paul Morton over at Bookslut has a great interview with Brian. Mostly it's about his work on Ultimate Spider-Man but there are a couple of detours, including Alias and Jessica's relationship with Luke Cage. Here's a nice Bendis quote about Peter Parker's love life: "Doing my initial Spider-Man research, in going back and reading everything, [I found] for a sad sack this guy was getting laid left and right. This guy had more girlfriends than I ever had in high school. Betty Brant was hitting on him. MJ, Gwen. There were girls everywhere. There is an element of Peter that sees himself a certain way. But the reality is that he's doing much better than he thinks."
CYANIDE AND HAPPINESS: As hard as it might be to believe, The New Yorker has a touch of the hip in them. They sent one of their staffers to the recent New York Comic Con and scored an oh-so-brief interview with the guys from Cyanide and Happiness. You won't learn much, but it's good for a couple of laughs. After you read the interview, be sure to click on over to the Explosm website for greater goodness.
STARLOG: The old fan favorite is still being published (though it's $7.99 a copy on the newsstand – if you can still find a copy and a newsstand). Better still, they're finally back up on the internets. It's a subset of the Fangoria website, but they're just getting started and they have a nice Comics Scene section that looks like it'll expand over time. Starlog has an impressive backlog of material – great articles, profiles, interviews and more, and it would be great to see some of that fun stuff online.
MARVEL COMICS: I would totally buy a Marvel comic that looked like this.
BATMAN: This guy loves him. (Warning: this is graphics heavy so if you're backwards enough to still have dial-up, ye have been warned)
That's all for now, have a great weekend and don't forget to say thanks to the internets whenever you see them.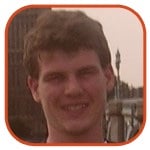 Posted by Todd Matthy Categories: Editorials

I don't believe it but Marvel.com confirmed, Spider-Man's Broadway release date will be Thursday, February 18, 2010 at Broadway's Hilton Theatre, with previews starting in January. The play's title is "Spider-Man: Turn off the Dark" with music by Bono and the Edge and Julie Taymor directing.
The story will be "teenager Peter Parker, whose unremarkable life is turned upside-down—literally—when he's bitten by a genetically altered spider and wakes up the next morning clinging to his bedroom ceiling. This bullied science-geek—suddenly endowed with astonishing powers—soon learns, however, that with great power comes great responsibility as villains test not only his physical strength but also his strength of character. Spider-Man's battles will hurtle the audience through an origin story both recognizable and unexpected—yielding new characters as well as familiar faces—until a final surprising confrontation casts a startling new light on this hero's journey."
Evan Rachel Wood will portray Mary Jane Watson but no other cast members have been announced. Go to Marvel.com and SpidermanOnBroadway.com for more information and ticket sales.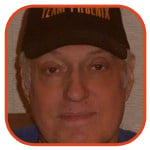 Posted by Joel Rosenberg Categories: Reviews, Site Features, DC Comics, Marvel Comics
Well, the comic groundhog has risen from its hole and determined six more weeks of not so exciting comics. Still, we persevere.
The only toys of note are the New Gods. Paraphrasing The Who, here's the New Gods, same as the old Gods. Plus the 4th printing of Amazing Spider-Man 583. Some guy in New York advertised the third printing at $3.99 with an ad in which he said the comic might become a collector's item. So what are my Diamond bills listing that book's worth? See you on E-bay.
Secret Warriors has in it… well, it's a secret, so I can't tell you. Haunted Tank 3 continues a cool and relevant storyline. War of the Kings, Darkhawk, gets us back into space in this highly well-received series. Final Crisis, Legion concludes and I am sure it will continue in the final figuring out of why the Skrulls replaced Grant Morrison and where is the original? So far, none of my customers have enjoyed Final Crisis and I don't think you can blame them. And for the few, the proud, we have the next Buffy. Hopefully, next week we have a huge shipment of Essentials coming in at bargain prices.
Stay tooned.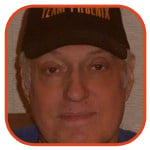 Posted by Joel Rosenberg Categories: Editorials, DC Comics, Marvel Comics
Here we are again. The Tuesday Preview has hit three in a row. Couldn't do it without you.
Some interesting books this week. In Batman 685 I am sure we will learn everything we have to know about Bats. Again, I recommend anyone trying to follow this continuity to read Bubba's comment for a clear viewpoint on our caped hero. Justice Society of America 23 should either wrap up the Gog storyline or start another. And the biggies, Final Crisis 7 and Revelations 5 - all will be cleared up. Grant Morrison reveals all. Comic readers head for tall buildings.
On the Marvel side we start with the always great Captain America. My best book of the year soldiers on. One of my new favorites is Hercules. Here is a hero that chases every woman in every story that he appears in, but with a grin on his face. And yet he seems to succeed and, as a spill over, the 7th (or 8th) smartest man in the world seems to be getting something out of his palling around with Herc. New Avengers 19 debuts and should contain the Dark Reign Saga. The only worry is that we are going to have too many Avengers teams, but I am sure we'll never get to 50. Wow, 50 Avengers Initiative teams and 52 DC Universes. Lots of characters huh? And In Ultimate Spider-Man 130 we may continue killing off characters from Ultimatum. Or not.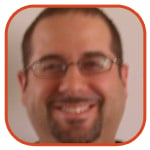 Posted by David Torres Categories: Reviews, Marvel Comics
"Dark Avengers" is a new monthly comic book that was released this week by Marvel Comics. "Dark Avengers" is a part of the "Dark Reign" storyline that will be going on in Marvel over the next few months or so. "Dark Reign" deals with the aftermath of the "Secret Invasion" storyline that ended with Norman Osborn and his cabal assuming power behind the scenes in the Marvel Universe.
This first issue is very good, but it's kind of a been there done that already. This idea of the Dark Avengers is just a continuation of what was done at the beginning of the "Thunderbolts" comic back in the 90s. Norman Osborn is in control of the Thunderbolts and at the end of "Secret Invasion," he is now in command of SHIELD - which he has had dismantled. In it's place will be HAMMER and his "new" Avengers.
Osborn's Avengers consist of what appear to be some familiar faces: Ms Marvel, Spider-man, Hawkeye, and Wolverine. These are of course not the actual super heroes joining up with Norman Osborn. In their place instead are various villians taking over the roles - just like the Thunderbolts at the beginning of their series.
Click to continue reading Marvel Comics Review: Dark Avengers #1
Read More

| Marvel Comics

© Gear Live Inc. – User-posted content, unless source is quoted, is licensed under a Creative Commons Public Domain License. Gear Live graphics, logos, designs, page headers, button icons, videos, articles, blogs, forums, scripts and other service names are the trademarks of Gear Live Inc.