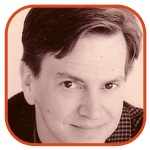 Posted by Tom Mason Categories: Conventions, Image Comics, Independent, Marvel Comics,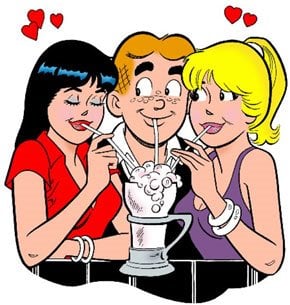 If you took the time to read through the nearly 250,000 documents released this week via Wikileaks, you'd find a comic book connection in several of them. We at Comix 411 have nothing but free time and did the heavy lifting for you. Here are the comic book-related highlights from the document dump:

When visiting with US President Barack Obama, the CIA codename for Canadian Prime Minister Stephen Harper is "Bucky."

Interrogators at Guantanamo routinely asked prisoners to choose: Betty or Veronica?
Supreme Leader of North Korea Kim Jong Il sometimes dresses up as Wildcat before he tours a factory. In other news, North Korea still has factories.
Click to continue reading Wikileaks: Comic Book Secrets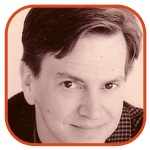 Posted by Tom Mason Categories: Editorials, Movies, Television, DC Comics,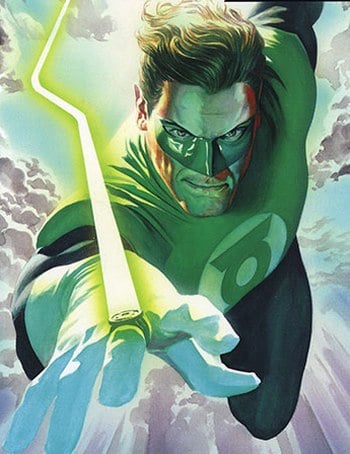 I spent Thanksgiving outside the US this year so I'm stuffed with stir-fried shrimp and chocolate ice cream, which made for an excellent breakfast of leftovers, because that's just how I roll.

If you're out and about shopping now for the holidays, here's the best Holiday Shopping Gift Guide you're ever going to need for the 2010 credit card season, courtesy of Tom Spurgeon at The Comics Reporter.

Let's see what else is going on:

Green Lantern: If you've been in awe of the new Ryan Reynolds trailer for Green Lantern, there's at least one person with an alternate view worth reading: Ricky Sprague at Project Child Murdering Robot. "The Green Lantern Corps is their 'muscle,' enforcing their rules of righteousness. They take creatures from various parts of the universe and have them fight 'evil.' There are lots of different GLs, made up of different species from different planets. You can see where this is starting to get lame."
Click to continue reading Weekend Reading: Green Lantern, Joss Whedon, Jack Kirby And James Bond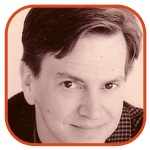 Posted by Tom Mason Categories: Editorials, Movies, Marvel Comics,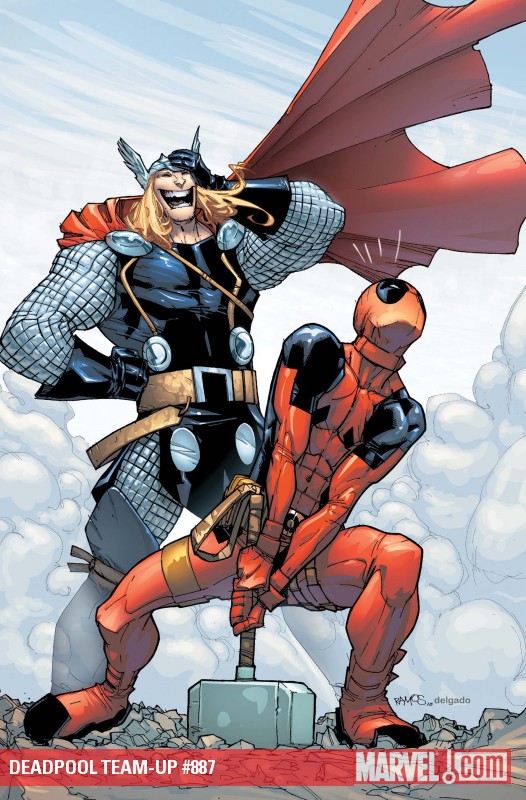 Marvel Studios, the movie-and-TV division of the vast Marvel Comics empire, is on the prowl for a new season's worth of interns.

These are part-time, unpaid positions, 20-30 hours per week and involve things like script coverage, internet and comic book research, "typical office duties," and quick errands (I'm guessing coffee, dry cleaning and picking up comics at the LCS on Wednesdays).

But since this is part of Marvel, you'll be reading early scripts for Marvel's upcoming movies and shows, reading comic books and surfing the interwebs. How bad can any of that be?

Marvel Studios is responsible for for the Iron Man, The Incredible Hulk, Spider-Man, X-Men, Fantastic Four movies, as well as the upcoming Avengers and Thor so there's really no cooler place to want to work right now. Departments looking for interns include: Film Development, Marketing, Legal, Animation and Interactive.
Click to continue reading Comic Book Jobs: Marvel Studios Interns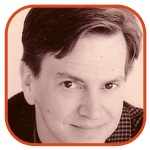 Posted by Tom Mason Categories: Editorials, Marvel Comics,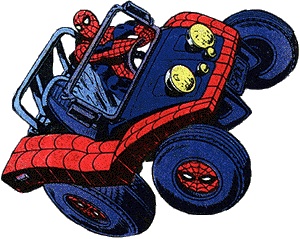 If you're a fan of Marvel Comics, then you know about Marvel's monsters like Fin Fang Foom and Tim Boo Bah. But are you ready for Marvel's Monster Trucks?
Well get ready to rumble, you V-8ers, Red Staters and Import Haters!
Marvel Entertainment, no doubt a division that rests somewhere between Marvel Comics and Disney, has expanded its deal with Feld Motor Sports, the motor sports entertainment company (and owners of the Ringling Bros And Barnum & Bailey Circus, go figure).
Click to continue reading Marvel Monster Trucks: With Great Power!
Read More

| Marvel Monster Trucks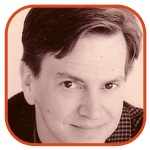 Posted by Tom Mason Categories: Conventions, Editorials, DC Comics, Marvel Comics,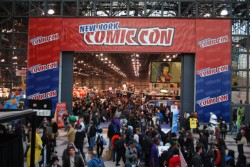 The New York Comic Con has come and gone for another year. And while you may not have been fortunate enough to attend, the spies who work for Comix 411 were there, watching, listening and recording. Here's what they overheard.
10: "I wish DC and Marvel would drop their prices again."
9: "Sold out?! In your face, San Diego!"
8: "I was promoted to VP of unemployment…"
7: "Is this the line for that Spider-Man musical?"
Click to continue reading Top 10 Things Overheard @ NYCC 2010
Read More

| The Comics Reporter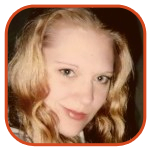 Posted by K.C. Morgan Categories: Sony, Action, Adaptation, Adventure, Remakes, Casting, Upcoming Releases,
Sony Pictures has confirmed that, as suspected, Emma Stone (Easy A) will be among the cast of the new Spider-Man re-launch—though not in the expected role.
Stone will star as blonde Gwen Stacy, Peter Parker's other love interest.
As previously reported, the role of Parker will be filled by Andrew Garfield (who may currently be seen in The Social Network), and so far no Mary Jane Watson has been cast.
Next up for Emma: an October 23 appearance on Saturday Night Live.
Read More

| Entertainment Weekly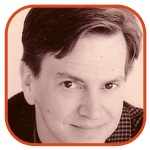 Posted by Tom Mason Categories: Editorials, Interviews, Movies, Reviews, Television,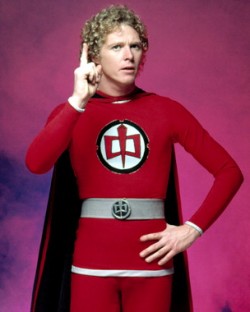 Sad news in the world of television and novels. Stephen J. Cannell, one of Hollywood's legendary writers has passed away. The list of shows he worked on and created is legendary. Comic fans might know him best from The Greatest American Hero. He mentored a number of famous writer-producers, much like Roy Huggins had mentored him. When he got tired of television, he reinvented himself as a novelist – the ones I've read are quite fun – and actor (he had a somewhat recurring role on Castle). Jaime Weinman has a nice appreciation of one of my favorite writers.
The Flintstones: Now that they've turned 50 years old – yikes! – the classic Hanna-Barbera cartoon show has attracted a lot of media attention this week. Jerry Beck at Cartoon Brew noticed the coverage…particularly how stupid the Christian Science Monitor was about it.
Appy: It's not too late to check in with the Appy Entertainment blog and see what I and two friends have to say about the digital age of comics.
Click to continue reading Weekend Reading: Stephen J. Cannell, Shel Silverstein And The Flintstones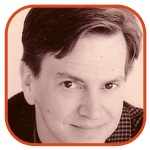 Posted by Tom Mason Categories: Editorials, Marvel Comics,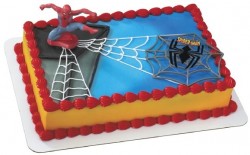 What do you like on your pizza? Pepperoni? Mushrooms? Spider-Man?
DecoPac, one of the leading cake decorating companies, already has a deal with Marvel Entertainment for cake toppers featuring Marvel Comics characters like Spider-Man, Iron Man and more.
And following a Direct Market tradition, the company has even created a series of limited edition cake decorations.
Click to continue reading Marvel Team-Up: Comics + Pizza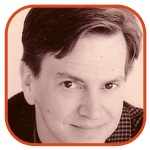 Posted by Tom Mason Categories: Editorials, Movies, Reviews, Independent, Marvel Comics,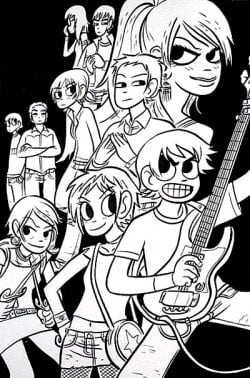 I can't believe the Spider-Man musical will hit Broadway on December 21. Are there really enough little old ladies who want to take the bus in from Long Island on a Wednesday afternoon to see an all-singing, all-dancing super-hero? That's quite a bit different from Starlight Express and Cats, right? My prediction: It'll close before the Tonys are announced, but then a touring version will criss-cross America for years with Jake Lloyd, Mischa Barton, Gabe Kaplan and Angela Lansbury in key roles.
Now let's see what else is going on:
Scott Pilgrim I: Over at John Scalzi's Whatever, guest blogger John Anderson bows down before the triumph that is Scott Pilgrim Vs. The World.
Scott Pilgrim II: The Early Word takes a look at how a comic book movie adaptation might help sales of said comic and then delivers a slap to the way DC Comics handles itself. "However, those intrigued by the Green Lantern movie are unlikely to be engaged by the continuity-heavy, you-must-buy-every-single-collection tale like Blackest Night. The folks buying Blackest Night? They are already Green Lantern comics fans."
Click to continue reading Weekend Reading: Breyfogle, Ellis, Craven, and Spider-Man Sings!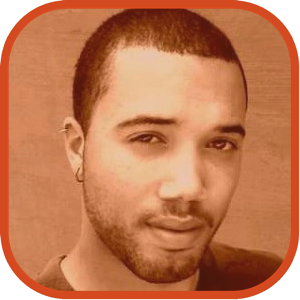 Posted by John Kilhefner Categories: Action, Activision, Nintendo DS, PlayStation 3, Wii, Xbox 360,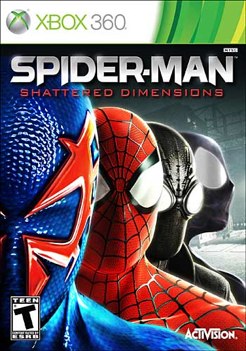 Spider-Man: Shattered Dimensions is Activision's way of trying to please fans of Spidey all across the spectrum. This game is more like four games in one, as you fight through different universes each with their own take on the Spider-Man character. Noir Spider-Man, for example, is a 1930s version of the webbed head crusader. When you play in this universe you will notice the lighting is very dark à la film noir, and the game play is centered around stealth rather than action. The Amazing Spider-Man universe flips this on its ear and chooses full frontal action as its main source of game play. As amazing Spidey you will encounter waves of baddies looking to get their skulls crushed by the non-stop assault of fists and webs you will throw at them. No creeping around in the shadows here. Ultimate Spider Man finds Peter Parker donning a black suit in a cell shaded visual style. Here your suit is your main means of offence against the waves of baddies. With the black suit you will smack, slap, and spike your way to victory. While 2099 Spider-Man takes the universe to the future, where Spidey aerially duels with robotics and other variety of baddies in amazing futuristic cities.
Whether Activision can pull off this four narrative adventure to please the hardcore and mainstream fans of Spidey while making a great game is yet to be seen. Look for this to hit stores September 7, 2010. If you pre-order it on Amazon you'll get a concept art book and unlock the Iron Spider-Man costume as a bonus.
© Gear Live Inc. – User-posted content, unless source is quoted, is licensed under a Creative Commons Public Domain License. Gear Live graphics, logos, designs, page headers, button icons, videos, articles, blogs, forums, scripts and other service names are the trademarks of Gear Live Inc.