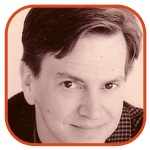 Posted by Tom Mason Categories: Editorials, Television, Marvel Comics,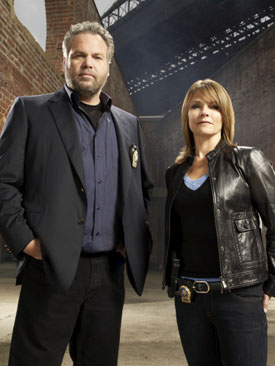 You didn't think Law & Order producer Dick Wolf and his writers would let this one get away, did you?
Famous for taking criminal cases from the news and twisting them in new, dramatic ways, the gang at Law & Order: Criminal Intent have tickets to the new Spider-Man on Broadway musical debacle.
Spider-Man: Turn Off The Dark is the long-troubled show that has been criticized by the usual theater crowd, theater critics and fans that have seen it. The play has been plagued by problems: injuries to the cast, effects that don't work, a story that makes no sense and bears little resemblance to the classic source material, and delays that have pushed the official opening farther and farther away.
According to press reports, the Marvel Comics' Spider-Man: Turn Off The Dark-inspired episode is about a "high-flying, fast-crashing show called Icarus" (see what they did there?) where an actor is killed during the production, the director is a high-strung born-again drunk and the composer is a bi-sexual rock star.
Click to continue reading Law & Order: Spider-Man Musical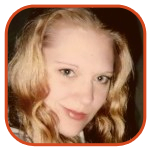 Posted by K.C. Morgan Categories: Sony, Action, Adaptation, Adventure, Thrillers, Filmmaking, Upcoming Releases,
We've got spoilers on villainous activity, straight from a cast member, of The Amazing Spider-Man, a re-boot of the film franchise. C. Thomas Howell, whose career has been fairly quiet since he played Ponyboy Curtis in The Outsiders, spilled some pretty big secrets.
Who will Spider-Man (played in this incarnation by Andrew Garfield, of The Social Network fame) battle in the upcoming film? We know. If you want to find out, just keep reading…
Click to continue reading Spidey Spoilers: Details on Villain, Last Battle Revealed
Read More

| Huffington Post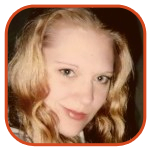 Posted by K.C. Morgan Categories: Movies, Rumors,

One day, this whole thing is going to become a movie. If only Shakespeare hadn't already taken the title "The Comedy of Errors." The Broadway musical Spider-Man: Turn Off the Dark has been delayed for the fifth time… so that the entire, $65-million monster can be completely overhauled.

Say what?! The show has been notoriously plagued with problems, but this last decision comes as a shock. Color us surprised to learn of this recent decision to push opening back another three months -- because opening night was scheduled for March 15 two months ago.
Click to continue reading Broadway Spider-Man Delayed Again, Overhaul Upcoming
Read More

| E! Online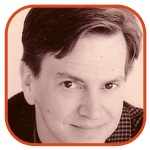 Posted by Tom Mason Categories: Editorials, Interviews, Movies, Reviews, Television, Dark Horse Comics, DC Comics, Image Comics, Marvel Comics,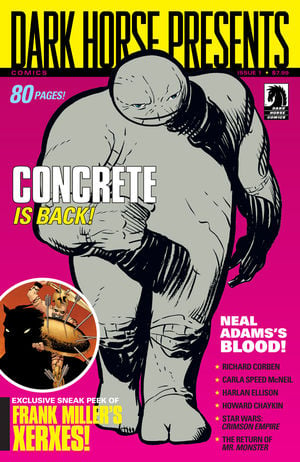 You can't beat the power of the hammer. There's a new Thor trailer floating around that feels much more impressive than the earlier Fortress of Solitude one. I'm liking it more and more, even if the big battle in the desert town looks very movie set-ish.
Now let's read some stuff...
Chaykin: Here's an interview with one of my favorite creators, Howard Chaykin, talking about his upcoming work at Dark Horse.

Chew: Marc-Oliver Frisch at Comics Beat tackles John Layman to the ground and asks him lots of questions about food, comics and work-for-hire.

Smart: I wanted to conduct an interview with Darryl Cunningham, but he's so smart that it would only serve to point out how not-smart I am. Fortunately, Tom Spurgeon at The Comics Reporter is a smarty and he landed an excellent interview with the creator of Psychiatric Tales.

Batman: The Pullbox talks to my old friend, the comics historian Peter Sanderson. Subject: The Batman TV series from 1966.
Click to continue reading Weekend Reading: Chaykin, Layman, Cunningham & Batman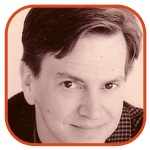 Posted by Tom Mason Categories: Editorials, Movies, Marvel Comics,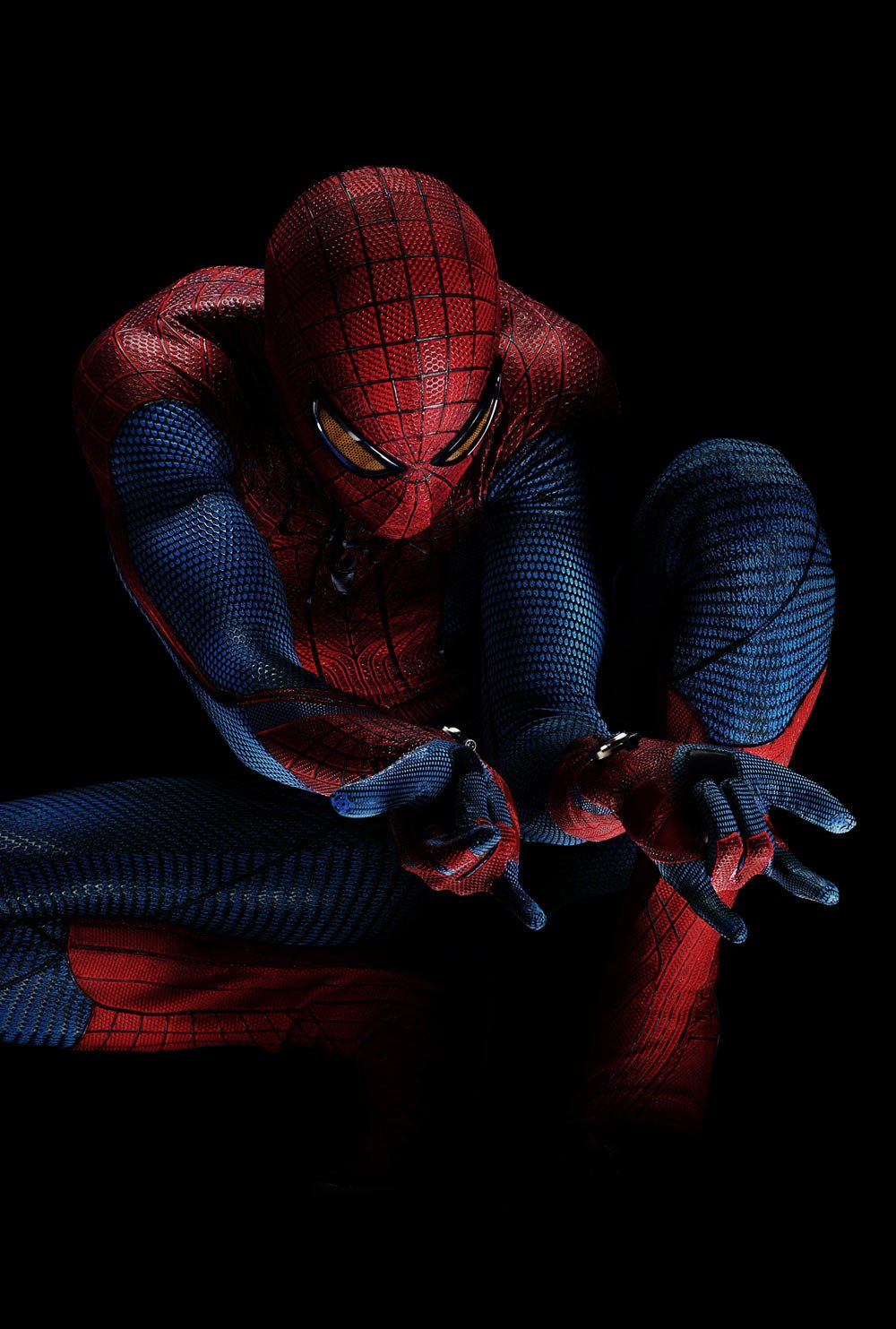 For months it's been called the Untitled Spider-Man Reboot. That title, which I was secretly hoping would stay, has been tossed aside like dreams of a Green Hornet sequel.

As of this week, the new Spider-Man movie finally has an official title: The Amazing Spider-Man, the name of the original Spider-Man monthly comic book. But as with anything, there was a long list of possible, but rejected, titles.

Here, from the not-so-top-secret files of Marvel, are the top 10 rejected titles for the 2012 Spider-Man movie:

10. Iron Man 3

9. $pectacular $pider-Man

8. Not The Spider-Man Musical

7. Spider-Man 4-D

6. Amazing Fantasy #15
Click to continue reading Spider-Man Movie Gets A Title!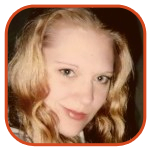 Posted by K.C. Morgan Categories: Where Are They Now?,
Spider-Man's adventures on Broadway have been delayed, and his entire story is getting revamped in the next big screen movie about him. But in the comic book world, he continues to save the innocent and punish the guilty. And now, he'll be doing it with the remaining members of the Fantastic Four.
The Fantastic crime-fighting team has been down one member since the death of the Human Torch (Johnny Storm) last month, so Spidey has stepped in to complete the quartet. The new member calls for a new name, and now the Fantastic Four will be known as The Future Foundation. Episode 588 ended the Fantastic Four as we knew them, but the three surviving superheroes will return in the first issue of their new comic, which debuts on March 23.
Read More

| Yahoo! News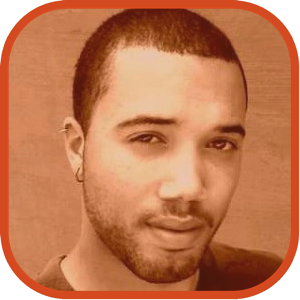 Posted by John Kilhefner Categories: Movies,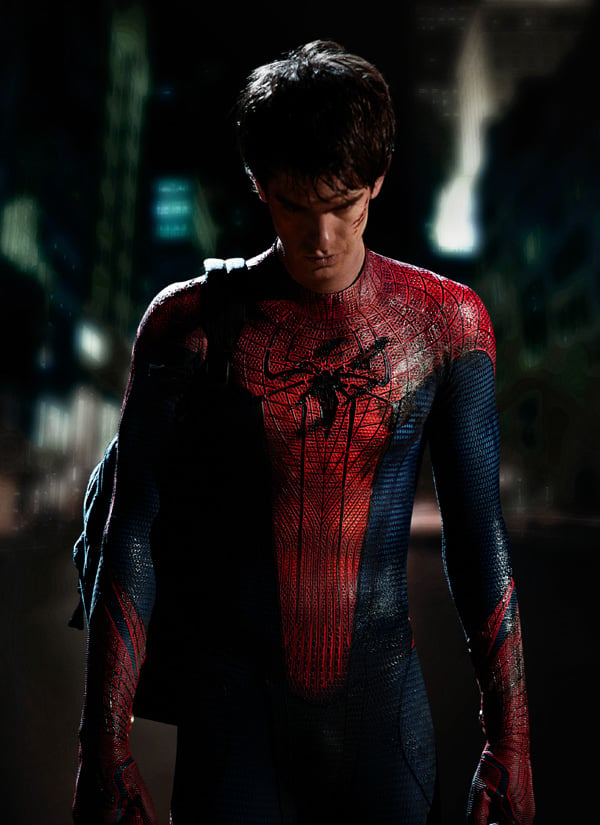 The decision to reboot the Spider-Man film franchise has sent fanboys into a frenzy of questions and excitement - both good and bad. Casting Andrew Garfield seemed questionable, until his Golden Globes nominated performance as Mark Zuckerberg's friend and Facebook business partner, Eduardo Saverin, in The Social Network. Aside from a few casting decisions, no info on the plot or thematic direction of the rebooted Spider-Man has surfaced. Instead, a couple of new images showcasing Garfield donning the Spidey suit hit the internet just a little while ago, and perhaps hold clues as to the direction of the film.
The dark noir look of the image suggests a grittier Spider-Man film. Also, note the scratches on Parker's face and his intense look of determination and/or regret; this could hint at Spidey's inner struggle of balancing power with responsibility after his uncle's murder. The sleekness of the new Spidey suit could also mean the movie will reference Ultimate Spider-Man storylines.
What do you think of the new suit? Does Andrew Garfield do it justice, or should he stick to suing successful internet companies? Let us know what you think below.
Read More

| FilmCrunch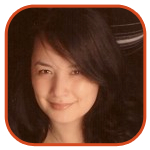 Posted by Veronica Santiago Categories: Sony, Action, Adaptation, Adventure, Remakes, Upcoming Releases,
It's been quite the week for Social Network stars.
Yesterday, we got to see Rooney Mara as Lisbeth Salander, her character in The Girl with the Dragon Tattoo remake. Now, we're getting our first look at Andrew Garfield (in costume) in the Spider-Man reboot.
In an earlier interview, Garfield said he feels "very, very lucky that I get to wear spandex for the next few months." Unfortunately for us, it's going to take more than just a few months -- over a year! -- to see him suited up on screen.
What do you think of this first still? Does it make you excited to watch the Spider-Man series ... again?
The as-yet-untitled film will debut on July 3, 2012.
Read More

| Deadline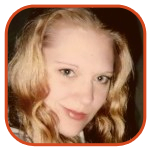 Posted by K.C. Morgan Categories: Music,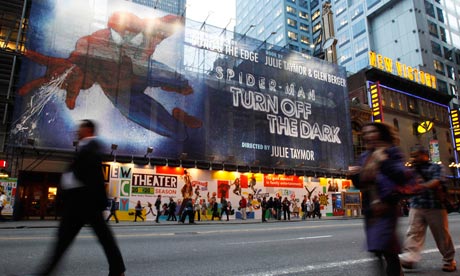 Ill-fated just doesn't seem strong enough language to describe the series of troubles that have plagued the Broadway version of one of Marvel's most successful franchises.
Spider-Man: Turn Off the Dark has been repeatedly delayed, run far over-budget and suffered a series of catastrophes that left some cast members injured. Now, the production has a new problem: Actress Natalie Mendoza has walked away.
Mendoza -- who played Arachne, an evil love interest to the spandex-clad hero -- recently suffered a concussion during last month's preview performance, and now she says she will not stay with the production. "It has been a difficult decision to make, but I regret that I am unable to continue on Spider-Man as I recover from my injury," she offered in a statement.
Click to continue reading Broadway Spider-Man Plagued With More Troubles: Lead Actress Leaves
Read More

| Yahoo! News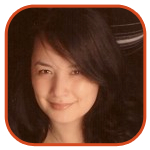 Posted by Veronica Santiago Categories: Sony, Action, Adaptation, Adventure, Remakes, Casting, Upcoming Releases,
"I feel like a kid in my pajamas. I can only say how it feels and it feels pretty special. It feels like a dream realized and a fantasy realized. I don't take it lightly and I feel very, very lucky that I get to wear spandex for the next few months."
-The Social Network's Andrew Garfield on putting on the Spider-Man's famous costume for the upcoming reboot.
(Make sure to check out other notable quotes.)
Read More

| The Guardian via The Hollywood Reporter
© Gear Live Inc. – User-posted content, unless source is quoted, is licensed under a Creative Commons Public Domain License. Gear Live graphics, logos, designs, page headers, button icons, videos, articles, blogs, forums, scripts and other service names are the trademarks of Gear Live Inc.