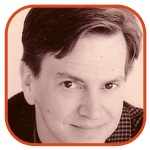 Posted by Tom Mason Categories: Editorials, Marvel Comics
What do you like on your pizza? Pepperoni? Mushrooms? Spider-Man?
DecoPac, one of the leading cake decorating companies, already has a deal with Marvel Entertainment for cake toppers featuring Marvel Comics characters like Spider-Man, Iron Man and more.
And following a Direct Market tradition, the company has even created a series of limited edition cake decorations.
Click to continue reading Marvel Team-Up: Comics + Pizza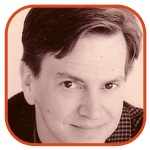 Posted by Tom Mason Categories: Editorials, Movies, Reviews, Independent, Marvel Comics
I can't believe the Spider-Man musical will hit Broadway on December 21. Are there really enough little old ladies who want to take the bus in from Long Island on a Wednesday afternoon to see an all-singing, all-dancing super-hero? That's quite a bit different from Starlight Express and Cats, right? My prediction: It'll close before the Tonys are announced, but then a touring version will criss-cross America for years with Jake Lloyd, Mischa Barton, Gabe Kaplan and Angela Lansbury in key roles.
Now let's see what else is going on:
Scott Pilgrim I: Over at John Scalzi's Whatever, guest blogger John Anderson bows down before the triumph that is Scott Pilgrim Vs. The World.
Scott Pilgrim II: The Early Word takes a look at how a comic book movie adaptation might help sales of said comic and then delivers a slap to the way DC Comics handles itself. "However, those intrigued by the Green Lantern movie are unlikely to be engaged by the continuity-heavy, you-must-buy-every-single-collection tale like Blackest Night. The folks buying Blackest Night? They are already Green Lantern comics fans."
Click to continue reading Weekend Reading: Breyfogle, Ellis, Craven, and Spider-Man Sings!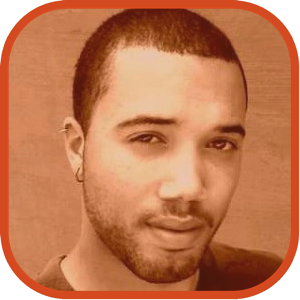 Posted by John Kilhefner Categories: Action, Activision, Nintendo DS, PlayStation 3, Wii, Xbox 360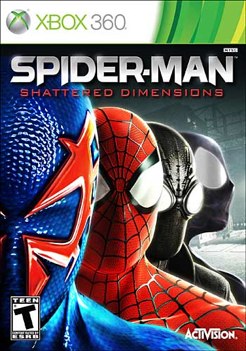 Spider-Man: Shattered Dimensions is Activision's way of trying to please fans of Spidey all across the spectrum. This game is more like four games in one, as you fight through different universes each with their own take on the Spider-Man character. Noir Spider-Man, for example, is a 1930s version of the webbed head crusader. When you play in this universe you will notice the lighting is very dark à la film noir, and the game play is centered around stealth rather than action. The Amazing Spider-Man universe flips this on its ear and chooses full frontal action as its main source of game play. As amazing Spidey you will encounter waves of baddies looking to get their skulls crushed by the non-stop assault of fists and webs you will throw at them. No creeping around in the shadows here. Ultimate Spider Man finds Peter Parker donning a black suit in a cell shaded visual style. Here your suit is your main means of offence against the waves of baddies. With the black suit you will smack, slap, and spike your way to victory. While 2099 Spider-Man takes the universe to the future, where Spidey aerially duels with robotics and other variety of baddies in amazing futuristic cities.
Whether Activision can pull off this four narrative adventure to please the hardcore and mainstream fans of Spidey while making a great game is yet to be seen. Look for this to hit stores September 7, 2010. If you pre-order it on Amazon you'll get a concept art book and unlock the Iron Spider-Man costume as a bonus.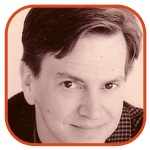 Posted by Tom Mason Categories: Editorials, Marvel Comics
Gerry Conway co-created The Punisher, co-created Man-Thing, co-created Firestorm and wrote some of my favorite Marvel comics, including a long run on Amazing Spider-Man. When he successfully transitioned out of comics and moved into show business, I still followed his career as he worked his way up the ladder. He's recently been writing and producing for the Dick Wolf Law & Order empire, specifically on Law & Order: Criminal Intent.
Talbot Mundy, author of King of the Khyber Rifles, influenced a who's who of writers with his tales of manly adventure at the edges of the sun-never-setting British Empire in the early 20th century. Fans included Robert E. Howard, Leigh Brackett, Robert Heinlein and Fritz Leiber.
Click to continue reading Gerry Conway Likes Talbot Mundy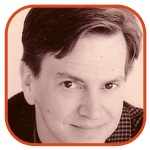 Posted by Tom Mason Categories: Editorials, Movies, Reviews, Television, DC Comics, Marvel Comics
Hey Librarians! Pack up your decimals of Dewey and head out to Washington DC, where all the cool graphic novels are going to be talked about. It's the American Library Association's annual conference, and it's set for June 24-June 29. Early Word has the word on all the graphic novel programming just waiting for you.
Dave Simons: It's been one year since the death of the acclaimed artist Dave Simons and his friend Daniel Best and 20th Century Danny Boy remembers him with stories and quotes, like this one: "Here is my recipe for a winning comic book cover: Flame. Gorilla. Skull. Hot chick. Other elements of interest: Nazis, dinosaurs." I would totally buy Flaming Gorilla Skull Chick Vs. Nazi Dinosaur #1 from any publisher. Even at $3.99. I'll even write it. And I wish Dave was still alive to draw it.
Superman Serials: The Bijou Blog takes a look at those Superman movies that most comic book fans don't care about: the old serials like Superman and Atom Man Vs. Superman, starring Kirk Alyn. "His Superman seems stern at times, then happy-go-lucky, but also happens to take a sadistic glee in cracking two crooks' heads together. The cape appears to give him some trouble. Alyn is seen to push it out of his way several times and he never runs while in costume, doing more of a ballet leap to keep from tripping."
Click to continue reading Weekend Reading: Bob Bolling, Dave Simons, Kirk Alyn and Chuck Jones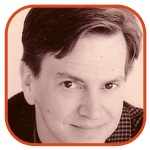 Posted by Tom Mason Categories: Interviews
So your flight across the Atlantic was canceled due to volcano, and you're stuck at home with just your computer. Why not click a few links and find out how a New Yorker cartoonist kept a diary of sexual conquests, how John Scalzi is rebooting Little Fuzzy, and Shary Flenniken tackles Alcott?
The Addams Family Man: Charles Addams, creator of The Addams Family which began as a series of cartoons in The New Yorker, became a 1960s TV series, then a couple of movies, and now a critically-reviled Broadway musical, is the subject of a detailed biography. Cartoonist Edward Sorel has a review that also chronicles some of the hot chicks of the era who hooked up with the cartoonist, including Veronica Lake and JFK's wife. That's right, a cartoonist got to shag Veronica Lake, and even kept a diary entry about it.
Danger Ace: Yes, you could be reading Brightest Day or Nemesis right now, but you should really try the online comic from Chad Bowers and Carl Yonder.
Click to continue reading Weekend Reading: Addams Family, Little Fuzzy, Danger Ace and Louisa May Alcott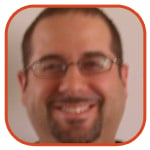 Posted by David Torres Categories: Reviews, Marvel Comics
Rating: ****
If you are a new reader of Brian Michael Bendis's run on Ultimate Comics Spider-Man and if you think that things are moving a bit slow, do not worry. Look at the pace that Bendis is presenting in his story as if it were a fine dining experience. When you are eating a fine meal, you don't wolf down your food as if you're at McDonald's. Instead, you take your time to savor every moment of every bit of food. Bendis's take on the Spider-Man character is so perfect, that you want more after every issue you've read. What's the old saying? Leave with them wanting more. I guess that's the best way to describe how I feel when I'm reading his Spider-Man - I want more.
Although the comic audience is mostly adult males, Brian Bendis writes Ultimate Comics Spider-Man as a comic geared more towards a tween/teenage audience. I can see a kid in that age range who has enjoyed Harry Potter and Twilight really enjoying this book more than an adult would. Spider-Man really acts like a teenager here. You don't get the feeling of a writer trying to write dialogue that a teenager would say - particularly towards the end of the book with Peter and Gwen.
Our story continues the opening arc of this relaunched title with Spider-Man battling Mysterio. When we last left off, Spider-Man was at the mercy of Mysterio. It looks grim, but thanks to the arrival of the mysterious new cloaked hero that first appeared in issue one, Spider-Man makes it out alive. Thanks to this intervention, Spider-Man is able to recover and duke it out with Mysterio. The cloaked figure knocks out Mysterio's technology and we see his face. As a result, an explosion happens, but all survive and Mysterio swears revenge.
Click to continue reading Marvel Comics Review: Ultimate Comics Spider-Man #5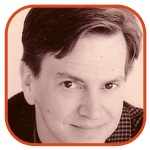 Posted by Tom Mason Categories: Editorials
Happy holidays! Gravy is the Giant-Size X-Men #1 of my family and I'm so stuffed that my stuffed fingers keep hitting double keys. So I'll celebrate with a shortened post for the holiday season.
First off, over at The Comics Reporter, Tom Spurgeon has the Ultimate Black Friday Holiday Shopping Guide to nothing but good stuff - sound recommendations for you, your friends and even your family. Highly recommended, if only to open discussions.
Virginia Comic Con: Scoop over at Diamond Galleries has some nice photos of the recent Virginia Comic Con up. Michael Golden, John Gallagher, Chris Claremont, Larry Hama, Louis Small, Chuck Dixon, Steve Conley, Alex Saviuk, and Billy Tucci were among those present who got their picture taken.
Skin: Over at the Forbidden Planet blog, Joe revisits an old favorite, Skin by Brendan McCarthy, Peter Milligan and Carol Swain.
Spider-Man: You know what I really want for Christmas this year? A Spider-Man action figure dressed like Chris Claremont circa 1981.
Click to continue reading Weekend Reading: Spider-Man, Skin and The Princess And The Frog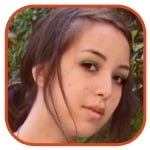 Posted by Robin Paulson Categories: Marvel Comics
In a much-too-long YouTube video, musician Reeve Carney talks about donning the red and blue bodysuit for Broadway.
"We just wanted to get up here on YouTube today to tell you something important to us, and to maybe some people who are fans of certain comic books. Okay, basically, let's cut to the chase—we wanted to confirm the rumors going around the internet today that I, Reeve Carney, will in fact be playing Peter Parker, the amazing Spider-Man, in the Broadway production of Spider-Man: Turn Off the Dark."
Click to continue reading Carney Talks Spider-Man Musical
Read More

| Just Jared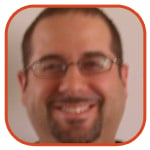 Posted by David Torres Categories: Reviews, Marvel Comics
Rating: ****
Another great issue by Brian Michael Bendis. The artwork is good too with artist David LaFuente. I complained before about how I thought Peter Parker looked like he was 12 years old instead of 16, but that doesn't really bother me all that much. The way he tells the story panel-to-panel is reminiscent of Mark Bagley's work on the original Ultimate Spider-Man title. I think LaFuente is becoming more the true air to the title than Stuart Immonen. No disrespect to Immonen, but I think both Bagley and LaFuente's styles are better fit for the characters than Immonen. I hope LaFuente stays around for a while.
Bendis continues his masterful run on the Spider-Man character, which began almost 10 years ago. It's always fascinating to see a writer stay with a character for that long and see the amount of different stories they can tell.
In typical Bendis fashion, the plot is moving along slowly, but you're not bored. It's like having a fine meal and you're slowly enjoying yourself. So far Peter is still dealing with his new house guest the Human Torch and the drama of dealing with his past and current girlfriends Mary Jane and Gwen. The villain is still Mysterio and this new hooded superhero that first appeared in issue one makes another appearance. Is this new character an Ultimate version of the Hood - the villain Bendis is using over in Avengers? Maybe the Hood is a hero in the Ultimate universe.
Click to continue reading Marvel Comics Review: Ultimate Comics Spider-Man #4
© Gear Live Inc. – User-posted content, unless source is quoted, is licensed under a Creative Commons Public Domain License. Gear Live graphics, logos, designs, page headers, button icons, videos, articles, blogs, forums, scripts and other service names are the trademarks of Gear Live Inc.