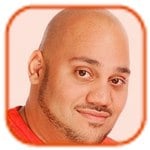 Posted by Andru Edwards Categories: Movies, Marvel Comics
The Amazing Spider Man 2 is in the midst of filming, and we are now getting our first look at Electro (Maxwell Dillon,) played by Jamie Foxx. As you can see in the image, Foxx is almost unrecognizable, having been painted in a luminescent blue color with colored contact lenses as well. Those small LED lights that line Foxx's hood make his "skin" glow, which you can see in the image after the break. The photos were snapped in New York City's Times Square. The Amazing Spider Man 2 is set for a Spring 2014 release.
Read More

| Daily Mail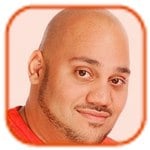 Posted by Andru Edwards Categories: Television, Marvel Comics
Look, Peter Parker may be a wimpy nerd and not so superhero-like, but just be glad that the majority of his spider powers are internal. Scientifically-accurate Spider-Man is an alternate take on what the spiderfication of Mr. Parker could have looked like if were moer true to form. You know, stuff like extra eyes, a bunch of hair, and webbing coming out of a different orifice. Check out the video below for a hilarious look at Scientifically-accurate Spider-Man. Just put the kids to bed first.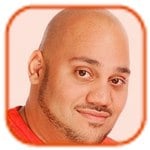 Posted by Andru Edwards Categories: DC Comics, Marvel Comics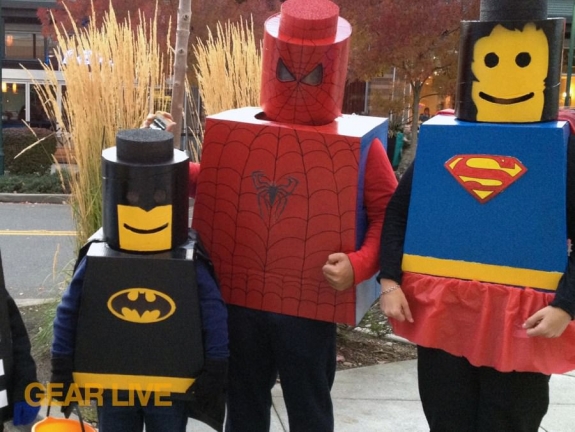 Over on our sister site Gear Live, we've got an article up that breaks down the steps required for your to build your very own LEGO Superhero Halloween costume. Since it's obviously comic book-related (just look at those Batman, Spider-Man, and Supergirl costumes up there!), we wanted to be sure and share it with our Comix411 readers as well. Anyone have any other cool and unique comic book costumes to share? Hit us in the comments!
Read More

| How to make a LEGO Superhero Halloween costume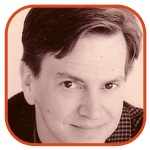 Posted by Tom Mason Categories: Editorials, Movies, Television, DC Comics, Marvel Comics
For those of us who are not already at the NYCC this weekend, here's how the internets can keep us occupied:
Why did the Judge Dredd 3D movie flop? Here are five reasons from What Culture.
Paul O'Connor at Longbox Graveyard finds much to love about Sean Howe's new book, Marvel Comics: The Untold Story.
Scoop interviews Robert M. Overstreet, creator of the ubiquitous and essential Overstreet Comic Book Price Guide. "One of my favorite comics was Fox And The Crow. I would have Kix cereal in the morning and I would read my Fox & The Crow comics eating Kix." I love that.
Jeff Mariotte writes about the problems of freelancing, his own writing career and a great comic strip called Cow And Boy by Mark Leiknes.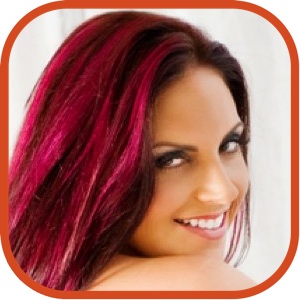 Posted by Taylor Peterson Categories: Design, Features, Household, Misc. Tech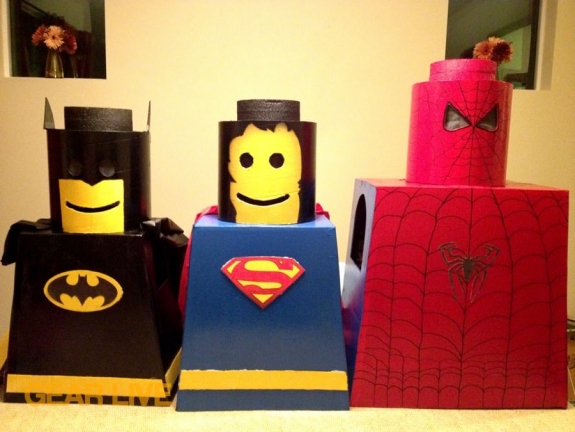 It's October, and that means that there are many people looking for a great Halloween costume. Rather than buying a cheap costume-in-a-bag, why not get creative and build something awesome? That's what we did when we became LEGO Superheroes last year, and we ended up getting non-stop compliments when it was time for tick-or-treating. Wanna know how we did it? Read on!
Click to continue reading How to make your own LEGO Superhero Halloween costume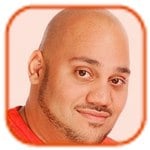 Posted by Andru Edwards Categories: Design, Features, Misc. Tech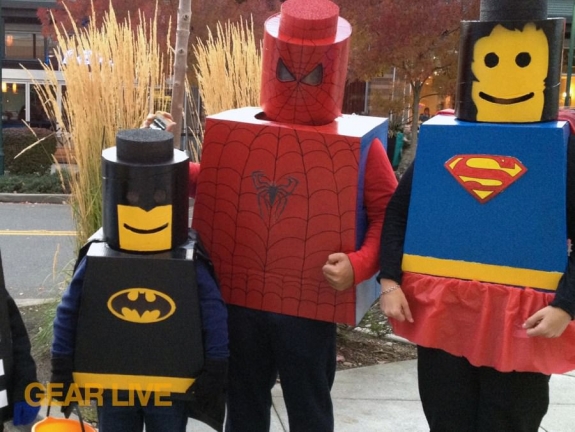 Last year, my family took the time to build our own Halloween costumes from scratch. We chose LEGO Superheroes, and It was a daunting task. We put in the time, though, and in the end, we had some amazing costumes when it was time to party. We're working on our full tutorial of how you can build your own LEGO Superhero costume like ours, and you don't even have to be Batman, Spider-Man, or Supergirl--this works for any character you can think of! While we put the finishing touches on that one, why not check out our LEGO Superhero Halloween costume gallery, where we captures each step of the process?
Has anyone else tried anything like this? Hit us in the comments!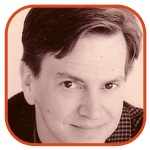 Posted by Tom Mason Categories: Editorials, Movies, Marvel Comics
I am shocked - shocked, I tell you - to discover that the movie Argo (about how Jack Kirby's designs for a screenplay based on a Roger Zelazny novel helped rescue hostages in Iran for the CIA) is playing fast and loose with history.
Michael Sporn has a long post with some nice artwork by Playboy cartoonist Rowland B. Wilson and some rare artwork by Alex Toth.
Down The Tubes interviews Paul Scoones, author of the new Doctor Who book: The Comic Strip Companion: The Unofficial and Unauthorised Guide to Doctor Who in Comics: 1964 — 1979.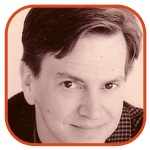 Posted by Tom Mason Categories: Conventions, Editorials, Movies, Reviews, Image Comics
This is the week where the comics industry slows down for a couple of days as everyone saves their big news for Comic Con International in San Diego. That gets going on Wednesday evening - Preview Night - and you can expect the announcements to start flying faster than anyone can cut and paste a press release, and everyone's abuzz with their favorite version of the four Spider-Man movies.
For now, though, the internets still have some things to read:
A weather-battered Beau Smith looks at Spider-Man.
Longbox Graveyard also has a look at Spider-Man, of the Steve Ditko era.
Hero Complex reports the return of Marc Silvestri's Cyberforce, with the words "Kickstarter" and "free" as part of the launch equation.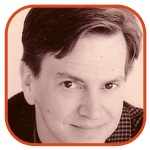 Posted by Tom Mason Categories: Editorials, Movies, Reviews, Marvel Comics
For starters, let's all wish writer Tom Spurgeon a speedy recovery. He took a blogging break earlier this year for health reasons and his essay about his health, his love of comics and his work is even more essential than his already-essential blog. If you read nothing else today, make it this.
Now let's see what else is going on across the internets:
Sherlock: Oh, that lovable curmudgeon Sherlock Holmes is causing trouble for the uneducated, easily threatened, fragile book burners of America. Apparently, A Study In Scarlet, a classic Holmes adventure, features an insensitive remark about Mormons. Imagine, a fictional character - not Holmes or Watson - from Victorian England having an unprogressive attitude. Forgive me while I clutch my pearls and head for the fainting couch. Galleycat has more on the story, including links to downloading the public domain book for free.
Don McGregor: The writer of Killraven and Black Panther (to name but two) has some thoughts about his wife Marsha on her birthday.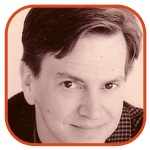 Posted by Tom Mason Categories: Editorials, Movies, Marvel Comics
And so it begins!
Marvel Comics, the Marvel Comics in White Plains, NY that works out of the Disney Publishing offices, is looking for a Designer to join the Disney Consumer Products team, in the Disney Publishing Worldwide division.
You'll need 3+ years of book design experience with the usual get-along and problem-solving skills.
And here's what you'll be working on:
Marvel Origins (Evergreen) Design work of future picture books, readers, an 8x8s, including increasing pub plans of titles based on origins original art work.
Marvel (Movie-Tie-ins) Design work of increasing pub plans for future releases: Captain America, Avengers, and Spider-Man.
© Gear Live Inc. – User-posted content, unless source is quoted, is licensed under a Creative Commons Public Domain License. Gear Live graphics, logos, designs, page headers, button icons, videos, articles, blogs, forums, scripts and other service names are the trademarks of Gear Live Inc.