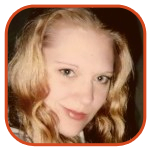 Posted by K.C. Morgan Categories: Weddings, Parties, Photos, Paparazzi Photos,
Prince Harry has always been a little less serious than big brother William (who must always remember that one day, he'll be a king), and he injected plenty of fun into the after-party following the royal wedding. The Prince's speech was a huge crowd-pleaser, and filled with laughs.
Harry started out on a serious note, telling Prince William that "Our mother would be so very proud of you." Then he added that he felt sorry for Kate, because she didn't marry the good-looking brother (himself!). He delivered the speech standing atop a table.
Reports also say that Prince Harry then unbuttoned his shirt and dived into the crowd at the end of his speech. How's that for royal decorum?
Click to continue reading Royal Wedding: Details on Prince Harry's Speech, Wedding Reception
Read More

| Perez Hilton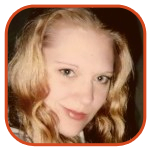 Posted by K.C. Morgan Categories: Specials, Video,

For the second time in his presidency, President Barack Obama stood before the nation to deliver the State of the Union on Tuesday night. Many viewers had the option of skipping the speech because it was leaked online some two hours before the president took his podium. In the Information Age, nothing is sacred.
Obama opened by mentioning the Tucson tragedy, calling attention to the grim, empty seat within the chamber. But he quickly moved forward in the speech, talking at length about America's greatness and spirit of innovation. It all felt a little empty … until Obama broke the ice with his first really great joke.
"I have heard rumors that a few of you still have concerns about our new health care law." It came a little late into the speech, but it was the line that united the room. Laughter is much more heartfelt than forced applause, and at last the President of the United States was off and running.
Click to continue reading State of the Union: Done With the Past
Read More

| YouTube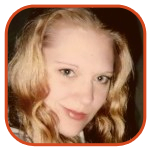 Posted by K.C. Morgan Categories: Award Shows, Specials, PBS, Gossip, Video,
Tina Fey was awarded the Mark Twain Prize on PBS last Sunday, but viewers didn't get to hear all of her speech. Fey made the following comments about conservatism and Sarah Palin:
"And, you know, politics aside, the success of Sarah Palin and women like her is good for all women -- except, of course, those who will end up, you know, like, paying for their own rape kit 'n' stuff. But for everybody else, it's a win-win. …Unless you're a gay woman who wants to marry your partner of 20 years -- whatever. But for most women, the success of conservative women is good for all of us. …Unless you believe in evolution. You know what? Actually, I take it back. The whole thing's a disaster."
Click to continue reading PBS Cuts Sarah Palin Jokes from Tina Fey Speech
Read More

| CNN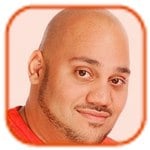 Posted by Andru Edwards Categories: Accessories, Cameras, Features, Microsoft, Product Reviews, Video Games,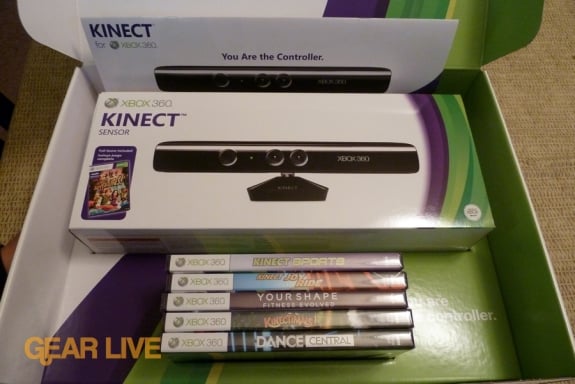 Kinect has been a product that Microsoft has been betting on and hyping for about a year and a half now, ever since revealing Project Natal at E3 2009. The motion sensing gaming peripheral is finally available, and despite some initial concerns, our minds are blown. Kinect definitely feels futuristic once you start playing around with it, but is it worth the $150 price? Read on for our thoughts and Kinect review.
Click to continue reading Kinect for Xbox 360 review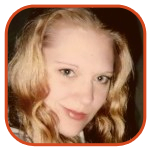 Posted by K.C. Morgan Categories: Prime Time, Specials, ABC, Cable, CBS, FOX, NBC, PBS, Video,
President Obama took over TV on Wednesday night to deliver his first State of the Union address, wisely scheduling his speech to occur after American Idol (which has a higher approval rating). As Vice President Joe Biden and Speaker of the House Nancy Pelosi arranged themselves in their special seats, First Lady Michelle Obama stood poised with a large contingent of service professionals who were on hand to hear the speech. It was business as usual, but there was no hiding the charged atmosphere. Barack Obama's first State of the Union has been a long-anticipated event…as is the change the country had hoped to see.
The President entered the room to a smattering of applause, smiling as he shook hands on his way up the aisle. Once he was finally in position, he handed copies of the speech to the other two highest-ranking political figures in our land - a speech which is also obtainable online as a matter of public record. Keep reading to get all the highlights.
Click to continue reading Obama Addresses the Nation: The State of Our Union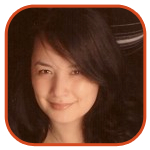 Posted by Veronica Santiago Categories: Awards, Celeb News, Celebrity Gossip,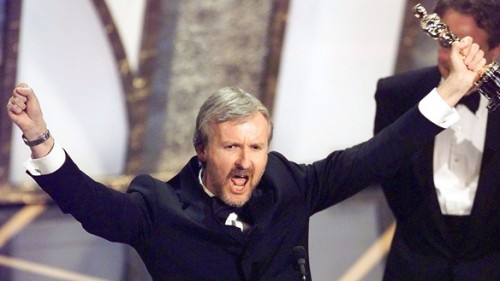 "After jumping up and making a fool of myself with my acceptance speech [for Titanic], I'm sure nobody wants to see me at the Academy Awards again… Or maybe they want me to win again to see if I can make an even bigger fool of myself."
-Avatar's James Cameron explaining why his Oscars presence could make people cringe.
Read More

| Entertainment Weekly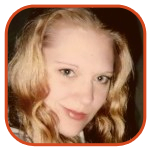 Posted by K.C. Morgan Categories: Prime Time, Reality, Specials, ABC, Cable, CBS, FOX, NBC, PBS, Video,
President Barack Obama addressed the nation last night with proper Congressional ceremony, with just about every major member of government in attendance. The President's cabinet, which was finalized only hours before the big event, trotted in after the Supreme Court Justices to shake hands and show support. Obama was properly introduced by Speaker of the House Nancy Pelosi as Joe Biden looked on from her right. Before them spread both sides of Congress, many of whom rose to their feet in applause during Obama's more rousing points.
It was not unlike so many similar speeches conducted in years past, and yet it was. Obama delivered a mixture of hope and grave words, much as expected. He praised the recently-passed stimulus package and announced the online address which details the spending of the bill (http://www.recovery.gov/). He spoke of future goals - health care, clean energy - and ended on a positive note.
Want to see for yourself? View the President's entire speech after the jump.
Click to continue reading Barack Obama Delivers Hopeful National Address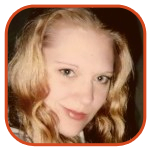 Posted by K.C. Morgan Categories: Movies, Television, Rumors,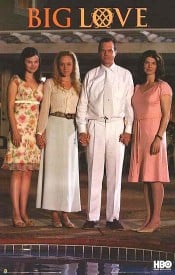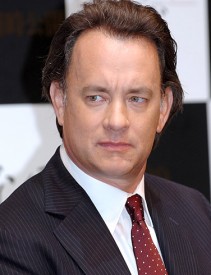 During last week's premiere of the HBO series Big Love, Tom Hanks had a few choice words for the Mormons of the world.
Hanks is one of the executive producers of Big Love, a scripted series which showcases a family of polygamists (who are also Mormon). TLC did the same thing, only theirs was a reality show - and never quite managed the success HBO's project has found.
While at the premiere of the new season, Hands spoke out against "Prop-8," which is properly called Proposition 8. This law was proposed in California - and passed - to ban same-sex marriage. The passing of the law stunned much of Hollywood, and many stars have spoken out against Prop-8 as a result. Even though the deal is done, they're still talking. And so's Hanks.
Click to continue reading Tom Hanks Clarifies Controversial Comment
Read More

| MSNBC

Posted by Sal Traina Categories: Editorials, Elections, History,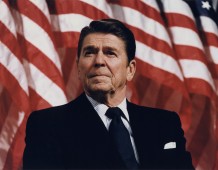 If you're upset by Republican Presidential Nominee John McCain's loss to Democrat Barack Obama, take a deep breath. Everything will be alright. Every time our country has a one-party majority, things screw up majorly. Like I've written many times before, most people like to ignore history.
Democrat Bill Clinton had a Democratic majority in Congress, and it was a disaster. It wasn't until after two years of failed policies, and one mistake after another, that the Republicans took the majority back and cleaned things up. I don't need to explain Democrat Jimmy Carter's years. I'll just say that the mainstream media likes to state that our economy hasn't been this bad since the Great Depression, but ignores record interest rates, record unemployment, high taxes, and record high inflation under Carter's miserable years.
Click to continue reading Learn From History
Read More

| Reagan Library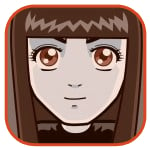 Posted by Sheila Franklin Categories: Design, Household, Music,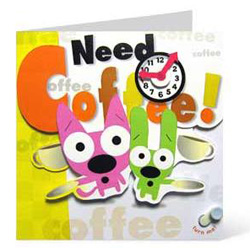 Hallmark's new line of greeting cards sounds like too much interaction for us. The company has had those with music and spoken lines out for a while now, and has added to the audio cards with small handles that you turn to automate them. These cards are going to set you back $7.99 each and are obviously going to cost you some extra postage if you want to mail them. Still, we admit we do have some affection for hoops and yoyo.
Read More

| Hallmark

© Gear Live Inc. – User-posted content, unless source is quoted, is licensed under a Creative Commons Public Domain License. Gear Live graphics, logos, designs, page headers, button icons, videos, articles, blogs, forums, scripts and other service names are the trademarks of Gear Live Inc.