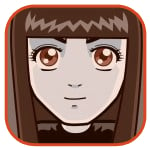 Posted by Sheila Franklin Categories: Misc. Tech, Science, Transportation,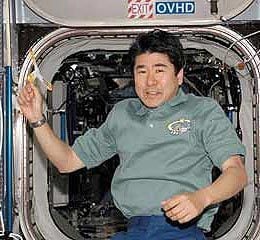 Good news for those of you who couldn't wait to find out if a boomerang bounces back in space. According to astronaut Takao Doi, it does indeed. Chatting to his wife from the ISS, he confided that he was surprised but that it worked the same there as it does on the planet. Although there is no video evidence as yet, NASA says they will release some at a later date. Uh-huh. This reminds us of a "scare" many years back when skeptics of the space race claimed that we never made it to the moon and that it was simply faked on a movie set.
Read More

| Digital Journal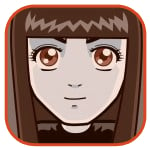 Posted by Sheila Franklin Categories: Design, Misc. Tech, Science, Transportation,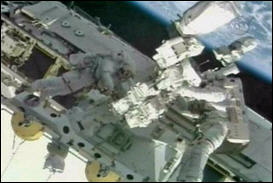 When we last told you about Dextre, he was about to be launched to the ISS via Endeavor. It seems that all did not go well with the bot, who decided to sleep in a bit longer. It turns out that a cable design flaw wouldn't allow power to turn him on. The astronauts finally got him up and running, then attached his hands to his arms and his arms to his torso. No one is sure yet about the reason for the dilemma since it wasn't apparent in pre-flight testing, but NASA promises a thorough investigation.
Read More

| USA Today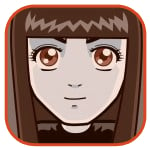 Posted by Sheila Franklin Categories: Design, Misc. Tech, Science, Transportation,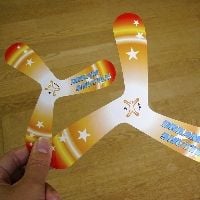 Can a boomerang work in space? That's precisely what astronaut Takao Doi will find out when Endeavor takes off March 11. Doi is bringing two paper ones created by Yasuhiro Togai, a champ at the sport and space fanatic who taught him how to throw them. Although he believes they will not return, he wondered how they would react without gravity in the ISS. One is 13cm and the other is 20cm. It will be interesting to see if they are tested at the same time as the paper airplane we told you about a couple of months ago.
Read More

| Pink Tentacle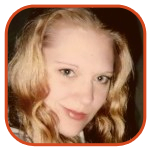 Posted by K.C. Morgan Categories: Adventure, Independent, Music, Musicals, Period, Political, Romance, Home Entertainment, New Releases,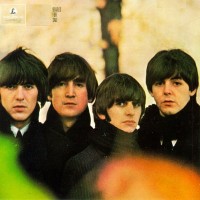 They helped unify a generation and defined what successful recording artists should aspire to…so maybe they can become alien ambassadors, too?
NASA will broadcast Across the Universe, a Beatles tune, literally across the universe next week. Or at least, some small portion of the universe. The song will be broadcast to Polaris, the North Star. This will be the first time a radio song is beamed into deep space, perfect timing as this marks the 40th anniversary of the song, the 45th anniversary of the NASA Deep Space Network, and the 50th anniversary of NASA itself. The Lennon/McCartney tune will take 431 years to reach the star Polaris. It will be broadcast at 7 pm (EST) on Monday from Madrid, Spain.
Personally, I'm a lifelong Beatles fan (What can I say? My dad turned me on to them) so I can't think of a better song to fill the universe. The big-screen version of last year's Across the Universe will also hit the DVD shelves just hours after the song's broadcast (Feb. 5th).
Read More

|
AOL News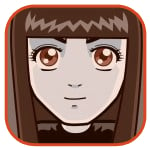 Posted by Sheila Franklin Categories: Misc. Tech, Movies, Science, Transportation,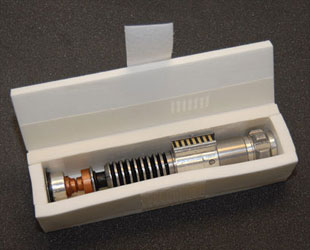 Who says that astronauts are all work and no play? Luke Skywalker's actual lightsaber from "Return of the Jedi" was bundled up and taken on the latest trip to the Discovery. Before being packed away in its flight kit and stowed away in an area in the space shuttle, it was personally given a sendoff from George Lucas, Chewbacca, and some Jedi Knights. Ever since Gus Grissom carried a few dimes on his spaceflight in 1961, many items have been taken along for the ride. Although astronauts are not allowed to bring anything personal for profit, sometimes memorabilia will find its way to sites such as CollectSPACE. We prefer to think they they brought the weapon along just in case they need the Force to be with them.
Read More

| USA Today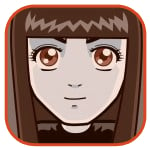 Posted by Sheila Franklin Categories: Misc. Tech, Science,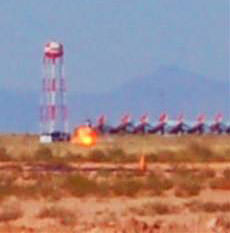 We don't really like to look at the down side of things, but we wanted to commiserate a bit with Armadillo Aerospace. In an attempt to win a prize of $350,000.00 in NASA's X Prize Cup, their lunar lander module caught fire when launched in new Mexico. Fortunately, there were no injuries. This was their fourth attempt at the Level 1 challenge, in which a rocket must ascend 50 meters, move to another pad 100 meters away and stay there for 90 seconds. Total trip time must be within 150 minutes.
There is a total of $2 million up for grabs in the contest with its Level 2 which is designed to promote more capable space exploration vehicles, but Armadillo says they are done for the year. Here's hoping they get back to the drawing board successfully.
Read More

| MSNBC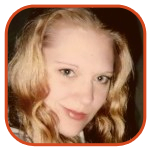 Posted by K.C. Morgan Categories: Paramount, Science Fiction, Casting, Rumors, Upcoming Releases,
Okay, I'll admit it: I'm a Trekkie. I try not to take it to a dark place; I've never dressed up in costume or downloaded Enterprise schematics online. I do know what the 'T' stands for in James T. Kirk, and admit I've avidly watched every episode. Ever. So I, like many Star Trek fans out there, feel pretty stoked about the new movie. And more information is coming out of the galaxy every day. Eric Bana will play a villain in the flick, which is set for a Christmas 2008 release. So far, news on the film is good for Trek fans. Leonard Nimoy has given the film his approval, which is said to focus on Spock – and that all sounds very promising to Trekkies of all kinds.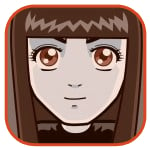 Posted by Sheila Franklin Categories: Home Entertainment, Science,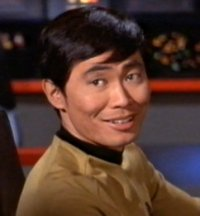 First Captain Kirk is given his own star, and now Star Trek's Mr. Sulu has an asteroid with his name on it, located between Mars and Jupiter. Discovered by two Japanese astronomers in 1994, the 7307 Takei joins the list of other asteroids that have been named after Gene Roddenberry, Nichelle Nichols (Lt. Uhura,) and writers Robert Heinlein and Isaac Asimov. There are about 165,000 asteroids that have been discovered and numbered, 14,000 of which have been named. While star naming is generally done by pay-per-star on the Net, the International Astronomical Union selects and chooses its honorees at no charge. Congrats, George.
Read More

| MSNBC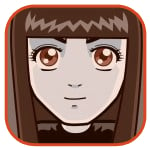 Posted by Sheila Franklin Categories: Misc. Tech, Science, Video Games,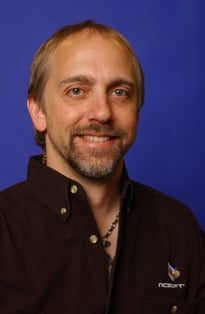 Richard Garriott is blasting off to space next year aboard a Soyuz rocket for a week-long trip aboard the International Space Shuttle. This makes him the first son of an American astronaut to go into space (there have already been three cosmonauts' sons.) His father is former Skylab and Spacelab scientist, Owen Garriott.
Richard, creator of the computer game "Ultima," paid $30 million to Space Adventures for the privilege and figured that if he was going to have his chance in space, he had better grab it now through private means. The 46 year-old man will be leaving October 2008. If you want to keep track of his journey, visit Richard in Space.
Read More

| ABC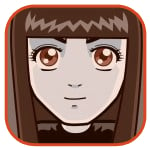 Posted by Sheila Franklin Categories: Design, Household, Science,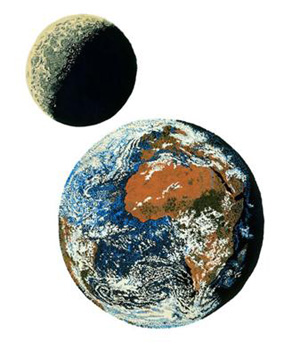 Instead of projecting our planet and moon on your ceiling, why not walk all over it? These rugs are created out of virgin wool in six colors. The Earth Rug has a diameter of 98.5-inches with a huge price of $2752.80 while the Moon is 47.25-inches and can be yours for $824.60. At prices like that, perhaps it would be best to offer the rugs to traveling aliens who are looking for souvenirs to take back to their planets instead of the usual t-shirts.
Read More

| The Magazine.Info

© Gear Live Inc. – User-posted content, unless source is quoted, is licensed under a Creative Commons Public Domain License. Gear Live graphics, logos, designs, page headers, button icons, videos, articles, blogs, forums, scripts and other service names are the trademarks of Gear Live Inc.