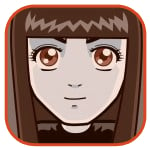 Posted by Sheila Franklin Categories: Editorial, Misc. Tech, Science, Transportation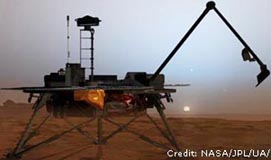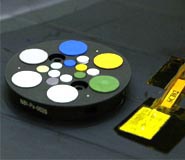 We are pretty sure by now that everyone is aware of NASA's Phoenix landing on Mars, but after looking at some early shots, we were amazed by the color. It seems that color-calibration targets, about the size of hockey pucks, have chips on them to determine exact hue that were designed by a University of Central Florida Physics and Astronomy Professor Dan Britt and two students. They also contain magnets that brush off excess dust. With those true colors revealed, researchers say they can help find out what makes up the terrain on the planet. We anxiously await the result that yes, there might have been someone up there at some time as evidenced by the possibility of water/ice.
Read More

| Mars Daily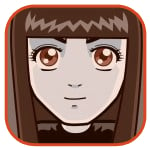 Posted by Sheila Franklin Categories: Misc. Tech, Science, Transportation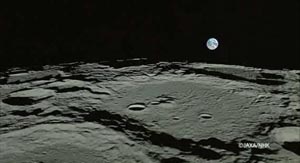 We do so many stories about what NASA is doing lately that we thought it only fair to show you what Japan is up to these days. JAXA (their NASA) and the National TV channel NHK launched a Canon HD video cam to shoot the moon. Check out the first images here. NHK plans to release a DVD of the videos and, from the look of things, more will be coming. After all, one can never get enough close-ups of space, can one?
Read More

| Akihabara News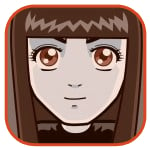 Posted by Sheila Franklin Categories: Internet, Science, Transportation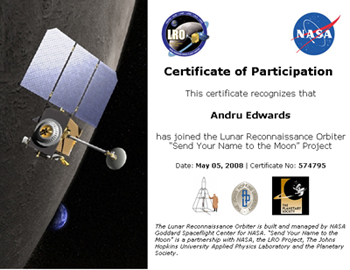 Want to go to the Moon, but can't afford the ticket? You and your buds, family members, and pets can be put on the Send Your Name to the Moon Website. After you enter your name, you will be added to a database. That will be put on a microchip integrated into a future moon-hopping spacecraft and orbit around Luna for years.You can even print a certificate of proof. The deadline for submissions is June 28.
Read More

| NASA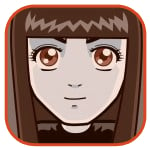 Posted by Sheila Franklin Categories: Editorial, Google, Internet, Science, Transportation
When we saw Virgin founder Richard Branson on Craig Ferguson's show last night announcing his new project "Virgle" we knew it had to be an April Fool's Day Joke. Even Craig didn't believe it. Richard has supposedly teamed up with Google creators Larry Page and Sergey Brin to offer the first trip to Mars, one way, we might add, beginning in the next twenty years. While this proves that those who have money can do almost anything they want, you can check out the "official" site, take a test, send them a video and sign up to be a Virgle Pioneer, especially if you believe you can hang on for another hundred years.
Read More

| Virgle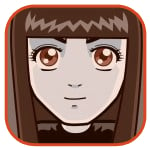 Posted by Sheila Franklin Categories: Corporate News, Science, Transportation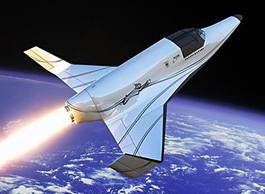 Look what may be in space by the year 2010. The Xcor Lynx is a two-seater that can handle suborbital flying and takes off on a regular runway. It has so far been tested up to about 37 miles over the planet. Intended as a glider on the return flight, it can also come back by engine. About the same size of a small private plane, Xcor Aerospace said that they may be funded by the Air Force Research Laboratory for R&D. Not the first to do this, SpaceShipTwo, in development by Richard Branson's Virgin Galactic, may begin test flights later this year on its commercial product.
Read More

| ABC News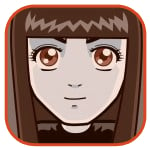 Posted by Sheila Franklin Categories: Misc. Tech, Science, Transportation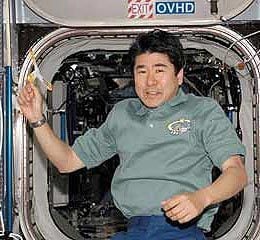 Good news for those of you who couldn't wait to find out if a boomerang bounces back in space. According to astronaut Takao Doi, it does indeed. Chatting to his wife from the ISS, he confided that he was surprised but that it worked the same there as it does on the planet. Although there is no video evidence as yet, NASA says they will release some at a later date. Uh-huh. This reminds us of a "scare" many years back when skeptics of the space race claimed that we never made it to the moon and that it was simply faked on a movie set.
Read More

| Digital Journal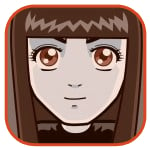 Posted by Sheila Franklin Categories: Design, Misc. Tech, Science, Transportation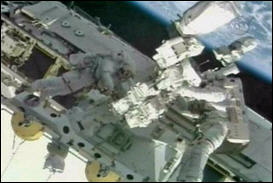 When we last told you about Dextre, he was about to be launched to the ISS via Endeavor. It seems that all did not go well with the bot, who decided to sleep in a bit longer. It turns out that a cable design flaw wouldn't allow power to turn him on. The astronauts finally got him up and running, then attached his hands to his arms and his arms to his torso. No one is sure yet about the reason for the dilemma since it wasn't apparent in pre-flight testing, but NASA promises a thorough investigation.
Read More

| USA Today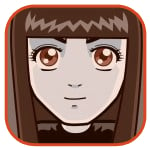 Posted by Sheila Franklin Categories: Design, Misc. Tech, Science, Transportation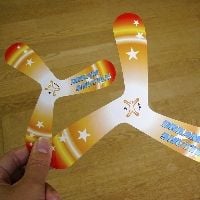 Can a boomerang work in space? That's precisely what astronaut Takao Doi will find out when Endeavor takes off March 11. Doi is bringing two paper ones created by Yasuhiro Togai, a champ at the sport and space fanatic who taught him how to throw them. Although he believes they will not return, he wondered how they would react without gravity in the ISS. One is 13cm and the other is 20cm. It will be interesting to see if they are tested at the same time as the paper airplane we told you about a couple of months ago.
Read More

| Pink Tentacle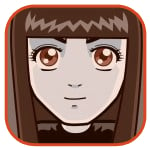 Posted by Sheila Franklin Categories: Misc. Tech, Movies, Science, Transportation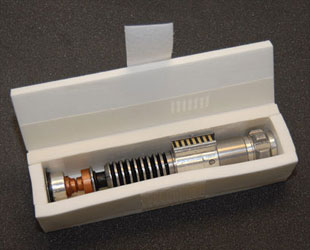 Who says that astronauts are all work and no play? Luke Skywalker's actual lightsaber from "Return of the Jedi" was bundled up and taken on the latest trip to the Discovery. Before being packed away in its flight kit and stowed away in an area in the space shuttle, it was personally given a sendoff from George Lucas, Chewbacca, and some Jedi Knights. Ever since Gus Grissom carried a few dimes on his spaceflight in 1961, many items have been taken along for the ride. Although astronauts are not allowed to bring anything personal for profit, sometimes memorabilia will find its way to sites such as CollectSPACE. We prefer to think they they brought the weapon along just in case they need the Force to be with them.
Read More

| USA Today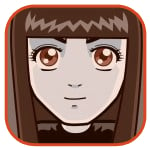 Posted by Sheila Franklin Categories: Misc. Tech, Science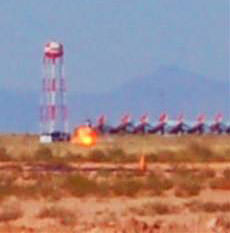 We don't really like to look at the down side of things, but we wanted to commiserate a bit with Armadillo Aerospace. In an attempt to win a prize of $350,000.00 in NASA's X Prize Cup, their lunar lander module caught fire when launched in new Mexico. Fortunately, there were no injuries. This was their fourth attempt at the Level 1 challenge, in which a rocket must ascend 50 meters, move to another pad 100 meters away and stay there for 90 seconds. Total trip time must be within 150 minutes.
There is a total of $2 million up for grabs in the contest with its Level 2 which is designed to promote more capable space exploration vehicles, but Armadillo says they are done for the year. Here's hoping they get back to the drawing board successfully.
Read More

| MSNBC

© Gear Live Inc. – User-posted content, unless source is quoted, is licensed under a Creative Commons Public Domain License. Gear Live graphics, logos, designs, page headers, button icons, videos, articles, blogs, forums, scripts and other service names are the trademarks of Gear Live Inc.