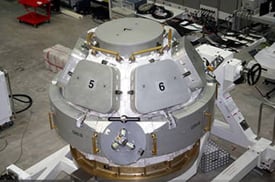 NASA would like you to come up with a name for their new Node 3 and cupola, which houses a robotic workstation to control that giant arm. They prefer something along the lines of Unity or Harmony and, by the same token, would prefer you not name it something too common. Vote for your choice in their poll or suggest your own before March 20. The name will be announced in April and Endeavor will delivering "Fred" this December.
Read More

| Nasa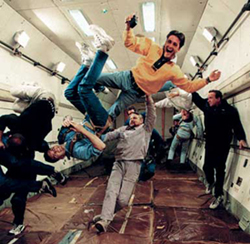 Listen up, space freaks. NASA will give you a free flight in zero-gravity at the Johnson Space Center in Houston if you can come up with technology that may have potential use in their FAST (Facilitated Access to the Space Environment for Technology) projects. Individuals, schools, government agencies and U.S. companies are welcome to apply. Get your proposal in by March 20 and you could be one of the 20 selected. Oh, and remember to bring a barf bag.
Read More

| NASA FAST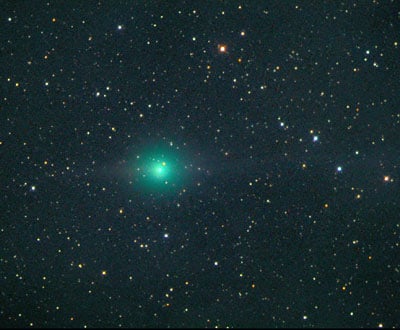 The Comet C/2007 N3, also known as Lulin, was discovered in July of 2007. If you would like to take a peek at it, now is the time. It can be seen with binoculars if the sky is clear and there are reports that some have seen it without them. If you have a telescope you might get to see its tail and antitail. Lumin will be closest to the earth February 24. Hit the link if you want more details, like where it can be spotted in your area. And after reading that, go outside and look for it!
Read More

| Sky & Telescope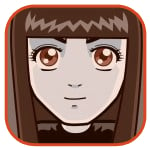 Posted by Sheila Franklin Categories: Cameras, Misc. Tech, Science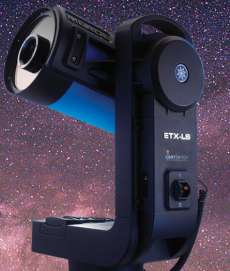 Checking out the sky is fun, but you could be frozen by the time you find what you were looking for. Meade's EXT-LS telescope, with Advanced Coma-Free (ACF) optics for a better picture, has a computerized scope that will automatically locate the star, moon, planet or star you are seeking. Once it is locked in with LightSwitch technology, you can take photos with its built-in camera or check out audio and video clips. The EXT-LS can find over 500 objects and is available for $1,299.00.
Read More

| Meade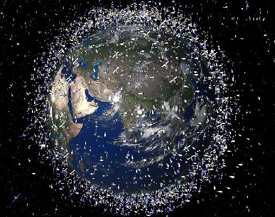 After last week's collision of two satellites in space, experts estimate tens of thousands of pieces of space junk that they will now have to monitor. They already track over 17,000 pieces larger than 2 to 4 inches in diameter. The incident occurred between a U.S. Iridium commercial satellite and a derelict Russian military one about 500 miles above the planet. The FAA has received reports of falling debris over Texas, which could be related to the crash but was not confirmed. Either way, it may be 10,000 years before the floating stuff, seen in this artist's rendering, will not be a threat to other satellites.
Read More

| MSNBC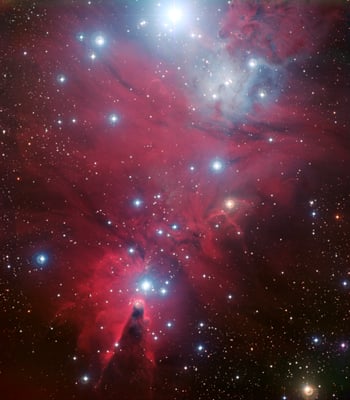 While you are enjoying your Christmas, Kwanzaa, or Chanukah, look up and think about how some of our greatest gifts are free. The Christmas Tree Cluster is composed of bright blue stars in front of a red gas background. It was first discovered in the 18th century, but was captured again from the European Southern Observatory in Chile. The cluster is in the constellation of Monoceros, the unicorn, about 2,600 light years from Earth.
Read More

| Wired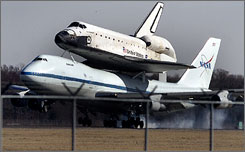 The Endeavor finally made it back home to NASA's spaceport Friday. Forced to take a detour when coming home Nov. 30 because of a nasty storm at Kennedy Space Center, it ended up at California's Edwards Air Force Base where it met up with more bad weather. The space shuttle was finally attached to the top of a modified jumbo jet to make the flight back. The trek cost a whopping $1.8 million. For that amount of money, we think it should have retired in (mostly) sunny California.
Read More

| USA Today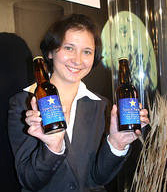 Space Barley is finally ready for humans. The grain was kept aboard the ISS for 5 months in 2006 and the beer was made from barley that descended from that batch. The Japanese company Sapporo provided the original seeds that eventually produced 100 liters and will be holding tasting parties at their six factories in January. About 60 people will be selected by lottery to attend the event. The project was designed to come up with a new type of barley that can grow in harsh environments on our planet.
Read More

| Mainichi News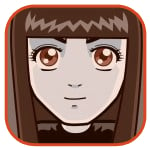 Posted by Sheila Franklin Categories: Internet, Science, Transportation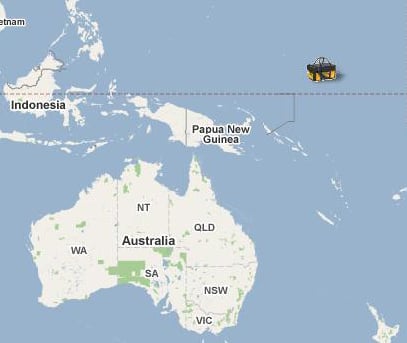 People who are into space track asteroids, comet paths, and other astral bodies, but now a site is tracking a tool bag that was literally lost in space. Astronaut Heidemarie Stefanyshyn-Piper said the bag got away when she was trying to clean up some grease Tuesday during a spacewalk. NASA puts the price of the bag at $100,00.00. If you would like to catch a glimpse of it check the link below. Supposedly you do not need a telescope to catch the orbiting bag.
Read More

| Real Time Satellite Tracking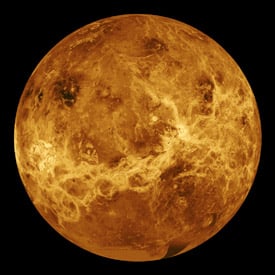 We were looking around to find you a fitting gift for today, and we found something that our readers can share and it doesn't cost a cent. Beginning tonight, Venus, Jupiter and the crescent moon will join together. By Monday, they will be about 2º apart (about a finger's width at arms length.) Check out the southwestern sky at twilight. You won't even need a telescope or binoculars. Miss it and you will have to wait until Nov. 18, 2052 for the next occurrence, although Venus and the moon will pair up again New Year's Eve.
(P.S. Happy Turkey Day!)
Read More

| USA Today

© Gear Live Inc. – User-posted content, unless source is quoted, is licensed under a Creative Commons Public Domain License. Gear Live graphics, logos, designs, page headers, button icons, videos, articles, blogs, forums, scripts and other service names are the trademarks of Gear Live Inc.