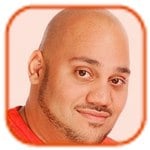 Posted by Andru Edwards Categories: Music, Science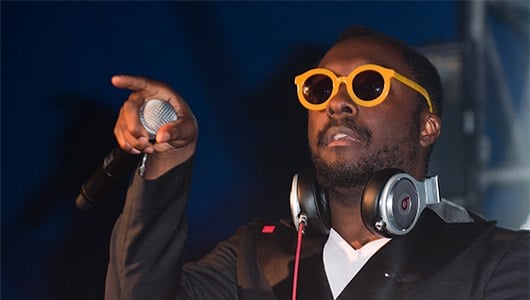 Hip hop and pop performer, producer, Grammy-winner, and all-around mogul Will.i.am is set to premiere his new track tomorrow, but Earthlings won't be able to enjoy it. Why? Well, Will.i.am is debuting his new song "Reach for the Stars" on Mars. Wait, what?
No, seriously. The music will be piped through the Mars Curiosity Rover before debuting here on our humble, overrated planet. What's the over/under on Martians being discovered when they seek out Curiosity, destroying it to stop the insipid music? Tonight's gonna be a good night.
Read More

| NASA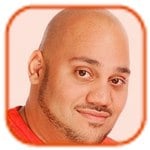 Posted by Andru Edwards Categories: Science, Videos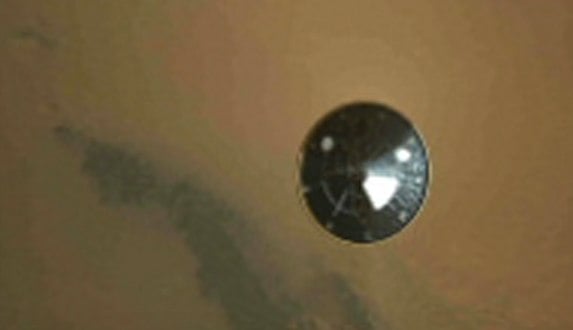 NASA's Curiosity rover landed on Mars yesterday morning, and today we get a detailed look at the descent. Comprised of 297 thumbnail images, this stop-motion video gives us a look at the two-and-a-half minutes it took for Curiosity to touch down on the red planet. Curiosity landed in the Gale Crater, and you can get a look at the video after the break.
Read More

| NASA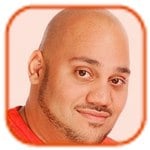 Posted by Andru Edwards Categories: Misc. Tech, Science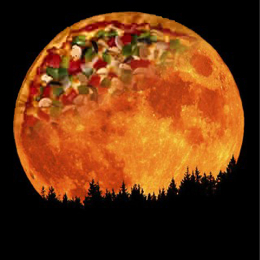 According to the Japanese branch of Domino's Pizza, the company says it will have a branch affiliate on the moon at an undetermined time in the future.
"We started thinking about this project last year, although we have not yet determined when the restaurant might open," said Tomohide Matsunaga, a spokesman for Domino's in Japan.
"In the future, we anticipate there will be many people living on the moon, astronauts who are working there and, in the future, citizens of the moon."
Click to continue reading Domino's vows to deliver pizza on the moon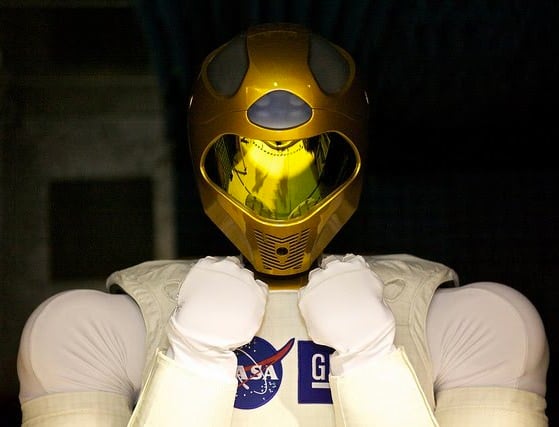 Coming in at three feet four inches and 330 pounds, it's Robonaut 2, NASA's humanoid robot. Six months after it was first delivered to the International Space Station by Space Shuttle Discovery, the robot has been powered on for the first time.
Robonaut 2, or R2, tweeted the progress of its first test from the @AstroRobonaut feed, operated by NASA's Joe Bibby, a multimedia specialist working out of Houston's Johnson Space Center, where R2's ground support is located.
"My power cable is plugged in and my status LEDs on my power backpack are on," Robonaut tweeted Monday morning.
Click to continue reading NASA fires up humanoid robot, Robonaut 2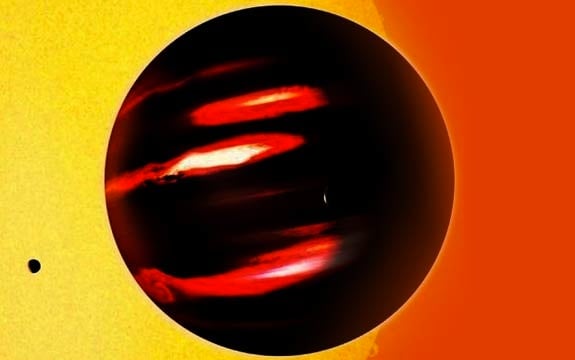 How dark is dark within the solar system? We suppose black holes, by their very nature, are pretty dark. But high on the list of astronomical objects that don't reflect much light is a new contender: TrES-2b, a Jupiter-sized gas giant around 750 light-years from Earth that's now taking top billing as the darkest exoplanet that astronomers have ever discovered.
Brightness readings measured by NASA's Kepler spacecraft suggest that TrES-2b reflects less than 1 percent of the sunlight that hits it–and that's coming from a star a mere three million miles away from the planet itself (GSC 03549-02811). For comparison's sake, Earth is around 93 million miles from the Sun and, we should note, a whole lot cooler. The average temperature of TrES-2b hovers around 1,800 degrees Fahrenheit.
Although the super-heated planet's atmosphere is full of light-absorbing chemicals, there's no indication that their presence is the direct reason why the planet fails to reflect a great deal of light.
Click to continue reading Astronomers find the darkest known planet, TrES-2b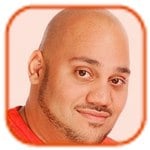 Posted by Andru Edwards Categories: Science, Transportation

To celebrate its 50th birthday, Seattle's Space Needle is launching a contest to send someone into space.
"The Space Needle was built when our country was in a global space race," Ron Sevart, CEO of the Space Needle said in a statement. "With space travel moving into the private sector, a new race has begun that focuses on the best of what the Space Needle has become–a symbol of the aspirations of today's world of technology and science. What better way than sending a person from our midst into space to mark our first 50 years and look into the exciting future that lies ahead."
The contest, dubbed Space Race 2012, kicks off Monday. Potential astronauts can enter online via the Space Needle Web site through November 30.
Click to continue reading Win a trip to space, courtesy of Seattle's Space Needle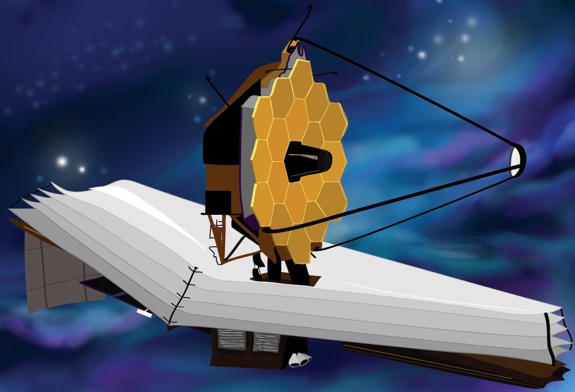 NASA's James Webb telescope, the successor to the Hubble, is on the chopping block. With the U.S. Congress arguing over fiscal matters, one of the things that may get cut is NASA's budget, with the expensive James Webb telescope potentially getting the ax. If that happens, a generation of scientific discoveries about the nature of the universe may need to be put on hold.
Right now the future of the Webb telescope, scheduled to launch in 2018, is uncertain. Congress is looking to cut costs, and NASA's budget could be cut by as much as $1.6 billion (or about nine percent of its overall budget). Such a big cut would certainly be the death knell for the Webb telescope, which has so far cost $3 billion but whose final price is expected to hit the $6.8-billion mark.
"The cost overruns are driven by a couple things," says Rick Howard, the program director of the James Webb Space Telescope at NASA. "We've had ten or so technologies that needed to work in order to have this kind of telescope—mirrors actuators, the sunshade. We've made great progress, but it's taken longer and it's been harder than we thought. We've had to invent new adhesives for carbon fiber because what we thought was the right chemical equation didn't work at all. Another source was inadequate early funding of reserves."
Click to continue reading NASA fighting to keep James Webb telescope alive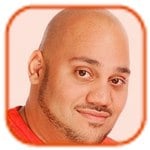 Posted by Andru Edwards Categories: Action, Adventure, E3, Nintendo, Nintendo 3DS, Portable/Mobile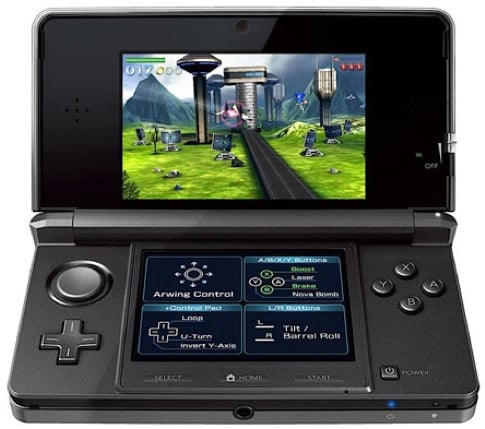 Nintendo has announced Star Fox 64 3D for the Nintendo 3DS portable. The game will support both analog movement, as well as supporting the Nintendo 3DS accelerometer, allowing you to simply tilt the console to fly throughout the vast levels. The other big feature touted is that you'll be able to see the faces of up to three other friends who you are playing multiplayer with, thanks to the Nintendo 3DS front camera. Each player will have a small box over their vehicle, where you can see exactly who is in control. Star Fox 64 3D will be available in September 2011 in the US.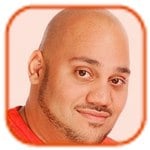 Posted by Andru Edwards Categories: Science, Transportation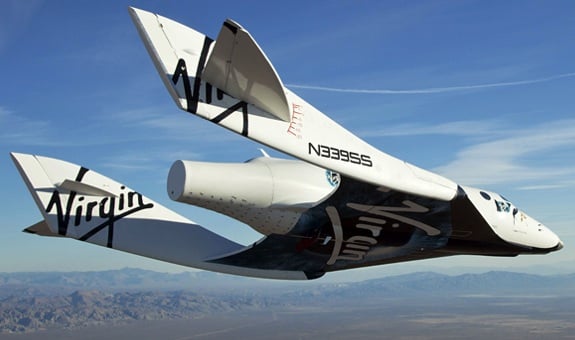 One of Richard Branson's Virgin Galactic spaceships on Wednesday completed a re-entry technique known as a "feather" configuration for the first time.
The SpaceShipTwo (SS2), known as the VSS Enterprise, has now completed seven solo flights since its December 2009 debut, but Wednesday's was the first that successfully tested out this re-entry procedure.
Virgin Galatic is Branson's commerical spaceflight program, which plans to take the average (albeit wealthy) tourist into space in the next two years.
The VSS Enterprise took off from a California runway this morning at 6:43am Pacific time attached to the WhiteKnight (WK2) carrier aircraft, the VMS Eve. The spaceship was controlled by Pete Siebold and Clint Nichols, test pilots from Scaled Composites, which designed and build the spacecrafts. Mark Stucky, Brian Maisler, and Brandon Inks manned the VMS Eve.
Click to continue reading Virgin Galactic SpaceShipTwo hits "feather" re-entry milestone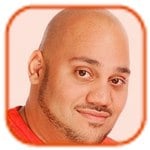 Posted by Andru Edwards Categories: Corporate News, Science
NASA has launched an investigation after cocaine was discovered at Florida's Kennedy Space Center, according to reports.
A NASA spokesman told reporters on Tuesday that 4.2 grams of "a white powdery substance" was found last Monday at the NASA facility and tested positive for cocaine.
"Law enforcement personnel field tested the substance, which indicated a positive test for cocaine," Renee Juhans, an executive officer with the office, told CNN. "The substance is now at an accredited crime lab for further testing." She wouldn't comment on where in the facility the drug was found.
Click to continue reading Cocaine found at NASA Kennedy Space Center
© Gear Live Inc. – User-posted content, unless source is quoted, is licensed under a Creative Commons Public Domain License. Gear Live graphics, logos, designs, page headers, button icons, videos, articles, blogs, forums, scripts and other service names are the trademarks of Gear Live Inc.