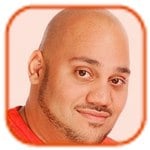 Posted by Andru Edwards Categories: Music, Television, Weddings, Rumors,
Kanye West wants to go on honeymoon in space.
The "Bound 2" hitmaker is "obsessed" with all things other-worldly and has convinced his fiancee Kim Kardashian - with who he has six-month-old daughter North - to celebrate their marriage with an intergalactic holiday.
"Kanye is obsessed with space and anything sci-fi - he's shot many spaceship-themed videos and he even considered training as an astronautical engineer. Now he's fixated on the idea of honeymooning in space. Apparently, Kim wasn't keen at first but Kanye has talked her round and there's even talk it will be chronicled on her reality show," a source said.
Kanye wants to check himself and Kim into the CSS Skywalker, an inflatable station being created by Bigelow Aerospace which will float 250 miles above Earth and requires guests to undergo three months of astronaut training before traveling there.
Click to continue reading Kanye West Wants to Honeymoon in Space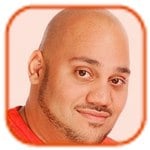 Posted by Andru Edwards Categories: Artist News, Gossip, Performances, Rumors, Pop,
Monsters, mark your calendars for 2015: Lady Gaga will be singing in space!
The "Applause" hitmaker will embark on a space mission with Virgin Galactic flights and is reportedly planning to have vocal training to ensure she can still hit the correct notes in a gravity-free environment. "She has to do a month of vocal training because of the atmosphere," a source said.
Gaga is set to make history by becoming the first celebrity to perform in space. "[This will be] like nothing the world has seen before," the source added.
The 27-year-old star will perform on the third day of the Zero G Colony festival which takes place at Spaceport America in New Mexico approximately six months after the first Virgin Galactic commercial flight, and has taken the necessary precautions to ensure she is protected against the worst possible outcome. "Gaga has taken out a ridiculous life insurance policy!" the insider said.
Click to continue reading Lady Gaga to Sing in Space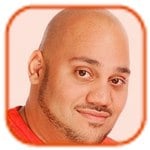 Posted by Andru Edwards Categories: Movies, Television, Weddings, Rumors,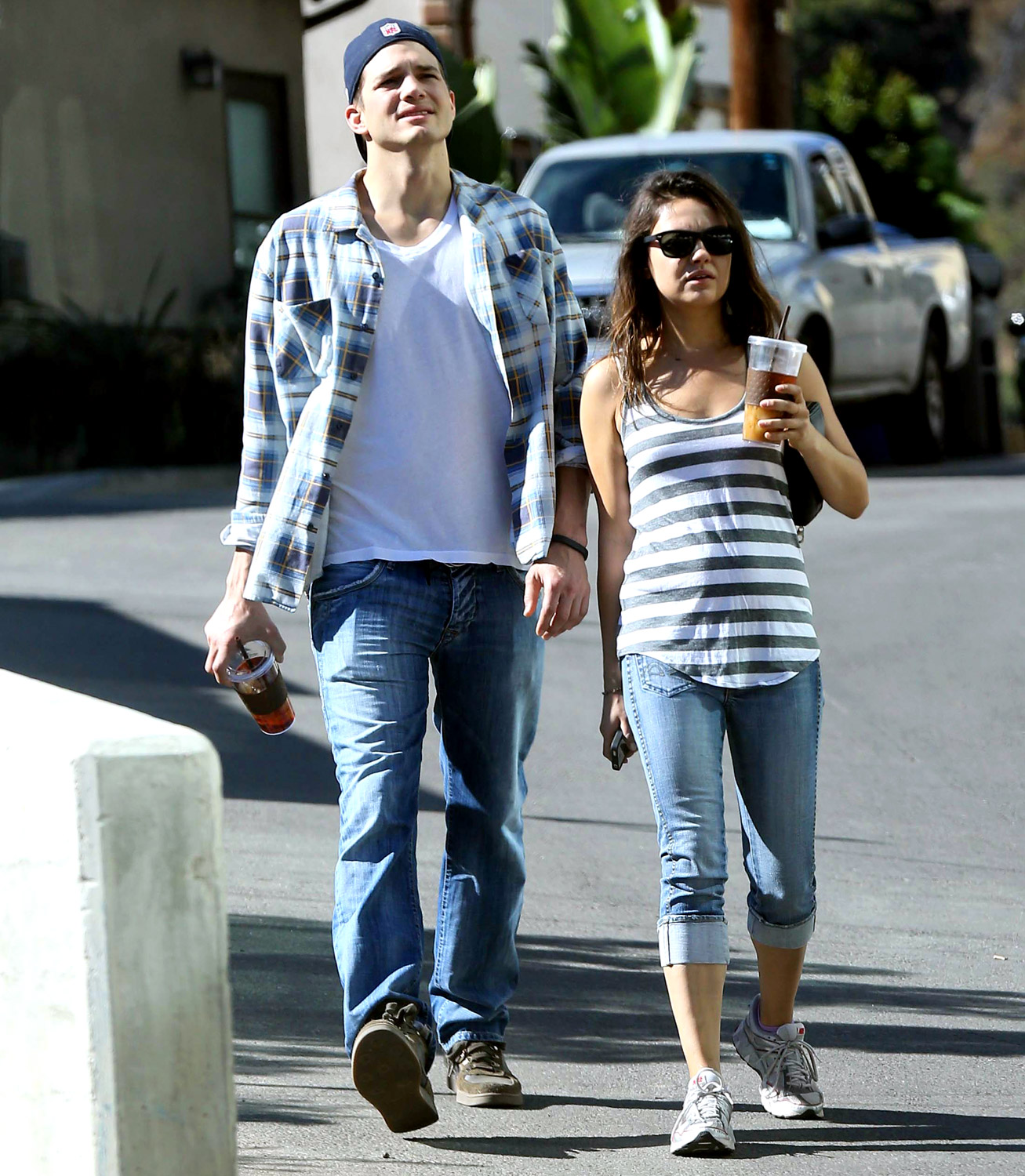 Ashton Kutcher and Mila Kunis want to get married this summer and have their honeymoon in space.
According to earlier reports, the couple are keen to have a British wedding once the Two and a Half Men star's divorce from ex-wife Demi Moore is finalized - and it has now emerged he wants to take his new bride on one of Richard Branson's flights into space. The British business tycoon has set up a project to allow people to embark on the incredible two-hour commercial trips and Ashton - who already bought his $200,000 seat - wants a truly special honeymoon.
"Ashton is already going into space on Branson's Virgin Galactic flight and he has said Mila will definitely be at this side as his honeymoon present," an insider said.
Click to continue reading Ashton Kutcher and Mila Kunis Want to Honeymoon in Space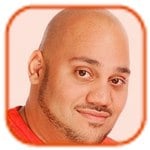 Posted by Andru Edwards Categories: Music, Science,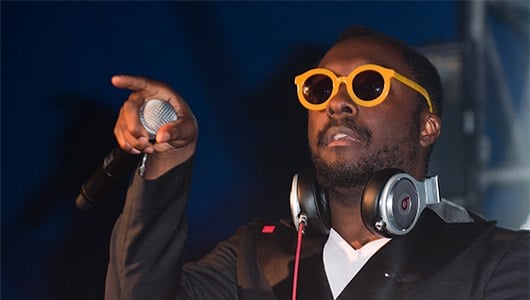 Hip hop and pop performer, producer, Grammy-winner, and all-around mogul Will.i.am is set to premiere his new track tomorrow, but Earthlings won't be able to enjoy it. Why? Well, Will.i.am is debuting his new song "Reach for the Stars" on Mars. Wait, what?
No, seriously. The music will be piped through the Mars Curiosity Rover before debuting here on our humble, overrated planet. What's the over/under on Martians being discovered when they seek out Curiosity, destroying it to stop the insipid music? Tonight's gonna be a good night.
Read More

| NASA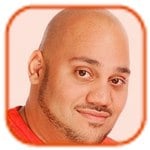 Posted by Andru Edwards Categories: Science, Videos,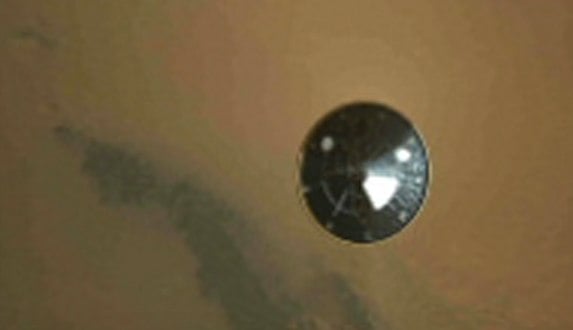 NASA's Curiosity rover landed on Mars yesterday morning, and today we get a detailed look at the descent. Comprised of 297 thumbnail images, this stop-motion video gives us a look at the two-and-a-half minutes it took for Curiosity to touch down on the red planet. Curiosity landed in the Gale Crater, and you can get a look at the video after the break.
Click to continue reading NASA releases color footage of Curiosity rover descent onto Mars
Read More

| NASA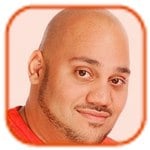 Posted by Andru Edwards Categories: Movies, Television,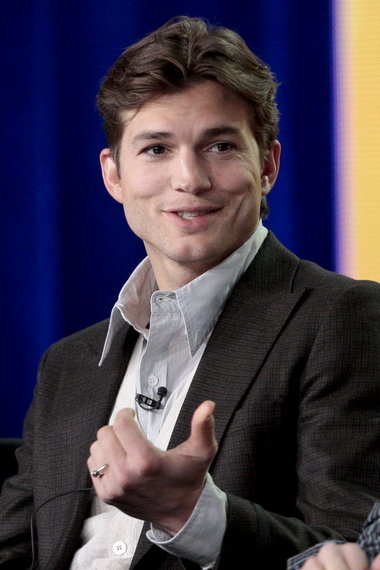 Ashton Kutcher is going into space.
The Two and a Half Men actor has signed up to be the 500th customer to travel into outer space with Virgin Galactic, Virgin CEO Richard Branson has announced.
"I gave Ashton a quick call to congratulate and welcome him. He is as thrilled as we are at the prospect of being among the first to cross the final frontier (and back!) with us and to experience the magic of space for himself," Richard said, writing on his blog.
According to the company's official website, tickets for the trip cost $200,000 but the date of Ashton's space flight has not yet been announced.
"Ashton is joining a fast expanding group of true pioneers who are on their way to a life changing experience and a place in the history books. It's great to have him on board," Richard added.
Click to continue reading Ashton Kutcher Heading into Space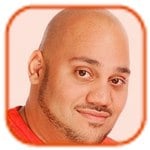 Posted by Andru Edwards Categories: Misc. Tech, Science,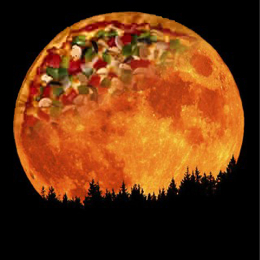 According to the Japanese branch of Domino's Pizza, the company says it will have a branch affiliate on the moon at an undetermined time in the future.
"We started thinking about this project last year, although we have not yet determined when the restaurant might open," said Tomohide Matsunaga, a spokesman for Domino's in Japan.
"In the future, we anticipate there will be many people living on the moon, astronauts who are working there and, in the future, citizens of the moon."
Click to continue reading Domino's vows to deliver pizza on the moon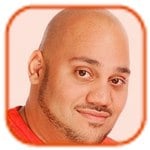 Posted by Andru Edwards Categories: Science,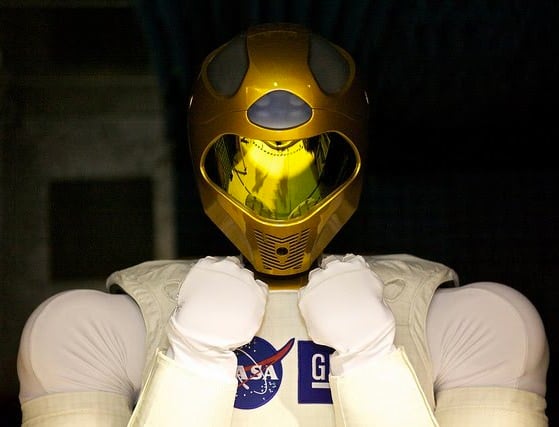 Coming in at three feet four inches and 330 pounds, it's Robonaut 2, NASA's humanoid robot. Six months after it was first delivered to the International Space Station by Space Shuttle Discovery, the robot has been powered on for the first time.
Robonaut 2, or R2, tweeted the progress of its first test from the @AstroRobonaut feed, operated by NASA's Joe Bibby, a multimedia specialist working out of Houston's Johnson Space Center, where R2's ground support is located.
"My power cable is plugged in and my status LEDs on my power backpack are on," Robonaut tweeted Monday morning.
Click to continue reading NASA fires up humanoid robot, Robonaut 2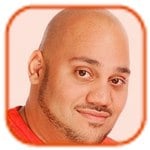 Posted by Andru Edwards Categories: Science,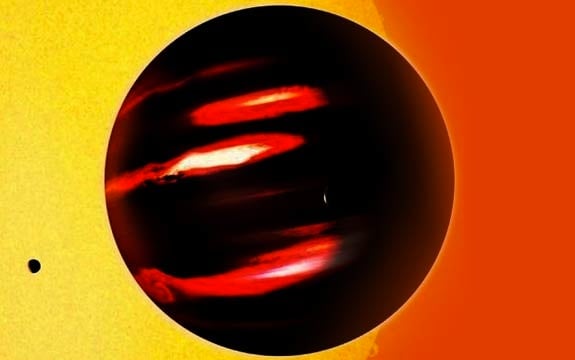 How dark is dark within the solar system? We suppose black holes, by their very nature, are pretty dark. But high on the list of astronomical objects that don't reflect much light is a new contender: TrES-2b, a Jupiter-sized gas giant around 750 light-years from Earth that's now taking top billing as the darkest exoplanet that astronomers have ever discovered.
Brightness readings measured by NASA's Kepler spacecraft suggest that TrES-2b reflects less than 1 percent of the sunlight that hits it–and that's coming from a star a mere three million miles away from the planet itself (GSC 03549-02811). For comparison's sake, Earth is around 93 million miles from the Sun and, we should note, a whole lot cooler. The average temperature of TrES-2b hovers around 1,800 degrees Fahrenheit.
Although the super-heated planet's atmosphere is full of light-absorbing chemicals, there's no indication that their presence is the direct reason why the planet fails to reflect a great deal of light.
Click to continue reading Astronomers find the darkest known planet, TrES-2b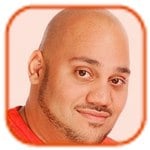 Posted by Andru Edwards Categories: Science, Transportation,

To celebrate its 50th birthday, Seattle's Space Needle is launching a contest to send someone into space.
"The Space Needle was built when our country was in a global space race," Ron Sevart, CEO of the Space Needle said in a statement. "With space travel moving into the private sector, a new race has begun that focuses on the best of what the Space Needle has become–a symbol of the aspirations of today's world of technology and science. What better way than sending a person from our midst into space to mark our first 50 years and look into the exciting future that lies ahead."
The contest, dubbed Space Race 2012, kicks off Monday. Potential astronauts can enter online via the Space Needle Web site through November 30.
Click to continue reading Win a trip to space, courtesy of Seattle's Space Needle
© Gear Live Inc. – User-posted content, unless source is quoted, is licensed under a Creative Commons Public Domain License. Gear Live graphics, logos, designs, page headers, button icons, videos, articles, blogs, forums, scripts and other service names are the trademarks of Gear Live Inc.