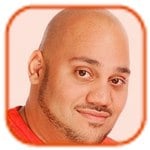 Posted by Andru Edwards Categories: Features, Microsoft, Video Games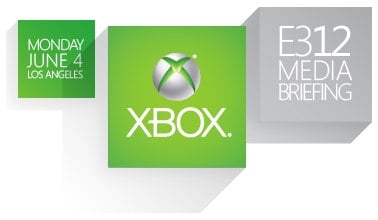 Microsoft's E3 2012 Xbox 360 Media Briefing kicks off this morning at 9:30 AM PDT, and we're here to bring you the news as it happens. Keep it locked here for our live coverage of the event, which is set to kick off with Halo 4, with a new Gears of War title to debut, and the secretive SmartGlass feature as well!
Click to continue reading Microsoft Xbox 360 E3 2012 Media Briefing Live Coverage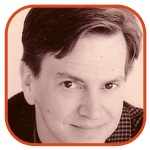 Posted by Tom Mason Categories: Editorials, Television
Yes, I'm cheating again, but only slightly as you'll see. South Park, Trey Parker and Matt Stone's genius TV show, needs a little bit of help. Perhaps yours?
They need an Animator, a Technical Artist, and my favorite (and why they are listed here), Storyboard Design Artist.
The storyboard gig is entry-level, but includes Background Design and (the cool part) Character Design.
You'll need experience with the various computer design programs like Adobe Illustrator and Photoshop.
They'd like you to know that this is "not a compositing job" but you can expect an "intense, creative, and rewarding production schedule beginning in April."
You will have to be living in Los Angeles for the duration, but how bad is that, really?
Good luck, job seekers!
[Artwork: South Park]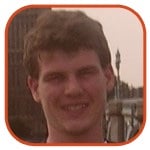 Posted by Todd Matthy Categories: Reviews, DC Comics
Ah, The Boys. The comic book DC didn't want, the comic book only Garth Ennis could write. The place that further crosses the line of decency of the South Park classic "Lemmywinks". And issue 26 is no exception.
The fourth part of "We Gotta Go Now" sees the CIA-backed Superhero Watchdogs send their newest member Wee Hughie to infiltrate the G-Men (think the X-Men crossed with Animal House) when a teammate is murdered. During his infiltration, Hughie makes a startling discovery, the G-Men (despite being superheroes) are actually nice guys and wants to make sure they don't turn into jerks like the other superteams in the world.
Compared to other issues of The Boys, issue 26 is tame. The only absurdity that happens is an incident with a dog and an annoying cat, and Hughie and his girlfriend Starlight (A Midwest Christian version Supergirl who is constantly having her dreams shattered) engaging in sexual relations in a park. Tame, compared to the books previous moments, but still entertaining with a fun dose of commentary on the state of superheroes. Not for the weak at heart and certainly not the children, but certainly the most absurd book on the racks every month. Oh….and one of the most fun.

Posted by Nate True Categories: Full Episodes, Announcements, Home Entertainment, Microsoft, Movies, Video Games, Videocasts
In this episode, coming to you straight from E3 2008, we chat with Xbox's Heather Snavely about all the news that Microsoft announced during their Xbox Media Briefing. We have keynote clips here as well, in case you missed it and want to see all that went down, while Heather gives us a bit more detail and answers a few questions we had about some of the specific announcements.
Specifically, Heather tells us a bit more about the new Xbox 360 Experience dashboard, answers a few questions we had about the Lips game and the motion-based microphone controller, as well as Xbox avatars and questions we had about the future of Gamer Pictures on Xbox Live. All in all, a nice look at all the new details uncovered at E3 in relation to Xbox 360.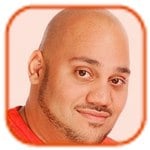 Posted by Andru Edwards Categories: Corporate News, E3, Microsoft, Xbox 360, Xbox Live, Xbox Live Arcade, Xbox Live Marketplace
We've entered the auditorium here in the West Hall, and are currently waiting for the E3 2008 Xbox Media Briefing to begin. Very nice setup in here, by the way. Bunch of stage lighting, high definition displays, and…oh, even a mock living room setup. Snazzy. Anyhow, keep it locked here, as we will be bringing you live updates from the keynote as it happens. Any predictions on what we will be seeing announced today?
Oh, as for images, we will update the post with a bunch of those after the keynote ends. We wanna focus on bringing you the text updates for now, mkay?
We start with some Xbox 360 Street Talk, where apparently Microsoft went around town and interviewed people off the streets, and asked them about what they like about Xbox 360. Obviously, all good comments here. Now we get answers for questions like "What is a noob?", "What does it mean to be 'pwned'?", "What does melee mean?", "What does RPG mean?", etc. Basically, what do average people know about video game terms. This is kind of like sitting through the advertisement trailers in the movie theater, the ones that come before the actual trailers.
Check out the rest of the keynote after the jump:
Click to continue reading E3 2008: Xbox Media Briefing: Gears of War 2, Lips, Guitar Hero Tunes, Final Fantasy XIII announced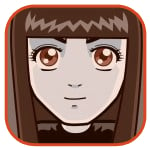 Posted by Sheila Franklin Categories: Accessories, Cell Phones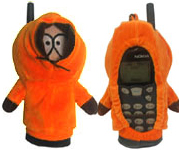 We have found many elegant covers for cell phones, as well as those that are functional enough to keep them protected against the evils of your pocket change. Now we have discovered some that are almost charming. Annie's Costume Company carries a monkey, manatee, frog, pig, lobster, and the Tazmanian Devil of Warner Bros. fame, but we are definitely partial to Kenny. The stretchable covers fit most mobile phones including Nokia, Motorola, AT&T, Sprint, Samsung, Kyocera, Panasonic, and Audiovox. Look for a $10.95 price.
Read More

| Annie's Costumes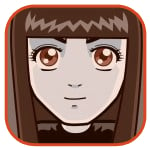 Posted by Sheila Franklin Categories: Design, Home Entertainment, Internet, Misc. Tech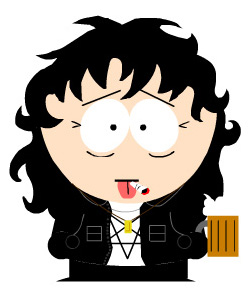 We were kicking around Facebook last weekend and noticed all kinds of new applications. There are over 2,500 of them now, including fish tanks, gardens, games, video uploading, and becoming a zombie or vampire and infecting others. Our fave, however, has to be making yourself a South Park Character. We have Simpsonized, IMVU'd, and M&M'd, so we figured why not? Tell us what you think of our Goth representative, then head over to Facebook to come up with your own. If you are truly gifted, perhaps you can create your own cartoon character application and share it with us.
Read More

| South Park Character Application

Posted by Edie Sellers Categories: Activision, Announcements, Corporate News, Culture, E3, Electronic Arts, First Person Shooters, Microsoft, MMORPG, Music, Nintendo, Nintendo DS, PC, PlayStation 3, Politics, Portable/Mobile, PSP, Release Dates, Reviews, Role Playing Games, Rumors, Sony, Sports, Third Person Shooters, Wii, Xbox 360, Xbox Live, Xbox Live Arcade, Xbox Live Marketplace, GamerAndy
Finally, now that the dust has settled from E3, we have finally found the time to get our thoughts in order and give you an extra-long episode of GamerAndy Live!
This week, Edie and Hawkes chat up all that happened before E3, during E3, and after E3, including:
OUR E3 COVERAGE
- How Edie spotted Slash, missed Ron Jeremy and got groped by China Doll;
- Edie defends why she thinks Nintendo "won" E3 this year;
- Why Hawkes wasn't as impressed at Killzone 2 as many others;
- Burnout Paradise;
- John Woo's Stranglehold;
- Fallout 3;
- Hellgate: London;
- Katamari Damarcy;
- PGR4;
- Assassin's Creed;
- Why Activision will get sued over Guitar Hero III;
- The big scoop we
almost
had;
- Rumor that E for All may not happen
NEWS
- Peter Moore chucks MS job for EA Sports;
- EA Sports: Hockey-less in '08;
- Chocolate Rain;
- Bully revamped for release on 360 and Wii;
- Wii Fit
- MGS4 coming to 360?
- Shoutouts and Shoutats;
- Problems for Unreal Engine?
- X07 gone;
- Xbox extended warantees;
- PS3 price drop…er, clearance sale;
- The Jaime Kennedy Embarassment;
- South Park's WoW episode nominated for Emmy
Enjoy!

Posted by Chris Pereira Categories: Action, Adventure, CAPCOM, Casual, Corporate News, Driving, E3, Electronic Arts, First Person Shooters, Internet, Music, Nintendo, Nintendo DS, Party Games, Puzzle, Release Dates, Retro, Sports, Trailers, Virtual Console, Wii
As with the Microsoft conference before it, I was confined to my hotel Wi-Fi to take in Nintendo's E3 press conference. But, unlike Microsoft's, I'm walking away thoroughly and utterly disappointed. I'm going to go ahead and spoil part of the full story from after the break: there was no mention of Smash Bros. being online. Me = worried much.
Set your expectations low before you view the rest after the break.
Click to continue reading E3 2007: Nintendo's Press Conference Recap And Impressions
© Gear Live Inc. – User-posted content, unless source is quoted, is licensed under a Creative Commons Public Domain License. Gear Live graphics, logos, designs, page headers, button icons, videos, articles, blogs, forums, scripts and other service names are the trademarks of Gear Live Inc.