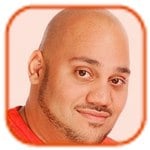 Posted by Andru Edwards Categories: Corporate News, PlayStation 3, PlayStation Network, Sony
Sony Online Entertainment brought its PlayStation Network back online (after a major security breach took PSN down) in parts of Europe and the U.S. Saturday, but some 12 hours after the announcement many PSN customers were left wondering when it would be their turn.
At about 8:30 p.m. ET Saturday, Sony announced it would begin a "phased" return of PSN services to customers following a three-week outage caused by a hack of the network that forced the company to take it down. But a map of the U.S. that Sony is updating to reflect when its network goes live in individual states was left with numerous states without service in the Midwest, South and Northeast as of about 8 a.m. ET.
Several hours after the initial announcement, readers in Texas, Illinois and other states were complaining that PSN service had not been restored to their areas. Sony had warned that it would "take several hours to restore PSN throughout the entire country."
Meanwhile, PSN customers in Australia and the Caribbean wondered when their areas would go back online. Sony's Saturday announcement only referred to Europe and North America.
The company issued a further notice to PSN customers whose service had been turned on but who still weren't able to access the network: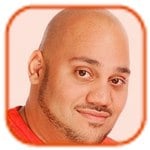 Posted by Andru Edwards Categories: Editorial, Features, Internet, Video Games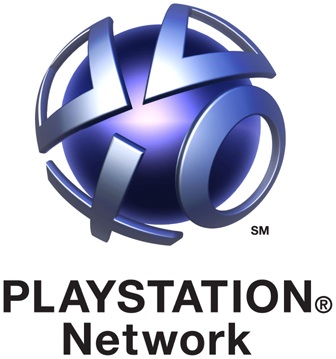 Sony's devastating security breach is not only a public relations nightmare and now, an identity-theft worry for its customers, but it's also a reminder (yet again) of the vulnerability of computer networks.
Sony's PlayStation Network is comprised of networked servers housing massive amounts of data including valued customer data. The parts making up Sony's network are not much different than the parts making up any other business' network, except most business networks are on a smaller scale.
While Sony is not releasing a lot of detail as to how the breach was carried out or what security mechanisms it had in place that failed, there are some good lessons learned for any business no matter what the size about protecting network infrastructure and the data residing on those networks.
One of the key ways any company owner can protect themselves is to forget the notion of, "Why would anyone want to hack into my network?" Why? Because they can. Whether you run a business making chocolate candies or handle financials for thousands of clients, taking an offensive approach against hackers, network intruders, or script kiddies looking to make a name for themselves, is fundamental to protecting your business network.
It's important to know that in the technology world, there is no such thing as 100 percent secure. You can lessen the chances of network or data compromise though, with a few tips:
Click to continue reading Businesses: Here's what you can learn from the Sony PSN security fail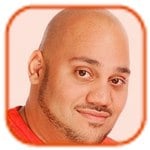 Posted by Andru Edwards Categories: Video Games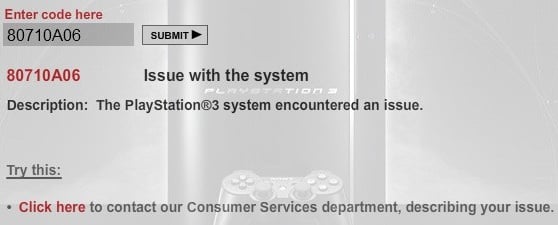 Sony confirmed Tuesday that hackers have managed to obtain personal information Sony stored within the PlayStation Network, possibly including credit cards. The service will be down, at most, another week.
In an update posted to the PlayStation Blog, Sony senior director of corporate communications and social media Patrick Seybold noted that the "malicious actions" has caused Sony to send a email to all of its customers.
That email will tell subscribers that Sony has turned off the PlayStation Network and Qriocity cloud-music service; engaged an outside security firm; and "taken steps to enhance security and strengthen our network infrastructure by re-building our system to provide you with greater protection of your personal information".
Click to continue reading PlayStation Network outage goes from bad to worse, customer information stolen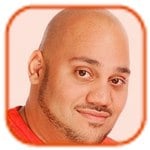 Posted by Andru Edwards Categories: Microsoft, Rumors, Video Games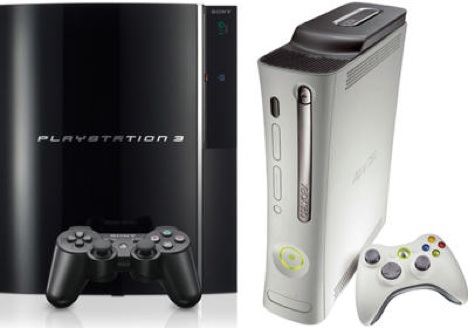 Get comfortable playing your 6-year-old Xbox 360 or 5-year-old PlayStation 3, gamers, because it doesn't like like Sony or Microsoft plan on releasing new consoles for another three years since the current consoles still have strong sales figures.
"Both MS and Sony are telegraphing to each other that they're delaying, to milk the current [generation] and fill in previous craters better," said an anonymous source, who Kotaku described as an "insider who has worked with the first-party companies like Sony and Microsoft."
Microsoft launched the Xbox 360 in 2005, while Sony unveiled the PS3 in 2006. So based on the traditional five-year lifecycle of gaming consoles, a refresh is due this year.
Click to continue reading No new game consoles from Microsoft or Sony until 2014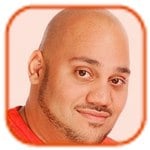 Posted by Andru Edwards Categories: Corporate News, PlayStation 3, PlayStation Network, Sony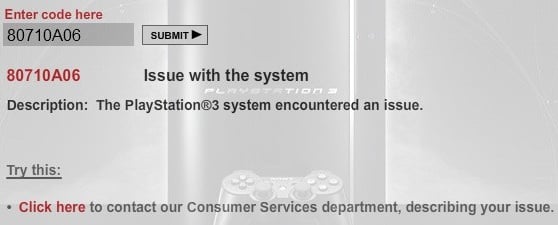 Sony said Thursday that its PlayStation Network, the online service that connects Sony's game consoles like the PlayStation 3, may be out for a "full day or two" due to an unexpected and unexplained outage.
Sony first confirmed the outage at 5:50 PM Wednesday night, when Patrick Seybold, the senior director of corporate communications and social media, reported that "We're aware certain functions of PlayStation Network are down," Seybold said. "We will report back here as soon as we can with more information."
At 9:34 AM on Thursday, Seybold added the latest information, which will be grim news for PlayStation players.
"While we are investigating the cause of the Network outage, we wanted to alert you that it may be a full day or two before we're able to get the service completely back up and running," Seybold added. "Thank you very much for your patience while we work to resolve this matter. Please stay tuned to this space for more details, and we'll update you again as soon as we can."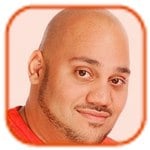 Posted by Andru Edwards Categories: Cell Phones, Google, Software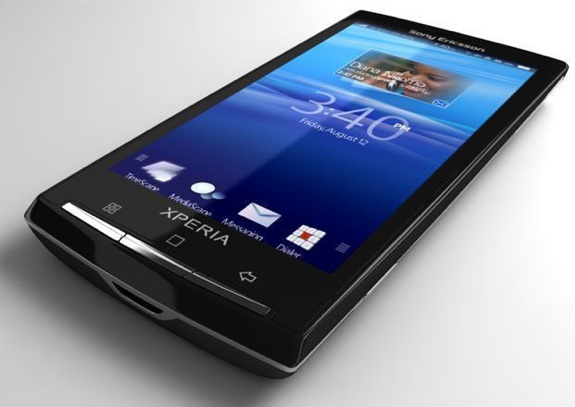 Sony Ericsson announced Friday that its Xperia X10 smartphone will be upgraded to Android 2.3 Gingerbread by the third quarter, though it might not be available to all users.
Sony Ericsson upgraded the X10 to Android 2.1 in November, and had planned to stop there, but customer demand and technology advances prompted the company to consider another upgrade.
"We have listened to our consumers," Sony wrote in a blog post. "In addition, the development of the software for our new 2011 range of Xperia phones gave us a solution that made it possible to deliver Gingerbread on Xperia X10."
Sony Ericsson decided to bypass the Android 2.2 update because it has been focused on Gingerbread for its upcoming line of Xperia phones, including the Xperia Play "PlayStation phone."
The rollout, which will technically be Android 2.3.3, is planned for the end of the second quarter into the third via the company's PC-based upgrade client. At this point, the Xperia X10 is available from carriers and in a version not tied to a specific wireless company, and the Gingerbread update will initially be provided to X10s not tied to a carrier.
Click to continue reading Sony Ericsson Xperia X10 to get Android 2.3 Gingerbread upgrade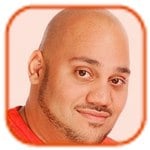 Posted by Andru Edwards Categories: MMORPG, Sony
Sony Online Entertainment is officially flipping off the servers for its Final Fantasy XIV, Final Fantasy XI, and PlayOnline games and services. Don't worry, they'll be back online in short order. The move comes as a result of Japan's Friday earthquake—and the temporary loss of massively multiplayer online gaming is just one of the fallouts.
"Due to the continuous earthquakes occurring in the eastern regions of Japan since Mar. 11, 2011, the power companies in Japan have encouraged everyone to cooperate by conserving as much energy as possible as it is feared there will not be enough power supply," reads a Sony blog post, published today.
Accordingly, Sony is suspending service for its two Final Fantasy MMOs and PlayOnline starting at 3 p.m. PST today. There's been no indication as to how long the servers will remain offline, though Sony promises that it will update players with additional information as soon as it comes in. Sony plans to leave the servers offline for at least a week, possibly more—the company indicates that it will not be billing players for any time the servers are offline.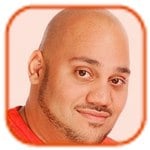 Posted by Andru Edwards Categories: Accessories, Apple, HDTV, Home Entertainment, Hot Deals, PC / Laptop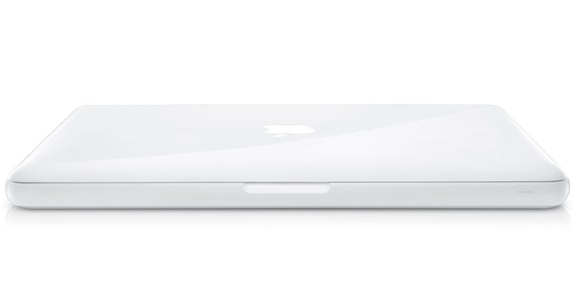 Here's today's Deal of the Day list, where we bring the the top discounts on gadgets and consumer electronics for the day. The highlights for today are $570 MacBooks and an iPad case with integrated Bluetooth keyboard:
Don't forget, if you're looking for other deals, be sure to check out our Newegg Promo Code thread.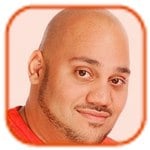 Posted by Andru Edwards Categories: Corporate News, Portable/Mobile, PSP, Sony
Sony announced today that it will drop the price of its PlayStation Portable device by $40 to $129.99.
The price drop is effective February 27. PSP Entertainment Packs, meanwhile, will be sold for $159.99.
The company is also adding new games to its Greatest Hits and Favorites Collections. New additions to Greatest Hits, which sell for $19.99, include "Assassin's Creed: Bloodlines," "Dissidia Final Fantasy," "LittleBigPlanet PSP," "Metal Solid Gear: Peace Walker," "Ratchet & Clank: Size Matters," "Resistance: Retribution," and "Toy Story 3: The Video Game."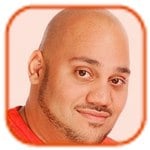 Posted by Andru Edwards Categories: Handhelds, HDTV, Home Entertainment, Hot Deals, PC / Laptop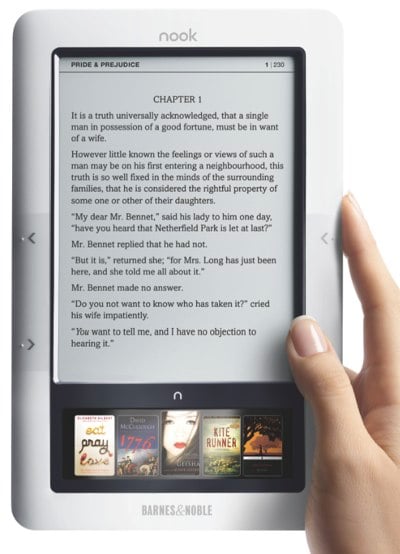 Here's today's Deal of the Day list, where we bring the the top discounts on gadgets and consumer electronics for the day. The highlight for today is a nice discount on the Barnes & Noble Nook, as well as a huge Walmart clearance sale:
Don't forget, if you're looking for other deals, be sure to check out our Newegg Promo Code thread.
© Gear Live Inc. – User-posted content, unless source is quoted, is licensed under a Creative Commons Public Domain License. Gear Live graphics, logos, designs, page headers, button icons, videos, articles, blogs, forums, scripts and other service names are the trademarks of Gear Live Inc.