Posted by Steve Van Neil Categories: PlayStation 3, Role Playing Games, Sony, Trailers
This year's TGS is awash in media from loads of promising Japanese RPGs. The spiky-haired adventurers in Infinite Undiscovery (ouch at that title), The Last Remnant, and Lost Odyssey promise to take the genre to new excruciatingly emotional heights. But the most impressive of them all, the one that may even melt the heart of the most cynical hater of all things spiky and stat-laden, is Level 5's White Knight Story. Level 5 is the development studio behind Dragon Quest VIII and Rogue Galaxy, so you just know this game will deliver the goods when it comes exclusively to the PS3 next year.
And now we have this video. It isn't direct feed, runs about 4 minutes long, and Obi-Wan Kenobi blocks the screen for part of it, but trust me…the whole thing is worth the watch. The animation is so fluid and seamless that the game's battles come across as balletic performances, not turgid turn-based fights. And check out the awe-inspiring transformation near the end of the footage. You'll be nodding your head wondering what the fuss is, and then the White Knight will appear and you'll smile and say, "Okay, that was pretty cool." Bank on it.
Read More

| GameSpot


Posted by Steve Van Neil Categories: Accessories, Hardware, PlayStation 3, Sony
At Sony's pre-TGS press conference, Kaz Hirai announced that rumble is coming back to the PS3 in a big way, in the form of the new DualShock 3 controller. Gamers have been clamoring for force feedback ever since Sony first unveiled the PS3's Sixaxis controller sans rumble. We just couldn't properly enjoy shooting aliens without the little vibration telling us that we were shooting aliens. At any rate, Sony heard the call and is making amends.
"We have not made any changes to its outward appearance and design, but it does have vibration," Hirai said. And fear not, motion control fans…the waggle feature isn't going anywhere. The wizards at Sony have found a way to include both features.
Which brings us to the catch: the DualShock 3 will be available this year, but only in Japan. Everyone else will have to wait until next Spring.
Read More

| Eurogamer


Posted by Steve Van Neil Categories: Action, Konami, PlayStation 3, Sony
Konami has announced that the PS3 game the whole world wants will be playable on the showfloor of this year's Tokyo Game Show, which kicks off later this week. That's right, Metal Gear Solid 4: Guns of the Patriots will make its playable debut to the tune of fifty demo kiosks at Konami's booth. Knowing the history of the franchise, you have to wonder if a PSN demo isn't too far behind.
Drool over impressions of Metal Gear Solid 4 in the next week. Finally break down and buy the game and that damned PS3 (it's exclusive, kids) when the game is released next year.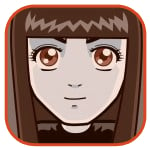 Posted by Sheila Franklin Categories: Cell Phones, Corporate News, Editorial, Music, Portable Audio / Video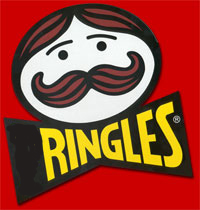 As if releasing a new dancing MP3 Player isn't enough, Sony BMG has also teamed with the Universal Music Group and devised the Ringle, which contains 3 tunes and a ringtone in a slip-sleeved cover CD. At this point, Sony is the only company that will be offering them at retail outlets. They figure that if we can download tracks and ringtones individually, we will rush right out to purchase them for a $5.98 or $6.98 list price. Excuse our naivety here, but isn't downloading the way to avoid overcrowded shopping malls?
Read More

| Reuters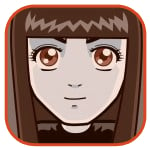 Posted by Sheila Franklin Categories: Misc. Tech, Music, Portable Audio / Video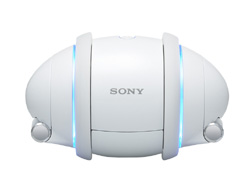 Say hello to Rolly, the dancing egg. This Sony MP3 player can spin around with sensors that allow volume control when turned clockwise or counterclockwise or switch music with a push or pull. Weighing only 11 oz., it holds 1 GB of flash memory and built-in speakers. Bluetooth capable, it is programmable with software that will analyze music and then create choreography for the little bugger. It also doubles as an alarm clock. Rolly can keep going for about five hours before needing a recharge, and will hold 100 to 600 tunes, depending on the complexity of its dance steps. Only available at this point in Japan, its MSRP is ~$354.00.
Read More

| Rolly Product Page (Japenese) via USA Today

Posted by Paul Hamilton Categories: Action, Adventure, Portable/Mobile, PSP, Sony, Special Editions
The next installment in the popular Sony franchise God of War, subtitled Chains of Olympus and a prequel to the original God of War, will be debuting on the PSP March 4, 2008. The news may be a little disappointing for some hoping to add the flagship first party title to Sony's handheld this Christmas, but Sony has also announced that it will be putting out a demo at the end of this month. When the game's official website launched back in April, Sony included the opportunity for North American gamers to sign up for a special UMD-based demo version prior to the game's release.
The limited edition demo will include part of a playable level plus extra goodies including behind-the-scenes footage. A copy of the demo without the extras will be released later this year.
Read More

| GameSpot


Posted by Paul Hamilton Categories: Corporate News, Downloadable Content, Internet, Microsoft, Nintendo, PlayStation 3, Sony, Wii, Xbox 360
A research paper from Electronic Entertainment Design and Research has been released that suggests that games with online support can be crucial to a game's retail success. Not surprisingly, another way to boost sales is to create a quality game (defined as those with a 90+ score on Metacritic), with these well-reviewed titles outselling the average release well above 5-to-1.
While making good games typically means making good money, naturally, it is a bit surprising to see the report indicate that sales can be doubled by dropping in an online mode. With online games selling twice the number copies that offline titles do, it's curious to note that over half of games released don't offer even basic online support.
Read More

| Ars Technica


Posted by Steve Van Neil Categories: Action, PlayStation 3, Sony, Trailers
Sony's PS3-exclusive Heavenly Sword hits stores next week, but if you really can't wait that long, check out this new GameTrailers video. We realize that video footage is no substitute for the real deal, but this one shows off some more of the counter-heavy arena fighting you saw in the demo. Even better, you get some crisp direct feed footage of the big showdown with evil King Bohan's slow-witted blob of a son. And yes, the game still looks gorgeous.
Read More

| Playstation.com


Posted by Steve Van Neil Categories: Casual, Electronic Arts, Music, Nintendo DS, PlayStation 2, Portable/Mobile, Trailers
Ignoring a collective shrug on the part of game reviewers, Electronic Arts has announced that the formerly Wii-exclusive rhythm game, Boogie, is headed to the DS and PS2. EA tells us that the PS2 version will incorporate a music video creator and allow players to record themselves singing along with their favorite pop songs. Meanwhile, the DS version jettisons the karaoke element entirely and revs up the minigame factor. In addition, Boogie DS boasts "the first 3D gameplay on the handheld system," thanks to the snazzy (or not) 3D glasses that will come packed in with the game. Check out the DS trailer above, but only if you can stomach a whole lot of Brickhouse.
Read More

| EA


Posted by Paul Hamilton Categories: PlayStation 3, Sony
Sony Computer Entertainment President Kaz Hirai has been speaking out about the PlayStation 3 including the reported development troubles some studios have had and Sony's commitment to the Japanese market.
Regarding the difficulty in development Hirai said he's seen this before when the PS2 drew similar criticisms early in its lifecycle and that it doesn't concern him. He said to The Official PlayStation Magazine that, in fact, he welcomes the news:
If they came back and told me, 'PS3? We can do this in a heartbeat,' that would be worrying because what it is telling me is that we're not pushing the envelope from a technology standpoint.
In another interview with a Japanese website he said that developers working on cross-platform games ought to take advantage of the PS3's extra capability to give PlayStation owners extra value. For example, "[W]ith the PS3, you've got the Sixaxis controller, or you could utilize the extra capacity provided by Blu-ray to add more levels, put on interviews with the developers or have your videos able to play in 1080p." He said he understood why developers were choosing to work cross-platform considering the cost of making modern games.
Later in the same interview he tried to reassure Japanese gamers that they weren't being overlooked:
Just because the foreign market is bigger than the domestic one, we don't intend to take strategy of just making what would have been considered previously as 'Western games' and saying 'We've got no choice but to do this' to our Japanese users. If we did that, there'd be no point in having the Japan Studio.
Read More

| Develop via Game | Life
© Gear Live Inc. – User-posted content, unless source is quoted, is licensed under a Creative Commons Public Domain License. Gear Live graphics, logos, designs, page headers, button icons, videos, articles, blogs, forums, scripts and other service names are the trademarks of Gear Live Inc.