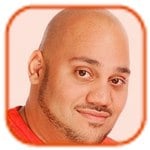 Posted by Andru Edwards Categories: Apple, Internet, Software,

Over the weekend, Apple released iTunes 10.0.1, which mainly adds a sidebar to the music library for interaction with their Ping social network. The change makes it easier to "like" and "post" music that's in your iTunes library to Ping, without having to actually go into the Ping area of the store. It's obvious that the change is a way for Apple to spur more usage in Ping, which we are guessing has seen interest and usage drop since it was released at their last fall music event.
The problem with Ping is that Apple refuses to allow you to use it with any music that they don't sell. Big Beatles fan? No way to show that in Ping, because Apple won't let you post or like any Beatles tracks, since they don't sell them. It's almost asinine. Imagine if Facebook didn't allow you to talk about anyone who didn't have a Facebook account. Today I tried to "like" a track in my library that I was listening to, and I was greeted with the error message that you see above.
Until Apple makes Ping more of a social network, and less of a music selling tool, consider us uninterested.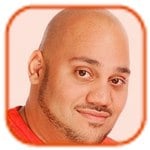 Posted by Andru Edwards Categories: Editorial, Features, GPS, Video Games,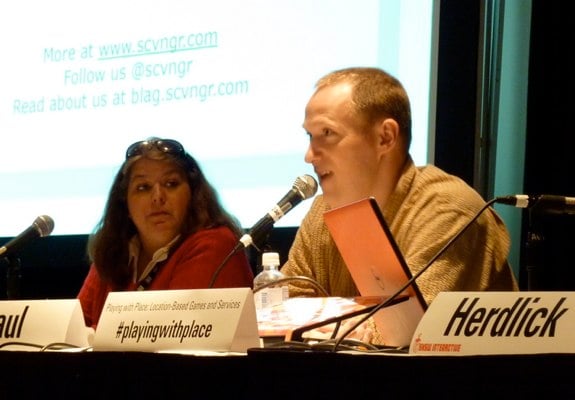 Katheryn started off the session giving us geo location coordinates that only a machine would love. Her followup to this was the context matters; our location around a place and who is around that space with us. There is also excitement around discovery with geo. An example could be geocache games which created back in the old old black and white LCD "latitude and longitude" GPS units and have worked their way into the App stores of the iPhone and Android handsets.
Although location is in its infancy, Foursquare has opened their APIs and sites like gatsby.com are using location data + user preferences to send SMS messages to those who are in proximity with one another and could potentially benefit in meeting up in real life. While this leads to privacy issues, it is opt-in and could let "regular strangers" connect and communicate in ways that they might night work up the courage to in the physical world.
Click to continue reading SXSW 2010: Playing with Place - Location-aware games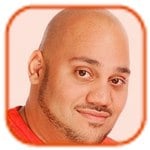 Posted by Andru Edwards Categories: Google, Internet,
Google just announced their latest product, called Google Buzz. Buzz will be integrated into Gmail, similar to the way video and chat had been integrated into Gmail. Buzz is akin to Twitter, but uses the Gmail UI. They've incorporated auto-following of those in your contacts list, a rich UI, and options for public and private sharing. Alongside Google Buzz, the company has also introduced a new mobile homepage, a mobile Buzz web application, and a new version of Google Maps for Symbian, Android, and Windows Mobile (with other platforms to be updated soon, apparently) to incorporate Buzz features.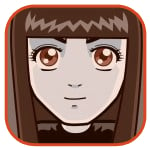 Posted by Sheila Franklin Categories: Internet,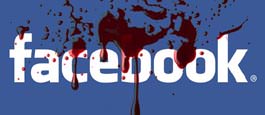 It's a scary Internet world out there. Edward Richardson of Staffordshire, England, checked out his wife's Facebook page. That by itself is fairly common, we suspect, but when he realized that she had changed her status to single he freaked. She wouldn't answer any of his text messages at her parents' house, so he went there, broke a window out of the front door, went in and killed her. He tried to off himself as well but failed. He was given 18 years for the murder and Detective Inspector Andy Wall said that the wife had wanted to end the marriage but that Richardson couldn't accept her decision.
Read More

| Daily Tech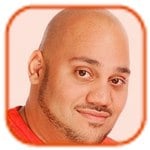 Posted by Andru Edwards Categories: Internet, Microsoft, Music, Portable Audio / Video, Wireless / WiFi,
Amidst all the Zune news of the past day, we were curious to get the pulse out there. How excited are you about the whole Zune Social thing? We've gotta admit, when we saw some of the ideas that the peeps over at Microsoft came up with as it pertains to music discovery within Zune, powered by your social network, we were kinda digging it. So, what say you? Have you gone and customized a Zune Card for yourself, maybe even syncing a few to your Zune device? Do you keep WiFi powered on when you take your device out and about in anticipation of swapping tracks? Or are you one of those who just stay as far away from the Social as possible? Sound off and let us know.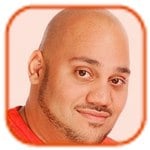 Posted by Andru Edwards Categories: Microsoft, Movies, Music, Portable Audio / Video, Software,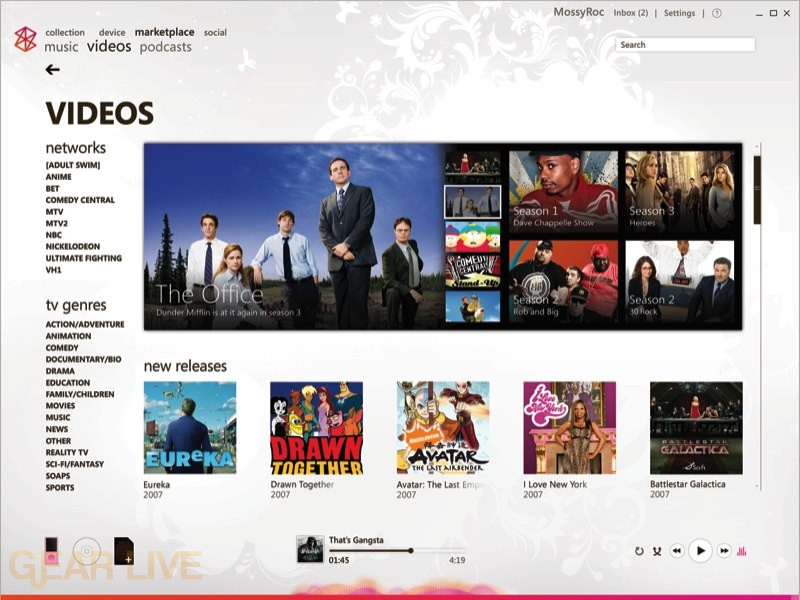 As of this moment, Microsoft's Zune team is deploying the new Zune 2.5 software out to the Internets, with the hopes that it will result in many more people getting down with the Social. We got a sneak peak at some of the new features that the crew is rolling out, and we must say, it's very apparent that they've put a lot of thought and a lot of work into tightening up some of the loose ends.
So, first things first, a huge part of this update is about connecting with friends, and discovering new music. This is being done by way of the overhauled Zune Card, which is a quick snapshot of anyones Zune profile. It auto-updates to reflect the latest music played by a user, their favorite songs, and top songs from most played artists. Even cooler, you can take these Zune Cards with you by syncing them up with your Zune device. This will give you a glimpse into what your friends are listening to, and if you are a Zune Pass subscriber, you automatically get the last 6 songs from each category of the Zune Pass, for each person you add. That's a new 18 tracks per Zune Card that you choose to sync to your device.
Click to continue reading Zune 2.5 client launches TV downloads, Zune Card social sharing
Read More

| Zune 2.5 gallery
Gallery: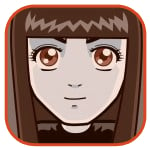 Posted by Sheila Franklin Categories: Misc. Tech, Science, Videos,
Shades of Chucky. MIT Media Labs Personal Robotics Group has created Nexi, an MDS (Mobile/Dexterous/Social) bot that moves, has some dexterity, and communicates. About the size of a 3-year old, they hope that the robot will excel in areas of human/robot interaction, teamwork, and learning. While this is another step forward in the annals of robotics, the video kind of creeped us out. We wonder what would happen if a real child encountered it.
Read More

| MIT Personal Robotics Group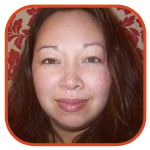 Posted by Monica Edwards Categories: Alijah, Family, Humor, Personal,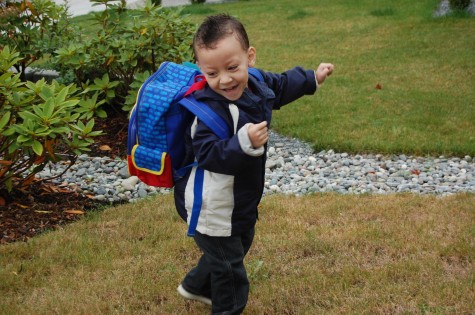 Alijah started preschool on Monday. This will have been the third school he has attended in his short span of 3 years of being-- oh, my bad, 3 and 3/4 years. The first school he attended was a private clinic mainly for children with developmental delays, and it was a wonderful place that we still miss. The teachers and therapists there were very patient, loving, and nurturing and it is the place that helped Alijah to begin to walk at the ripe old age of 28 months when most children his age had been running circles around him for months. It was a place very focused on setting a routine for the kids and Alijah became accustomed to that and to the friends he was making for the first time. He learned how to sing songs, and use more sign language than what we were teaching him at home to communicate as he barely spoke when he started there, and when he turned 3 he graduated from that school because they only treat children under 3 years of age. We then enrolled him into a public school curriculum, yet still a class that was centered around developmentally delayed children his age, as Alijah still has some speech and social delays. This school and his last school were like night and day to us. The teachers were all great, but it seemed as if they did not have as much time to give the kids the one on one attention we had grown accustomed to. I am sure the private funding in the school he came from made all the difference but to a 3 year old, that doesn't add up to a whole lotta' beans. He was used to things a certain way so it took him a while to get adjusted to the kids and new routines. Besides that fact, this was a whole new class with a whole set of new germs so Alijah was out of school more than he was in class due to catching one thing or another every other week---no exaggeration.
Click to continue reading Calm Before the Storm

Posted by Paul Hamilton Categories: Corporate News, Electronic Arts, Sports,
Peter Moore, long known as the public face of Microsoft's Xbox division, stepped into his new digs as EA Sports president last week and started off saying he wants EA Sports' brand to compete in a broader arena than just the video games market, facing off against general sports brands like Nike and ESPN.
Despite selling millions of copies of its flagship titles each year, EA Sports has struggled to expand effectively and EA seems to be banking on Moore to help them widen their reach. "That could mean broadcast sports, sports camps, the ability to license consumer products around the EA Sports brand," he told the New York Times. Moore is also looking to leverage EA's technology to create social networking and news sites, all centered around sports and of course the EA Sports name. "I think we have an opportunity to aggregate information and bring it to life with video technologies," he said.
"If we look at this connected world we're entering, sports is a sort of social and cultural glue that reaches across the globe," Moore continues. "There is an opportunity for EA Sports to evolve beyond a games brand to become a true global sports and entertainment brand, and I think we can compete there."
Read More

| New York Times via Level Up

Posted by Paul Hamilton Categories: Corporate News, Downloadable Content, Internet, Microsoft, Nintendo, PlayStation 3, Sony, Wii, Xbox 360,
A research paper from Electronic Entertainment Design and Research has been released that suggests that games with online support can be crucial to a game's retail success. Not surprisingly, another way to boost sales is to create a quality game (defined as those with a 90+ score on Metacritic), with these well-reviewed titles outselling the average release well above 5-to-1.
While making good games typically means making good money, naturally, it is a bit surprising to see the report indicate that sales can be doubled by dropping in an online mode. With online games selling twice the number copies that offline titles do, it's curious to note that over half of games released don't offer even basic online support.
Click to continue reading Games With Online Multiplayer Sell More
Read More

| Ars Technica

© Gear Live Inc. – User-posted content, unless source is quoted, is licensed under a Creative Commons Public Domain License. Gear Live graphics, logos, designs, page headers, button icons, videos, articles, blogs, forums, scripts and other service names are the trademarks of Gear Live Inc.