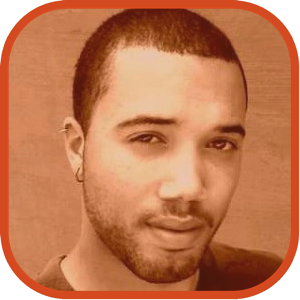 Posted by John Kilhefner Categories: News, Social Media,
The grips of social networking can prove dominating over every waking moment. Especially if you happen to make a living from behind the lucid glow of a computer monitor. Each moment of "let me check Facebook to see what's new" can cost valuable minutes of time that add up to decreased productivity. Up until now Facebook has only given its users looking for a way out the option to deactivate their account, leaving each and every digital footprint left intact if they ever choose to sign in again. The temptation to "check Facebook really quick" still lingers.
However, the social networking giant has now implemented a new delete account option that allows users to completely free themselves of the addicting clutches of Facebooking at last! The thing is, it's only available to a few select users as a test group. No word on whether or not this 'nuclear option' will become available to all users at some point. Our guess - not a chance.
Meantime, you can add a dash of Gear Live to your Facebook.
Read More

| The Next Web via Engadget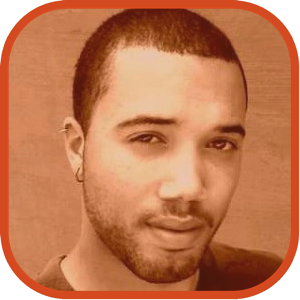 Posted by John Kilhefner Categories: News, Social Media,
Mark Zuckerberg announced on the official Facebook blog that the social network has reached 500 million users world wide. An incredible feat indeed, but If you think that 500 million is a lot now, then imagine just how many more will sign up after The Social Network hits theaters. Also announced was the new application "Facebook Stories". This app allows the 500 million Facebook users to share stories of how Facebook has helped them to do something significant. "Stories" is meant to tell of the miraculous feats that can be accomplished through the open, ever changing social network that is Facebook. For instance "Ben, the 17 year old high school student", used Facebook to get his network involved in a movement to save an old town theater in Kentucky. Now if only we can get the other 499,999,999 to stop posting meaningless drivel, and start taking advantage of using it as a source of grassroots empowerment. Perhaps Facebook Stories will spark this, but methinks it will become overrun with stories such as "Jake the 22 year old college student used Facebook to organize a fart."
You can follow us on Facebook.
Read More

| Facebook Blog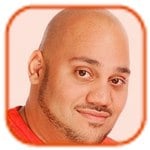 Posted by Andru Edwards Categories: Google, Internet, Rumors,
Is Google getting set to take on Facebook? If Digg founder Kevin Rose is to be believed, he has heard from a "credible source" that Google has a service called Google Me in the works that will aim to go head-to-head with Facebook in the social network space. If anyone can take on Facebook, it would likely be Google. After all, they've got the services (Google Talk, Gmail, Docs, Buzz, etc.) and the search power to pull all your information into one account pretty much immediately. Consider us intrigued.
Read More

| Kevin Rose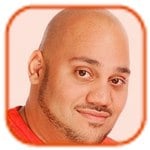 Posted by Andru Edwards Categories: Editorial, Features, HDTV, Home Entertainment, Internet,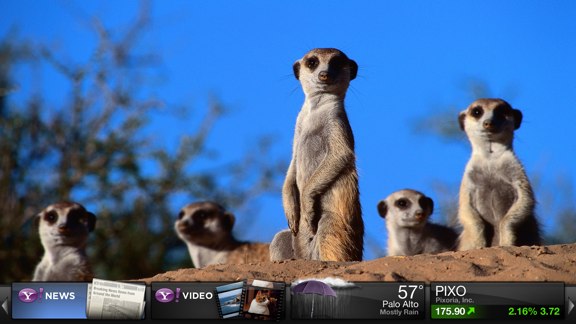 Rovi Chief Evangelist, Richard Bullwinkle had an afternoon session at SXSW 2010, dealing with convergence in the living room, "From Hulu To Yahoo Widgets: Will The Internet Transform The TV?"
He started the session with the statement "It is difficult to upgrade your television because it is affixed to a wall." With computers, you can go to a new website, such as moving your social network from myspace.com to facebook.com. With a mobile phone you can delete the location centric Loopt app and load Foursquare or Whrrl. But your
television cannot be updated and it is typically maintained by someone who put it on the wall.
With the American market being spread out over thousands of miles, broadband penetration and the speed of those connections becomes the next issue. Music and streaming television is not a problem with existing bandwidth; be it via cable, to the house or Wi-Fi within. As we get to HD quality, few have the capacity to our homes to achieve this rate. I know of this pain point personally and have solved it by running three networks at the house, one for devices like the iPhone and Chumby at 2.4 GHz and the others for high definition video distribution over Gigabit Ethernet and 802.11N at 5GHz.
Click to continue reading SXSW 2010: From Hulu to Yahoo Widgets: Will the Internet Transform the TV?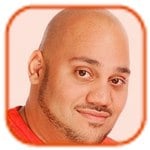 Posted by Andru Edwards Categories: Editorial, Features, GPS, Video Games,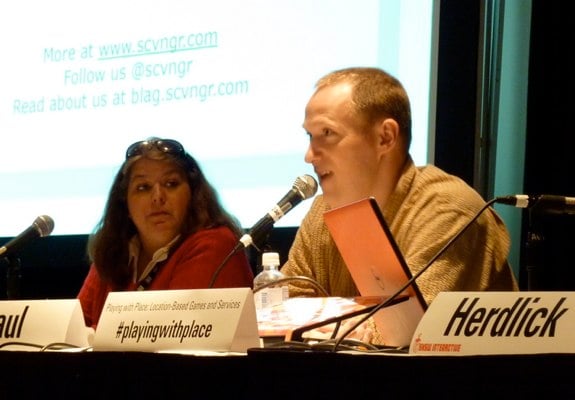 Katheryn started off the session giving us geo location coordinates that only a machine would love. Her followup to this was the context matters; our location around a place and who is around that space with us. There is also excitement around discovery with geo. An example could be geocache games which created back in the old old black and white LCD "latitude and longitude" GPS units and have worked their way into the App stores of the iPhone and Android handsets.
Although location is in its infancy, Foursquare has opened their APIs and sites like gatsby.com are using location data + user preferences to send SMS messages to those who are in proximity with one another and could potentially benefit in meeting up in real life. While this leads to privacy issues, it is opt-in and could let "regular strangers" connect and communicate in ways that they might night work up the courage to in the physical world.
Click to continue reading SXSW 2010: Playing with Place - Location-aware games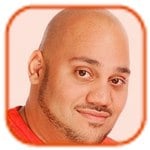 Posted by Andru Edwards Categories: Bungie, Culture, First Person Shooters, Xbox, Xbox 360, Xbox Live,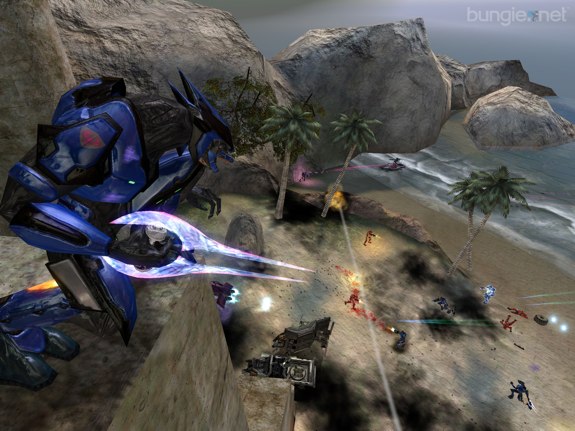 A few days ago we posted an editorial begging Microsoft to fix the Xbox Live friend limit that is currently imposed upon both Xbox Live and Zune users. Well, after years of being vague about it, the truth has finally come out. According to G4, a high-level Microsoft employee has revealed that the reason that the friend limit hasn't increased at all, even after the launch of the Xbox 360, is Halo 2.
Halo 2? Yes. You see, original Xbox games have the friend limit hard-coded into them, and Halo 2 is an original Xbox game. Since it is still so popular, Microsoft thinks they need to keep supporting it. If they increase the friend limit, they need to take Halo 2 offline.
Please, for the love of all that is sane in the gaming world, implore your friends and countrymen to switch to Halo 3, or the upcoming Halo 3: ODST, so that we might have a more social Xbox Live.
Oh, and this still doesn't explain the whole Zune Social thing, and Microsoft's belief that it has to be tied to Xbox Live, for whatever reason!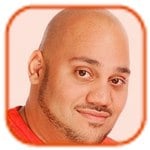 Posted by Andru Edwards Categories: Editorial, Features, Home Entertainment, Microsoft, Music, Video Games,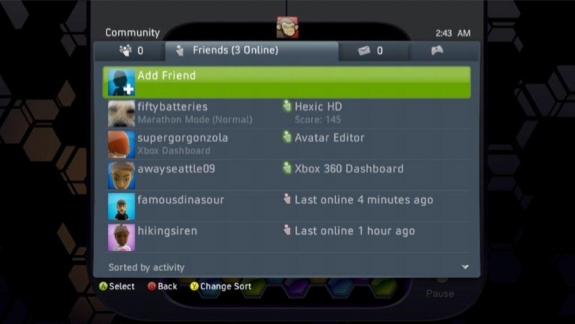 Okay, I've had enough of the Xbox Live friend limit that Microsoft has imposed on us for far too long. I think this has gone on long enough, and I'm really not seeing a good reason for it. As many Xbox Live gamers know, the current limit on friends you can have is set to 100. The thing is, in the age of social networks like Twitter, Facebook, MySpace, and all the others, we are now used to connecting with many people in our social graph across many different services.
Now, all that said, there is still one more very annoying piece to this puzzle. Did you know that the Zune Social and Xbox Live share one common friends list? In other words, if you currently have 100 Xbox Live friends, and you go out and buy a Zune, and want to connect with people who also have Zune's (but don't necessarily play games,) you are out of luck. You'll have to remove someone from your Xbox Live friend list to add someone else. This is, in two words, absolutely ridiculous. I get wanting to share the Zune and Xbox ecosystem, but to shoot yourself in the foot like this is just puzzling. I personally have at least 15 people that I would like to add as friends on the Zune Social, but I can't, because my Xbox Live list is maxed out.
Click to continue reading Editorial: It's time to raise the Xbox Live friend limit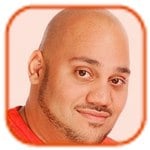 Posted by Andru Edwards Categories: HDTV, Home Entertainment, Internet, Software,
Remember those rising files Facebook and Twitter features we told you about? Well, they finally arrived. Verizon FiOS is in the middle of rolling out its Widget Bazaar, which includes Twitter and Facebook integration. You'll be able to see what others are tweeting in regards to the show that you're watching in the read-only Twitter widget. For example, if you're watching a baseball game, you can pull up the Twitter widget to see what others are saying about the same game.
A Facebook widget is also being introduced, and will allow you to see a basic view of your news feed, even allowing you to see your friends photos. While you can't do any manual updates, the Facebook widget does support sending status updates showing what shows you're watching. The one caveat here, is that you can currently only have one Facebook profile on a files cable box.
There are other features here as well, as blip.tv, DailyMotion, and Veoh videos will be available to Home Media DVR subscribers.
According to Verizon, this is just the beginning. Their plan is to allow developers access to their open platform so that more interactive files TV applications will be available.
Read More

| Verizon FiOS WIdget Bazaar Release
Gallery: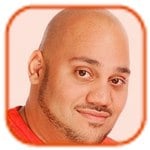 Posted by Andru Edwards Categories: Internet, Videos,
Former WWE
personality
Superstar Ken "Kennedy" Anderson just put the video above on YouTube, which we had to share. Look, we know a lot of you hang out on places like Facebook and Twitter, and that's cool with us. Just don't be the guy or girl that Mr. Kennedy is mocking in the video above, mkay?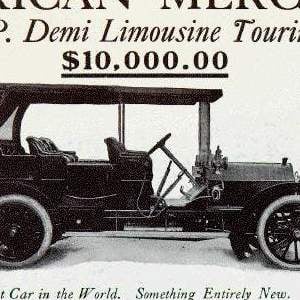 Posted by Drea Avellan Categories: Lifestyle, Social Networking, App Updates, Free Apps,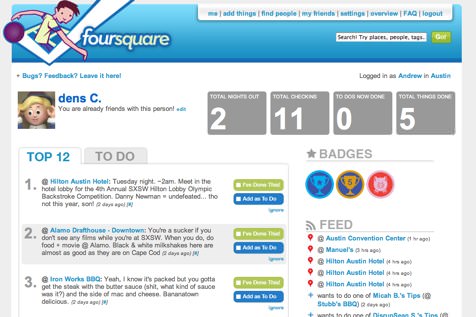 Foursquare has just released version 1.3 for their iPhone app, which now notifies you with a buzz when friends are nearby, via push notification. Foursquare allows you to check-in at different locations, and lets your friends know where you are (this also includes optional Twitter pinging.) What makes this app stand out is the badges system. This system awards you for your activity, whether is checking in to a new place or returning to it for the 100th time. Competitive souls can find subtle amusement by attempting to dethrone majors for locations – people that have been to a specific location many times. If you haven't tried out Foursquare yet, I highly recommend it.
Read More

| Foursquare

© Gear Live Inc. – User-posted content, unless source is quoted, is licensed under a Creative Commons Public Domain License. Gear Live graphics, logos, designs, page headers, button icons, videos, articles, blogs, forums, scripts and other service names are the trademarks of Gear Live Inc.