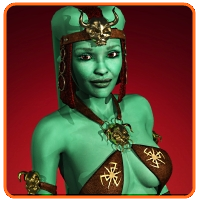 Posted by Patrick Lambert Categories: News, Social Media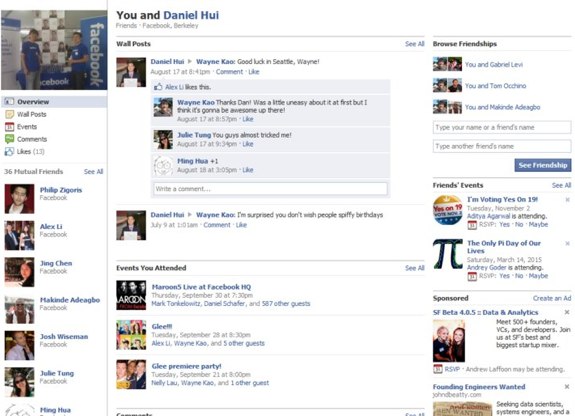 Today Facebook introduced yet another new feature of the popular social networking site: Friendship Pages. The way they describe it, this feature allows two people who've shared a bunch of common Facebook interactions to have their own dedicated page. With this new feature, a couple, friends, or any two people can see on a single page all their common wall posts, pictures they're both tagged in, events they've both gone to, and so on. This adds a layer of personalisation to the site, and makes it easier to follow the happenings of the ones you want, through the sometimes overwhelming amount of 'stuff' that can plague your stream of posts.
Of course, being Facebook, this will also most likely bring out questions about privacy and security. It remains to be seen if Friendship Pages become popular, but we bet they'll at least bring more embarrassing moments to the masses, for those who enjoy that kind of stuff.
Read More

| Facebook Blog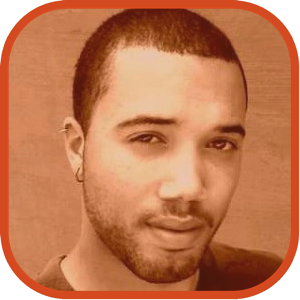 Posted by John Kilhefner Categories: Social Media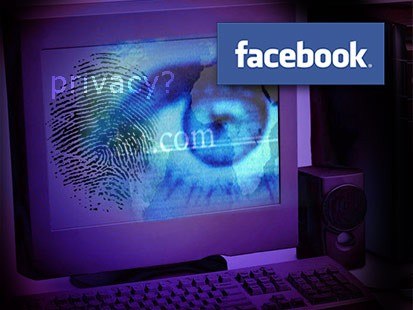 Remember when the Internet was a place where you could come to put a mask on, and say whatever you wanted, however you wanted thanks to anonymity? Those were the golden days. Nowadays, however, with the advent of Facebook, more and more people are wearing their hearts on their digital sleeves. And the simple truth of the matter is some people look a hell of a lot better masked.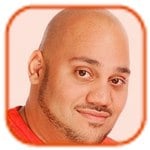 Posted by Andru Edwards Categories: Apple, Internet, Software

Over the weekend, Apple released iTunes 10.0.1, which mainly adds a sidebar to the music library for interaction with their Ping social network. The change makes it easier to "like" and "post" music that's in your iTunes library to Ping, without having to actually go into the Ping area of the store. It's obvious that the change is a way for Apple to spur more usage in Ping, which we are guessing has seen interest and usage drop since it was released at their last fall music event.
The problem with Ping is that Apple refuses to allow you to use it with any music that they don't sell. Big Beatles fan? No way to show that in Ping, because Apple won't let you post or like any Beatles tracks, since they don't sell them. It's almost asinine. Imagine if Facebook didn't allow you to talk about anyone who didn't have a Facebook account. Today I tried to "like" a track in my library that I was listening to, and I was greeted with the error message that you see above.
Until Apple makes Ping more of a social network, and less of a music selling tool, consider us uninterested.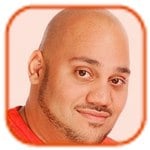 Posted by Andru Edwards Categories: Design, Social Media
We know tons of people that prefer using third-party Twitter apps because the Twitter homepage is a bit too basic, but it looks like the company just threw that line of thinking right out the window. Dubbed 'The New Twitter,' the Twitter website has received a much-needed overhaul, and the end result is that it looks and feels very similar to Twitter for iPad…but in a browser. Get a look at it in action in the video above. The new design is rolling out to users as we speak.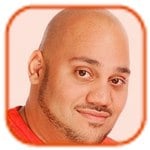 Posted by Andru Edwards Categories: Announcements, Features, Internet


Hey, wanna get in on the new Digg before it's rolled out to the general public? Well, we've got 1,000 invites. All you need to do is click that image above, and you're in (well, if you click it before 1,000 other people do!) We've been testing the new Digg site for a couple of months now, and they've made tremendous strides from the days of old. You'll be able to follow us and the stories that we are publishing, and the things you end up liking get pushed to your friends on the site. Definitely a cool way to discover new stories. Let us know in the comments how you like it!
Read More

| Join the new Digg!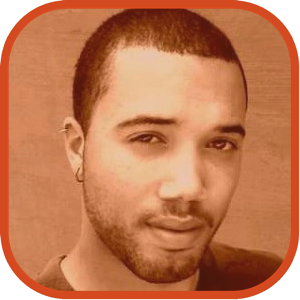 Posted by John Kilhefner Categories: Productivity, Social Media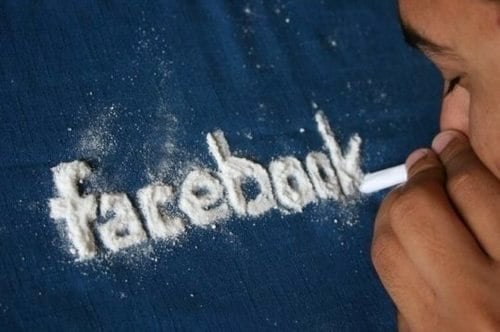 To the artist, distractions are all too familiar. Often times rearing their ugly head under clever guises to fool you. The Victorian poem by Alfred Lord Tennyson, Lady of Shallot, symbolized the quandary that writers and others of a creative nature face - to watch the world or to live within it. It used to be that the most prevalent form of distraction to the creator came in the form of booze, drugs, and other destructive vices. However, in the digital age distractions invade our personal space with the dexterity of pop up ads. Charming and inviting as they may be, submitting to these distractions sends productivity packing back to the assembly lines.
As I sit here writing this in between drags of a cigarette, I can't help but think about all the distractions that come to light when working day in and day out on a computer. The main culprit (besides philosophy and smoking) is none other than Facebook (dun dun dunnn!). I'm sure there are more than a few of you out there that have fell prey to the time consuming nature of the social networking phenomena. To remedy my ailment I even went so far as to deactivate my Facebook. But it was short lived.
It seems that the social networking site Facebook is a lot more social than previously thought. That is, thanks to Ron Bowes of Skull Security, who created a 2.8GB torrent file containing the personal information of about 1/5th the total number of users on Facebook (500 million for those who haven't heard.)
Ron accomplished this by crawling Facebook's open access directory with a program that stored and filed each users data. The victims come in the form of FB users who have not changed their privacy settings to avoid search engine detection. The torrent contains the profile information of each stalked users most intimate details, such as addresses, phone numbers, and the URL to each of their profiles. Also, searching a logged user's Facebook profile will allow you to search their friends list and find people despite their unique privacy settings.
Ron is under legal authority in how he obtained the information, so nothing illegal has been committed. But you may want to think twice about what you are sharing with others in your social network, before your entire life becomes public domain for some creep browsing torrents.
Read More

| Thinq

The grips of social networking can prove dominating over every waking moment. Especially if you happen to make a living from behind the lucid glow of a computer monitor. Each moment of "let me check Facebook to see what's new" can cost valuable minutes of time that add up to decreased productivity. Up until now Facebook has only given its users looking for a way out the option to deactivate their account, leaving each and every digital footprint left intact if they ever choose to sign in again. The temptation to "check Facebook really quick" still lingers.
However, the social networking giant has now implemented a new delete account option that allows users to completely free themselves of the addicting clutches of Facebooking at last! The thing is, it's only available to a few select users as a test group. No word on whether or not this 'nuclear option' will become available to all users at some point. Our guess - not a chance.
Meantime, you can add a dash of Gear Live to your Facebook.
Read More

| The Next Web via Engadget
Mark Zuckerberg announced on the official Facebook blog that the social network has reached 500 million users world wide. An incredible feat indeed, but If you think that 500 million is a lot now, then imagine just how many more will sign up after The Social Network hits theaters. Also announced was the new application "Facebook Stories". This app allows the 500 million Facebook users to share stories of how Facebook has helped them to do something significant. "Stories" is meant to tell of the miraculous feats that can be accomplished through the open, ever changing social network that is Facebook. For instance "Ben, the 17 year old high school student", used Facebook to get his network involved in a movement to save an old town theater in Kentucky. Now if only we can get the other 499,999,999 to stop posting meaningless drivel, and start taking advantage of using it as a source of grassroots empowerment. Perhaps Facebook Stories will spark this, but methinks it will become overrun with stories such as "Jake the 22 year old college student used Facebook to organize a fart."
You can follow us on Facebook.
Read More

| Facebook Blog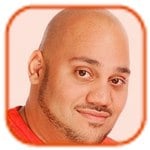 Posted by Andru Edwards Categories: Google, Internet, Rumors
Is Google getting set to take on Facebook? If Digg founder Kevin Rose is to be believed, he has heard from a "credible source" that Google has a service called Google Me in the works that will aim to go head-to-head with Facebook in the social network space. If anyone can take on Facebook, it would likely be Google. After all, they've got the services (Google Talk, Gmail, Docs, Buzz, etc.) and the search power to pull all your information into one account pretty much immediately. Consider us intrigued.
Read More

| Kevin Rose

© Gear Live Inc. – User-posted content, unless source is quoted, is licensed under a Creative Commons Public Domain License. Gear Live graphics, logos, designs, page headers, button icons, videos, articles, blogs, forums, scripts and other service names are the trademarks of Gear Live Inc.