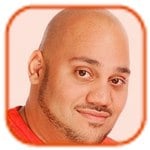 Posted by Andru Edwards Categories: Business Tools, Social Networks
Business social networking site LinkedIn launched a number of new products for its users on Thursday, including a customized news aggregation site.
In total, LinkedIn launched the LinkedIn Today news site, LinkedIn Skills, LinkedIn Maps, and updated its LinkedIn iOS app with the new news focus. The company also said that its LinkedIn Signal product would be opened up to all users.
According to Jeff Weiner, LinkedIn's chief executive, the site's historical mission has been about connecting users and new jobs, as they move down their career path. Now, he said, the site's purpose is to "connect talent and opportunity on a massive scale". LinkedIn counts 90 million members, all of which can be connected at either a primary, secondary, or tertiary level of interaction.
Weiner said that LinkedIn has three objectives: to be the professional profile of record, to ensure that users are connected to essential sources of professional insights, and to work wherever members work - reference to the company's mobile apps.
Deep Nishar, LinkedIn's senior vice president of products and user experience, related an anecdote where his teenage daughter applied to an won an internship at Johns Hopkins in 2008. Suddenly, as the opportunity approached, he was faced with checking out the program. Nishar said that he posted a message to LinkedIn, looking for responses, and found them. Searching for facts on a search engine wasn't enough.
"Suddenly it ht me that when we make important life decisions, you just don't rely on facts," he said.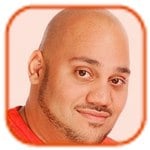 Posted by Andru Edwards Categories: Internet, Software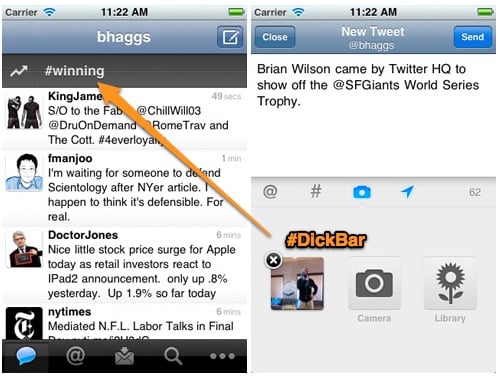 Twitter users are up in arms over the Twitter Quick Bar, which pundit John Gruber termed the "Dickbar" after Twitter CEO Dick Costolo, a forced trending topics bar appearing at the top of the new iPhone Twitter client. To some extent, this is just whining—there are so many Twitter clients out there, it's easy to find one with the layout you prefer. But it also shows the bigger problem with Twitter's trending topics, which the service has managed very poorly since it became a mass medium.
Real estate is precious on small phone screens, and users demand that every pixel be spent on something relevant. People are willing to make an exception for ads on free apps; after all, developers need to pay the bills. But the trending topics tend to spotlight micro-communities that don't overlap much with each other. As an optional means of discovery, they're mildly interesting. Forced upon us, they bombard us with irrelevant data that breaks down our carefully constructed social-networking comfort zones.
Twitter started out, years ago, as a social service for a common techno-clique who all attended the South by Southwest music conference, so trending topics made sense. But since then, it's expanded and fragmented into a mass medium made up of non-overlapping micro-communities. Everybody uses Twitter differently, but almost everybody consciously or unconsciously cultivates their feed. The trending topics are like a loud stranger wandering into your invitation-only party.
The Quick Bar is really about advertising, of course. Twitter is trying to make money off "promoted topics" for movies and consumer products. But I don't think that's the source of the real anger here. Most people see ads as a necessary evil so we can get free stuff. But we don't understand why our screens are full of jibber-jabber about Brazilian TV presenters.
Click to continue reading Why the Twitter Quick Bar (DickBar) is a bad move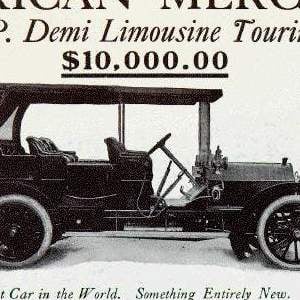 Posted by Drea Avellan Categories: Social Networks, Startups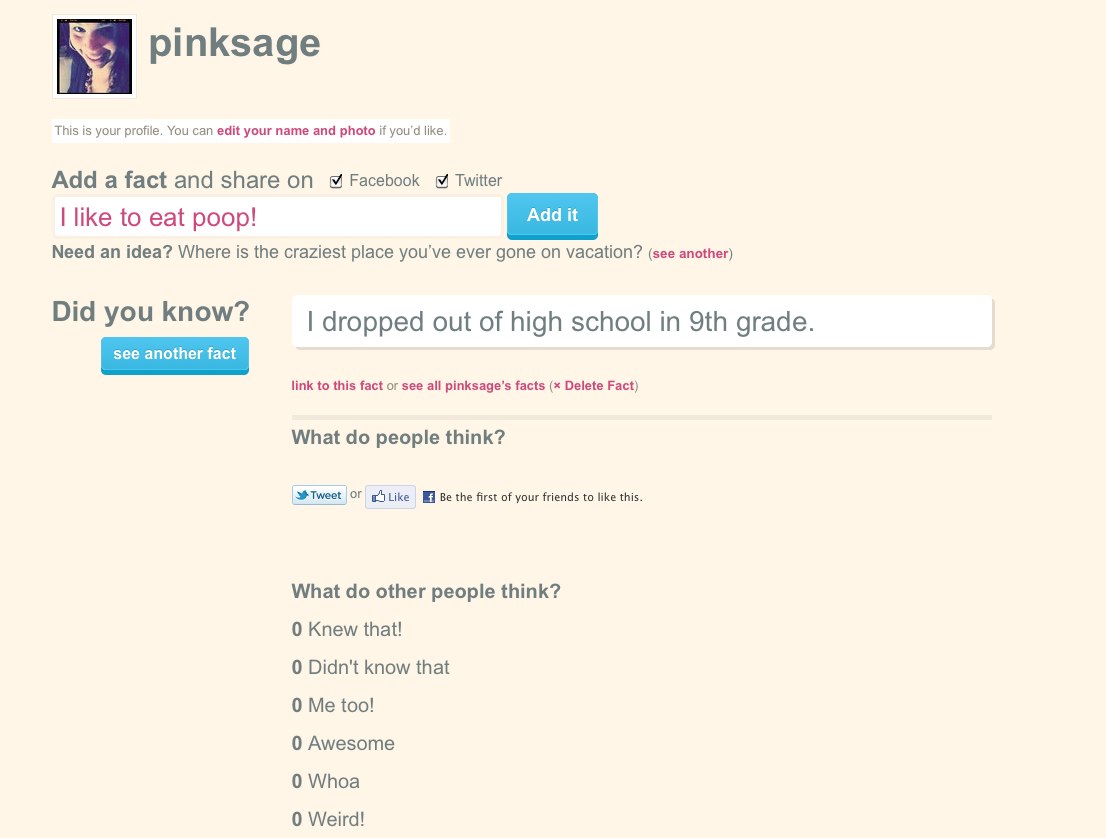 Do you spam your lovely friends with "ASK ME ANYTHING! NOW! PLEASE! BEFORE I DIE!" posts on your Facebook and Twitter linking to your Formspring? Are you dying to tell the world all the awesomeness that is held within that social network profile picture? Well, I might just become your favorite person as of right now. Facto.me is a new site that allows you to post anything about yourself. Yes, anything. Do you hate pizza? Have you done unspeakable things at one of your college parties? It's time to let the world know. No more waiting for people ask you the right question -- you are in control. It also gives you the option to automatically share your facts on Facebook and Twitter, so your reach can be even larger! So, go; run free my little over sharing child and give us all the random facts about you, we probably didn't want to know.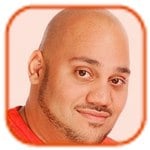 Posted by Andru Edwards Categories: Internet
Thanks to developer Dan Loewenherz, Facebook just got a little bit creepier—or more loving, depending on your point of view. That's all thanks to the new application Loewenherz recently released: Breakup Notifier.
So what, exactly, does Breakup Notifier do?
"You like someone. They're in a relationship. Be the first to know when they're out of it," reads the description posted to Breakup Notifier's main page.
As described, the exact particulars of how the service works are fairly simple. You just have to log into Breakup Notifier using your Facebook account, and then select the various people on your friends list whose relationships are of critical interest to your daily life. Should said relationships change—for better or for worse—you'll get an email referencing the friend and the specific change made.
Click to continue reading Facebook Breakup Notifier Takes the Fun Out of Friend-Stalking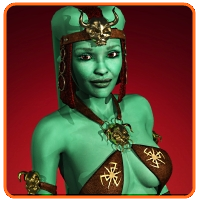 Posted by Patrick Lambert Categories: Acquisitions, Rumors, Social Media, Social Networks

During an earnings call, News Corp. COO Chase Carey indicated that "now is the right time" to place MySpace "under a new owner". The news is not a big surprise, as things have been going downhill for the social network. Its owner, News Corp., has attempted to revive the property last Autumn with a site redesign, and while the site is still popular with some niche crowds, there's no question that Facebook took its place long ago. Still, Carey stays positive on the outlook of MySpace, saying "the new MySpace has been very well received by the market and we have some very encouraging metrics, but the plan to allow MySpace to reach its full potential may be best achieved under a new owner." Of course, it's still unknown whether anyone would be interested in buying it.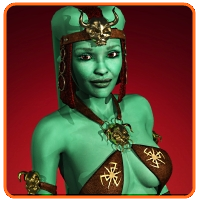 Posted by Patrick Lambert Categories: Internet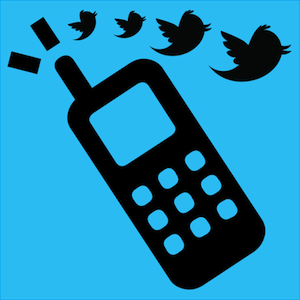 In light of the severe Internet disruptions that are happening in Egypt, where the government cut off all Internet access and SMS messages in and out of the country in an attempt to silence the 80 million people living there, we've seen a number of technologies come up to break the blockade. People have been using ham radios, satellite phones, and fax machines to make their voices heard. Now, Google and Twitter have partnered up over the weekend to create a phone-to-tweet service, where people from Egypt can make calls to an international number, and their messages will be tweeted automatically. Yet another example that proves you can't silence an entire people, and the communication always finds a way. Very cool.
Read More

| Google Blog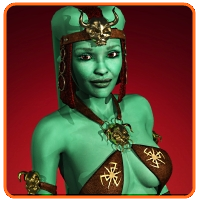 Posted by Patrick Lambert Categories: Rumors, Social Networks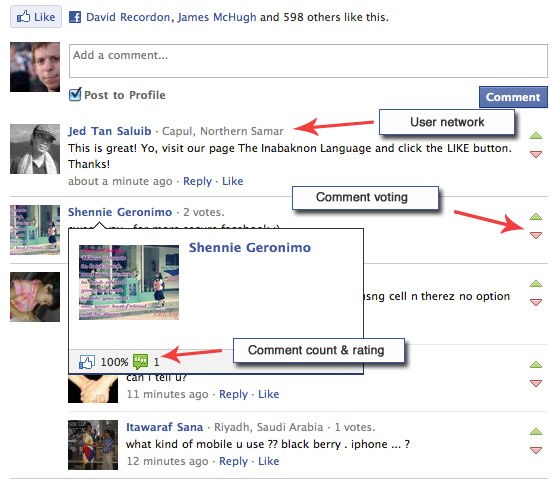 Facebook has offered blog owners the ability to integrate their commenting system into their own sites for a while now. So fa, it has seen limited adoption, with most sites using their own commenting system, or something like Disqus, and integrating the 'Like' button or Facebook Sharing. Now, rumors abound that the social networking site is about to completely revamp its commenting system, and is set to offer the same functionality that'll allow this much enhanced version to replace the comment system on most blog platforms. Some of the rumored features include threading, comment voting, and the ability to login using Twitter or Google IDs.
Read More

| AllFacebook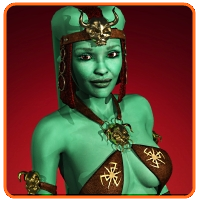 Posted by Patrick Lambert Categories: Corporate News, Social Networks
Update: Due to user backlash, Facebook has suspended this feature for now. One reason is that, while it is opt-in to give this information to an app, you have to make that decision before you get to actually see what the app does, during the install process.
This weekend, Facebook updated its developer blog with some new abilities for developers of Facebook apps. The biggest change is the ability from those apps to now access user contact information like home addresses and phone numbers. This data used to be kept confidential from apps, but now they will be able to access it if a user grants that permission. There are some obvious uses for that, such as a shopping app which fetches your address for shipping purposes. Apps will have to explicitly ask for user permission, which will appear as a new entry on the Request for Permission screen, and they will be expected to follow Facebook's rules of conduct. The safest course of action, of course, is to not add your contact information to Facebook in the first place.
Read More

| Facebook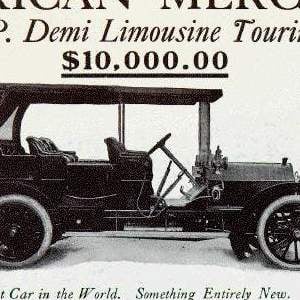 Posted by Drea Avellan Categories: Social Networks, Startups

Are you Twitter obsessed? Ever fantasize about working for the microblogging giant? Mashable has put together a how-to guide on how to land a job at Twitter. They give insight on whatit's like to work at Twitter, what kind of jobs you can find, and other tips.
Read More

| Yahoo!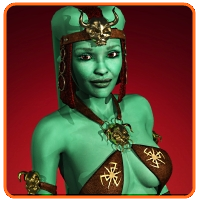 Posted by Patrick Lambert Categories: News, Social Networks
Facebook released some interesting data about how people use their status updates. They analyzed around one million status updates and broke them down into categories. First they see the relationship between age and some key words, then with the time of the day that the updates were made. Some interesting facts could be found, such as 4am is when people talk about sleep the most, and positive emotions seem to occur around 7am, while negative ones center around 1am. As the day progresses, negative emotions seem to increase while positive ones decrease. The chart shows a positive correlation between friend count and pronouns, total word count, communication, religion, swear words and sex. Then, there's also a negative correlation between friend count and past tense verbs, family and emotions.
Read More

| Facebook

© Gear Live Inc. – User-posted content, unless source is quoted, is licensed under a Creative Commons Public Domain License. Gear Live graphics, logos, designs, page headers, button icons, videos, articles, blogs, forums, scripts and other service names are the trademarks of Gear Live Inc.