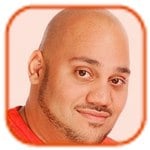 Posted by Andru Edwards Categories: Internet, Music
Facebook is good for discovering the latest news about your friends and family, but what about music? As part of its f8 developer conference yesterday, the site teamed up with a number of online music entities to bring music discovery to Facebook.
Music companies like Spotify, Rdio, Rhapsody, and Slacker will be offering their own apps, which will allow you to share what you're listening to with friends on Facebook. Their music choices will also show up on your news feed, and you can listen to the songs right inside Facebook.
"You'll now start seeing new music posts and play buttons all over your newsfeeds. Hit a play button and the music starts. Right there," Spotify said in a blog post. "Spotify fires up to give you a new soundtrack to your social life. Check out your new Music Dashboard and your real-time ticker to discover the music that's trending with your friends."
Click to continue reading Listen to music with friends on Facebook with Spotify, MOG, Rhapsody, Slacker, and more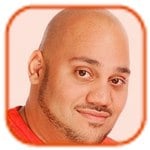 Posted by Andru Edwards Categories: Internet, Videos
Facebook head Mark Zuckerberg is set to take the stage in just about 15 minutes to kick off Facebook's f8 Developers Conference. You can watch the event unfold live, right here--just hit the play button up top.
We're expecting a bunch of new hotness to be revealed, including the new Facebook music initiative, and a major expansion and re-thinking of the Like button. Also expect new features around news publications, video, and Facebook games as well. It'll be a full morning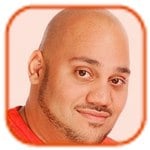 Posted by Andru Edwards Categories: Corporate News, Internet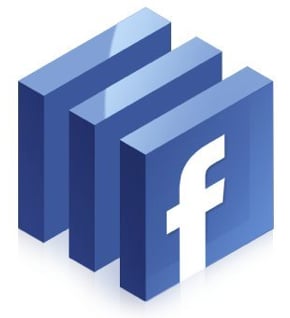 Facebook's "Read, Watch, Listen" theme of its f8 developer event, happening tomorrow, apparently now involves altering the "Like" button to specific actions.
In other words, "read," "watch" and "listen" will be applied to the "Like" button. The result? Buttons that will allow you to indicated that you have "Read" books or articles, "Listened," to music, or "Watched" videos or other content.
So far, multiple reports have confirmed the "Read, Watch, Listen" theme, including TechCrunch, AllThingsD, and others. One industry source has also confirmed the theme to us, although the source said he wasn't sure if that was going to be an official motto, or just the substance of the talk.
Click to continue reading Facebook Like button to expand to Read, Watch, Listen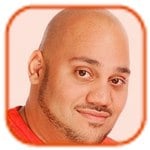 Posted by Andru Edwards Categories: Social Networking, New Apps, Google, Free Apps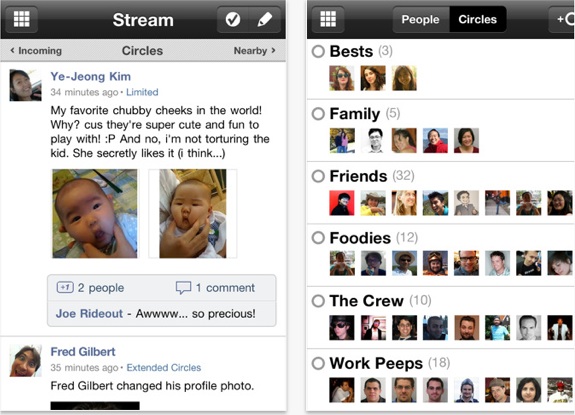 Apple has finally approved the Google+ iOS app, and it's now available for your downloading pleasure from the App Store. Now you can get your Circle on using your iPhone. Nice.
Read More

| Google+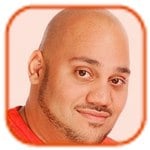 Posted by Andru Edwards Categories: Cell Phones, Google, Software
Another photo service is about to enter the digital space. The Web site for Photovine is live but lacking in information, other than a teaser video.
Photovine was built by a company named Slide which was acquired by Google in 2010. Google reportedly paid about $228 million for Slide.
The skimpy homepage is labeled "Photovine," with a tag that reads "plant a photo, watch it grow". There is one sentence under that reads, "Photovine is a fun way to learn more about your friends, meet new people, and share your world like never before."
The app is displayed in use on an iPhone 4 to the right of the text. That's thoroughly confusing given that Google owns the Photovine trademark. It stands to reason that an Android phone would be more apropos.
Click to continue reading Google-owned Photovine is now live - but what is it?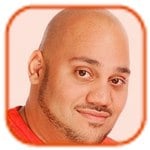 Posted by Andru Edwards Categories: Google, Internet
Google will allow users to upload their address book into Google+, importing contacts that might not otherwise be on the company's new social network.
"We've been listening to feedback from our users who want more flexible ways to find their friends on Google+," Rohit Khare, a Google product manager, wrote in a Google+ post on Tuesday night. "One of the most flexible tools is an address book uploader, and I wanted to share the good news that it will be rolling out to everyone over the next few days."
Under the new uploader, users will be able to take their address books (in CSV formats) or vCard electronic business cards, and roll them into Google+. However, Khare pledged to keep the imported contacts separate from the other, existing Google Contacts, and to only store the ones that a user puts into Circles.
Click to continue reading Google+ to to add address book import feature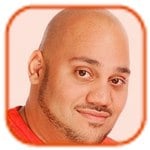 Posted by Andru Edwards Categories: Google, Internet

When Google announced its "field trial" of Google+ this week, many wondered if the search giant had finally crafted a successful social tool or whether it would fizzle like Buzz and Wave. That remains to be seen, but at this point, it appears that many tech-savvy early adopters are at least eager to try it out: invites are now closed.
"We've shut down invite mechanism for the night. Insane demand. We need to do this carefully, and in a controlled way. Thank you all for your interest!" Vic Gundotra, Google's senior vice president of engineering, wrote in Wednesday night post.
Google+ made its debut on Tuesday and aims to connect people via specific friendship circles, interests, location, and more. Those visiting the plus.google.com Web site are currently met with a notice that says Google is "testing with a small number of people," but those who want access can sign up to get an email when it opens to a larger group.
Even those who have been invited, however, are having trouble getting access. "Already invited? We've temporarily exceeded our capacity. Please try again soon," reads a note on the site.
Click to continue reading People having a tough time getting a Google+ invite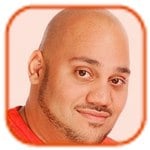 Posted by Andru Edwards Categories: Google, Internet, Product Reviews

Google's new Google+ social network, currently in a "field trial," can't quite avoid the stereotype that the company's products sacrifice usability for new features. Put simply, Google+ is a social network for geeks.
Unfortunately, Google can't help exposing numerous options to share, hide, protect, and discover photos, friends, videos, posts, and all of the other minutiae that make up today's online social interactions.
Underneath, however, there are some rather elegant features, including a lovely "Circles" interface to add friends, and a "Hangout" group video chat feature that holds promise.
But users used to Facebook's minimalist interface may find Google+ jarring. And, sad to say, Google's "field trial" suffered from overcapacity, an issue which may or may not have rippled into our evaluation on Tuesday afternoon. I and other staffers experienced numerous annoyances, which resulted from either poor design decisions, alpha glitches, or the overcapacity issue - I don't know which. Read on for our full hands-on with Google+.
Click to continue reading Hands-on with Google's Google+ social network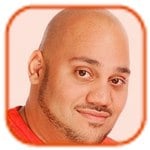 Posted by Andru Edwards Categories: News, Social Networks
Google on Tuesday took another leap into the social space with Google+, which aims to connect people via specific friendship circles, interests, location, and more.
Google+, which is currently operating via a "field trial," has four main components: Circles, Sparks, Hangouts, and Mobile.
"We'd like to bring the nuance and richness of real-life sharing to software. We want to make Google better by including you, your relationships, and your interests. And so begins the Google+ project," Google said in a blog post.
Google+ begins with Circles, which helps compartmentalize all the people in your life. Google took a swipe at Facebook, arguing that putting everyone under the "friends" label hurts the ability to share. It becomes sloppy, scary, and insensitive, the search giant said.
"From close family to foodies, we found that people already use real-life circles to express themselves, and to share with precisely the right folks. So we did the only thing that made sense: we brought Circles to software," Google said. "Just make a circle, add your people, and share what's new—just like any other day."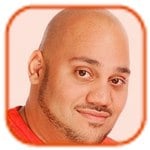 Posted by Andru Edwards Categories: Social Networking, App Updates, Free Apps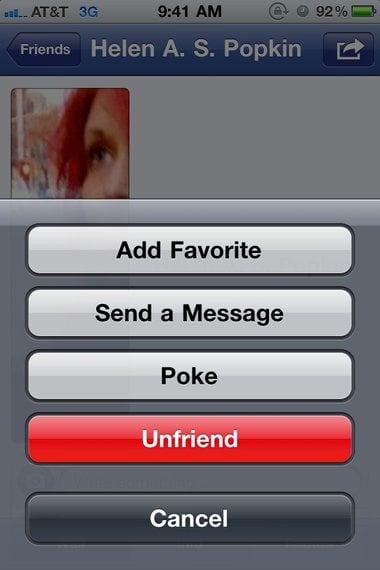 Facebook yesterday updated its iPhone app to version 3.4, bringing enhancements to the News Feed and notifications UI as well as the option to check-in to Facebook Events on the go. For unfriending that cannot wait until you get back to your desktop, the app adds that, too.
The signature feature of the update, of course, is the mobile check-ins for Facebook Events. We previously reported that Facebook added another layer to its location-based functionality by including a check-in icon available on the day of a given event. The company had pledged to launch the feature soon on the iPhone and their mobile site. Yesterday's update fulfills that pledge.
Formerly, the only way you could check in to a Facebook Event was through Facebook Places, which entailed checking in to locations as you would with Foursquare or Gowalla. Now users can check-in to events themselves, opening up new possibilities for companies and individuals. For example, you could arrange contests at events.
© Gear Live Inc. – User-posted content, unless source is quoted, is licensed under a Creative Commons Public Domain License. Gear Live graphics, logos, designs, page headers, button icons, videos, articles, blogs, forums, scripts and other service names are the trademarks of Gear Live Inc.