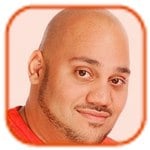 Posted by Andru Edwards Categories: Internet, Videos,
Facebook head Mark Zuckerberg is set to take the stage in just about 15 minutes to kick off Facebook's f8 Developers Conference. You can watch the event unfold live, right here--just hit the play button up top.
We're expecting a bunch of new hotness to be revealed, including the new Facebook music initiative, and a major expansion and re-thinking of the Like button. Also expect new features around news publications, video, and Facebook games as well. It'll be a full morning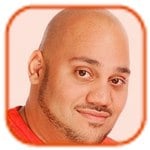 Posted by Andru Edwards Categories: Corporate News, Internet,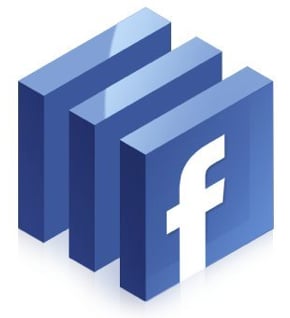 Facebook's "Read, Watch, Listen" theme of its f8 developer event, happening tomorrow, apparently now involves altering the "Like" button to specific actions.
In other words, "read," "watch" and "listen" will be applied to the "Like" button. The result? Buttons that will allow you to indicated that you have "Read" books or articles, "Listened," to music, or "Watched" videos or other content.
So far, multiple reports have confirmed the "Read, Watch, Listen" theme, including TechCrunch, AllThingsD, and others. One industry source has also confirmed the theme to us, although the source said he wasn't sure if that was going to be an official motto, or just the substance of the talk.
Click to continue reading Facebook Like button to expand to Read, Watch, Listen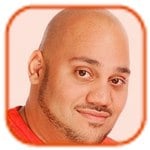 Posted by Andru Edwards Categories: Social Networking, New Apps, Google, Free Apps,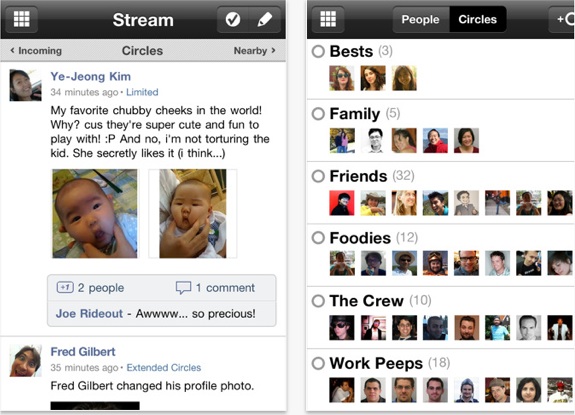 Apple has finally approved the Google+ iOS app, and it's now available for your downloading pleasure from the App Store. Now you can get your Circle on using your iPhone. Nice.
Read More

| Google+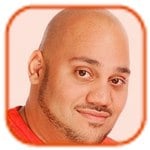 Posted by Andru Edwards Categories: Google, Internet, Product Reviews,

Google's new Google+ social network, currently in a "field trial," can't quite avoid the stereotype that the company's products sacrifice usability for new features. Put simply, Google+ is a social network for geeks.
Unfortunately, Google can't help exposing numerous options to share, hide, protect, and discover photos, friends, videos, posts, and all of the other minutiae that make up today's online social interactions.
Underneath, however, there are some rather elegant features, including a lovely "Circles" interface to add friends, and a "Hangout" group video chat feature that holds promise.
But users used to Facebook's minimalist interface may find Google+ jarring. And, sad to say, Google's "field trial" suffered from overcapacity, an issue which may or may not have rippled into our evaluation on Tuesday afternoon. I and other staffers experienced numerous annoyances, which resulted from either poor design decisions, alpha glitches, or the overcapacity issue - I don't know which. Read on for our full hands-on with Google+.
Click to continue reading Hands-on with Google's Google+ social network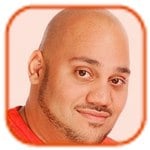 Posted by Andru Edwards Categories: News, Social Networks,
Google on Tuesday took another leap into the social space with Google+, which aims to connect people via specific friendship circles, interests, location, and more.
Google+, which is currently operating via a "field trial," has four main components: Circles, Sparks, Hangouts, and Mobile.
"We'd like to bring the nuance and richness of real-life sharing to software. We want to make Google better by including you, your relationships, and your interests. And so begins the Google+ project," Google said in a blog post.
Google+ begins with Circles, which helps compartmentalize all the people in your life. Google took a swipe at Facebook, arguing that putting everyone under the "friends" label hurts the ability to share. It becomes sloppy, scary, and insensitive, the search giant said.
"From close family to foodies, we found that people already use real-life circles to express themselves, and to share with precisely the right folks. So we did the only thing that made sense: we brought Circles to software," Google said. "Just make a circle, add your people, and share what's new—just like any other day."
Click to continue reading Google takes aim at Facebook with Google+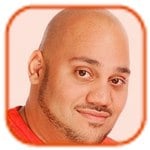 Posted by Andru Edwards Categories: Internet, Software,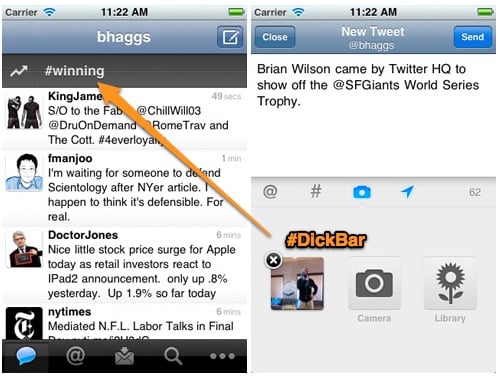 Twitter users are up in arms over the Twitter Quick Bar, which pundit John Gruber termed the "Dickbar" after Twitter CEO Dick Costolo, a forced trending topics bar appearing at the top of the new iPhone Twitter client. To some extent, this is just whining—there are so many Twitter clients out there, it's easy to find one with the layout you prefer. But it also shows the bigger problem with Twitter's trending topics, which the service has managed very poorly since it became a mass medium.
Real estate is precious on small phone screens, and users demand that every pixel be spent on something relevant. People are willing to make an exception for ads on free apps; after all, developers need to pay the bills. But the trending topics tend to spotlight micro-communities that don't overlap much with each other. As an optional means of discovery, they're mildly interesting. Forced upon us, they bombard us with irrelevant data that breaks down our carefully constructed social-networking comfort zones.
Twitter started out, years ago, as a social service for a common techno-clique who all attended the South by Southwest music conference, so trending topics made sense. But since then, it's expanded and fragmented into a mass medium made up of non-overlapping micro-communities. Everybody uses Twitter differently, but almost everybody consciously or unconsciously cultivates their feed. The trending topics are like a loud stranger wandering into your invitation-only party.
The Quick Bar is really about advertising, of course. Twitter is trying to make money off "promoted topics" for movies and consumer products. But I don't think that's the source of the real anger here. Most people see ads as a necessary evil so we can get free stuff. But we don't understand why our screens are full of jibber-jabber about Brazilian TV presenters.
Click to continue reading Why the Twitter Quick Bar (DickBar) is a bad move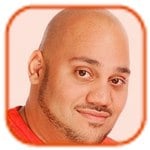 Posted by Andru Edwards Categories: Internet,
Thanks to developer Dan Loewenherz, Facebook just got a little bit creepier—or more loving, depending on your point of view. That's all thanks to the new application Loewenherz recently released: Breakup Notifier.
So what, exactly, does Breakup Notifier do?
"You like someone. They're in a relationship. Be the first to know when they're out of it," reads the description posted to Breakup Notifier's main page.
As described, the exact particulars of how the service works are fairly simple. You just have to log into Breakup Notifier using your Facebook account, and then select the various people on your friends list whose relationships are of critical interest to your daily life. Should said relationships change—for better or for worse—you'll get an email referencing the friend and the specific change made.
Click to continue reading Facebook Breakup Notifier Takes the Fun Out of Friend-Stalking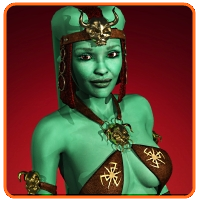 Posted by Patrick Lambert Categories: Acquisitions, Rumors, Social Media, Social Networks,

During an earnings call, News Corp. COO Chase Carey indicated that "now is the right time" to place MySpace "under a new owner". The news is not a big surprise, as things have been going downhill for the social network. Its owner, News Corp., has attempted to revive the property last Autumn with a site redesign, and while the site is still popular with some niche crowds, there's no question that Facebook took its place long ago. Still, Carey stays positive on the outlook of MySpace, saying "the new MySpace has been very well received by the market and we have some very encouraging metrics, but the plan to allow MySpace to reach its full potential may be best achieved under a new owner." Of course, it's still unknown whether anyone would be interested in buying it.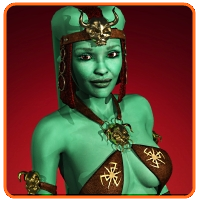 Posted by Patrick Lambert Categories: CES, CES 2011, Internet, Music, Transportation,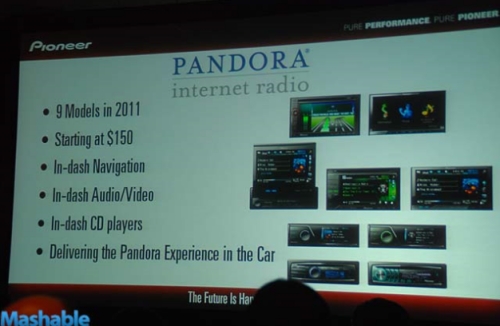 As part of their CES presentation, Pioneer, a company used to making audio and electronic equipment for cars, announced their plans to integrate Twitter, Facebook and Pandora deeper into their devices. This will lead to your dashboard being connected directly to your social feeds. Pioneer says that it believes smartphones don't do the job because of their small screens, plus the fact that they require a driver's full attention. The new devices from Pioneer will read tweets and status updates directly to the user. The company will bring 9 different models in 2011 starting at $150.
Read More

| Mashable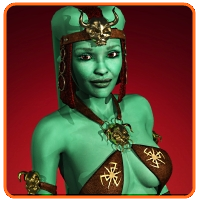 Posted by Patrick Lambert Categories: Corporate News, Social Media, Video Services,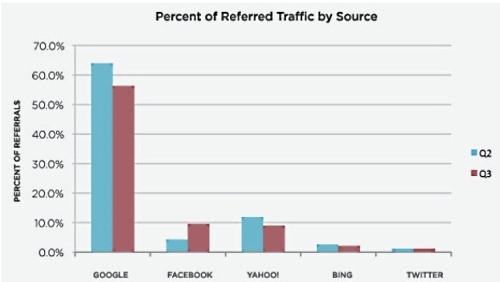 When it comes to online video, no one serves more data than Google, mostly through YouTube. However, the second place spot has recently been taken by Facebook. This spot used to be owned by Yahoo!, but now the social networking site has reached the second rank as a source of traffic for people watching videos online, according to a recent report from Tubemogul and Brightcove. It's still far behind Google, at 9.6% versus over 50% for the search giant. When it comes to amount of minutes watched however, surprisingly Twitter users seem to surpass Facebook, according to the report. The firms list other results like which types of media brands are most successful in the full PDF file linked below.
Read More

| Tubemogul (PDF)

© Gear Live Inc. – User-posted content, unless source is quoted, is licensed under a Creative Commons Public Domain License. Gear Live graphics, logos, designs, page headers, button icons, videos, articles, blogs, forums, scripts and other service names are the trademarks of Gear Live Inc.