Wondering why your friends are taking forever to respond to your IMs or wall posts? Chances are they are probably too busy playing Facebook games.
According to a new statistic from AllFaceBook.com, a whopping 53% of Facebook users play games while on Facebook. That's about 290 million people playing Farmville, Mob Wars, etc. 56 million of these people play FB games daily. To put this in perspective, that's more people than the entire population of England. This means that you can talk openly about your FB games exploits and more than half the time will be able to spark up a convo based around social network gaming. Interest fact for the guys as well, as 69% of those FB gamers are women. We predict pick up lines to sway drastically into the "So, how many crops do you harvest, girl?" category.
Check out the stats after the jump.
Click to continue reading More than half of Facebook users log on to play games
Read More

| All Facebook

In an extraordinary attempt at transparency, the Greater Manchester Police has been tweeting every single call, minuscule or serious, on Twitter. So many tweets have been coming in that the UK based police department had to create three separate accounts to get around TwitJail. Chief Constable Peter Fahy discussed the point of this Twitter overload:
"It is a serious message about transparency and how we get that out to the public."
"As well as serious crimes, we deal with many social issues and other incidents that the public are quite surprised about.
"Through this experience we get a better picture that crime is connected to our social issues such as drug use and relationship breakdowns.

"Many of the things we deal with are about the same people: missing people who have been missing 60 or 70 times before or repeat offenders putting demands on public services."
Since they started tweeting, the GMP Twitter page has skyrocketed from 3,000 followers to over 14,000. Tweets consist of calls to 999 (the British version of 911), such as: "Man refuses to leave the gym", "Woman being followed by suspicious vehicle", "Woman asking for advice about ex partner putting abusive messages on Facebook ", "Man calls police to say he is going away over Christmas, is worried he is going to be burgled".
The amount of updates shed light on the overwhelming amount of emergency calls made to the GMP in just 24hrs. Have a look at what's going on outside of America at their three Twitter pages:
Definitely an interesting use of social media for public service!
Read More

| GMP via GMP Twitter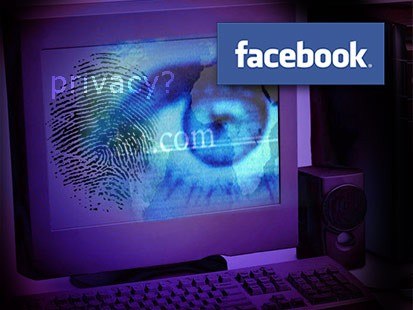 Remember when the Internet was a place where you could come to put a mask on, and say whatever you wanted, however you wanted thanks to anonymity? Those were the golden days. Nowadays, however, with the advent of Facebook, more and more people are wearing their hearts on their digital sleeves. And the simple truth of the matter is some people look a hell of a lot better masked.
Click to continue reading Editorial: Facebook is not your dear diary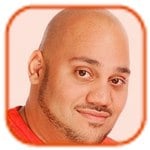 Posted by Andru Edwards Categories: Design, Social Media,
We know tons of people that prefer using third-party Twitter apps because the Twitter homepage is a bit too basic, but it looks like the company just threw that line of thinking right out the window. Dubbed 'The New Twitter,' the Twitter website has received a much-needed overhaul, and the end result is that it looks and feels very similar to Twitter for iPad…but in a browser. Get a look at it in action in the video above. The new design is rolling out to users as we speak.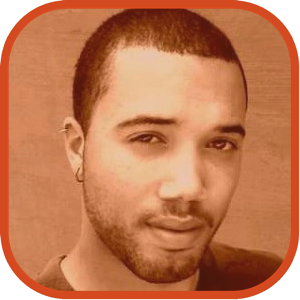 Posted by John Kilhefner Categories: Productivity, Social Media,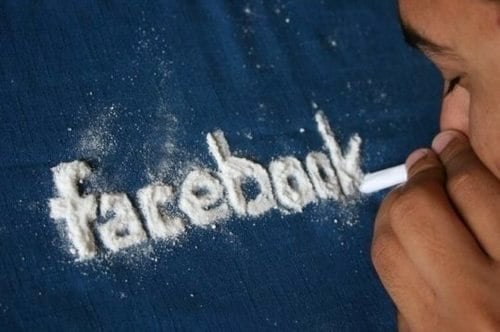 To the artist, distractions are all too familiar. Often times rearing their ugly head under clever guises to fool you. The Victorian poem by Alfred Lord Tennyson, Lady of Shallot, symbolized the quandary that writers and others of a creative nature face - to watch the world or to live within it. It used to be that the most prevalent form of distraction to the creator came in the form of booze, drugs, and other destructive vices. However, in the digital age distractions invade our personal space with the dexterity of pop up ads. Charming and inviting as they may be, submitting to these distractions sends productivity packing back to the assembly lines.
As I sit here writing this in between drags of a cigarette, I can't help but think about all the distractions that come to light when working day in and day out on a computer. The main culprit (besides philosophy and smoking) is none other than Facebook (dun dun dunnn!). I'm sure there are more than a few of you out there that have fell prey to the time consuming nature of the social networking phenomena. To remedy my ailment I even went so far as to deactivate my Facebook. But it was short lived.
Click to continue reading My Struggle With Facebook Addiction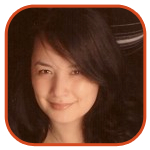 Posted by Veronica Santiago Categories: Commercials, Video,
He's made diamonds fall out of oysters, climbed seamlessly onto a horse and swan dived into a hot tub. Now, Isaiah Mustafa is mastering social media.
Over the past two days, the Old Spice personality has been cranking out a series of YouTube videos addressing comments/questions posted on such sites as Twitter and Facebook. Although he's given hilarious shout-outs to actors (e.g. Ashton Kutcher, Alyssa Milano), companies (e.g. Starbucks, VH1) and sports figures (e.g. Chicago Blackhawks, Apolo Ohno), I personally have enjoyed the clips he's created for the non-personalities the best.
In addition to fighting, romance and bathing advice, Mustafa has even helped deliver a marriage proposal. (She said yes!) Although there are way too many videos to highlight, you can view some of my favorites after the jump. (You can also find other clips on Old Spice's YouTube channel.)
Click to continue reading VIDEO: Old Spice Guy Continues to Entertain with Personalized Clips
Read More

| Twitter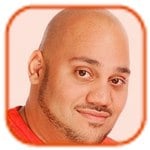 Posted by Andru Edwards Categories: Editorial, Features, Internet,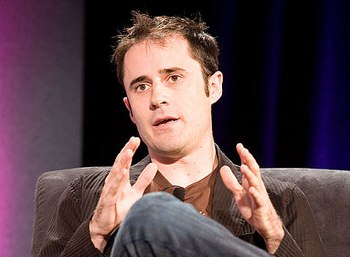 Three years after the Twitter 2007 launch at South by Southwest, Evan Williams announced @anywhere pages at SXSW 2010. This service allows web publishers to enable OAth Twitter logins, much like the Facebook Connect strategy. They are not the first web service with hundreds of millions of users to attempt this tactic. Hotmail users were able to use that log on on other sites via the Microsoft Passport service, after the software giant bought the first web mail provider in 1997. This account was used across all Microsoft platforms like Expedia and even shopping sites like Buy.com until it was ultimately removed from service in 2009. Today, Facebook Connect allows their 300+ million users to log on and make comments on thousands of sites and blogs. Twitters user base is much lower and they are a bit late to this strategy so it will be interesting to see how many sites will employ the service.
With a 10's wide and thousands deep line to get in, the SXSW day three keynote of Evan Williams, one of the founders of Twitter was off to a rocky start. He started with an awkward announcement their latest service offering via a video demo and audio problems with the mic of the moderator Umar Haque.
Click to continue reading SXSW 2010: Evan Williams Twitter keynote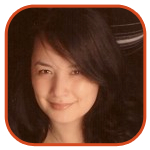 Posted by Veronica Santiago Categories: Comedy, Drama, Prime Time, Reality, ABC, FOX, NBC, Commercials, House, Gossip,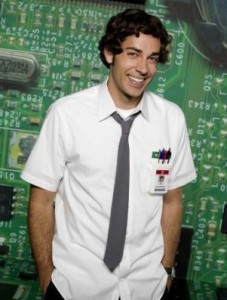 -Want to be seen on an episode of Chuck? Then start talking about it! The more times you reference the NBC series on MySpace, Facebook or Twitter, the better chance you'll have of appearing in one of Chuck's flashes.
-Turns out SYTYCD's Tyce Diorio is partially to blame for that annoying I Can't Believe It's Not Butter commercial. He choreographed it!
-Hugh Laurie is going to step behind the camera to direct his first episode of House. The actor is also an executive producer of the show.
-The Biggest Loser's next round will feature the series' heaviest contender ever. The 526 lb.-contestant will be seen in the upcoming season premiering Jan. 5th.
-What's better than speed dating? In ABC's Conveyor Belt of Love, women can name snap judgments of men passing by quickly on…a conveyor belt.
Click to continue reading TV Talk: Chuck's Social Media Game, Biggest Loser's Biggest Contender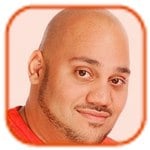 Posted by Andru Edwards Categories: Movies, Charity,
Edward Norton thinks social networking sites are like "torture." Unlike many other celebrities, the Leaves of Grass actor has never written an internet blog because he hates the idea of people cyber stalking him.
"I haven't personally really engaged in a lot of this new kind of social networking stuff like Twitter or Facebook or MySpace," the 40-year-old star explained. "I mean, the notion of people following what I am doing every day is like torture for me. It's absolutely the last thing that I'm looking for. It seems to me to be really just about social chatter."
Despite his web worries, Edward agreed to sign up on Twitter to help raise money for his favorite charity, the Maasai Wilderness Conservation Trust.
"It's a good example of a way that you can turn that platform into something where you actually can accomplish something good," he added to Parade magazine. "It's my first attempt. We're putting our running training log on Twitter. You can see can see pictures too on the site there. The trust conserves the wildlife and culture of the Maasai tribe of Kenya, Africa."
(FYI - You can also follow VIP Breakdown on Twitter.)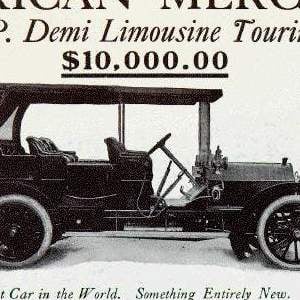 Posted by Drea Avellan Categories: Marketing, Social Media,
What the F*ck is Social Media: One Year Later, is a presentation by Marta Kagan depicting the impact of social media on our current culture. A great starting point for anyone just jumping into the social media bandwagon and a perfect way convince businesses to start taking social media seriously. The presentation explains that social media is about dialog with your consumers—it's no longer a monologue. Filled with statics, metrics and tips, What the F*ck is Social Media One Year Later is a great presentation that gives some insight into the social media world in a clean, easy to understand manner.
© Gear Live Inc. – User-posted content, unless source is quoted, is licensed under a Creative Commons Public Domain License. Gear Live graphics, logos, designs, page headers, button icons, videos, articles, blogs, forums, scripts and other service names are the trademarks of Gear Live Inc.