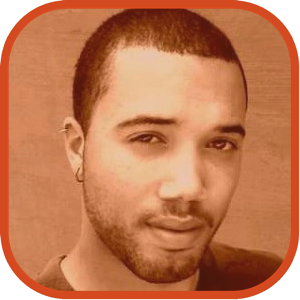 Posted by John Kilhefner Categories: Productivity, Social Media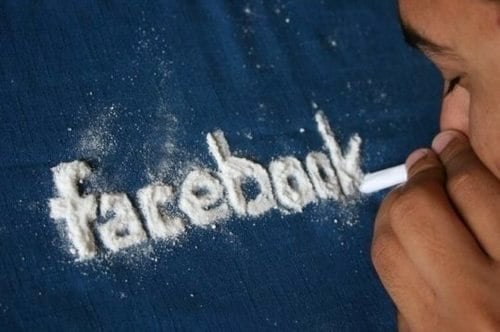 To the artist, distractions are all too familiar. Often times rearing their ugly head under clever guises to fool you. The Victorian poem by Alfred Lord Tennyson, Lady of Shallot, symbolized the quandary that writers and others of a creative nature face - to watch the world or to live within it. It used to be that the most prevalent form of distraction to the creator came in the form of booze, drugs, and other destructive vices. However, in the digital age distractions invade our personal space with the dexterity of pop up ads. Charming and inviting as they may be, submitting to these distractions sends productivity packing back to the assembly lines.
As I sit here writing this in between drags of a cigarette, I can't help but think about all the distractions that come to light when working day in and day out on a computer. The main culprit (besides philosophy and smoking) is none other than Facebook (dun dun dunnn!). I'm sure there are more than a few of you out there that have fell prey to the time consuming nature of the social networking phenomena. To remedy my ailment I even went so far as to deactivate my Facebook. But it was short lived.
Click to continue reading My Struggle With Facebook Addiction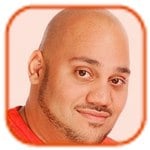 Posted by Andru Edwards Categories: Editorial, Features, Internet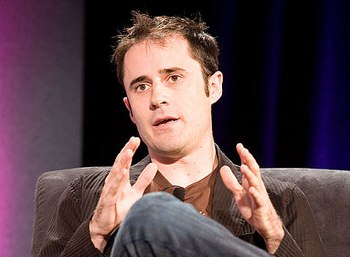 Three years after the Twitter 2007 launch at South by Southwest, Evan Williams announced @anywhere pages at SXSW 2010. This service allows web publishers to enable OAth Twitter logins, much like the Facebook Connect strategy. They are not the first web service with hundreds of millions of users to attempt this tactic. Hotmail users were able to use that log on on other sites via the Microsoft Passport service, after the software giant bought the first web mail provider in 1997. This account was used across all Microsoft platforms like Expedia and even shopping sites like Buy.com until it was ultimately removed from service in 2009. Today, Facebook Connect allows their 300+ million users to log on and make comments on thousands of sites and blogs. Twitters user base is much lower and they are a bit late to this strategy so it will be interesting to see how many sites will employ the service.
With a 10's wide and thousands deep line to get in, the SXSW day three keynote of Evan Williams, one of the founders of Twitter was off to a rocky start. He started with an awkward announcement their latest service offering via a video demo and audio problems with the mic of the moderator Umar Haque.
Click to continue reading SXSW 2010: Evan Williams Twitter keynote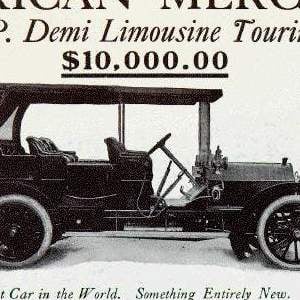 Posted by Drea Avellan Categories: Marketing, Social Media
What the F*ck is Social Media: One Year Later, is a presentation by Marta Kagan depicting the impact of social media on our current culture. A great starting point for anyone just jumping into the social media bandwagon and a perfect way convince businesses to start taking social media seriously. The presentation explains that social media is about dialog with your consumers—it's no longer a monologue. Filled with statics, metrics and tips, What the F*ck is Social Media One Year Later is a great presentation that gives some insight into the social media world in a clean, easy to understand manner.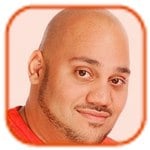 Posted by Andru Edwards Categories: Blogging, Business Tools, Features, Planning
Beth Kanter is a technology trainer for non-profit organizations. Online, she blogs at Beth's Blog. She experiments with all types of social media tools. Things like Facebook, FriendFeed, Flickr, Qik, etc.
Today Beth is going to talk about how she has raised money to support disadvantaged children in Cambodia.
Make it Personal - When you talk about your cause, you make it very personal. Beth has adopted two children from Cambodia. However, there are kids in Cambodia who don't have adoptive parents, and some are even considered the head of their household, due to not having parents.
Stories - Tell stories about the kids and the impact that the foundation she was working with was having on the children. Also share stories about what she learned doing the work, as it was unfolding.
Three Rs of Network Weaving- Relationship building, Rewards, and Reciprocity. Putting that into action, Beth told stories about the t-shirts that she was able to get as part of her fundraising efforts. She blogged about the issues, and she continued interweaving those relationships that she was building.
Fun, Humor, Easy, Passion
- Beth's birthday was during the campaign, and she used Facebook to ask her friends to donate $10 to the cause. She also made a series of videos with her kids to attempt to solicit her network. That got others to solicit their networks.
In the middle of the campaign, Beth just continued blogging and sharing about the campaign using the different networks and tools at her disposal. She tried to focus on people that had larger networks, counting on the compounding effect.
Beth than put out a challenge - can we get 250 people to donate $10 to send someone to college? I have sent the link out to my Twitter network, and I am putting it here now. If you have $10 (or $5, or even $1) to help someone less fortunate than you, please go here: Beth Kanter's call to action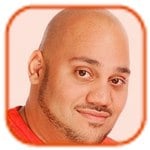 Posted by Andru Edwards Categories: Internet, Videos
We've been avid users of Twitter for quite a while now. On the personal side, it allows us to keep in greater contact with our friends and associates. On the Gear Live end, it allows our readers to get up-to-the-minute updates whenever any of our sites posts new content. We think it is a fantastic web and mobile service, but it is really hard to give a concise answer as to why it rocks so much when trying to tell someone else that they need to give it a try.
Thankfully, my friend Lee LeFever (along with his wife Sachi) has put out yet another superb "In Plain English" video - this one focuses on Twitter. If you have yet to sign up, give the video a look. If you do sign up (or if you already have an account) and need a couple of new friends, I'm @andruedwards, and the site is @gearlive. Go ahead and add us.
Read More

| The Common Craft Show

© Gear Live Inc. – User-posted content, unless source is quoted, is licensed under a Creative Commons Public Domain License. Gear Live graphics, logos, designs, page headers, button icons, videos, articles, blogs, forums, scripts and other service names are the trademarks of Gear Live Inc.