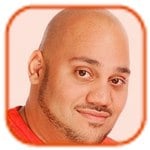 Posted by Andru Edwards Categories: Features, Internet, Videos,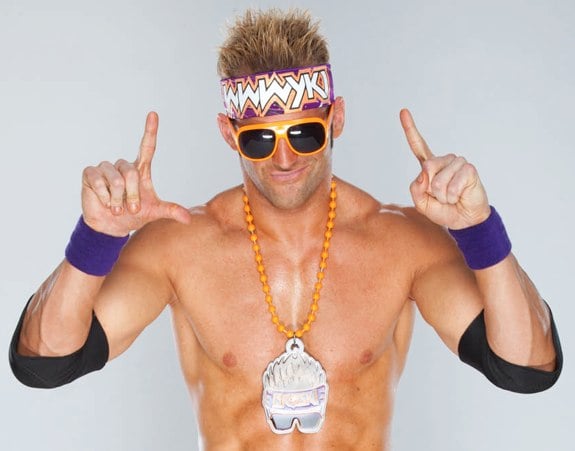 WWE makes it's return to Everett for the first time in a number of years this evening. For those who don't know, you guys are typically in and out when it comes to a city. Aside from Wrestlemania week, do you get to enjoy your time in a given city?
Not at all. We fly in, find a gym, eat, and head to the arena. We do the show, and we leave to do it again. I've definitely seen some cool airports, hotels, arenas, but we don't get to enjoy our time in the various cities.
What would you say would be the best trip you've taken when you've been on the road?
WrestleMania in Orland was amazing. I went to DisneyLand with my family and had a lot of fun. WrestleMania means we get to spend a full week in one location, so we can enjoy it since it's a break from the in and out that we typically experience on the road.
Let's take a step back. I think it's safe to say that the reason we are having this discussion right now is because you took it upon yourself to get noticed in any way that you could, grabbing that brass ring through the use of social media. Wanna tell us about that?
Yeah, definitely! My whole life I wanted to be a WWE Superstar. That's the only thing I ever wanted to be. I got signed in 2006 and got called up to the main roster in 2007…but I wasn't really doing anything, you know? By February 2011, I was kind of fed up. It wasn't my dream to be just "some guy" on the show. I wanted to be one of the top guys. At the time in February 2011, when I started the YouTube show, I didn't have an action figure. I didn't have a promotional 8x10. I wasn't on TV. I was like a joke. I had no merchandise…nothing.
Click to continue reading How Zack Ryder used social media to catapult to WWE Superstardom [Interview]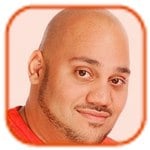 Posted by Andru Edwards Categories: Cell Phones, Google, Software,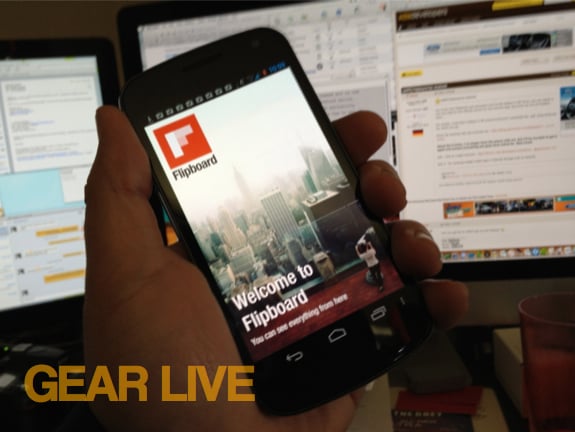 Sure, it Flipboard for Android leaked weeks ago during its period of exclusivity to the Samsung Galaxy S III, but for those less adventurous, you can now grab the unique newsreader the old-fashioned way. Just head on over to Google Play to download Flipboard for your Android device.
Read More

| Google Play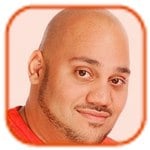 Posted by Andru Edwards Categories: Apple, Corporate News, Internet, Music, Rumors,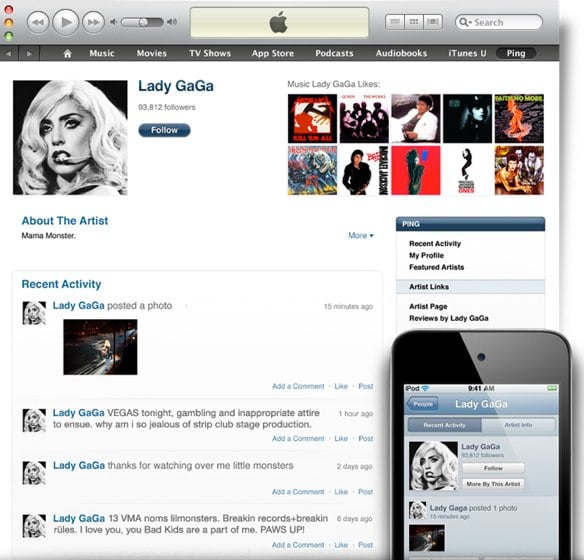 Apple's Ping, the music-based social network that has struggled to find any sort of dedicated fanbase, is set to be killed off with the next iTunes update and the public release of iOS 6, according to The Wall Street Journal. According to the publication:
Ping, which still exists today in iTunes 10.6.3 and the iOS 6 beta - where it doesn't work, will be gone with the software's next major release, likely scheduled for this fall. And at that point Apple's social networking offerings will shift to Twitter and new partner Facebook entirely.
We don't know too many people who'll miss it. Ping has been a far too barren wasteland for far too long. If its something you enjoy, though, then start saying your goodbyes.
Read More

| WSJ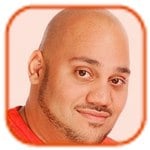 Posted by Andru Edwards Categories: Corporate News, Software,
Gowalla's co-founders on Monday confirmed that they will be making the move to Facebook, though the social network said it will not be acquiring Gowalla's technology.
Gowalla's location-based social service will be "winding down" by the end of January, co-founder Josh Williams said in a blog post. "We plan to provide an easy way to export your Passport data, your Stamp and Pin data (along with your legacy Item data), and your photos as well."
The ball got rolling on the Gowalla-Facebook deal several months ago after Williams said fellow co-founder Scott Raymond attended Facebook's f8 developer conference.
"We were blown away by Facebook's new developments," Williams wrote. "A few weeks later Facebook called, and it became clear that the way for our team to have the biggest impact was to work together. So we're excited to announce that we'll be making the journey to California to join Facebook."
Williams, Raymond, and other members of the Gowalla team will move to Facebook in January and join the company's design and engineering team, Facebook confirmed.
Click to continue reading Confirmed: Facebook buys Gowalla, shutting service down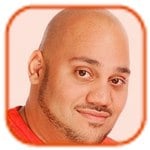 Posted by Andru Edwards Categories: Internet, Videos,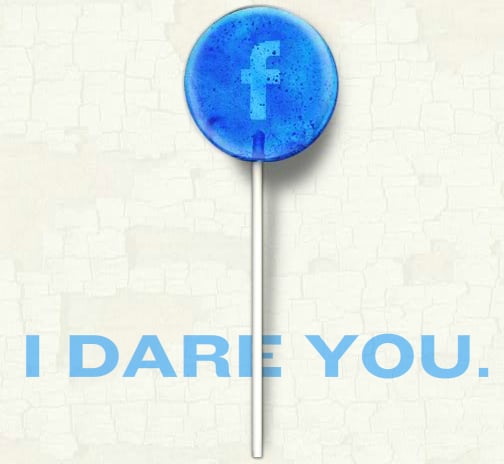 You know how they say that you shouldn't put all your business out there on the Internet, especially nothing that you wouldn't want to fall into the wrong hands? TakeThisLollipop grabs onto this concept and takes it to the next spooky level by connecting to your Facebook account and creating a short movie based on you. We won't ruin it, but it's definitely a cool trick, and we enjoyed viewing the results when we did it.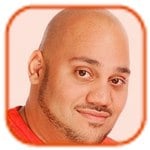 Posted by Andru Edwards Categories: Corporate News, Google, Internet,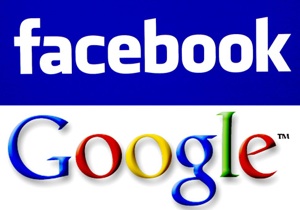 The battle between Facebook and Google intensified this week when The Daily Beast and USA Today revealed that Facebook hired a PR firm to go after the search giant.
Last Friday, USA Today reported that PR firm Burson-Marsteller had contacted a variety of news outlets pushing a story about how Google's "Social Circle" Gmail feature violates users' privacy. The pitch was made on behalf of an unnamed client that The Daily Beast later confirmed was Facebook.
When pressed, Facebook confirmed the hire to the Daily Beast, citing concerns it had with the way Google was using its data. It was also reportedly annoyed that Google was boosting its own social-networking services with information from Facebook.
"In other words, just as Google built Google News by taking content created by hundreds of newspapers and repackaging it, so now Google aims to build a social-networking business by using that rich user data that Facebook has gathered," Dan Lyons wrote for The Daily Beast.
Facebook and Google declined comment Thursday.
Click to continue reading Facebook desperately hired PR firm to run a Google smear campaign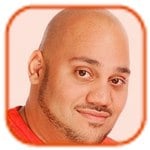 Posted by Andru Edwards Categories: Business Tools, Social Networks,
Business social networking site LinkedIn launched a number of new products for its users on Thursday, including a customized news aggregation site.
In total, LinkedIn launched the LinkedIn Today news site, LinkedIn Skills, LinkedIn Maps, and updated its LinkedIn iOS app with the new news focus. The company also said that its LinkedIn Signal product would be opened up to all users.
According to Jeff Weiner, LinkedIn's chief executive, the site's historical mission has been about connecting users and new jobs, as they move down their career path. Now, he said, the site's purpose is to "connect talent and opportunity on a massive scale". LinkedIn counts 90 million members, all of which can be connected at either a primary, secondary, or tertiary level of interaction.
Weiner said that LinkedIn has three objectives: to be the professional profile of record, to ensure that users are connected to essential sources of professional insights, and to work wherever members work - reference to the company's mobile apps.
Deep Nishar, LinkedIn's senior vice president of products and user experience, related an anecdote where his teenage daughter applied to an won an internship at Johns Hopkins in 2008. Suddenly, as the opportunity approached, he was faced with checking out the program. Nishar said that he posted a message to LinkedIn, looking for responses, and found them. Searching for facts on a search engine wasn't enough.
"Suddenly it ht me that when we make important life decisions, you just don't rely on facts," he said.
Click to continue reading LinkedIn introduces social news, skills, 'maps' pages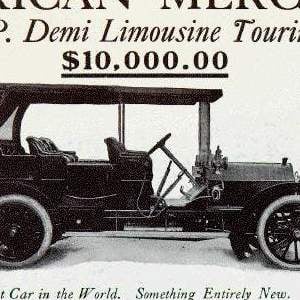 Posted by Drea Avellan Categories: Social Networks, Startups,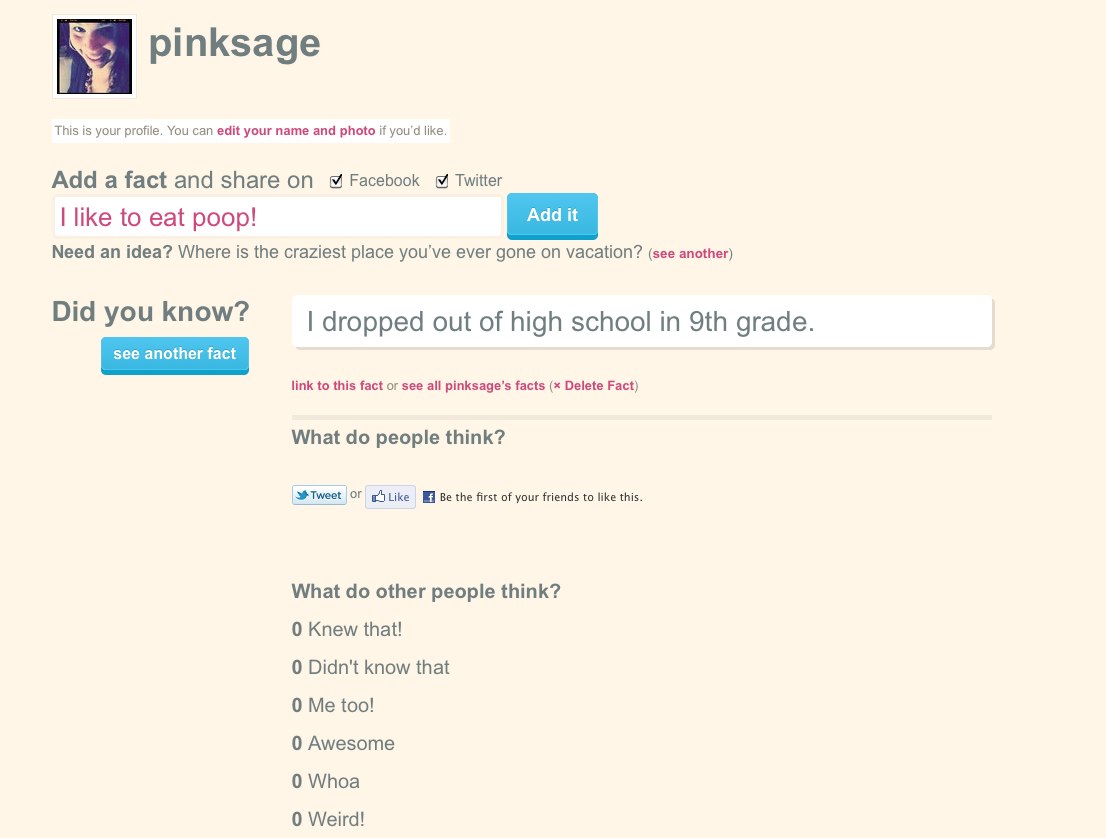 Do you spam your lovely friends with "ASK ME ANYTHING! NOW! PLEASE! BEFORE I DIE!" posts on your Facebook and Twitter linking to your Formspring? Are you dying to tell the world all the awesomeness that is held within that social network profile picture? Well, I might just become your favorite person as of right now. Facto.me is a new site that allows you to post anything about yourself. Yes, anything. Do you hate pizza? Have you done unspeakable things at one of your college parties? It's time to let the world know. No more waiting for people ask you the right question -- you are in control. It also gives you the option to automatically share your facts on Facebook and Twitter, so your reach can be even larger! So, go; run free my little over sharing child and give us all the random facts about you, we probably didn't want to know.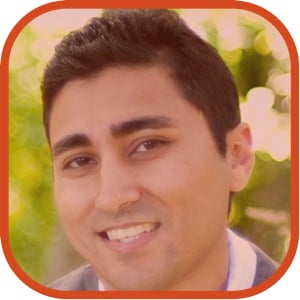 Posted by Reza Malayeri Categories: Gizmatic, Short Bytes, Apple, Cell Phones, Features, Home Entertainment, Podcasts, Videocasts, Videos,
IntoNow is a free app for the iPhone that allows you to connect with your friends around the shows you love. Simply place your iPhone in front of the TV, and IntoNow uses it's SoundPrint technology to recognize whatever you're watching. Once your show or movie is tagged, you can see how many other people are watching, share it with your friends, review it on IMDB, add it to your Netflix queue, and buy or rent it on iTunes.
IntoNow's SoundPrint technology covers more than 140 million minutes of previously aired shows, or the equivalent of 266 years of video. It can recognize a show even if it's airing live for the first time. SoundPrint has an index of "more than 2.6 million airings, indexed during the past five years, and it's growing by the second." They describe SoundPrint as a "fingerprinting" technology; a series of algorithms that can quickly identify a show based on the audio. They've has even made a SoundPrint API available for developers, so look for more applications to come out using SoundPrint technology.
Internet-connected social TV is becoming the new trend in technology, and data is showing that Americans are using TV and Internet together on an increasing basis. Google and Apple have launched their own internet connected set top boxes, and companies like Comcast and TiVo are major players as well. The future of social television looks very promising, and soon we'll all be "checking in" to our favorite TV shows on a regular basis, using awesome technology like IntoNow and SoundPrint, or other social apps like GetGlue.
Check out a demo of Intonow's social TV app in this episode.
How many times do you catch yourself watching tv while you're on the internet?
Big thank you to JackThreads for sponsoring the show - be sure to check them out, we've got exclusive invite codes that give you $5 to use towards anything you'd like.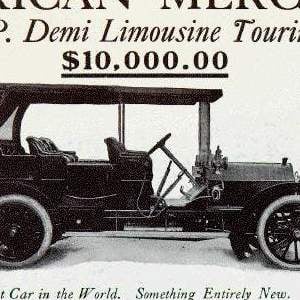 Posted by Drea Avellan Categories: Business Tools, Marketing, Social Media, Social Networks,
Many companies feel managing a Facebook fan page is a task that requires a lot of resources and time. This is why you can find hundreds of self-proclaimed Facebook Gurus and experts all around the globe, usually charging a lot of money to help you come up with strategies leading to a successful Facebook fan page. Hey--it really isn't as hard as it looks!
Soap Creative, who has created and managed pages for Unilever, Activision, 20th Century Fox and others, is sharing some of their best practices and strategies they have used. These are strategies have been field tested and have returned with great results. Live, learn, and get to Facebooking!
© Gear Live Inc. – User-posted content, unless source is quoted, is licensed under a Creative Commons Public Domain License. Gear Live graphics, logos, designs, page headers, button icons, videos, articles, blogs, forums, scripts and other service names are the trademarks of Gear Live Inc.