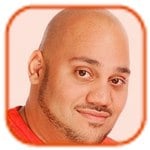 Posted by Andru Edwards Categories: Apple, Cell Phones, Corporate News,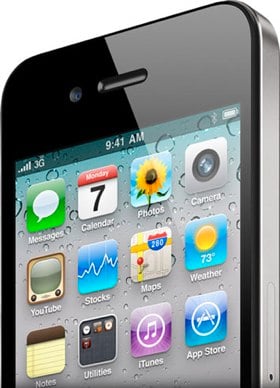 Looks like Apple'a got even more trouble brewing as it pertains to the launch of the iPhone 4. According to TheStreet, a shortage in the Retina Display, the 960x640 IPS display that the iPhone 4 uses, has resulted in the initial production rate of the smartphone being cut in half. The original plan was for Apple to churn out 4 million iPhone 4 units per month, but initially it seems that the monthly production rate will be around 2 million. The hope is to have the production issue resolved by August, and definitely by fall, to get production back up to the 4 million per month mark.
Read More

| TheStreet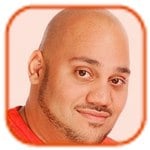 Posted by Andru Edwards Categories: Cell Phones, Handhelds, Rumors,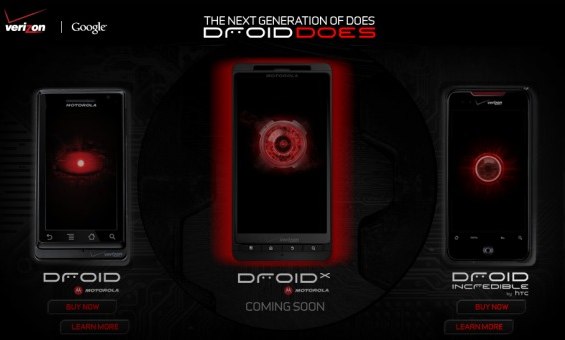 One day before the iPhone 4 arrives to take over the world, Verizon is set to reveal the Motorola Droid X in an official capacity. As you can see from the image above, they aren't exactly keeping it under wraps—hey, you gotta take all the buzz you can get when you launch one day before the iPhone 4, which has sold over 600,000 units already. So, we will get the full meal deal on June 23 as far as the Droid X goes, but in the meantime we do know that the display on this thing is 4.3-inches in screen size. Definitely very EVO 4G-ish with a display that size. Verizon is also touting the Droid X as having a 720p high definition display, which we are wondering if that's a mistake. Don't get us wrong, we'd love to see it, but earlier prototypes had 854x480 screens, and the EVO 4G itself has an 800x480 display. If we find out that the Droid X has a 1080x720 on June 23, we'll have to bow down to Motorola. This Droid X also has a built-in HDMI port, allowing you to display content on a big screen with the appropriate cable.
We will be keeping an eye out for more Droid X tidbits from now through the 23rd, when everything gets revealed.
UPDATE: Verizon just updated their Droid X teaser, and it now shows "702p Capture." In other words, it can record 720p HD video, but the screen isn't HD. So, that's that!
Read More

| Verizon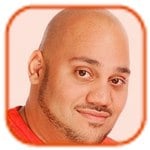 Posted by Andru Edwards Categories: Apple, Cell Phones, Corporate News, Handhelds,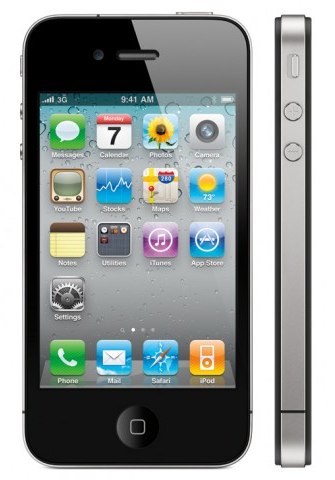 Apple just announced that, in the first day of iPhone 4 pre-orders, when all was said and done they had 600,000 units reserved. All of a sudden it becomes crystal clear why people had problems placing an order for the new Apple smartphone, seemingly from the moment it went on sale all the way through…well…right now. Demand for the iPhone 4 is seemingly about ten times higher than what we saw for the iPhone 3GS. Both Apple and AT&T are sold out of day one pre-orders, so if you want to be certain that you'll get an iPhone 4 on June 24th, you are going to want to line up at one of the other third-party retailers selling iPhone 4 at launch.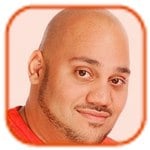 Posted by Andru Edwards Categories: Apple, Cell Phones, Corporate News, Handhelds,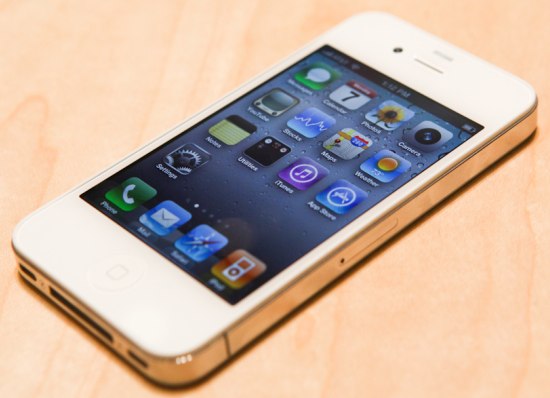 Looks like Apple is looking to thin some of those long iPhone lines that have become a yearly summer tradition. It has just been announced that Wal-Mart will be selling the iPhone 4 on June 24th, which is the day the phone goes on sale. In the past, Wal-Mart would sell iPhones well after the launch date, so this is a first for them. It's smart, as there are way more Wal-Mart stores in the country than Apple stores.
In addition, Radio Shack has been telling customers that they would also be selling the new iPhone on launch day as well, bringing that store back into relevancy for the first time since 1992. Lastly, Best Buy has yet to officially announce launch day plans, but they did sell both the iPhone 3G and iPhone 3GS at launch, so this should be no different.
Of course, you'll also be able to buy the iPhone 4 directly at an Apple Store as well as any AT&T store as well. That's a lot of options, and that's not even taking into account that you'll be able to pre-order the iPhone 4 starting on June 15th so that it is shipped directly to you, thus avoiding lines altogether.
Read More

| CNET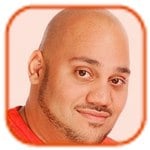 Posted by Andru Edwards Categories: Apple, Cell Phones, Handhelds, Mods / Hacks,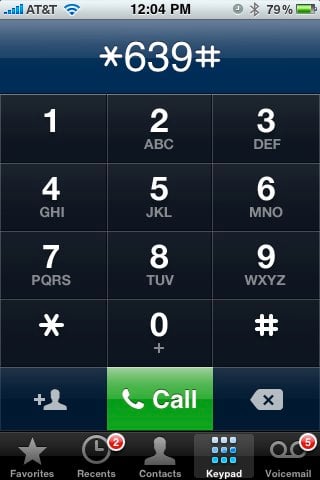 With the launch of the iPhone 4 just two weeks away, many are wondering if they are eligible for the upgrade pricing on the handset. If you are on a family plan, it gets especially tricky, because AT&T doesn't qualify all the phones on a family plan for an upgrade as soon as they do the main line on the account. Or, you just may not have your upgrade date at the top of your head. Fear not—there is a very easy way to find out if you are eligible for an upgrade, and what price you'll pay for an iPhone 4 at launch, if you choose to buy one.
Simply dial *639# on your AT&T mobile phone (iPhone or otherwise,) and within a few seconds, you will receive a free SMS message from them letting you know your upgrade status. Simple!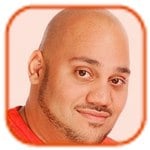 Posted by Andru Edwards Categories: Apple, Cell Phones, Features, Handhelds, Hot Deals,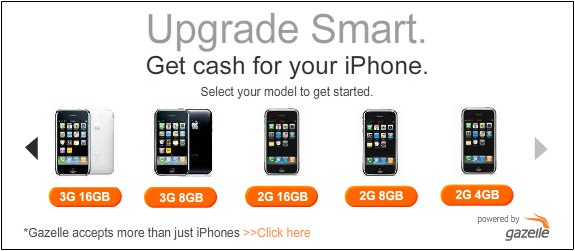 Over on the Gear Live Twitter account, we've been talking about a partnership we would be forming with Gazelle so that those of you with an original iPhone, iPhone 3G, or iPhone 3GS could trade in your device for cash. Why would you wanna do that? Well, with the iPhone 4 set to be released in about two weeks, the easiest way to upgrade is to sell your current device to get cash to put down towards the new one. In fact, depending on the condition of your current model, you could even walk away with enough money to cover the cost of a new iPhone 4, and have some left over to put in the bank (or to buy a case or something.) If you want to take a look at what you could get for trading in your current iPhone, here's the list:
Just choose your iPhone model above, and full in the four questions that ask about the condition of your phone, and you'll see the amount that you will be paid for your device. If you are cool with it, accept the offer, and you ship your phone. Couldn't get any easier.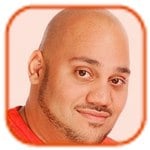 Posted by Andru Edwards Categories: Apple, Cell Phones, Features, Handhelds,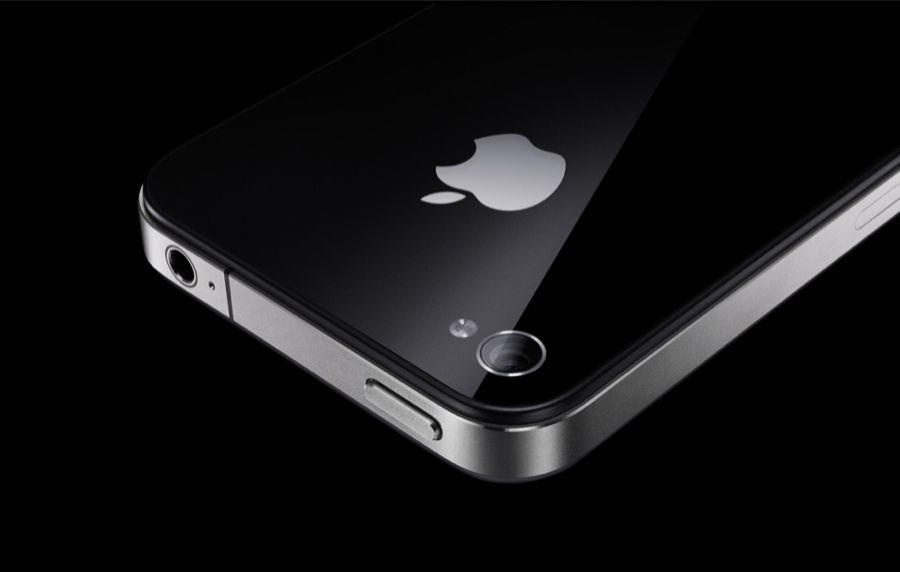 Apple has put together a bunch of iPhone 4 press shots that show off the device in ways that all those previous leaked images didn't. We've gathered them all for you and put them into our iPhone 4 image gallery. Go ahead and take a look!
Gallery: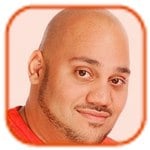 Posted by Andru Edwards Categories: Apple, Cell Phones, Handhelds, Internet, Rumors,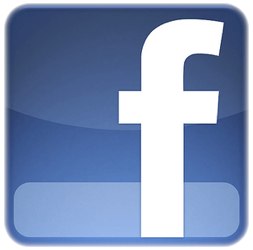 Looks like Facebook will be readying video chat on their service, similar to what Google has done with Google Chat within Gmail. Even cooler, though, is that an eagle-eyed developer just sent us information saying that he found code within the latest iPhone OS 4.0 beta that suggests that this video chat service will be embedded into the iPhone software, ready for use by the next iPhone (iPhone HD? iPhone Pro?) Of course, take this info with a grain of salt. As we all know by now, the upcoming iPhone will have a front-facing camera, which is perfect for video chatting with others who also have the device. Even more interesting, though, is that since it is tied to Facebook, you should—in theory-be able to video chat with users of other phones that have front-facing cameras (like the Sprint EVO 4G) if they also build in the Facebook video chat service.
Now this all sounds great - but we seriously hope that video chatting isn't limited to Facebook contacts. Let's bring iChat to the iPhone, finally.
[Thanks, Jason!]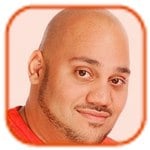 Posted by Andru Edwards Categories: Apple, Cell Phones, Handhelds, Rumors,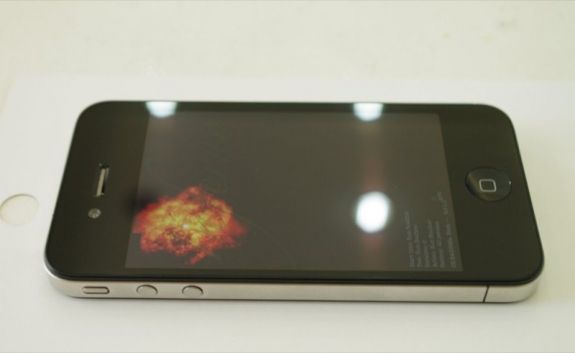 We've seen all the iPhone Pro leaked shots, and so we all know that the thing is coming. At&T has given further credence to the most leaked phone in history, as they've notified employees that the next iPhone will launch in June. According to BGR, they've heard the same, and they are saying that it won't even be that late into the month of June. We like it, and we know Apple wants to get this thing out the door—but we haven't even seen it go through FCC approval yet.
Read More

| BGR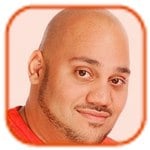 Posted by Andru Edwards Categories: Apple, Handhelds, Hot Deals,

So the iPhone 3G has been discontinued, and now Wal-Mart has gone and lowered the price of the iPhone 3GS down from $197 to $97—a full $100 drop. The change gives credence to the rumor that Apple will be dropping the price of the iPhone 3GS to $99 with two-year contract, and that the 3GS will take the place of the 3G as the entry-level iPhone device. As we stated previously, we thought it would behoove Apple to keep the 3G around as the free with contract phone, then use the 3GS as the $99 device, and finally use the iPhone Pro as the flagship model. We think that would be a good price structure to take on Android, but hey, we aren't Apple—let's see where this all ends up.
In the meantime though, as enticing as a $97 iPhone 3GS might sound, just wait to see what gets announced at the WWDC 2010 keynote first, m'kay?
Read More

| Wal-Mart

© Gear Live Inc. – User-posted content, unless source is quoted, is licensed under a Creative Commons Public Domain License. Gear Live graphics, logos, designs, page headers, button icons, videos, articles, blogs, forums, scripts and other service names are the trademarks of Gear Live Inc.