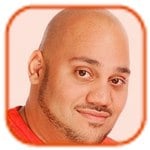 Posted by Andru Edwards Categories: Cell Phones, Corporate News, Google, Handhelds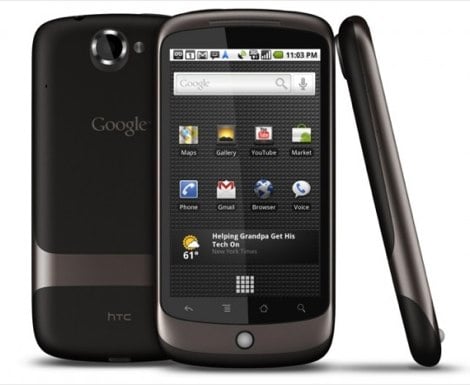 Just yesterday we let you know that the Nexus One had made it to AT&T and Rogers Wireless, and that it would be hitting Verizon this Spring. Well, Sprint, not wanted to be left out of the party, announced today that the Nexus One would be coming to their network as well! They have no price, nor a release date, but hey - at least now we know that Google's flagship device will be available soon on all four major US wireless carriers. That's gotta count for something, right?
Read More

| Sprint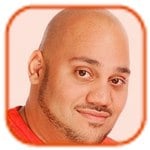 Posted by Andru Edwards Categories: Cell Phones, Corporate News, Google, Handhelds, Wireless / WiFi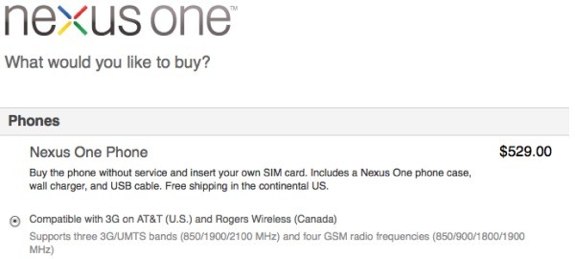 Looks like Google is finally ready to be serious with the Nexus One. As of today, the device is fully compatible with AT&T 3G, as well as Canada's Rogers Wireless 3G bands. Previously, you could use the Nexus One with those carriers, but you wouldn't be able to get 3G speeds, so you were relegated to the much slower EDGE network. You can purchase the new model, which is the same as the upcoming Verizon and currently available T-Mobile Nexus One units in every other way, as an unlocked device without a service plan, directly from Google for $529.
Read More

| Nexus One product page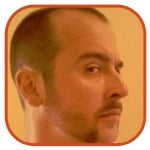 Posted by Finnian Durkan Categories: Cell Phones, Handhelds, Portable Audio / Video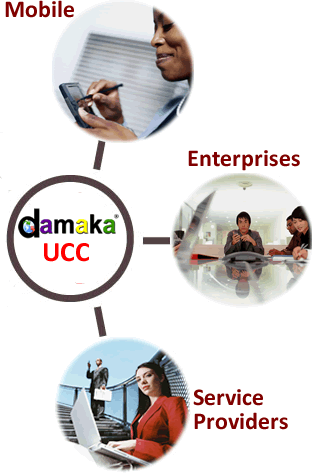 Damaka has announced the release of its Live Video Streaming solution for laptops and certain BlackBerry and Android devices. So, while EMT's with BlackBerry and Android phones will be able to keep attending physicians in the ER in the loop as to an incoming patient's condition with real-time video updates, woe betide the unlucky EMT who has a crap data plan or an iPhone.
Damaka's Live Video Streaming solution, as they're calling it, provides instant communication of video and voice via an encrypted channel that includes session archival & annotation features. Live video streaming is also able to be transmitted to multiple receiving devices over WiFi /3G / 4G network depending on the device. I just can't wait to have a live video conference streaming from my mobile device while I'm driving, staring at my dash-mounted Garmin and trying navigate rush hour traffic—the future is NOW!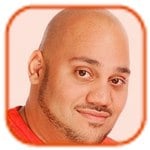 Posted by Andru Edwards Categories: Apple, Software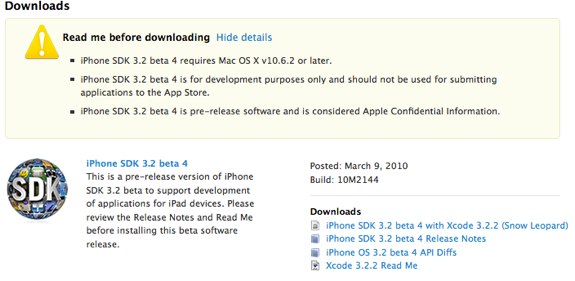 Quick note to iPhone and iPad developers out there, earlier today Apple released iPhone OS 3.2 Beta 4 SDK. This is build 10M2144, and comes two weeks after beta 3 was released. It's a 2.5GB download, which can be yours immediately.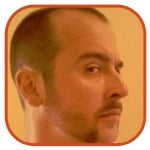 Posted by Finnian Durkan Categories: Cell Phones, Corporate News, Handhelds, Transportation, Wireless / WiFi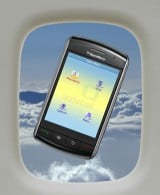 ASiQ Limited has announced the release of the world's first bluetooth access-point for commercial airlines. According to Ron Chapman, ASiQ's CEO, airlines will now be able to offer passengers affordable SMS, MMS, Voice-messaging and text email capabilities while in flight via their new SafeCell app. Better still, SafeCell will also eliminate GSM roaming charges since it does not require a GSM connection to deliver its services. Bluetooth access points are far more efficient than their Wi/Fi counterparts, as they operate as a Personal Area Network (PAN) and unlike Wi-Fi do not have to waste time and money logging in to the internet in order to establish a link. The SafeCell App uses file sizes that are so small even a narrow band satellite link can accommodate the SMS/MMS/text-email needs of up to 192 individual passengers. Bluetooth also operates at up to 3 megabits per second making it compatible with any current data or media plan available. Besides giving you more options to drain your battery with whilst in-flight than just playing Bejeweled II, ASiQ's service will also enable you to completely ignore the fact that you are crammed in a glorified cigar-tube built by the lowest bidder. Hopefully. I'll be the guy directly behind you faking trying to light his shoe on fire.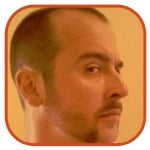 Posted by Finnian Durkan Categories: Cell Phones, Handhelds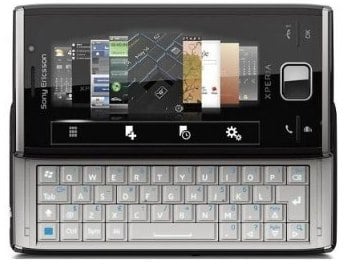 Today, the uber-expensive and not-so-much-better-than-anything-else-out-on-the-market-already Sony Ericsson Xperia X2 becomes available on the Wiredia website. At nearly $700 this thing had better come with the entire DVD set of StarBlazers and 42 ninja stars, or I am going to be seriously disappointed. According to the press release, you are going to be able to do everything that other smartphone users can do, plus the X2 is Skype-friendly. Is this a bonus? Who knows? All I know is that, judging by what I look like while fielding phone calls in the morning, this might end up being more of a curse than a benefit. Plus, if you think that Skype isn't going to drain your battery faster than choosing vibrate/full volume on your settings then you probably still believe in the moon-landing too. Hippie.
Read More

| Wiredia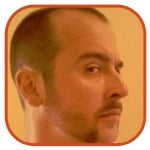 Posted by Finnian Durkan Categories: Accessories, Cell Phones, Corporate News, GPS, Transportation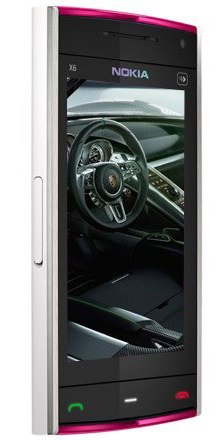 Need a reason to chuck your Garmin/Tom-Tom, etc. out of your car other than 'has stupid name and labels me as a poor-driving tourist wherever I go'? Well wait no longer, avid reader: today Alpine announced a strategic partnership with the Finnish cel phone giant, Nokia, to fully integrate smartphones into car infotainment systems. While I was surprised that 'infotainment' was actually a word, I was more surprised that this type of alliance hasn't been made sooner. Not only are these two electronics giants looking to elbow in to the lucrative GPS/Nav market, but they are also bringing a few bells and whistles of their own, namely widgets that can monitor fuel levels and direct you to the nearest and cheapest gas station. Might as well go ahead and chuck that gas gauge now, Chachi, 'cause you're not going to need it anymore; welcome to the future, only 48 years after your grandpa thought he'd have a flying car.
Read More

| Alpine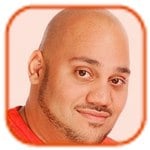 Posted by Andru Edwards Categories: Full Episodes, Gizmatic, CES, CES 2010, Features, Household, Podcasts, Videocasts, Videos, USB
We took some time to chat with MPower at CES 2010, and they gave us a quick demo of their Emergency Illuminator flashlight device. Definitely unique, as it has two battery compartments - one for standard, and one for a super-long lasting battery. In addition, the flashlight sports a USB port, which you can use to charge, say, your mobile phone, in the event of an emergency.
A big thank you to Bing for sponsoring our CES 2010 coverage!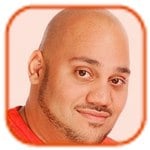 Posted by Andru Edwards Categories: Cell Phones, Features, Galleries, Handhelds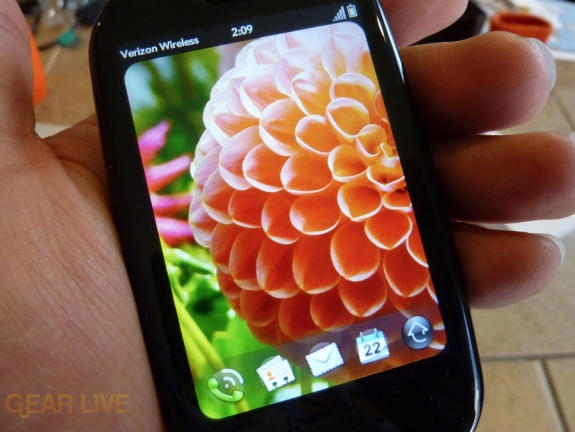 We've finally got around to getting our hands on the Palm Pre Plus, Verizon's version of the Pre, which Palm had hoped would spur the additional sales needed to take the company away from the brink of irrelevance at best, and extinction at worst. While that may not have happened, and while we can go over the myriad of reasons why (Palm, your App Store is atrocious…,) one that thing we are sure about is that the Pre Plus is a great phone. In fact, it has some features that you'd be hard-pressed to find in any other device, like the ability to act as a Mobile Hotspot for up to five other devices. We'll be hitting you with a review of the Palm Pre Plus shortly, but in the meantime, go ahead and take a gander at our Pre Plus unboxing gallery.
Read More

| Palm Pre Plus unboxing gallery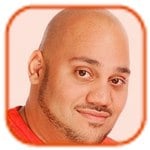 Posted by Andru Edwards Categories: Cell Phones, Handhelds, Microsoft, Video Games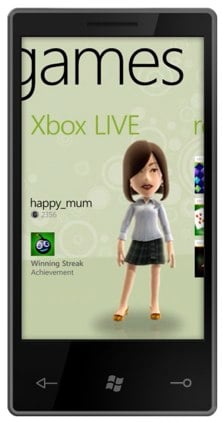 So last week when Windows Phone 7 Series was introduced to the world, one of the major bulletpoints was the fact that Xbox Live integration would be a big part of the platform, although Microsoft didn't give too many details. That changed on during a conference call this morning, where Microsoft mobile communications chief Andy Lees gave a bit on insight on hat we can expect to see in the mobile version of Xbox Live:
"We are very excited about the way in which the platform works across screens, so we have commonality of platform across the PC, the Xbox, and the web and the phone. We provide a new set of tools that makes it easy and very fast for people to develop applications for the phone but also in a way that works across screens, and we'll announce details of that at MIX. You're also right to point out that a marketplace is included, and the marketplace will work for applications but also for games, so the gaming marketplace for the first time will utilize Xbox Live, and that enables you to create multiplayer, multiscreen games, and the marketplace will facilitate that, so that it will actually work across screens."
We like it, especially that whole multiplayer, multiscreen aspect, although of course we have to see how it actually looks and feel before making final judgment. We'll know about when Microsoft's MIX conference kicks off next month.
Read More

| TechFlash

© Gear Live Inc. – User-posted content, unless source is quoted, is licensed under a Creative Commons Public Domain License. Gear Live graphics, logos, designs, page headers, button icons, videos, articles, blogs, forums, scripts and other service names are the trademarks of Gear Live Inc.