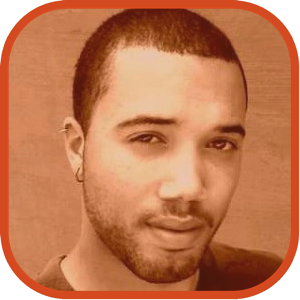 Posted by John Kilhefner Categories: Cell Phones, Handhelds, Video Games, Videos
If you've seen the new Samsung Epic 4G commercial then you might have been fooled into watching the whole thing thinking it was a new Halo: Reach commercial (raises hand). The similarities are probably not a coincidence considering Halo: Reach is set to be the biggest game of the year, and all eyes are on it right now. Knowing this, Samsung could have purposely chosen to borrow the money making look of Master Chief.
The start of the ad depicts a character bearing a strong resemblance to Halo's Master Chief. The pseudo Chief is then chased by an alien space craft which bombards the Spartan-like clone with some heavy missile fire. Unmasking himself, the Samsung's Spartan hops into his own aircraft, epic chase ensues. The terrain containing the massive battle is then revealed to take place in the palm of your hand - the slogan for the theater-like experience promised by the Samsung Galaxy S. All Halo inspired themes aside, it's a pretty cool commercial, though you have no clue what it's about until the very end. Microsoft states that "the commercial in question is not sanctioned by Microsoft." However, whether or not Microsoft will want to have the look alike Master Chief hero pulled from the air is not known at this point.
Check out the ad for yourself below.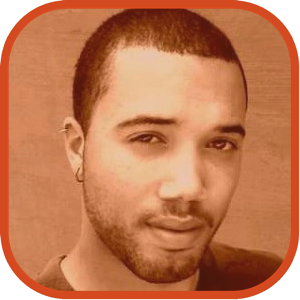 Posted by John Kilhefner Categories: Cell Phones, Handhelds, Rumors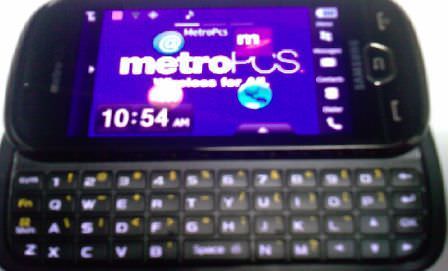 Blurry photos of Samsung's R900 Craft surfaced about a week ago within HowardForums. While the R900 is not running those new fangled operating systems that all the kids are raving for these days, the pics reveal that the phone will run on the MetroPCS's LTE network making it the first LTE capable phone stateside, so it does breed a bit of excitement. Currently MetroPCS has only confirmed LTE networks to cover metropolitan areas in Las Vegas and Dallas Fort Wort, but states that they will cover several more metropolitan markets as well. Check out more photos of the MetroPCS Samsung R900 after the jump.
Click to continue reading MetroPCS branded Samsung R900 Craft LTE-capable phone spotted
Read More

| Howard Forums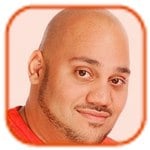 Posted by Andru Edwards Categories: Apple, Cell Phones, Handhelds, Videos
We're big fans of the way that Apple has been pushing the FaceTime feature on the iPhone 4 commercials, but to be honest, we've never actually been able to partake in a FaceTime convo that was as touching as Apple makes them look. We think the video above is a more accurate depiction of what to expect!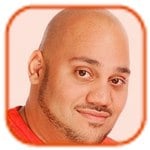 Posted by Andru Edwards Categories: Cell Phones, Handhelds, Hot Deals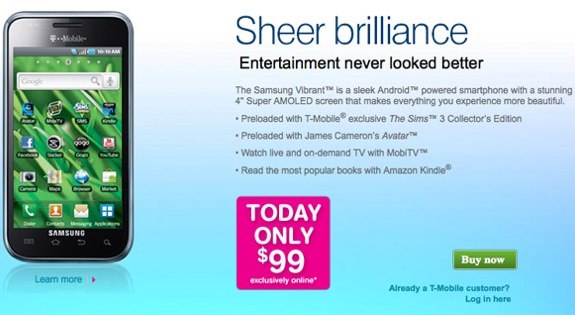 Looks like T-Mobile is doing their best to stay in the news today. Aside from announcing the T-Mobile G2 HSPA+ smartphone this morning, they've also got a killer deal on the Samsung Vibrant. Just for today, they've got an online-only special where you can buy the Vibrant for $99. If you are unfamiliar, this phone typically sells for $199, and it's worth every penny of that price with the amazing Super AMOLED display and 1GHz processor. Seriously, if you want a great phone on T-Mobile at a great price, you'll wanna jump on this deal.
Read More

| Samsung Vibrant Promo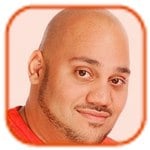 Posted by Andru Edwards Categories: Cell Phones, Google, Handhelds, Wireless / WiFi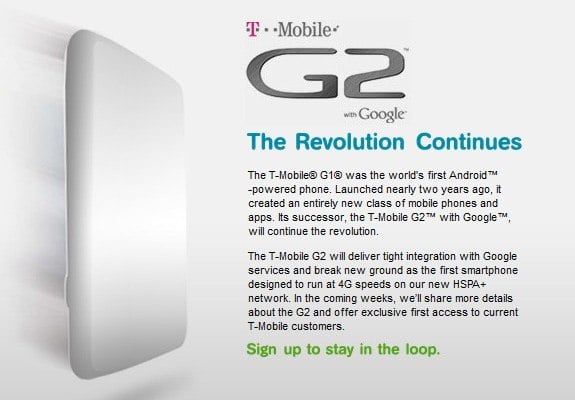 Okay, so we know that T-Mobile launched their super-fast HSPA+ network recently, and up to this point, only data-specific devices are able to take advantage of those increased speeds. However, that's about to change with the impending launch of the T-Mobile G2. Yup, the G1, the first Android phone to hit the market a couple of years ago, is finally getting its successor in the G2, and it'll be the first phone to support HSPA+ speeds. It will be available next month, and it'll be built by HTC (which means it should be awesome.) Here's a statement from T-Mobile on the news:
"T-Mobile is proud to have launched the world's first Android-powered phone, the T-Mobile G1, which captured the imagination of developers and consumers alike nearly two years ago. Now, we are readying its successor - the T-Mobile G2 with Google. Delivering tight integration with Google services, the G2 will break new ground as the first smartphone specifically designed for our advanced HSPA+ network, which delivers today's available 4G speeds. In the coming weeks we'll share more details about the G2, including information on how current T-Mobile customers can get exclusive first access. Visit http://g2.t-mobile.com to register for updates."
Read More

| T-Mobile G2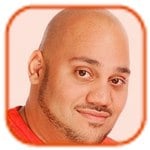 Posted by Andru Edwards Categories: Cell Phones, Handhelds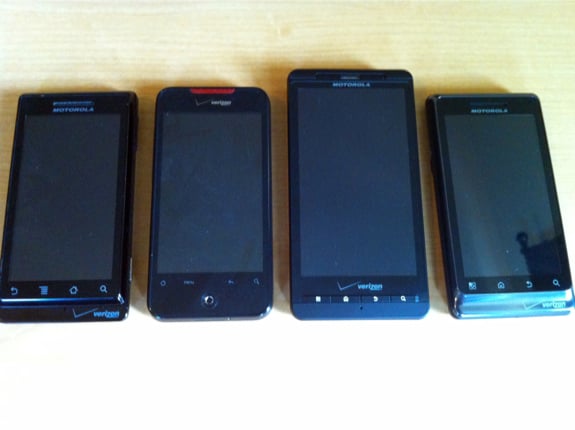 With the release of the Motorola Droid 2, what you see above is the complete and current Verizon Droid smartphone lineup. Of course, now that the Droid 2 is available, the original Droid is no longer being sold, although you can find it as a refurbished unit still. The Droid Incredible from HTC is still my favorite Android device, and it'll get even better once Android 2.2 arrives in a few days on the Incredible. The Droid X is the monster that's figuring out if it wants to be a smartphone or a mini tablet, and the Droid 2 gives us a powerful (seriously, it's fast) QWERTY slider that ships with Froyo already installed.
Now here is the interesting thing. The original Droid was Verizon's first Android device, and it launched on November 6, 2009. A little over 6 months later, the Incredible launched. Three months later, the Droid X arrived from Motorola, and then a month after that, we got the Droid 2. Verizon launched four Droid devices in under a year, and it took Apple three years to do the same. When you look at it that way, it's only logical that Android phones will outsell iPhone handsets, as there are way more of them to go around (not to mention that they're available on all four carriers as well.)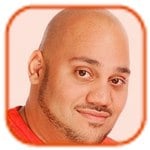 Posted by Andru Edwards Categories: Cell Phones, Features, Handhelds, Product Reviews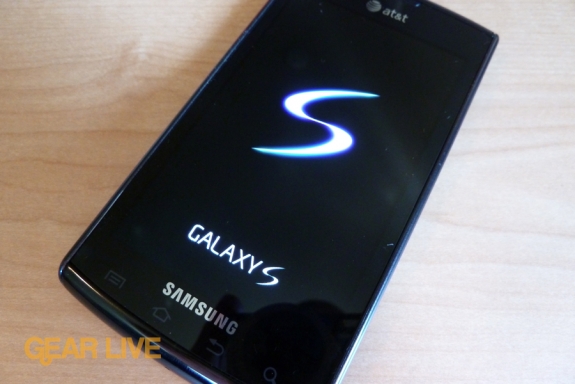 We've been playing with the Samsung Captivate for a couple of weeks now, so we wanted to bring you our full review of the device that's the best Android smartphone available on the AT&T network. The AT&T version of the Galaxy S features a 4-inch Super AMOLED display, a 1 GHz Hummingbird processor, 5 megapixel camera, 720p video recording, 7.2 Mbps HSPA, 802.11b/g/n, and Bluetooth 3.0. It ships with a highly customized version of Android 2.1 (Eclair.) It's available now from AT&T for $199. Is it worth it? We let you know our thoughts after the break.
Click to continue reading ATT Samsung Captivate review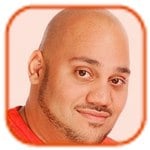 Posted by Andru Edwards Categories: Cell Phones, Corporate News, Handhelds, Software, Videos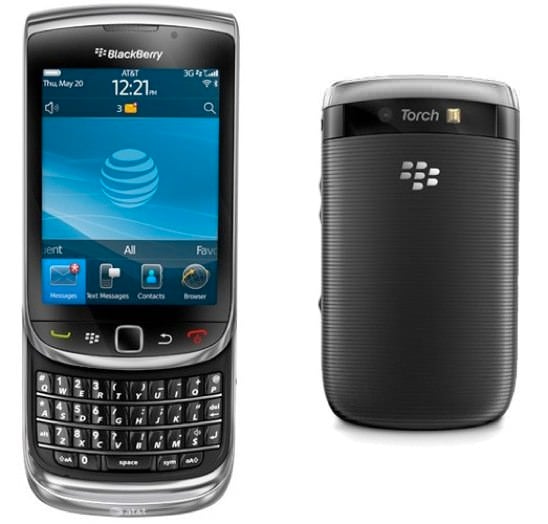 This morning Research in Motion formally announced the much anticipated BlackBerry Torch (formerly the 9800,) and we must say, we're kind of excited about it. The Torch has got a bunch of features that make it a formidable competitor in the smartphone space. Things like a full QWERTY keyboard portrait slider, 5 megapixel camera with flash, 3.2-inch touchscreen display (480x360,) 802.11n support, GPS, and much more. It's got 4GB of internal storage and ships with a 4GB microSD card as well. 512MB RAM and a quad-band 3G radio that'll let you use it across the world. One of the more interesting features is MEdia Sync, which lets you sync your content to the device right over WI-Fi. Oh, and did we mention that it runs the new BlackBerry 6 operating system? AT&T has got the exclusive on this one, and it launches in nine days on AUgust 12th, available for $199 with a two-year contract.
Wanna see it in action? Hit the break for a couple of BlackBerry Torch introductory videos!
Click to continue reading BlackBerry Torch launches on ATT on August 12 for $199
Read More

| AT&T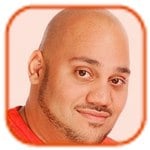 Posted by Andru Edwards Categories: Apple, Cell Phones, Handhelds, Mods / Hacks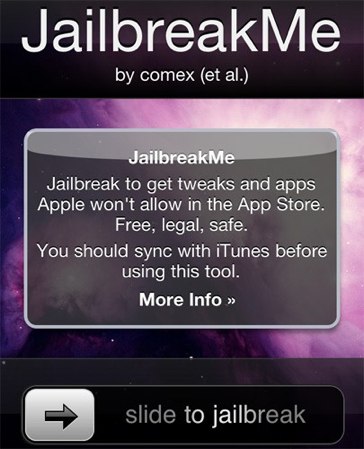 We know that ever since iOS 4 hit the scene, many users have been clamoring for a jailbreak release so they can install hacks and apps that Apple won't approve, or frowns upon. Well, that time has come, as an iOS 4 jailbreak has arrived—and it's super-simple. To do the deed, just head on over to JailbreakMe.com. You'll see the image above. All you need to do is swipe, and the jailbreak process will begin, directly on your iPhone, iPad, or iPod touch. After a couple of minutes, the process will be complete. Couldn't be easier!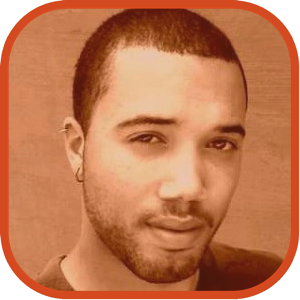 Posted by John Kilhefner Categories: Photography, Utilities, $9.99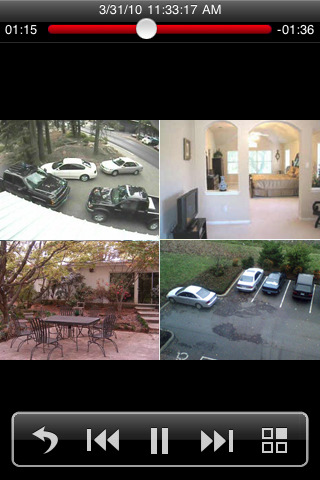 Ever feel the prying urge to know what's going on inside your home when you leave your teenage son all alone for the weekend? Or just to check up on that sketchy baby sitter that you suspect is engaged in the larceny of your video game collection? How about just to watch public accessible surveillance cameras around the world for your own kicks? Whatever your fancy, Mobiscope wants to give it you. In real time. On your smartphone.
While the home surveillance technology is not new by any means, Mobiscope gives wannabe spies on a budget a great way to start. All that you need to begin your snoop-tastic adventure is a simple web camera, and the Mobiscope app installed on your smartphone.
If one camera isn't enough, you can access up to four well placed camera feeds at one time! The mobile app allows you to check up in real time what is going on in your home, or someone else's (hey, no judgement here!). Spying can be hard, and Mobiscope knows this. That's why the app lends you the ability to send an alert to your smart device when motion is detected so you don't miss a beat! What's more, the video feed can be recorded and viewed in real time with sound on the desktop edition, and on BlackBerry.
This app will run iPhone users just $9.99, while Windows, Palm, Android, and BlackBerry users will have to fork over $19.95. If spying is the name of your game, then you will definitely want to equip yourself with this little stealthy on-the-go gem.
Read More

| Mobiscope App

© Gear Live Inc. – User-posted content, unless source is quoted, is licensed under a Creative Commons Public Domain License. Gear Live graphics, logos, designs, page headers, button icons, videos, articles, blogs, forums, scripts and other service names are the trademarks of Gear Live Inc.