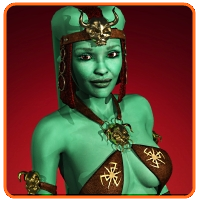 Posted by Patrick Lambert Categories: Cell Phones, Microsoft, Product Reviews, Software
Microsoft's latest foray into the mobile space, Windows Phone 7, is now for sale throughout the US. How do these new devices fare? Should you throw your iPhone or Blackberry out of the window for a brand new Windows Phone? Or is this just another device for the history books? Well, we've given you our Windows Phone 7 review (as well as a review of the HTC Surround!), but if you wanted a second opinion, here's a list of reviews to help make up your mind:
We'd love to hear from anyone who's decided to pick up a Windows Phone 7 device - what do you think?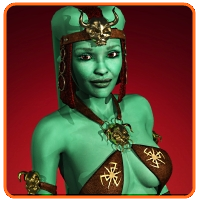 Posted by Patrick Lambert Categories: Cell Phones, Microsoft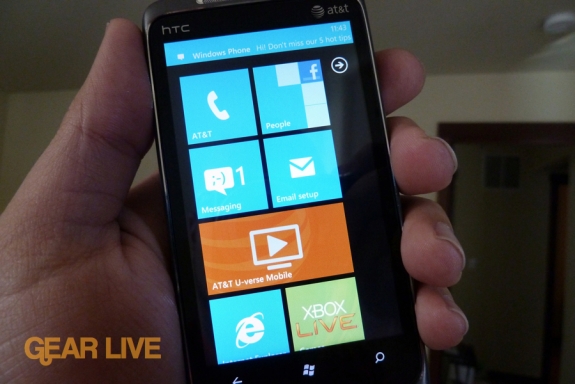 Windows Phone 7, Microsoft's latest foray into the mobile space, is now available to all in the US. The company's primary partner is AT&T, and they have the Samsung Focus and HTC Surround (see our HTC Surround review and photo gallery) for $199 with a 2 years contract, with the LG Quantum launching in a few days. The phones are also available without a contract for $499. Meanwhile, T-Mobile has the HTC HD7 for $199, with the Dell Venue coming in later this year. Microsoft has stated that they will put $400 million towards advertising Windows Phone 7 as they hope to compete with the iPhone and Android phones this holiday season. Gartner predicts the company's share of the mobile space will climb above 5% by next year.
Read More

| Microsoft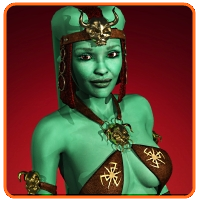 Posted by Patrick Lambert Categories: Cell Phones, Corporate News, Wireless / WiFi

Verizon just announced a new plan for mobile users that distinguishes it from it's past offers, as it's the first time in a while that the biggest network in the US offers a truly unlimited data plan. Customers in select areas are reporting receiving the offer by mail. For $70 a month, one would get 450 minutes, with unlimited text and data. According to Verizon, this is a promotion, so there's no telling if this plan will hold for a long time. Still, this is a first move which hopefully other carriers will start following, as we users download more and more data on our iOS and Android phones. If you're already a Big Red customer, this may be worth looking into if you're a heavy data user.
Read More

| Verizon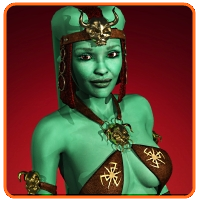 Posted by Patrick Lambert Categories: Handhelds, Software, Wireless / WiFi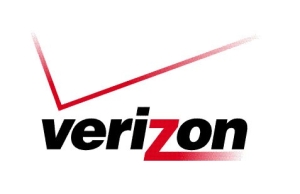 According to a Verizon statement, the Droid Incredible will receive an update soon that will include the V CAST apps. Here's the statement:
"Verizon Wireless will begin pushing a software update to the DROID Incredible next week. The update includes software enhancements that will pre-install V CAST Apps on the phone. We said earlier this year that we'd be expanding V CAST Apps to the Android platform, and the DROID Incredible is the first Android phone with the store. Developers continue to submit apps, and as a reminder, V CAST Apps allows carrier billing, so customers who purchase applications through our store will see those charges on their monthly bill. For more information about the update customers can go to www.verizonwireless.com/droidincrediblesupport."
It's worth noting that in the past, the Verizon apps have been unremovable, even though many users consider them to be of little use. It's too bad that such an open system like Android is being forced to host such carrier specific modifications. So look for that update hitting your device soon if you're using a Verizon Android device!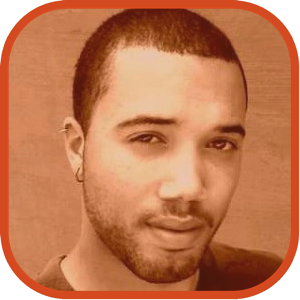 Posted by John Kilhefner Categories: Cell Phones, Video Games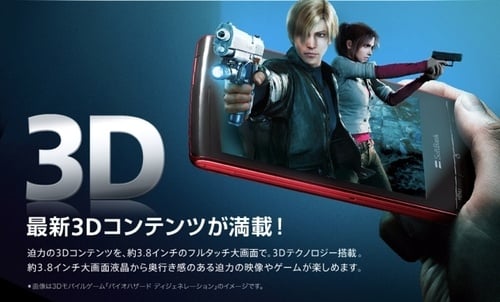 Japanese phones have been described lately as suffering from "Galapagos Syndrome". This term comes from Darwin's discovery that species in the Galapagos Islands seemed to evolve separately from the rest of the world. As such, Japanese smartphones have been criticized for not being accessible to the western market. The upcoming 3D phone from Sharp, ironically called the Galapagos, hopes to change the impression of Japanese smartphones in western minds.
The Sharp Galapagos is powered by Android, and includes a 3.8 inch glasses-free 3D screen set to rival the stereoscopic 3D of Nintendo's 3DS. What's more, the Galapagos is set to receive seven games at launch, such as: Resident Evil: Degeneration, Mobile Powerful Pro Baseball 3D, Mega Man, Taiko no Tatsujin, SLIPHEED Alternative, Ghost 'n Goblins: Gold Knights, and Reikai Denwa. In addition to video games, the Galapagos will also be getting 3D movies like Shrek Forever After and Battle Royale 3D.
However, the Nintendo 3DS is much more powerful graphic-wise than the Sharp Galapagos, as is the iPhone 4 graphically. Though, this is definitely a great phone for mobile gaming in 3D without glasses.
Read More

| Kotaku via Softbank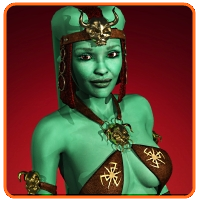 Posted by Patrick Lambert Categories: Cell Phones, Handhelds
Looks like pre-orders for the Palm Pre 2 will be started on November 8th! After what was an overlooked debut, the Palm Pre and it's new WebOS failed to gain much momentum. Still, HP is hoping that this new revised version will succeed where it's predecessor did not. Very little is known about the Palm Pre 2, but we do know that Verizon documents have it scheduled for November. So for those who liked the Palm device and want an updated version, more info should be coming out really soon, and seriously, webOS 2.0 is looking mighty fine.
Read More

| HP Students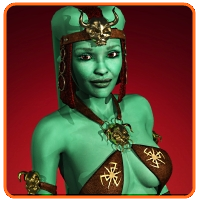 Posted by Patrick Lambert Categories: Apple, Cell Phones, Handhelds, Rumors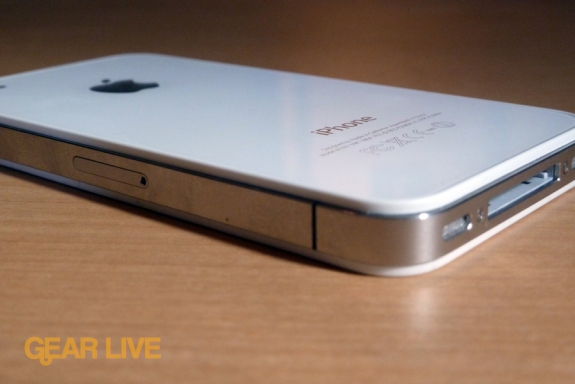 Apple has gotten creative with SIM cards in the past. They've done it before with the iPad, which uses a MicroSIM to connect to a 3G cellular network, and then the iPhone 4 followed suit. While they didn't exactly invent the technology, it's the first time that this gets used in a mass market device. Now, this morning, sources inside of some European carriers say that Apple is ready to pull a similar stunt. Apple and SIM maker Gemalto are reportedly about to implement a new SIM technology which would live permanently inside of the iPhone, and wouldn't need to be removed to switch carrier. The new SIM could be changed from one network to the next by the software, removing the need for it to be a removable card.
This is only rumor at this point, and if it was any other company it would be a dubious one at best. However, Apple's already proved that they can make carriers bend to their will to a certain extent, and this may be no different. The main benefit for Apple would be the ability to bypass the carrier. Consumers could buy a phone online, without any need to be pre-attached to a carrier like AT&T or T-Mobile, and then choose themselves which carrier to configure it for, at will.
Of course it's not all good for the end user. This would remove some of the control from the cellular network, but that control would be put straight into Apple's hands. So it remains to be seen what they would do with such increased power. Nevertheless, if they do manage this feat, it's clear others would be tempted to do so. Time will tell if Apple breaks the smartphone mold once more.
Read More

| GigaOM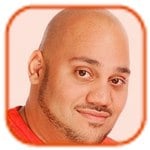 Posted by Andru Edwards Categories: Apple, Cell Phones, Corporate News, Handhelds, Rumors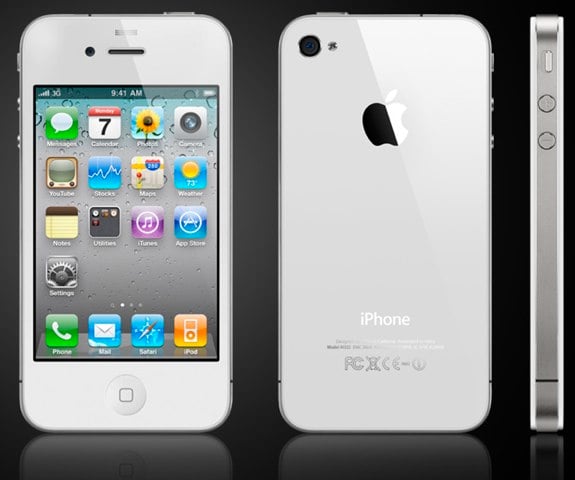 Last night, Apple put out a statement saying that the white iPhone 4 would be delayed again, this time until Spring 2011. This would mark the third time that the white device would be delayed by the company due to manufacturing issues. Apparently, the culprit behind this is that the white glass lets a little too much light through to the inside of the phone, which leaks into the camera sensor and results in washed-out images. The odd thing here is that we all expect that the next iPhone, iPhone 5 or whatever it may be, will be launching around June. Will Apple really release the iPhone 4 in a new color so close to the end of its cycle?
In the meantime though, we've had our white iPhone 4 for a while now, and we've seen no image quality differences between the our white model and black model. In fact, if you wanted one, you could get a white one yourself. Have a look at our white iPhone 4 video coverage for details.
Click to continue reading Apple delays white iPhone 4 release for the third time
Read More

| Reuters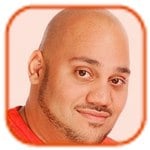 Posted by Andru Edwards Categories: Gizmatic, Apple, Cell Phones, Design, Features, Podcasts, Videocasts, Videos
We've got our hands on a white iPhone 4, and we give you a look at the device in this episode. Apple delayed the white iPhone 4 at launch, and then delayed it a second time due to manufacturing issues. We go over some of those issues in this video. We also tell you how you can get your black iPhone 4 converted to white, or how you can just get a white one outright. If you're interested in getting your black iPhone 4 converted, or buying a white iPhone 4, here are the details:
Contact Joshua Drenter at whiteiphoneconversion@yahoo.com The base conversion is $300. The full conversion, which includes the white dock port and headphone jack (so the phone is identical in every way to the white iPhone) is an additional $120. Anyone who mentions Gear Live gets 10% off!
Big thank you to JackThreads for sponsoring the show - be sure to check them out, we've got exclusive invite codes that give you $5 to use towards anything you'd like.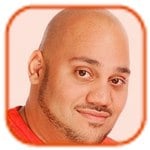 Posted by Andru Edwards Categories: Cell Phones, Handhelds, Microsoft, Product Reviews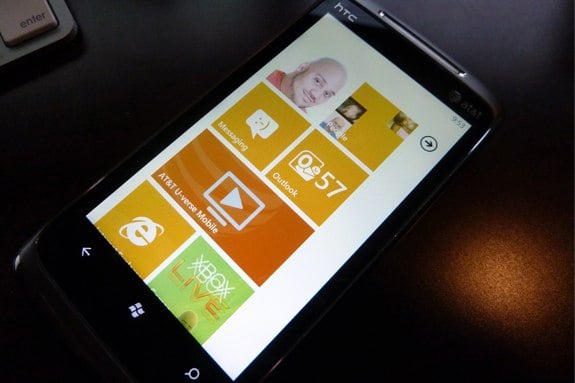 We performed our Windows Phone 7 review while using an HTC Surround smartphone from AT&T. Now that we've got the overarching review of Microsoft's big comeback in the mobile operating system world out of the way, we wanted to focus on the HTC surround itself. It's an interesting one, as AT&T is going to launch with three Windows Phone 7 devices come November 8th. The Samsung Focus has that Super AMOLED display and is nice and thin, and the LG Quantum has a slider QWERTY keyboard, which makes it thicker. The HTC Surround is also a thicker slider, but rather than a keyboard, it packs in a pair of Dolby Mobile and SRS Wow "virtual surround" speakers with a kickstand. This is obviously aimed at the Windows Phone 7 customer who plans to use their device as an entertainment device for music and video, and its got 16GB of internal memory to hold that stuff. Is it worth your attention? Keep on reading for our verdict!
Click to continue reading HTC Surround review
© Gear Live Inc. – User-posted content, unless source is quoted, is licensed under a Creative Commons Public Domain License. Gear Live graphics, logos, designs, page headers, button icons, videos, articles, blogs, forums, scripts and other service names are the trademarks of Gear Live Inc.