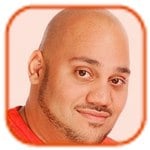 Posted by Andru Edwards Categories: Apple, Cell Phones, Corporate News,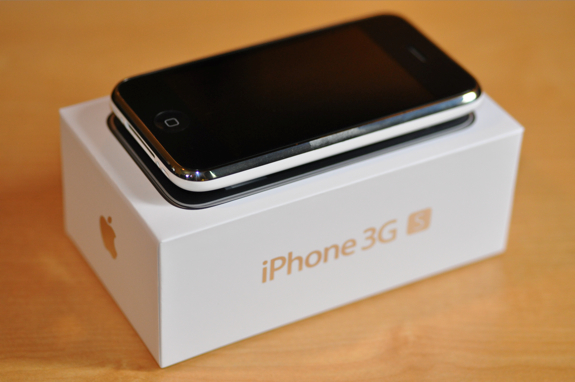 AT&T has revealed its first-quarter earnings, and things certainly smell like they're coming up roses for the carrier. That's probably expected considering it's destined to soon become the nation's largest wireless provider thanks to its recent move to acquire T-Mobile. But there was one part of the company's results that was a bit surprising: the debut of the Verizon iPhone appeared to have little effect on AT&T's iPhone subscriber base. Were there really that few people switching when AT&T finally lost its exclusive grip on the device?
AT&T said it activated 3.6 million iPhones last quarter, the first quarter the Verizon iPhone was available. It also said iPhone subscriber "churn," or the number of iPhone owners ditching AT&T for another carrier, was unchanged from the same period last year. During a call this morning, company executives said the impact was, "significantly less than many in the financial community and the media expected and, frankly, they were less than we expected."
After a close look at the numbers, an X factor becomes apparent: the iPhone 3GS. In January, AT&T reduced the price of the 8GB iPhone 3GS from $99 to $49, and it's been pushing the discounted phone hard. The 3GS is a very capable smartphone and looks extremely cheap next to the iPhone 4, which starts at about $200 on both Verizon and AT&T. Of course, Verizon doesn't offer the iPhone 3GS, so any iPhone cravers not willing to pony up a couple of C notes will be going to the AT&T store (or eBay where you can get them cheap without contract.)
Click to continue reading The iPhone 3GS makes AT&T numbers look great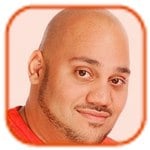 Posted by Andru Edwards Categories: Apple, Cell Phones, Features, Rumors,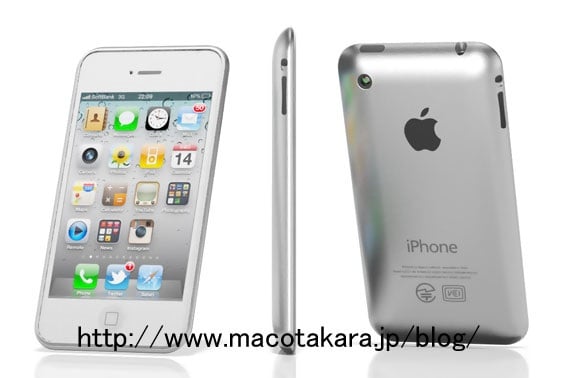 Looks like Reuters is the latest to add to the tally of iPhone 5 rumors. Citing three anonymous sources "with direct knowledge of the company's supply chain," Reuters claims Apple's fifth-generation iPhone will have a faster processor, and begin shipping in September.
That means mass production of the phone would have to start no later than August, with an announcement likely to come at Apple's Worldwide Developers Conference in June.
Reuters' report is the latest in a series of rumors about the release date of Apple's next iPhone. Most rumors about the fifth-generation iPhone have focused on when the official announcement and launch date will be, which may face delays caused by the Japanese crisis.
In case you haven't been paying close attention, here's every what various sources have reported about fifth-generation iPhone in the last few months:
Click to continue reading All the iPhone 5 rumors in one place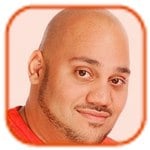 Posted by Andru Edwards Categories: Cell Phones, Handhelds, Rumors,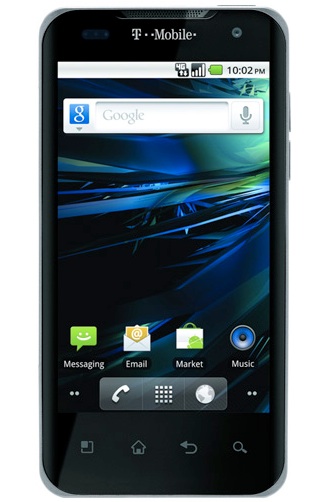 Samsung may be developing phones that run so fast, they'll leave today's most cutting-edge dual-core phones in the dust. The company apparently has dual-core 2GHz smartphones in the works, which would theoretically be capable of 4GHz speeds, says Korea's Maeli Business Newspaper.
"We are planning to release a 2GHz dual-core CPU-equipped smartphone by next year," the paper reports a "high-ranking official" from Samsung said. "This product will have the data processing capacities of a regular PC."
The report comes as dual-core 1GHz phones such as the Motorola Atrix and LG Optimus 2X, which was the world's first dual-core phone, are just beginning to become available. A phone running with two 2GHz chips would technically be capable of running at speeds up to 4GHz, though real-world tests almost never match specs.
Click to continue reading Samsung planning dual-core 2 GHz smartphones for 2012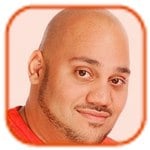 Posted by Andru Edwards Categories: Full Episodes, Gizmatic, Cell Phones, Features, Podcasts, Product Reviews, Videocasts, Videos,
The HTC Thunderbolt is the world's first 4G LTE smartphone. It's available on Verizon Wireless in the US, and also acts as a 4G mobile hotspot, allowing you to connect up to 5 Wi-Fi devices to the 4G signal. It ships with Android 2.2, sports a 4.3-inch display, and even has a kickstand around back. In this video we give you a look at the Thunderbolt, perform a speed test, and also do a speed test comparison with an iPhone 4 on AT&T.
As you'll see, the device is ridiculously fast, especially when compared against an AT&T 3G smartphone like the iPhone 4. The screen looks great, and the phone feels good in your hand. If you're a Verizon Wireless customer, this is definitely one to consider, as long as you have a charger in the car and/or at the office, as this thing will eat through a battery like it's nothing. Check the video for the full scoop.
Big thank you to JackThreads for sponsoring the show - be sure to check them out, we've got exclusive invite codes that give you $5 to use towards anything you'd like.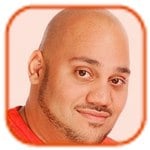 Posted by Andru Edwards Categories: Apple, Cell Phones, Rumors, Videos,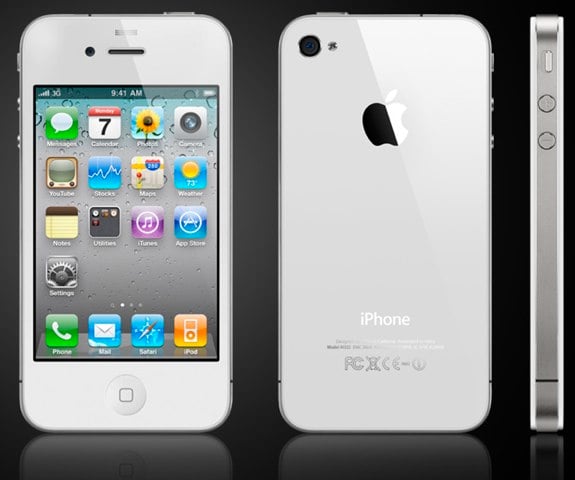 Perhaps having exhausted all the iPhone 5 rumors, it's back to the fabled white iPhone. Reuters reports that Apple suppliers have started production on white iPhones, which could be available within a month.
Apple has not yet made any annoucements; Reuters cited people familiar with the situation. Foxconn's Hon Hai Industry Co. would assemble the devices, the report said.
Chatter about the white iPhone 4 got reignited last month after Apple released the white iPad 2, with no iPhone version in site. Phil Schiller, senior vice president for worldwide marketing at Apple, later tweeted that the white iPhone would be available soon.
"Hi Eric. The white iPhone will be available this spring (and it is a beauty!)," Schiller said in response to a follower's question about where he could get the white iPhone.
Click to continue reading White iPhone 4 set for April release?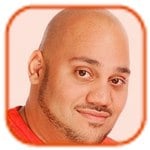 Posted by Andru Edwards Categories: Apple, Cell Phones, Rumors,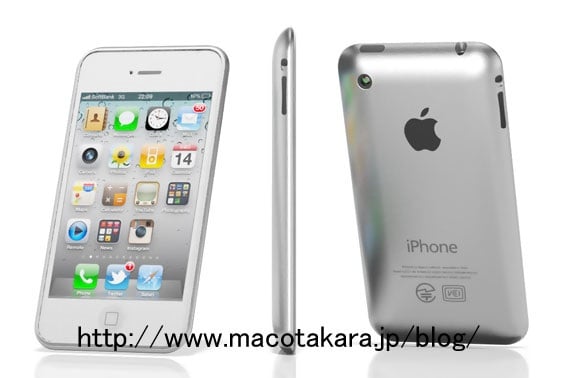 Speculation is growing that Apple won't release the iPhone 5 this summer as expected. In fact, according to a Digitimes report, Apple hasn't even released a production roadmap to component suppliers yet.
Citing "sources at Taiwan-based touch panel makers," Digitimes said part of the reason Apple isn't releasing a next-generation phone is because demand for the iPhone 4 has been consistently strong. Parts shipments have also remained constant, and Apple hasn't given manufacturers a timeframe for when production of the iPhone 4 will wind down.
Apple could release a slightly modified version of the iPhone that isn't a full update, as it did with the iPhone 3GS about two years ago. It's likely that Apple wants to continue riding the momentum of its hugely popular iPhone 4 smartphone, especially as Google's Android platform gains ground. However, the company could skip releasing any kind of phone at all. The rumors, at least, suggest it's highly possible.
Click to continue reading With iPhone 4 demand still high, iPhone 5 production not yet started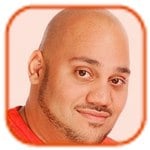 Posted by Andru Edwards Categories: Cell Phones, Features, Handhelds,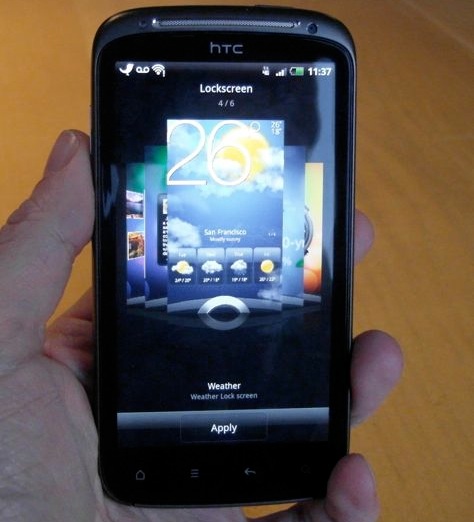 HTC's beautiful new smartphone for T-Mobile, the HTC Sensation 4G, has a great-looking case, a super-sharp screen, a dual-core processor, and the latest version of Android, dressed up with some terrific HTC enhancements. It's all enough that you can overlook the one big thing it doesn't have: 4G.
As we mentioned earlier, the Sensation is HTC's follow-up to the excellent MyTouch 4G, and it looks like a more professional model than the somewhat cute-and-cuddly MyTouch. It's a gray slab phone with a gray, cosmetic stripe up the middle of the back. The Sensation is comfortable to hold, and it's similar in size to Verizon's HTC Thunderbolt, although it's thinner.
All of the Sensation's specs have been boosted from the previous model, except one. The phone has a super-sharp, super 4.3-inch 960-by-540 LCD screen and a Qualcomm dual-core 1.2-Ghz Snapdragon processor. It runs Android Gingerbread 2.4, and has an 8-megapixel camera on the back capable of recording 1920-by-1080 video at 30 frames per second. There's a VGA front-facing camera for video chat, an HDMI output port, 1GB of built-in storage along with a MicroSD card slot, and a very strong 1520 mAh battery keeping it all running. It will be very interesting to compare this to the somewhat similar LG G2x, another high-end, dual-core Android phone arriving on T-Mobile soon.
Click to continue reading HTC Sensation 4G for T-Mobile: Hands On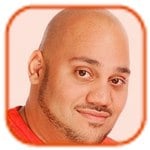 Posted by Andru Edwards Categories: Cell Phones, Handhelds,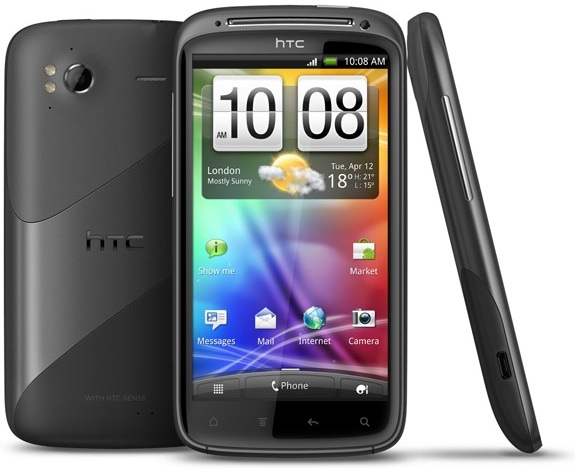 This morning HTC announced the Sensation 4G smartphone. This one sports a 4.3-inch Super LCD display, dual-core 1.2 GHz Snapdragon processor, and ships with Android 2.3 Gingerbread with the HTC Sense 3.0 UI. It's very similar to the HTC EVO 3D, but usurps it with an 8 megapixel rear camera, dual LED flash, and records video at 1080p at 30 frames per second. This is an HSPA+ device that will be coming to T-Mobile, sporting download speeds up to 14.4 Mbps. We'll have hands-on impressions in a few.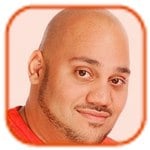 Posted by Andru Edwards Categories: Cell Phones, Handhelds,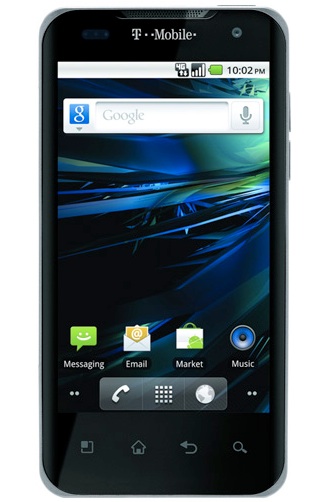 T-Mobile confirmed today that its Samsung Sidekick 4G and LG G2x phones will be available in stores on April 20.
"It's official, T-Mobile's Sidekick 4G arrives on April 20," T-Mobile tweeted this morning. The G2x, meanwhile, will be available online on April 15 and in stores on April 20, T-Mobile also tweeted. It will sell for $199.99 after a $50 mail-in rebate and two-year contract.
T-Mobile confirmed plans for the Samsung Sidekick 4G back in January, and provided more details last month. It features a 3.5-inch, 800-by-480 screen and is based on a heavily customized Android 2.2.1 and Samsung's TouchWiz. The screen slides up with a click to reveal the 5-row QWERTY keyboard.
Click to continue reading T-Mobile Sidekick 4G and G2x launching on April 20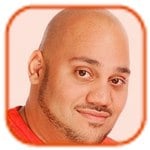 Posted by Andru Edwards Categories: Cell Phones, Editorial, Features, Google, Software,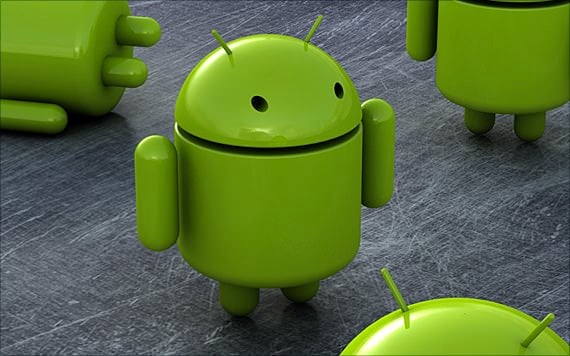 Two and a half years ago, Sergey Brin, Larry Page and T-Mobile introduced the world to the very first phone, the G1. It was a good phone with a workmanlike design, decent keyboard, an average screen and lots of Google goodness built right into it. No one, least of all me, thought it stood much of a chance against the surging Apple iPhone.
For a solid year, the platform looked like a dud. But a funny thing happened on the way to the morgue.
Seven months later, T-Mobile unveiled the keyboard-less MyTouch 3G. As before, it was a nice looking, though slightly curvier, Android phone. It wasn't until the fall of 2009, more than a year after the G1 and Android's launch, that the platform got interesting. That was when Motorola started talking openly about the Droid. By casting aside just two letters and joining with the leading mobile carrier that didn't get the iPhone, Motorola and Google signaled their intention to make Android bolder, sexier and far more desirable.
Click to continue reading A look at the remarkable rise of Android, and where it goes from here
© Gear Live Inc. – User-posted content, unless source is quoted, is licensed under a Creative Commons Public Domain License. Gear Live graphics, logos, designs, page headers, button icons, videos, articles, blogs, forums, scripts and other service names are the trademarks of Gear Live Inc.