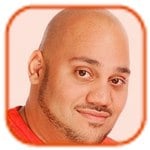 Posted by Andru Edwards Categories: Apple, Cell Phones, Design, Handhelds, Rumors,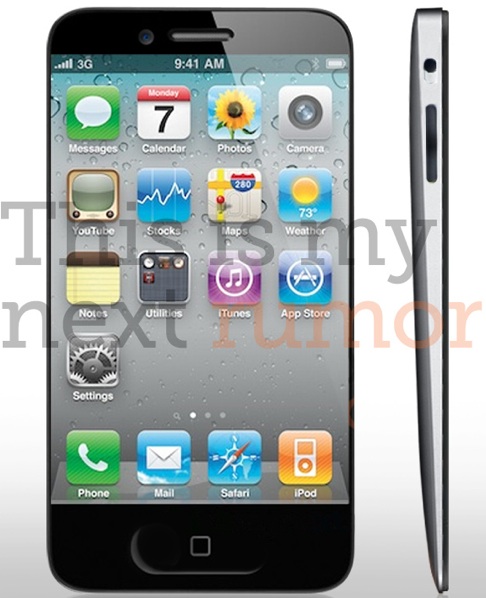 We know, the wait for the iPhone 5 is killing some of you, but at least we are getting regular info about the upcoming device from legitimate sources. The latest is The Wall Street Journal, which reports that Apple will indeed be introducing a new design with the next model of the iPhone. There's been some debate as to whether the iPhone 5 will keep the iPhone 4 design, but as the WSJ reports, the phone will be thinner and lighter, which definitely means there will be some changes to not only the internal design, but the external design as well. So, what's with all the supposed iPhone 5 prototypes that look just like the iPhone 4 then? Well, as you might recall, last year the iPhone 4 leaked months before it was introduced, and it was disguised in a case that made it look like an iPhone 3GS. In order to avoid that, Apple could simply be placing the smaller internal iPhone 5 parts in the larger iPhone 4 casing. Stranger things have happened, and this would be one way to keep the new design as hidden as possible during testing.
The WSJ also reports that the new phone will be introduced this fall, which is what we've been hearing for a while now. Expect Apple to show it off alongside a high definition iPad HD at their annual September event.
Read More

| WSJ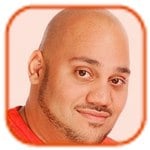 Posted by Andru Edwards Categories: Cell Phones, Handhelds, Internet,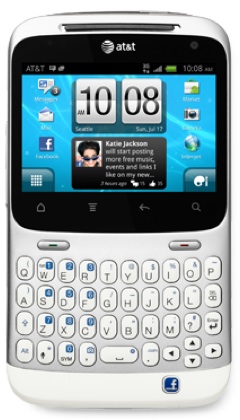 The Facebook phones are finally here. Today AT&T and HTC announced the Status, the first U.S. phone with a dedicated Facebook button.
The Status is a small Android 2.3-based smartphone with a horizontal 480-by-320, 2.6-inch touch screen and a keyboard on the front. Its most important feature, though, is the dedicated Facebook logo button near the bottom of the phone. You can press the button to immediately share what you're doing or where you are, whether you're sharing a photo you just took, an interesting Web page, or a status update.
Facebook chat, which is missing from many phone versions of Facebook, is plumbed in here, and a home-screen widget shows if your friends are available. When you get a call, the caller's Facebook status pops up on the screen.
This is also a full-fledged Android phone, of course, with the latest version of HTC's Sense UI, which is widely considered to be the most thoughtful of the manufacturer Android software extensions. For example, you can jump immediately to popular apps from the lock screen by dragging a ring over the app's icon, an HTC-exclusive feature.
Click to continue reading HTC Status Facebook phone launches on AT&T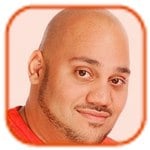 Posted by Andru Edwards Categories: Cell Phones, Google, Rumors, Software,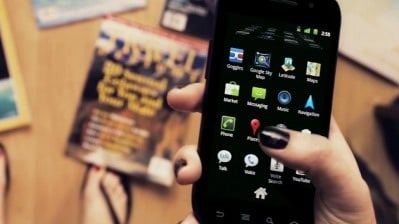 Following up on a report from last week, Boy Genius Report has added some key new details about Google's next Nexus phone, codenamed "Nexus Prime."
On Tuesday BGR editor Jonathan Geller said Samsung will once again manufacture the next pure Android cell phone, as it did with the recent Nexus S 4G.
"Nexus Prime" will be a flagship device for Android 4.0, aka Ice Cream Sandwich. Furthermore, the screen will use Samsung's "Super AMOLED HD" glass and come with a 1.5-GHz, dual-core OMAP4460 chip from Texas Instruments.
Notably, Geller also said "Nexus Prime" will lack carrier bloatware or manufacturer customization, much like Google's first Nexus phone, the Nexus One.
Click to continue reading Google looking to bring simplicity to Android with Nexus Prime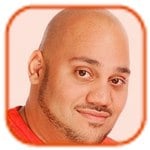 Posted by Andru Edwards Categories: Cameras, Cell Phones,
Last week Flickr announced that the iPhone 4 leapfrogged the Nikon D90 to become the most popular camera used by members of the photo hosting site. So we asked readers: is your cell phone your primary camera?
566 people weighed in to answer the question, and the results were pretty close. A quarter (142 people) said their phone's camera is their primary camera because they don't see the need to carry around an additional device. 24 percent of respondents (136 people) said their phone isn't their primary camera because they like using a regular camera. About a fifth (117 people) said they use both a standalone camera and a camera phone. The good quality of their phone's camera is the reason 18 percent of readers (100 people) reported that their phone is their primary camera while a lousy camera is the reason 13 percent (71 people) said they don't use their phone as their primary camera.
Click to continue reading 43% of people use their phone as their main camera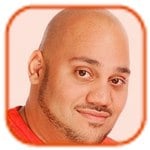 Posted by Andru Edwards Categories: Apple, Cell Phones, Handhelds, Software,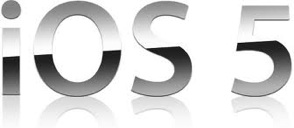 Apple has reportedly changed a part of iOS 5 to make it impossible for iPhone users to downgrade their phone's firmware, even if they'd rather run an earlier version.
The iPhone Dev Team, a well-known group of iPhone hackers, first discovered the change in an unlocked developer's version of iOS 5, which is expected to be released this fall.
Normally, to restore your iPhone to an earlier version, you'd save "SHSH blobs" (which are like digital signatures to authenticate software) at a specific timestamp and use a third-party app to restore your firmware back to that time. The SHSH blobs are static and can be used as often as you like.
But the team found that in iOS 5, Apple has prevented people from being able to save these blobs for a specific timestamp. Instead, Apple will re-assign your phone a new SHSH blob each time your reboot your device in jailbreak mode, making saved blobs irrelevant since Apple can just reject ones that were saved.
Click to continue reading Apple makes jailbreaking and downgrading tougher in iOS 5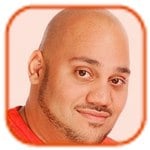 Posted by Andru Edwards Categories: Apple, Google, Rumors,
Apple could be ditching Google Maps in favor of its own navigation software in iOS 5.
MacRumors uncovered a new section in the legal disclaimers section of iOS 5 called "Map Data" that references several different third-party mapping and naviation companies such as CoreLogic, Getchee, Localeze, and TomTom, among others.
It wouldn't be much of a shock if Apple ditched Google Maps and launched its own mapping service. In recent years, Apple has snapped up a couple of mapping companies, Placebase and Poly9. Apple has also been hiring engineers with mapping and navigation experience to join the iOS team. On top of that, when Apple responded to the outpouring of media scrutiny about iPhone location tracking in April, the company revealed it was creating its own traffic database.
Click to continue reading Will Apple replace Google Maps in iOS 5?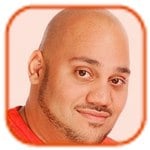 Posted by Andru Edwards Categories: Cell Phones, Corporate News,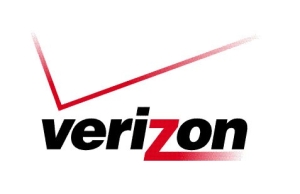 Longtime Verizon smartphone users took comfort in the $30 monthly charge for unlimited data. All of that is set to end on July 7 with the introduction of tiered data packages.
In a statement obtained by droid-life.com, Verizon has overhauled its pricing scheme with three new data tiers - 2GB, 5GB, and 10GB - with monthly rates of $30, $50, and $80 respectively. These prices apply to both 3G and 4G phone owners.
There is a separate tiered pricing scheme for those who want tethering. These packages tack on an extra 2GB and $20 to each basic data package. The options are 4GB, 7GB, and 12GB with monthly rates of $50, $70, and $100 respectively.
The penalty for exceeding the data cap is $10 per 1 GB. It used to be $1.99 per Mbyte. Times have changed.
Click to continue reading Verizon Wireless unlimited data plans go away on July 7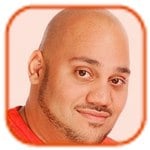 Posted by Andru Edwards Categories: Cell Phones, Google, Handhelds, Rumors,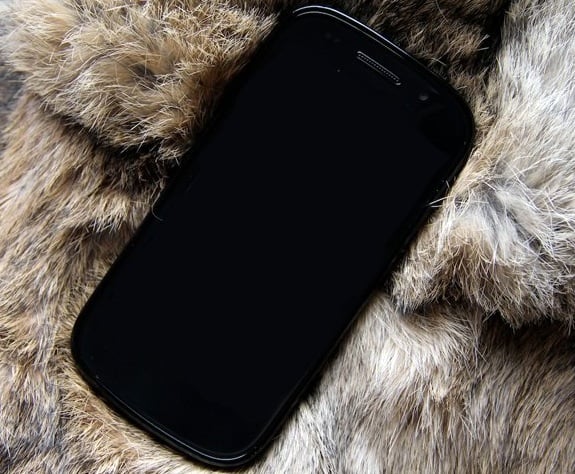 Whenever there's a major release of Android, Google likes to partner with a manufacturer on the release of a reference device for the platform, and it looks like the Nexus 4G may be that device for Android 4.0 Ice Cream Sandwich when it ships later this year. We aren't totally sure that Nexus 4G will be the name of the device, but it will be the fourth-generation Nexus phone that Google fills to the brim with all sorts of goodness. What can we expect from this one? Well, how about a 720p display for starters, with a dual-core 1.2 GHz or 1.5 GHz Snapdragon processor? 4G LTE support point to this one being a Verizon Wireless device (althought it may also launch as the first AT&T 4G LTE device,) and things are rounded out by 1 GB RAM, 1080p video recording, 5 megapixel rear camera, 1 megapixel front camera, and Android 4.0 Ice Cream Sandwich goodness, all in an ultra-thin package.
Yeah, we know how good this sounds. Just remember, it's a rumor for now, and if it comes to fruition, don't expect to see it until around the September timeframe, right in line with the iPhone 5.
Read More

| BGR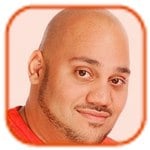 Posted by Andru Edwards Categories: Apple, Cell Phones, Editorial, Handhelds,

Yesterday we told you that Apple started selling unlocked iPhone 4s here in the U.S. We do have to admit that the move leaves us scratching our heads a bit. The iPhone 4 is a year-old device at this point. That leaves the question: why?
The GSM iPhone 4 only works well on AT&T. Sure, you can run it on 2G EDGE with T-Mobile, but that's a lousy user experience, and Apple is all about providing smooth user experiences. I just can't accept that T-Mobile users want the iPhone so desperately that they're willing to give up 3G for it, although I may be wrong about that, too.
Boy Genius Report's Jon Geller is right when he says that Apple sells unlocked iPhones in 85 other countries. But those countries all have more than one GSM iPhone-compatible 3G carrier. Canada has three. Dave Zatz points out this morning that for Americans, the "unlocked" iPhone will cost $450 more over two years than the locked model, because AT&T doesn't give any discounts for bringing your own phone. That's "an extra $450 mostly for the privilege of feeling more liberated and fancy free," he concludes.
Click to continue reading Six reasons why Apple is selling unlocked iPhones in the US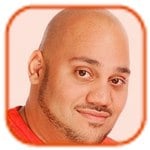 Posted by Andru Edwards Categories: Apple, Cell Phones, Handhelds,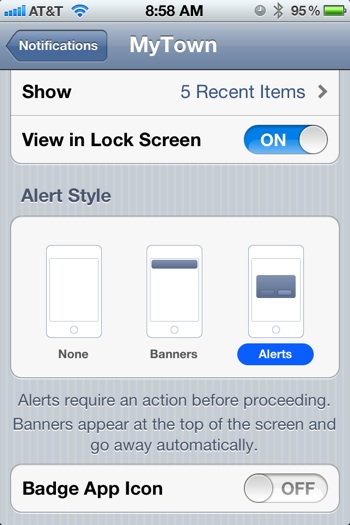 Apple spent a portion of its WWDC 2011 keynote going over the new notifications system in iOS 5, where they replaced pop-up alerts with subtle banners that would appear at the top of the screen. Many were very happy to see the change (us included,) but we did hear from some that they actually enjoyed the pop-ups. Well, while I was snooping around in iOS notification settings this morning, I found that pop-ups aren't totally gone. Now they're an option. On a per-app basis, you can go in and choose if you'd like that specific apps notifications to come through the new banner system, or the old-school pop-up alert. It's nice to see Apple left that choice in there for all the crazies that can't let go of the past.
© Gear Live Inc. – User-posted content, unless source is quoted, is licensed under a Creative Commons Public Domain License. Gear Live graphics, logos, designs, page headers, button icons, videos, articles, blogs, forums, scripts and other service names are the trademarks of Gear Live Inc.