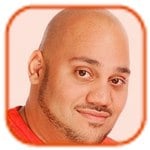 Posted by Andru Edwards Categories: Apple, Cell Phones, Wearables, Corporate News, Handhelds,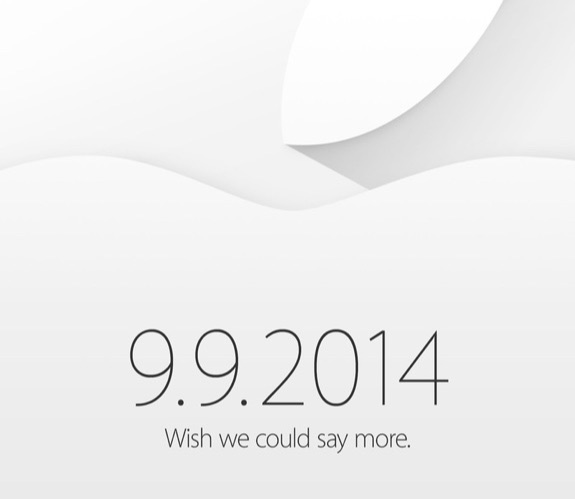 Apple has said that it plans to make 2014 a banner year for the company, offering its most impressive product line-up in company history. Well, the year's been relatively quiet, but that's about to change. The company has just sent out invitations for an Apple Event, set to take place on September 9, 2014. We've been pointing to this date for a few months as the day when the iPhone 6 and iPhone 6L will be announced, and it looks like that's exactly what's gonna go down.
Additionally, it's been reported that Apple will also announce the long-awaited iWatch, a wearable device that will sync up with the iPhone and provide both health tracking and home automation features.
We'll be bringing you the news live as it happens on September 9, so you know where to be for all the action! Be sure to check out our video previews of the 4.7-inch iPhone 6, and 5.5-inch iPhone 6L smartphones.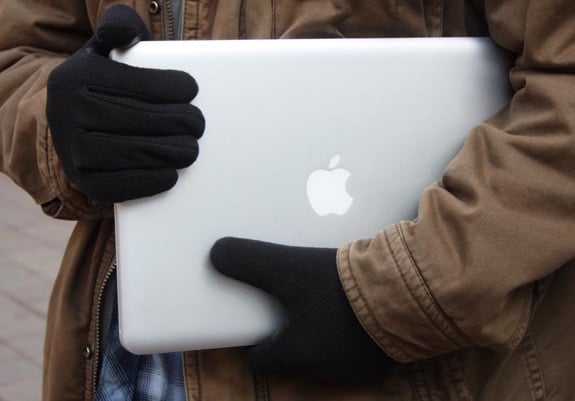 As we close out Device Theft Awareness Month, we wanted to talk about laptop security. We've already covered the device theft statistics, alongside a bunch of ways to protect yourself from smartphone theft. Some may argue that notebooks are even more of a danger to lose than a smartphone, due to the vast amount of personal data stored on them that can be lost or fall into the wrong hands, as well as the cost of replacement. Let's talk about some of the ways to protect both your investment and your data.
1. Password protect your computer. Regardless of whether you use a PC, Mac, or Linux, you have the option of settings up a lock screen barrier where you'll need to enter a password, custom swipe, image touch, or other secure option. It's a small step that some may find to be an annoyance, but it's an easy (and free) first line of defense in case someone is able to snatch up your device.
Click to continue reading 4 Ways to Protect Yourself from Laptop Theft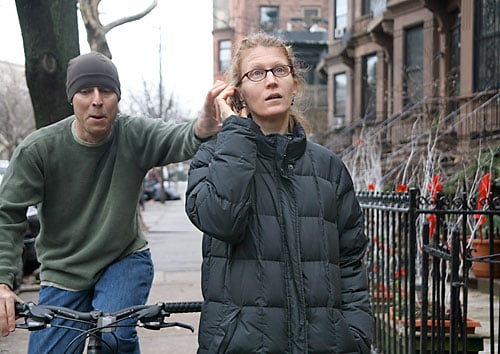 As we mentioned last week, we're celebrating Device Theft Awareness Month in conjunction with Absolute LoJack. We gave you a rundown of just how big a problem device theft is nowadays, with over 3 million people becoming victims of smartphone theft just last year alone. It's a growing problem that you can protect yourself from, and this week we wanted to share three tips that you can do to avoid permanently losing your device or data in the event of loss.
1. Create a passcode for your device. This is a simple method of protecting the data that lives on your device in the event of loss or theft. Some Android devices will allow you to set a pattern instead of an alphanumeric code, and the iPhone 5s and later lets you use Touch ID fingerprint recognition. Any of these are a better option than not protecting the home screen of your device, which will let prying eyes get to anything on your product.
Click to continue reading 4 Ways to Protect Yourself from Smartphone Theft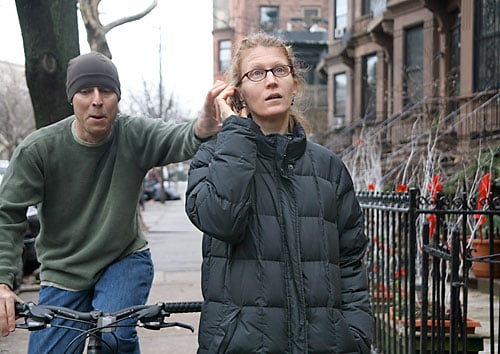 A few weeks ago we talked about what what you can do to protect yourself in the event that your smartphone, tablet, or laptop gets lost or stolen. We even took a 24-hour #DigitallyDark challenge where we gave up our smartphones for 24 hours to see how it would feel. Well, August is Device Theft Awareness Month, and we wanna talk more about what you can do if you find that you're one of over 3.1 million Americans who'll likely fall victim to smartphone theft this year. A staggering 1.4 million people who lost their devices in 2013 never got them back--that is 4.5 million lost and stolen smartphones (and that doesn't include tablets or laptops,) and is enough to make us want to do something about it. This month, follow the hashtag #AbsoluteUncovered as we dive deep into this topic.
Back in June we introduced you to Absolute LoJack, a data protection software product that is tailored to help you keep your mobile data safe, track your devices in the event of loss or theft, and even an option for assistance with recovery so you can get them back. We are taking part in Device Theft Awareness Month by bringing you a series of articles in order to keep you more informed on the issue and how you can protect yourself from becoming another statistic.
Click to continue reading Kicking off Device Theft Awareness Month with #AbsoluteUncovered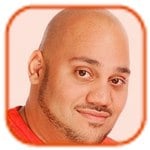 Posted by Andru Edwards Categories: Apple, Cell Phones, Corporate News, Handhelds,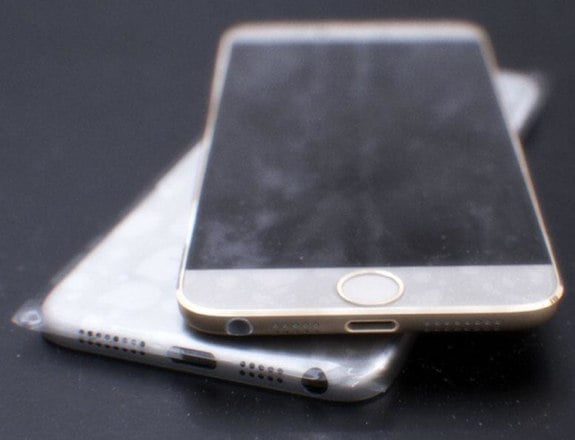 As we have previously speculated, Re/Code is reporting that Apple is set to unveil the iPhone 6 on September 9th at a special event. The next iPhone design has already leaked, and we've already given you a look at both the 4.7-inch iPhone 6 design and the 5.5-inch iPhone 6 design as well. Of course, they lack the fit-and-finish that Apple will undoubtedly put on them (we hope those thick antenna breaks will be eliminated and streamlined!) September 9th is also a few days after Samsung is rumored to introduce the Galaxy Note 4 during IFA. A perfect time for Apple to jump into the phablet game with a 5.5-inch smartphone.
We also guessed that Apple will release iOS 8 on September 16th, and release the iPhone 6 itself on September 19th based on previous timetables. We'll see how our guesses hold up come September 9th.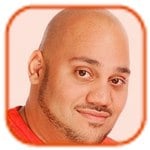 Posted by Andru Edwards Categories: Cell Phones, Features, Microsoft,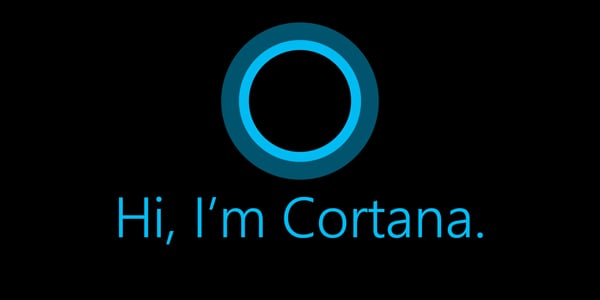 Curious about how Cortana made her way from assisting Master Chief in Halo over to helping you out on Windows Phone? During a sit-down with Microsoft's Marcus Ash, he spoke to us about what it took to get Cortana just right on Windows Phone and to be seen as a legitimate competitor to Apple's Siri.
First, the Cortana logo was the first thing Microsoft has to get right. Originally, they didn't want a physical representation. The thought was that people could think it was creepy if it is "too human." They also didn't want it to be like Clippy, the infamous character from Microsoft Office that was hated by many. It was also decided that Cortana couldn't be just a voice, since it wouldn't feel the same.
Initially, Microsoft tried to use the Xbox Live avatar idea, but that was odd due to everyone having the female Cortana voice. Then they started playing around with the circle. A circle can stretch, bounce, and transform. They also tried triangles, diamonds, hearts, and the ability of letter the user choose any of these. At the end of the day, the circle next to Metro on the start screen looked good, so that was what Microsoft decided on. The next issue was that a simple circle isn't iconic, and is hard to brand. That's when the Windows Phone team met with the Halo team at 343 Industries.
Click to continue reading How Cortana made the leap from Halo to Windows Phone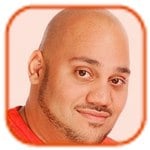 Posted by Andru Edwards Categories: Accessories, Cell Phones, Hot Deals, Wireless / WiFi,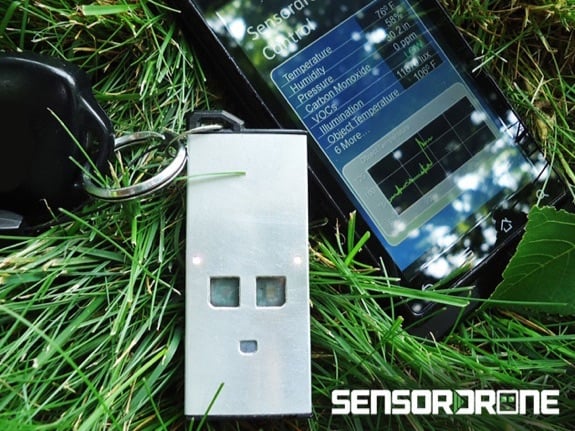 Today in the Gear Live Deals Shop we're got an awesome 25% discount on the Sensordrone Bluetooth Sensor. Connect this thing to your smartphone over Bluetooth, and you've got a supercharged device that can monitor things like carbon monoxide levels, temperature, weather, gas leaks, and more. Other sensors include light, pressure, color, and proximity. It's good enough to be our Deal of the Day! There are almost a dozen apps you can download that can take advantage of the data that the Sensordrone provides, with more to come. Check out the video below that gives more details.
Don't forget, if you're looking for other deals, be sure to check out our Newegg Promo Code thread. Oh, and if you're on Twitter, be sure to follow @TechPromos for the latest deals.
Click to continue reading Deal of the Day: 25% off the Sensordrone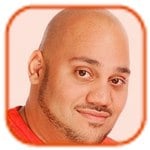 Posted by Andru Edwards Categories: Apple, Cell Phones, Features, Handhelds, Podcasts, Videocasts, Videos,
Recently, we gave you a look at the 4.7-inch iPhone 6, and today we have the 5.5-inch design for you! Apple will announce the iPhone 6 next month, and word on the street is that for the first time, it will announce two new sizes for its flagship smartphone, the 4.7-inch and the 5.5-inch. What do you think of this one? For me, I think it's a little too big, but we know that there are a lot of people out there who love the large phablet form factor. Are you gonna pick up the iPhone 6? If so, which size are you gonna go with? Let us know in the comments, because we're curious!
Don't forget to subscribe to Gear Live's YouTube channel--also, we are giving away awesome perks for our Patreon backers - thanks for your support!
Click to continue reading Bleeding Edge TV 516: Super-sized iPhone 6 5.5-inch preview!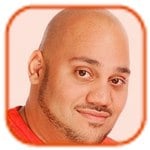 Posted by Andru Edwards Categories: Apple, Cell Phones, Handhelds, Software,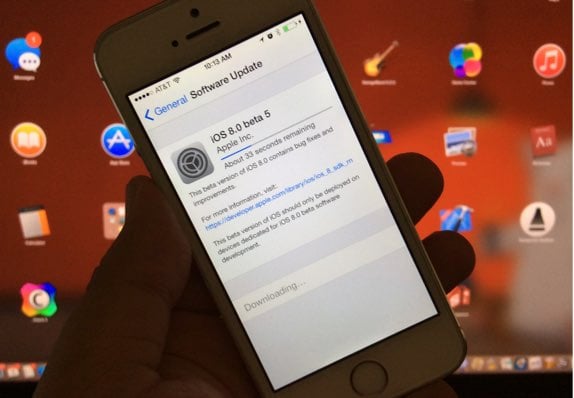 Apple has just released iOS 8 beta 5, which can be found in the Developer Portal right now. iOS 8 beta 4 build 12A4345d works with supported iPhone, iPad, and iPod touch models, and is available as an over-the-air update to users already running a previous iOS 8 beta on their devices. If you're already running iOS 8, you can update over-the-air by going into Settings > General > Software Update. Or you can go and grab the necessary download at http://developer.apple.com. The update for the iPhone 5s comes in at 272MB in size. Apple originally showed off iOS 8, and released its first beta, at WWDC 2014. The full release will come in the fall. Apple also released OS X Yosemite Developer Preview 5 today as well.
Click to continue reading Apple releases iOS 8 beta 5 build 12A4345d to developers, here's what's new!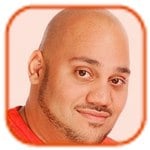 Posted by Andru Edwards Categories: Apple, Cell Phones, Features, Handhelds, Podcasts, Videocasts, Videos,
The iPhone 6 is right around the corner, and we are giving you an advance look! Apple should be announcing its next flagship smartphone in September, but thanks to a bunch of leaked images, schematics, and dummy units used by accessory makers, we have a pretty good idea of what it's gonna look like. In fact, we have an iPhone 6 dummy unit here in house, and we show it to you in this episode! We also give our thoughts on the new form factor of the device, and what we like and don't like about it, along with things we hope change in the actual, final shipping version of the iPhone 6.
Don't forget to subscribe to Gear Live's YouTube channel--also, we are giving away awesome perks for our Patreon backers - thanks for your support!
Click to continue reading Bleeding Edge TV 515: iPhone 6 4.7-inch preview!
© Gear Live Inc. – User-posted content, unless source is quoted, is licensed under a Creative Commons Public Domain License. Gear Live graphics, logos, designs, page headers, button icons, videos, articles, blogs, forums, scripts and other service names are the trademarks of Gear Live Inc.