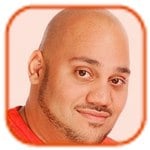 Posted by Andru Edwards Categories: Full Episodes, Gizmatic, Cell Phones, Features, Handhelds, Microsoft, Podcasts, Videocasts, Videos
The HTC Titan is a beast of a smartphone, and we're here to tell you all about it, and give one away to one of our lucky readers or viewers. This is one of the first Windows Phone 7.5 Mango devices, and it's got a 480x800 4.7-inch display with a 1.5 GHz processor on the inside, along with 16 GB storage and 512 MB RAM. You also get an 8 megapixel rear camera with dual LED flash and BSI sensor that records in 720p HD, and a 1.3 megapixel front camera as well. We give you even more details in this episode, which you can watch above.
Don't forget, you can win one of these from us! Just head on over to our HTC Titan giveaway page to enter.
Big thank you to MozyPro and JackThreads for sponsoring the show - be sure to check them out! MozyPro provides simple, automatic, and secure data backup. As for JackThreads, we've got exclusive invite codes that give you $5 to use towards anything you'd like on the site.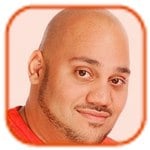 Posted by Andru Edwards Categories: Announcements, Cell Phones, Features, Microsoft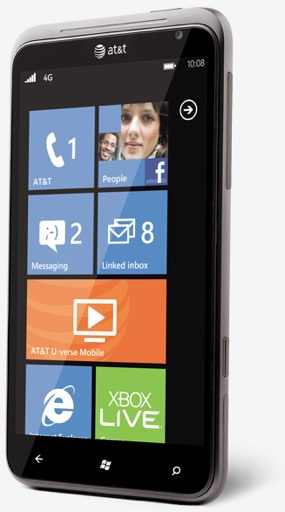 Yes - we're giving away an HTC Titan smartphone, running Windows Phone 7 Mango! We know that Christmas has come and gone, and we hope our 2011 Holiday Gift Guide served you all well, but we're not done with the gift-giving just yet. The HTC Titan we're giving away runs on the AT&T network, and is one of the first Mango devices that are available, and sports a 1.5 GHz processor and has 16 GB of storage built-in.
So, how do you enter to win the HTC Titan? Simply use the widget below to keep track of your entries! We've got a lot of ways for you to enter, but don't check off any that you don't actually perform. If you do, you'll be eliminated: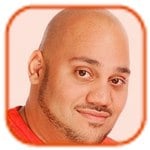 Posted by Andru Edwards Categories: Apple, Cell Phones, Mods / Hacks, Software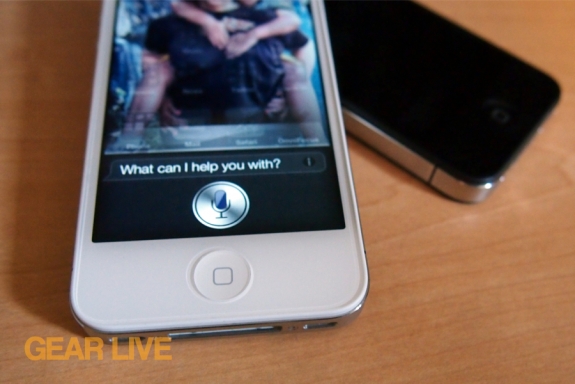 One of the key differences between the iPhone 4 and iPhone 4S is the availability of Siri on the newer smartphone. There have been a few hacks and allegedly legal options that put Siri on older versions of the iPhone, but nothing officially sanctioned by Apple.
The latest Siri workaround comes from iOS hackers Grant Paul, known as chpwn, and Ryan Petrich. In a recent blog post, the duo unveiled Spire, which is a "new tool for installing Siri on previously unsupported, but jailbroken, devices," Paul said. As you might recall, an iOS 5 jailbreak was just released.
The 100MB download is available via Cydia and it will add Siri to any device running iOS 5.
If that sounds a bit too good to be true, though, it is. Actually getting Siri to work on a device other than the iPhone 4S will require some technical know-how.
Click to continue reading Put Siri on your iPad, iPhone 4, iPod touch with Spire jailbreak hack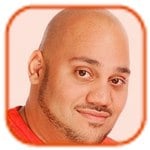 Posted by Andru Edwards Categories: Cell Phones, Google, Handhelds, Product Reviews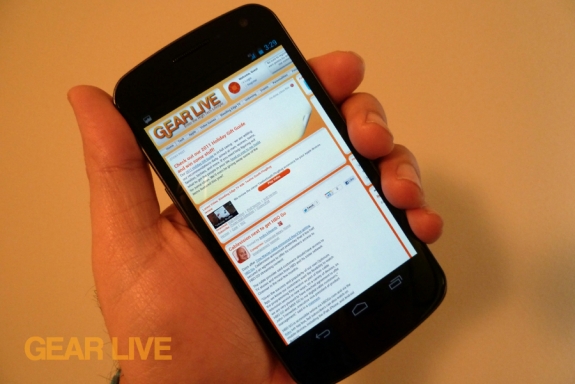 How much does Android 4.0 mean to you? How much do you need to have it right now? Because that's the dilemma with the Samsung Galaxy Nexus smartphone ($299-$649). Overall it's not quite as good a phone as the Motorola Droid RAZR ($299). But right now, it's the only phone running Ice Cream Sandwich (ICS), and that's the future.
In many ways, this is the ultimate early adopter phone. The phone itself isn't perfect; typically, Nexus phones aren't the best hardware on the market. But the software takes a major leap forward, with everything from a better Gmail experience to a faster browser and the ability to put folders on your home screens. Do you need that right now? Then yes, you need the Nexus. Why else might you want to jump on board the latest flagship Google device? Hit the link and follow us through our full Galaxy Nexus review for the answers.
Click to continue reading Samsung Galaxy Nexus review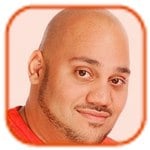 Posted by Andru Edwards Categories: Apple, Cell Phones, Displays, Google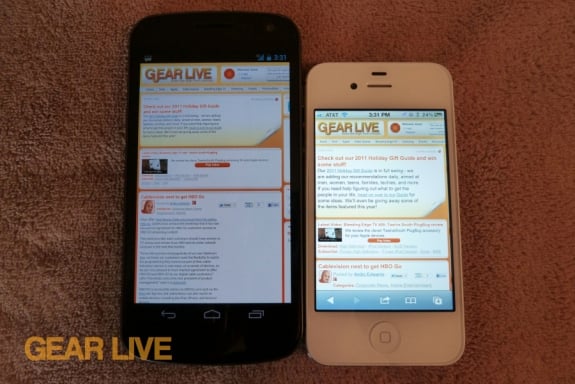 This picture of the Samsung Galaxy Nexus next to the iPhone 4S says so much to us. Seriously, what is up with that display size on the Galaxy Nexus? I mean, I'll be the first to admit that I'd like to see the iPhone screen size get bumped up from the 3.5-inches that it's been at since the original iPhone hit the scene, but the Galaxy Nexus display is a whopping 4.65-inches. Sure, some people would love a display that size, but for the flagship Nexus device that launches Android 4.0 Ice Cream Sandwich, it just feels impractical. The screen is so big that one-handed use of the phone get frustrating, and I'm someone with large hands!
What do you think? Are you good with a 4.65-inch smartphone, or is that a bit much for your tastes?
For more on the Nexus, check out our Galaxy Nexus unboxing gallery, and our full Galaxy Nexus review.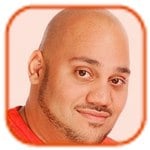 Posted by Andru Edwards Categories: Cell Phones, Google, Mods / Hacks, Software
Be it Verizon's fault or Google's, owners of the recently released Galaxy Nexus smartphone can't tap into the device's built-in Near Field Communication feature for use with Google Wallet. It's just not going to happen.
Not going to happen, that is, unless you perform a few lengthy customizations on your smartphone. A crafty workaround has been found that allows Galaxy Nexus owners to use Google Wallet just like all of their friends that own Sprint's Nexus S 4G smartphones. But the hack comes with a few catches: Namely, you're going to hack off both Verizon and Google if you try it.
How's that? Well, the process for enabling Google Wallet on your Galaxy Nexus demands that you unlock the device's bootloader and root the smartphone. And once you've done that, there goes your warranty through Verizon should your smartphone encounter any errors (or catastrophic free-falls) in your future.
And that's just the first half. Google's own terms of service prohibit using Google Wallet, "on a mobile device or Android operating system that has been modified or customized in any way." There's no indication as to what could happen to you or your account should you proceed with the hack for your Galaxy Nexus.
Click to continue reading Hack your Galaxy Nexus to run Google Wallet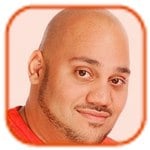 Posted by Andru Edwards Categories: Apple, Cell Phones, Corporate News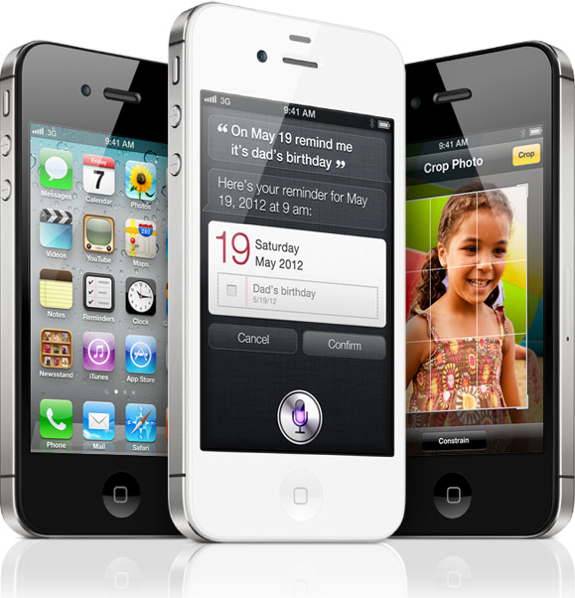 Apple on Friday launched the iPhone 4S in more than 20 additional countries, including several in South America, Africa, the Middle East, and Asia.
According to a report from MacRumors, those countries are: Bahrain, Brazil, Chile, Egypt, Israel, Jordan, Kuwait, Malaysia, Morocco, Peru, the Philippines, Qatar, Russia, Saudi Arabia, South Africa, Taiwan, Thailand, Tunisia, Turkey, United Arab Emirates, and Vietnam.
Apple did not immediately respond to a request for confirmation.
In at least one country, the iPhone 4S carries with it a rather hefty price tag. MacRumors said due to import duties levied on electronics, the price of an iPhone 4S in Brazil starts at R$2599, or about $1,400 USD.
Click to continue reading Apple brings iPhone 4S to 20 more countries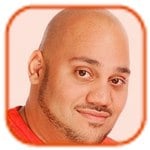 Posted by Andru Edwards Categories: Cell Phones, Corporate News, Software
Sen. Al Franken this week said he is still "very troubled" by the technology deployed by Carrier IQ despite the fact that the company—as well as AT&T, Sprint, Samsung, and HTC—released details about how they use Carrier IQ software.
"People have a fundamental right to control their private information," Franken, a Minnesota Democrat, said in a statement. "After reading the companies' responses, I'm still concerned that this right is not being respected."
Of particular concern was the fact that Carrier IQ was receiving the contents of users' text messages after say it did not, as well as the software's ability to collect online search data.
"There are still many questions to be answered here and things that need to be fixed," Franken said.
"We appreciate Subcommittee Chairman Franken's continued interest in protecting consumer privacy and look forward to our ongoing dialogue with the Senator to answer his additional questions," Carrier IQ said in a statement.
Click to continue reading Senator Al Franken 'Troubled' by Carrier IQ investigation results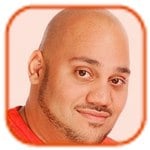 Posted by Andru Edwards Categories: Cell Phones, Google, Software
At the Google I/O conference in May, many Android phone vendors and U.S. wireless carriers made a long-awaited promise: From then on, any new Android phone would receive timely OS updates for at least 18 months following launch, as part of the then newly christened Google Update Alliance.
The back story: If you own an Android phone, you may have watched with frustration as a new version of the OS hit the market. It's almost never clear if your phone will ever get that upgrade—unlike with iOS or Windows Phones, which always get all upgrades (providing they meet the right hardware requirements). With Android, it seems to depend on the phone vendor, the specific model, the wireless carrier, the Android version itself, and whether Google sent the carrier an inflatable plastic food product as a token of its appreciation that week. Worse—and much to our chagrin—sometimes vendors make promises to customers before the sale that they don't keep once you own the phone.
Many factors contribute to this. But custom versions of Android are the key culprit, either thanks to vendor-specific enhancements (like HTC Sense, Motorola MotoBlur, and Samsung's TouchWiz, though LG, Pantech, Casio, and other vendors do it too), or carrier-specific enhancements of a more dubious nature (such as unnecessary preloaded bloatware and changes to default apps). These changes require many programming hours not just to make in the first place, but to also support and upgrade down the road—resources the carrier would rather throw at making new phones to sell you.
So the Google Update Alliance was a breath of fresh air. It sounded like everyone would finally come together, streamline their OS update timelines, and stop jerking around their customers. The thing is, while the Google Update Alliance ended up being one of the biggest stories to come out of Google I/O, we've heard almost nothing about it since then. You can bet we weren't just going to forget about it and pretend it never happened—especially after the release of Google Android 4.0 (Ice Cream Sandwich), which is a huge leap in UI design and overall performance.
Click to continue reading Google's Android Update Alliance not living up to expectations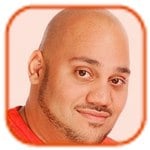 Posted by Andru Edwards Categories: Cell Phones, Corporate News, Handhelds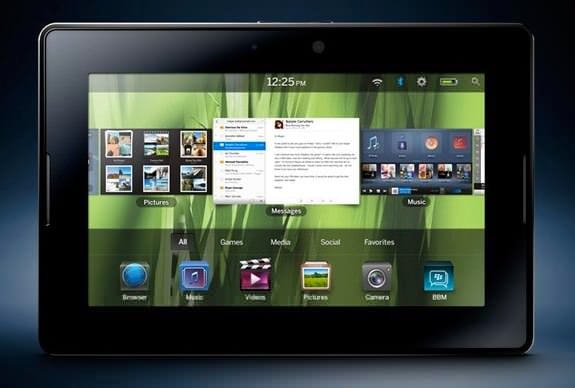 Research in Motion wrote off $485 million worth of PlayBooks that it was unable to sell, as net income and revenue both fell significantly from a year ago.
RIM also said that a delay in a key dual-core chip will push back the release of the company's first BlackBerry 10 smartphones to the latter half of 2012.
Both Jim Balsillie and Mike Lazaridis, the company's co-chief executive officers, said that they asked the company's compensation committee to reduce their respective salaries to just a dollar, even as a cross-management team works to cut costs. Balsillie said that the decision had been made because of a perception that the company's management had "fallen short" of expectations.
In all, RIM reported a number of future disappointments, even as the company's top line continued in the black, thanks to its success overseas. RIM was profitable, even through net income fell to $265 million from $911 million a year ago. Revenue fell 5 percent from the same period, from $5.5 billion to $5.2 billion.
"We ask for your patience and confidence and hope to report further progress in the coming quarters," Lazaridis said in a conference call with analysts.
Click to continue reading RIM BlackBerry 10 smartphones delayed, PlayBook written off
© Gear Live Inc. – User-posted content, unless source is quoted, is licensed under a Creative Commons Public Domain License. Gear Live graphics, logos, designs, page headers, button icons, videos, articles, blogs, forums, scripts and other service names are the trademarks of Gear Live Inc.