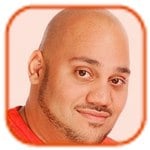 Posted by Andru Edwards Categories: Cell Phones, Google, Handhelds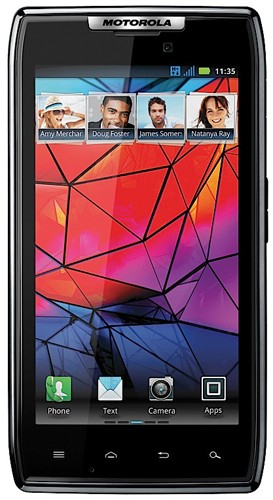 Today Motorola announced the return of their most popular brand ever when they unveiled the Droid RAZR smartphone. The RAZR isn't just another Android handset, and you know they Motorola wouldn't just slap that name on any average device. This one has a Gorilla Glass covered 4.3-inch qHD Super AMOLED display (this has not been seen on any other mobile phone to date,) and a body made of Kevlar, making it lightweight, water-resistant, and durable. On the inside you've got a dual-core 1.2GHz TI OMAP4430 chip, 8 megapixel camera that records 1080p video, 1 GB RAM, and 16 GB flash storage onboard (and another 16 GB on the included microSD card.) It also runs on Verizon's 4G LTE network.
Motorola's also tried to make the phone as thin as they could, touting that it's just 7.1mm thin, but that doesn't take into account the thicker bottom area. Who's counting, right? One other nice feature is the addition of something Moto's calling SmartActions. It's meant to preserve and optimize battery life by doing things like turning off Bluetooth when you get home, or clocking down the processor while you're on a phone call.
You'll be able to squeeze out 12.5 hours of talk time when this bad boy hits Verizon this November 6th, and it'll cost you $299 for the priviledge. Pre-orders start October 27th.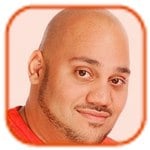 Posted by Andru Edwards Categories: Apple, Cell Phones, Features, Handhelds, Product Reviews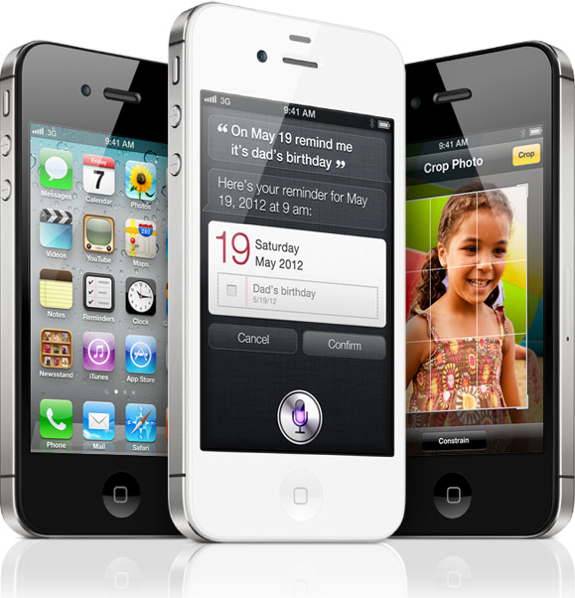 After over a year, Apple has released the follow-up to the iPhone 4, and its called the iPhone 4S. What do you do with your phone? If you're like most Americans, you make some calls, take some photos, and send some texts. Maybe you kill time with some games, check Facebook or Twitter, and look things up on the Web. If that's you, then the iPhone 4S ($199-$399 with contract on Sprint, Verizon, and AT&T) is your phone: it's the best cameraphone in the US, the fastest Web-browsing phone, and one that has finally licked the iPhone's calling problems. It's so good, that it's our current Editors' Choice on Sprint, Verizon, and AT&T.
Click to continue reading iPhone 4S review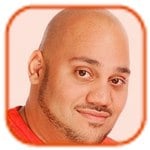 Posted by Andru Edwards Categories: Apple, Cell Phones, Features, Handhelds, Software

Edit: Be sure to check out our iPhone 4S review as well!
Back in June, I detailed the nine features that I wanted Apple to include in iOS 5—features that would fix obvious OS flaws and expand upon its already rock-solid foundation. Days later, at WWDC 2011, Apple revealed a handful of the "200 new features" that would comprise Cupertino's latest mobile operating system—many of which were what I and droves of other iPhone, iPad, and iPod touch users had desired for some time. Fast forward to today: iOS 5 is now here, and it surpasses iOS 4 with its overhauled alerts and notification system, wireless syncing, the ability for users to activate iPads without first connecting them to a Mac or PC, and many other much-welcomed features. No operating system—be it mobile or desktop—is without flaws, but Apple iOS 5 manages to keep the dings to a minimum and retains its place as the best phone and tablet operating system. Note: iOS 5 is only compatible with the iPhone 3GS, iPhone 4, iPhone 4S, iPod touch 3rd Generation, iPod touch 4th gen, iPad, and iPad 2.
Now, let's get to the review, shall we?
Click to continue reading iOS 5 review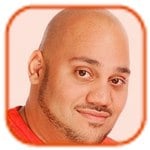 Posted by Andru Edwards Categories: Apple, Cell Phones, Corporate News, Handhelds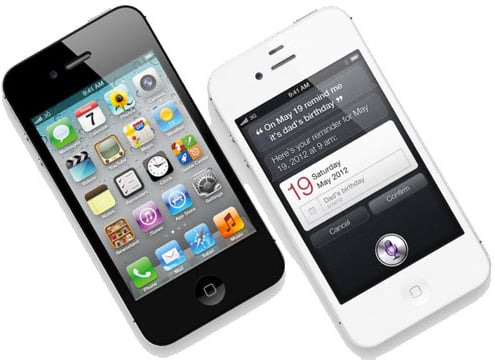 You know how all the tech pundits out there kept calling the Apple iPhone 4S an "underwhelming" upgrade? Well, it turns out that those in the real world were actually pretty stoked about it. Apple sold 4 million iPhone 4S smartphones in the first weekend of availability, doubling what they did with the iPhone 4 when it was released. That number is just mind-boggling, and there's no other smartphone out there that has even come close. AT&T let it be known that they activated twice as many iPhones during the iPhone 4S launch as they did with the iPhone 4, shattering their one-day record. Sprint, carrying the iPhone for the first time, said that the iPhone 4S broke its single-day sales record of any single device, ever. All this after selling over 1 million iPhone 4S preorders in 24 hours.
So, yeah, we guess it's not so underwhelming, despite what the pundits will tell ya.
Be sure to check out our iPhone 4S launch coverage video.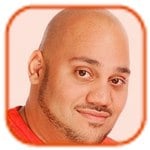 Posted by Andru Edwards Categories: Full Episodes, Gizmatic, Apple, Cell Phones, Features, Podcasts, Videocasts, Videos
We were on hand for the launch of the Apple iPhone 4S, where we were first in line at the Alderwood Mall Apple Store in Lynnwood, Washington. In this video we give you a few clips of some of the overnight action, a look at some of the tribute items left at the front of the store in memory of Steve Jobs, as well as the lead up to the opening, and the cheering that occurred once the Apple Store doors were opened.
Big thank you to GoToMeeting and JackThreads for sponsoring the show - be sure to check them out! As for JackThreads, we've got exclusive invite codes that give you $5 to use towards anything you'd like.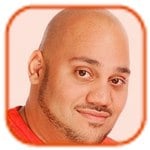 Posted by Andru Edwards Categories: Apple, Cell Phones, Handhelds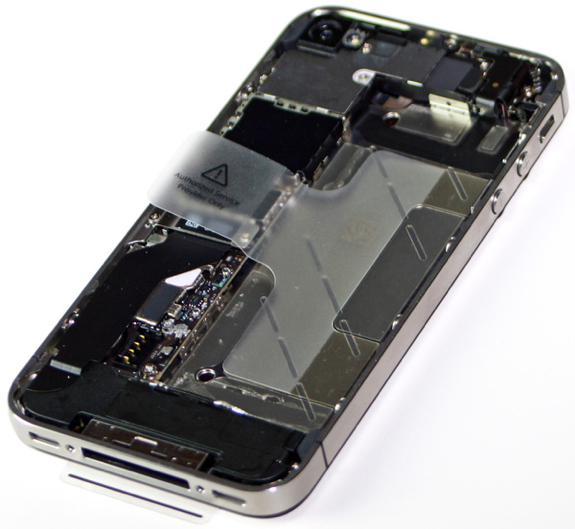 As is customary, the folks at iFixIt have gotten ahold of the iPhone 4S a day early, and they've posted a teardown gallery that shows off all the innards of the Apple smartphone. Click on over and take a look at the craftmanship.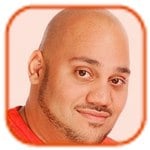 Posted by Andru Edwards Categories: Cell Phones, Google, Rumors, Software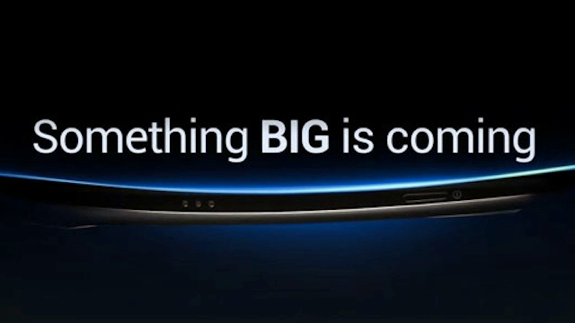 Android fans, set forward your alarm clocks next Monday: the rumored Nexus Prime (or, Galaxy Nexus) is rumored to be launching on October 19!
According to Engadget, Google and Samsung will unveil the so-called Nexus Prime on Oct. 19 during All Things Digital's first Asia conference in Hong Kong. Android VP Andry Rubin and Samsung EVP of product marketing Won-Pyo Hong will be in attendance.
Rumors about the Nexus Prime (or Galaxy Nexus?), Google's third Nexus smartphone, have been circulating all year long. According to the latest rumors, it'll come with a curved glass touch-screen display, Android 4.0 "Ice Cream Sandwich," a dual-core 1.5GHz processor, an 8-megapixel camera, and support for 4G LTE networks.
Click to continue reading Samsung Galaxy Nexus and Android 4.0 set to launch October 19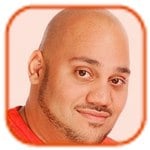 Posted by Andru Edwards Categories: Cell Phones, Transportation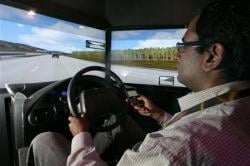 In case you need and more proof that you shouldn't be texting while driving (or really, doing anything at all with your smartphone,) it's just been found that the practice is more dangerous than originally thought:
Drivers were asked to stop when they saw a flashing yellow light, and their reaction times were recorded, Yager said.

The typical time it took a driver who was not texting to respond to the flashing light was one to two seconds. But when the driver was texting, the reaction time extended to three to four seconds, and the texting motorist was 11 times more likely to miss the flashing light altogether.
Yager said the reaction time was the same whether the driver was typing a message or reading one.
One in five motorists admit to texting, emailing, and checking social networks while driving.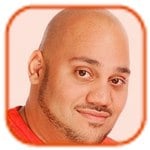 Posted by Andru Edwards Categories: Apple, Cell Phones, Corporate News, Handhelds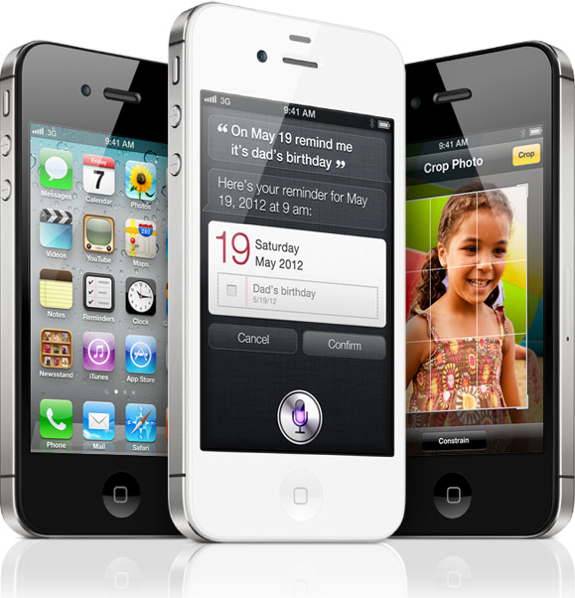 This morning Apple announced that it had sold over 1 million iPhone 4S smartphones within the first 24 hours that they were available for pre-order. No matter how you look at it, this is a monstrous number, and crushes last year's iPhone 4 figures, which were "only" 600,000 on the first day. These 1 million pre-orders obviously don't include all the folks who'll be lining up at Apple, AT&T, Verizon, and Sprint locations this Friday to buy the iPhone 4S directly. The device goes on sale at retail locations at 8:00 am on October 14th.
This is a shout-out to all the media who were calling the iPhone 4S underwhelming and disappointing--apparently over a million consumers disagree.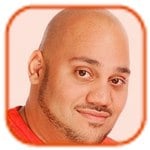 Posted by Andru Edwards Categories: Apple, Cell Phones, Handhelds

With the fifth iPhone launch looming, you'd think that five years would be enough time for major companies like Apple and AT&T to get this stuff working. You'd think. Unfortunately, when the iPhone 4S pre-orders were supposed to start at 12:01am PDT today, it took about 40 minutes before Apple's online store came back online, and things quickly went downhill from there. While Verizon customers seemed to be able to make purchases with ease, and even Sprint's site held up well despite some slowness, AT&T's systems continually crashed and burned until Apple threw in the towel and implemented a reservation system two hours later so that people could reserve a device and get to bed, coming back later to complete the transaction.
Here's looking to next year's improvements...we hope!
© Gear Live Inc. – User-posted content, unless source is quoted, is licensed under a Creative Commons Public Domain License. Gear Live graphics, logos, designs, page headers, button icons, videos, articles, blogs, forums, scripts and other service names are the trademarks of Gear Live Inc.