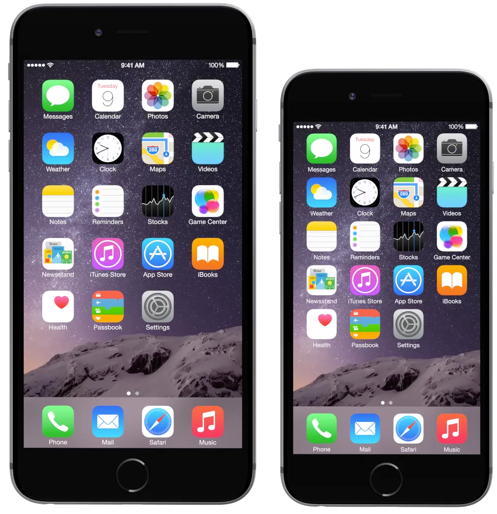 After releasing iOS 8.0.1 yesterday, and then subsequently pulling it due to critical bugs it introduced on the iPhone 6 and iPhone 6 Plus, Apple has released iOS 8.0.2 today. This release does everything that yesterday's iOS 8.0.1 update was supposed to do, while also eliminating a bug that caused both Touch ID and cellular connections to stop working on the iPhone 6 and 6 Plus. Here is the full rundown:
Fixes an issue in iOS 8.0.1 that impacted cellular network connectivity and Touch ID on iPhone 6 and iPhone 6 Plus
Fixes a bug so HealthKit apps can now be made available on the App Store
Addresses an issue where 3rd party keyboards could become deselected when a user enters their passcode
Fixes an issue that prevented some apps from accessing photos from the Photo Library
Improves the reliability of the Reachability feature on iPhone 6 and iPhone 6 Plus
Fixes an issue that could cause unexpected cellular data usage when receiving SMS/MMS messages
Better support of Ask To Buy for Family Sharing for In-App Purchases
Fixes an issue where ringtones were sometimes not restored from iCloud backups
Fixes a bug that prevented uploading photos and videos from Safari
In addition to the quick update, the company also issued an apology to the 40,000 iPhone 6 and iPhone 6 Plus users who were affected by the bug for the past day or so, saying "iOS 8.0.2 is now available for users, it fixes an issue that affected iPhone 6 and iPhone 6 Plus users who downloaded iOS 8.0.1, and includes improvements and bug fixes originally in iOS 8.0.1. We apologize for inconveniencing the iPhone 6 and iPhone 6 Plus users who were impacted by the bug in iOS 8.0.1."
We've downloaded the new update here on iPhone 6 and iPhone 6 Plus units, and everything is looking fine. The iOS 8.0.2 update is available now over the air, or through direct iTunes connection. Be sure to check out our full iOS 8 review.
You can order the iPhone 6 and iPhone 6 Plus from Apple.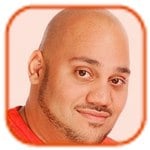 Posted by Andru Edwards Categories: Cell Phones, Features, Hot Deals, Software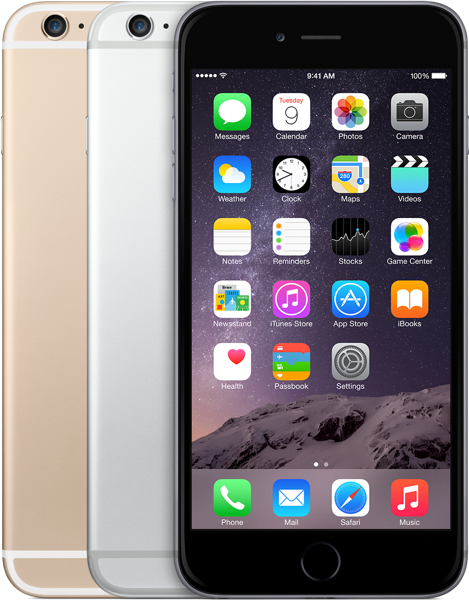 Today in the Gear Live Deals Shop you can enter our iPhone 6 giveaway! The device is hard to come by in stores, is backordered online, and is the most popular smartphone on the market right now. And we're giving one away.
Here's how this is gonna go down: The grand prize winner will walk away with a $650 Apple Store gift card, which will allow you to select the iPhone 6 of your choice. Ready to enter? Go get it:
Don't forget, if you're looking for other deals, be sure to check out our Newegg Promo Code thread. Oh, and if you're on Twitter, be sure to follow @TechPromos for the latest deals.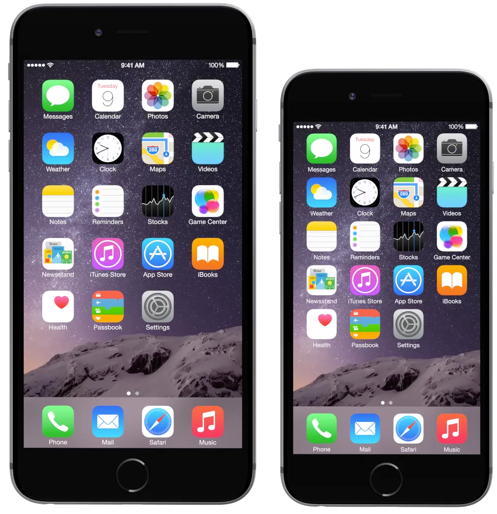 If you were curious just how well Apple would do with selling larger iPhones, it turns out that the answer is, better than ever. The company has announced that it sold over 10 million iPhone 6 and iPhone 6 Plus smartphones in the first weekend of sales. This would include the previously announced 4 million pre-orders of the device that were sold in the first 24 hours of availability. This makes it the best-selling smartphone launch of all time, beating the record of the iPhone 5s and iPhone 5c last year, which sold 9 million units in the first weekend. Also impressive?? Last year the iPhone 5s launched on day one in China, while this year China isn't included in the sales figures due to a delayed launch.
Due to the massive demand, it may be tough finding an iPhone 6 Plus, as supply of this model is constrained, with the Apple Store showing a 3-4 week backorder on the 5.5-inch device.
Tim Cook, Apple CEO, shared this statement:
"Sales for iPhone 6 and iPhone 6 Plus exceeded our expectations for the launch weekend, and we couldn't be happier," said Tim Cook, Apple's CEO. "We would like to thank all of our customers for making this our best launch ever, shattering all previous sell-through records by a large margin. While our team managed the manufacturing ramp better than ever before, we could have sold many more iPhones with greater supply and we are working hard to fill orders as quickly as possible."
In three days the iPhone 6 and iPhone 6 Plus go on sales in 20 additional countries. You can pick up the iPhone 6 and 6 Plus from Apple.
Read More

| http://aos.prf.hn/click/camref:11lS/destination:http://store.apple.com/us/buy-iphone/iphone6/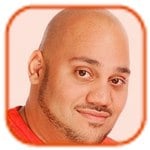 Posted by Andru Edwards Categories: Apple, Cell Phones, Features, Handhelds, Videocasts
Apple has released the iPhone 6 and iPhone 6 Plus, and we were on hand at the Apple Store in Lynnwood, WA at the Alderwood Mall to get our hands on one of the first units (and one of the very few gold iPhone 6 Plus models that were in stock.) We open up the new iPhone 6 Plus in this episode of Unboxing Live, and give you a look at the 5.5-inch smartphone in all its glory, along with all included accessories.
If I seemed tired in this one, it's because I arrived at 9:00pm the night before the iPhone went on sale, and this video was recorded 16(!!!) hours later when I finally had the device in-hand and ready to unbox.
Pick up your own iPhone 6 Plus from Apple!
Don't forget to subscribe to Gear Live's YouTube channel, and don't forget--we are giving away awesome perks for our Patreon backers - thanks for your support!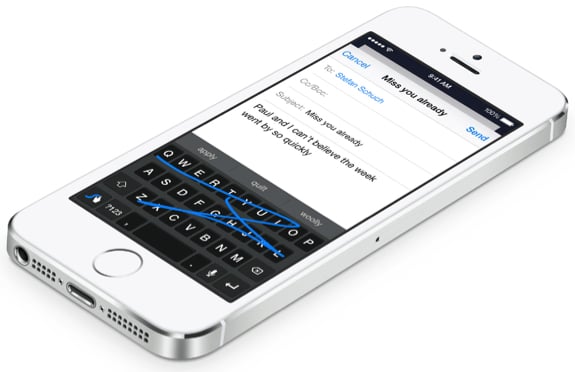 iOS 8 was released today, and it's a great update to Apple's mobile devices (see our iOS 8 review.) In addition, many developers have started to release custom keyboards, a new capability found in the updated OS. Users can now leave the stock keyboard behind for something more customized. Here are some of the best third-party iOS 8 keyboards that you can add to your devices right now!
Click to continue reading 9 custom iOS 8 keyboards you can download now!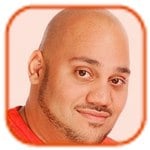 Posted by Andru Edwards Categories: Apple, Cell Phones, Corporate News, Handhelds, Hot Deals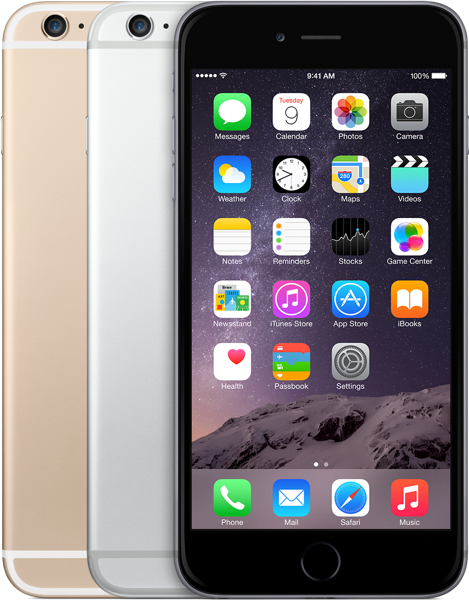 We've received a few emails over the last few days from readers asking about switching to AT&T Next so that they can get the new iPhone 6 on Friday for no money down. AT&T has been notifying some customers who are mid-contract that they can switch to a Next plan at no charge, doing away with contracts going forward. Of course, there are those who are still under AT&T's grandfathered "unlimited" data plan, but others simply want to know if programs like AT&T Next and Verizon Edge are worth it, or if they're rip-offs. The thing is, early upgrade plans like Next and Edge basically allow you to divorce the act of owning and paying for a phone, from paying for cellular service. If you play your cards right, you'll actually come out ahead financially, and you'll be able to upgrade to a new device whenever you want. Let's walk through a scenario of buying a phone with AT&T Next.
Background
All currently available mainstream plans feature two components: a data charge, and a line charge. We will ignore the data charge aspect from here on out, because it's the same regardless of what plan you choose.
AT&T Next offers you a lower monthly line charge ($15 less for data plans under 10GB, $25 less for 10GB and over) in exchange for them not giving you a large subsidy when you buy your phone. Next plans never involve a contract, and you can get out of them at any time, penalty free, by paying off the balance you owe on your phone.
Click to continue reading How to use AT&T Next and Verizon Edge to your advantage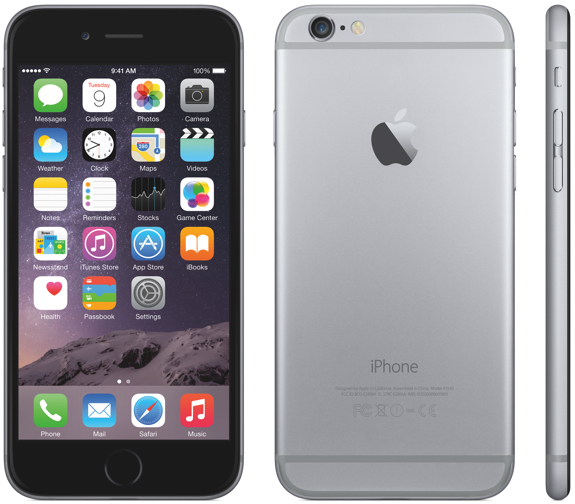 Apple will be bundling in all of its free iWork and iLife apps for buyers of the 64GB and 128GB iPhone 6 and iPhone 6 Plus, an Apple Retail training document reveals. The apps included are iMovie, GarageBand, Pages, Keynote, Numbers, and iTunes U. iPhoto isn't included, as it is being replaced by the new-and-improved Photos app in iOS 8 that includes more advanced editing tools and support for the new iCloud Photo Library.
For those who pick up the 16GB model, all of the aforementioned apps will still be available for download, they just won't be pre-loaded on your iPhone when sent from the factory. The iPhone 6 and iPhone 6 Plus go on sale this Friday at 8:00am at Apple Store locations, as well as cellular carrier stores. Pre-orders started this past Friday, and Apple has announced that it has sold 4 million iPhones within the first 24 hours of pre-sale availability.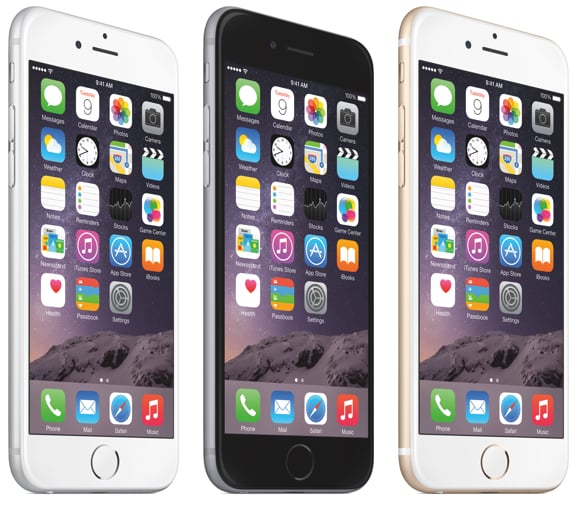 Silencing critics who said it was late to the party with larger smartphones, Apple announced that it sold over 4 million iPhone 6 and iPhone 6 Plus units in the first 24 hours of pre-order availability. Apple hasn't specified how many people pre-ordered the 4.7-inch iPhone 6 versus the 5.5-inch iPhone 6 Plus (and we don't expect them to, as evidenced by iPod and iPad sales numbers never being broken down by model,) but it is clear to see that many people didn't just want a bigger phone—they wanted a bigger iPhone.
The 4 million figured is mind-blowing, as it equates to about 166,667 iPhone 6 smartphones sold per hour. To put it into even clearer context, prior to the iPhone 6, the biggest pre-order period for Apple was last year's iPhone 5s and 5c, which saw "just" 2 million pre-orders in the first 24 hours. A year later, Apple doubled that number with the iPhone 6 and 6 Plus. With the iPhone 5s and 5c, Apple later announced that is sold 9 million units in the first three days. It will be interesting to see what the iPhone 6 and 6 Plus end up selling in the first weekend of availability in comparison.
Since the devices went on pre-order, the iPhone 6 is now sold out, showing a 7-10 day backorder. Meanwhile, the larger iPhone 6 Plus is showing a 3-4 week wait. If you want to get your hands on either of these new Apple smartphones sooner, you'll need to wait in line at an Apple Store or carrier store and hope there's enough stock this Friday morning.
Read More

| Apple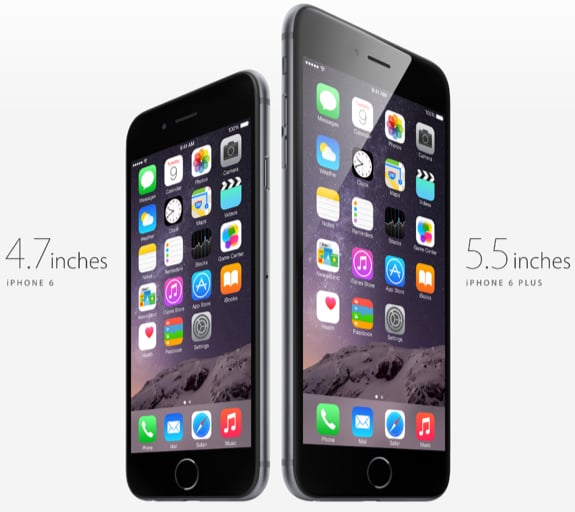 Excited about the announcements of the iPhone 6 and iPhone 6 Plus from today's We Wish We Could Say More event? If you are wondering when you can get your hands on one, you won't have to wait long. As we reported a couple months ago, the iPhone 6 and iPhone 6 Plus will both go on sale on September 19th in the US, UK, Australia, Canada, France, Germany, Hong Kong, Japan, Puerto Rico, and Singapore. That's the day you'll be able to go to an Apple Store, Best Buy, Wal-Mart, or your local wireless service carrier and buy an iPhone 6 (as long as it's in stock.) If you'd rather have it sent to you so that you can avoid the lines, you can pre-order the iPhone 6 and iPhone 6 Plus starting this Friday, September 12th. It may be an exercise in patience though, as iPhone pre-orders in the past have resulted in crashed Web sites, lost orders mid-checkout, and other frustrations.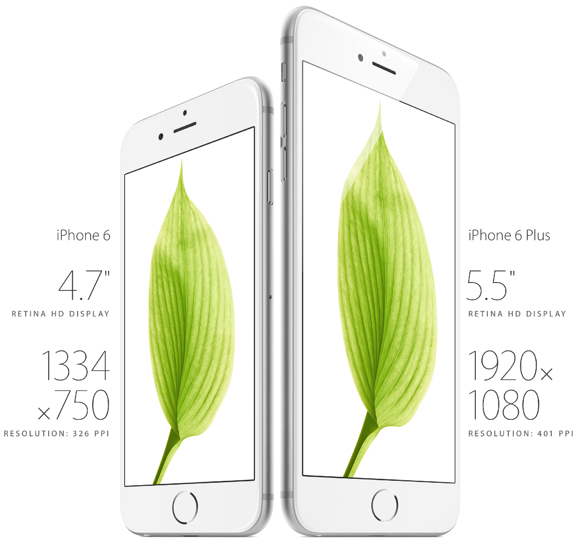 The iPhone 6 wasn't the only larger smartphone that Apple announced today at the We Wish We Could Say More event—meet the iPhone 6 Plus. Featuring a 5.5-inch 1080p Retina HD display, the iPhone 6 Plus is the biggest smartphone that Apple has released to date. It's got a display that's a full 1.5-inches larger than that of the iPhone 5s. Be sure to check out the details on the iPhone 6, since the iPhone 6 Plus has a fairly similar feature set. However, there are a few key differences other than size.
The iPhone 6 Plus display has the same 16x9 aspect ratio as the iPhone 6, 5s, and 5c, but packs in more pixels due to the 1920x1080 resolution. The result is a 401 pixel-per-inch density, resulting in 185% more pixels than the iPhone 5s. That means it'll be a lot sharper. It's also thinner at 7.1 millimeters, compared to 7.6 for the iPhone 5s.
Click to continue reading iPhone 6 Plus: 5.5-inch Retina HD display, optical image stabilization, bigger battery for $299
© Gear Live Inc. – User-posted content, unless source is quoted, is licensed under a Creative Commons Public Domain License. Gear Live graphics, logos, designs, page headers, button icons, videos, articles, blogs, forums, scripts and other service names are the trademarks of Gear Live Inc.