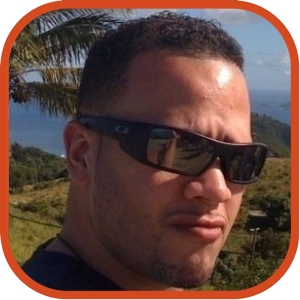 Posted by Jason Diaz Categories: Apple, Corporate News, Handhelds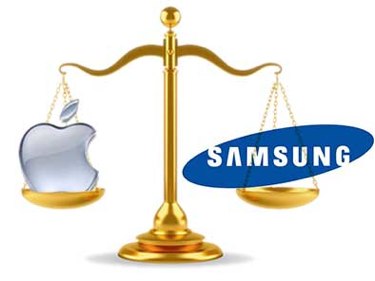 Apple acknowledged today that it has been legally ordered by a UK judge to publicly state on Apple.com, or a full page ad in a UK newspaper, that Samsung tablets are "not as cool" as the iPad. The UK's case revolved around whether Samsung's tablets infringed on the iPad design and trade dress, which Apple lost. Such a verdict leads one to conclude that if Samsung's designs were, in fact, "cool," that Apple would have won the case.
Leave it up to Apple's genius to take full advantage of the situation by killing two birds with one stone. By including the judges contradictory ruling verbatim, they highlighted the unflattering statements regarding Samsung products compared to Apple's, as well Samsung's failure to make its products cool based on the perspective of "the informed users overall impression." The saving grace for Samsung is based specifically on the choice of name branding on the back of the device.
Click to continue reading Apple complies with UK judgment, acknowledges Samsung tablets not as cool as iPad
Read More

| Apple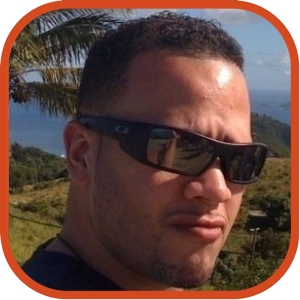 Posted by Jason Diaz Categories: Apple, Cell Phones, Corporate News, Software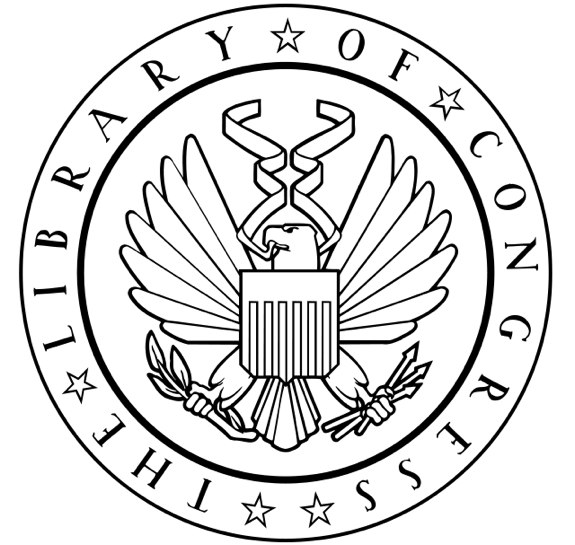 Somber news for the jailbreaking and unlocking community. Per rule of the Library of Congress, it will be illegal to unlock any smartphone (including iPhone) or jailbreak any tablet (including iPad) purchased after January 1, 2013. The only exception is jailbreaking or rooting a smartphone, which is covered by the DMCA for the next three years.
B. Wireless telephone handsets – software interoperability

Computer programs that enable wireless telephone handsets to execute lawfully obtained software applications, where circumvention is accomplished for the sole purpose of enabling interoperability of such applications with computer programs on the telephone handset.

C. Wireless telephone handsets – interoperability with alternative networks
Computer programs, in the form of firmware or software, that enable a wireless telephone handset originally acquired from the operator of a wireless telecommunications network or retailer no later than ninety days after the effective date of this exemption to connect to a different wireless telecommunications network, if the operator of the wireless communications network to which the handset is locked has failed to unlock it within a reasonable period of time following a request by the owner of the wireless telephone handset, and when circumvention is initiated by the owner, an individual consumer, who is also the owner of the copy of the computer program in such wireless telephone handset, solely in order to connect to a different wireless telecommunications network, and such access to the network is authorized by the operator of the network.

This exemption is a modification of the proponents' proposal. It permits the circumvention of computer programs on mobile phones to enable such mobile phones to connect to alternative networks (often referred to as "unlocking"), but with limited applicability. In order to align the exemption to current market realities, it applies only to mobile phones acquired prior to the effective date of the exemption or within 90 days thereafter. - US Library of Congress.
Read More

| Library of Congress

Just as Apple promised at its iPad mini event, the new iPad mini is now available for pre-order, as is the 4th generation iPad. We are guessing these are going to go fairly quickly, so if you wanna get one delivered on the November 2 launch day, you'd better hurry over to Apple's online store to place your order.
Read More

| Apple Store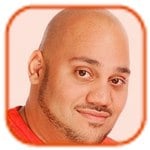 Posted by Andru Edwards Categories: Apple, Corporate News, Handhelds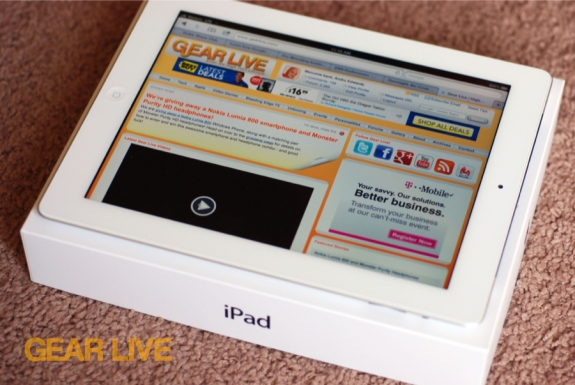 If you bought yourself a 3rd generation iPad sometimes within the past 30 days and are disappointed that the new 4th generation iPad is on the horizon, there may be hope. Some Apple Store locations are allowing customers who purchased the last iPad within the past month to exchange it for the new 4th generation model, aiming to relieve some of that buyers remorse. It doesn't appear that this is a company-wide policy, but rather on a store-by-store basis. Give your local Apple Store(s) a call and see if you can make the trade. Let us know how it goes in the comments.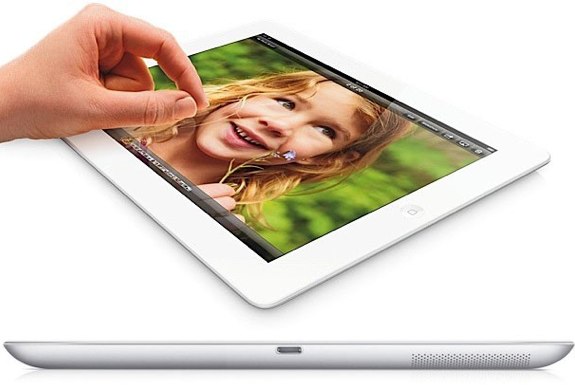 We all expected the iPad mini to be announced today, but not many people figured we would also get a new, 4th generation iPad. However, that's exactly what happened, as Apple strayed from its usual yearly update cycle, announcing a new full-sized iPad just six months after the last update. So, what's changed with the new iPad? For starters, it now packs in a new A6X processor, which Apple claims makes the new tablet twice as fast as its predecessor. It also brings a new FaceTime HD front camera, the new image processor technology that debuted on the iPhone 5, dual-band 802.11a/b/g/n Wi-Fi, and more LTE connectivity (including Sprint's network.) Last, but not least, the iPad also picks up the new Lightning connector, eliminating the 30-pin dock connector from all of Apple's current products.
Pricing remains the same across the board, so you can get the 4th generation iPad for $499 for the 16GB, $599 for 32GB, and $699 for 64GB. If you want an LTE model, just add $130 on top of those prices. The 4th generation iPad will go on sale on November 2nd, and you can pre-order one this Friday.
Be sure to check out all of the news from today's iPad mini event!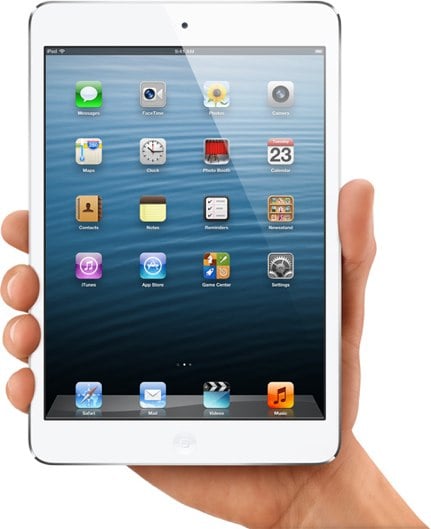 Apple has announced the long awaited iPad mini. It sports a 7.9-inch display at 1024 x 768 resolution, matching up with the iPad 2. The new iPad mini is just 7.2mm thin, and weighs in at .68 pounds. It features the same anodized edges that you'll find on the iPhone 5. On the inside you'll find the A5 processor, 5-megapixel rear camera that records in 1080p, and a FaceTime HD camera up front. With the 7.9-inch display, you get 35% more screen real estate than you'd find on the 7-inch Kindle Fire or Nexus 7 tablets, which is likely what Apple is hoping you realize since they are charging quite a bit more for the iPad mini than competing 7-inch tablets. You'll be able to get a Black & Slate or White & Silver iPad mini starting at $329 for the 16GB Wi-Fi model, and the price jumps up to $429 for 32GB, and $529 for 64GB. Want an LTE model? Those come at an extra $130, so you are looking at $459 for 16GB LTE, $559 for 32GB LTE, and $659 for 64GB LTE. You'll be able to pre-order the iPad mini beginning on October 26, and they'll be delivered (and available in stores) on November 2.
Read More

| iPad mini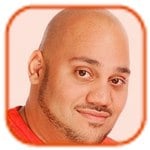 Posted by Andru Edwards Categories: Handhelds, Microsoft, Storage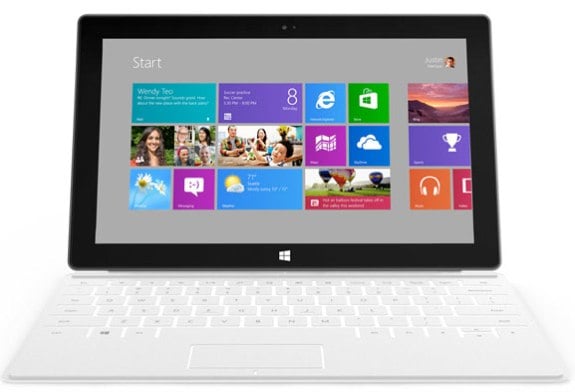 When Microsoft announced Surface pre-orders, many consumers were puzzled by the lack of a 16GB option for the tablet. We got a lot of emails from readers wondering what was up, and it looks like we've got our answer. The Surface starts at 32GB of storage, and as it turns out, the user is left with 20GB of usable storage space on that model. That means that Windows RT and the pre-installed Office RT apps use up 12GB of space. In other words, if there were a 16GB model, the user would be left with just 4GB of space for their own documents, apps, and anything else. That would just make for a bad user experience, so Microsoft decided to start with 32GB of storage so that Surface users would still have a substantial amount of free space to use as they see fit. By comparison, a 32GB iPad leaves the user with about 31GB of free space, since iOS and built-in apps take up just 1GB of storage.
Have you pre-ordered a Surface tablet? Let us know in the comments!
Read More

| Reddit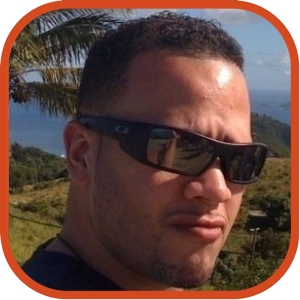 Posted by Jason Diaz Categories: Google, Handhelds, Rumors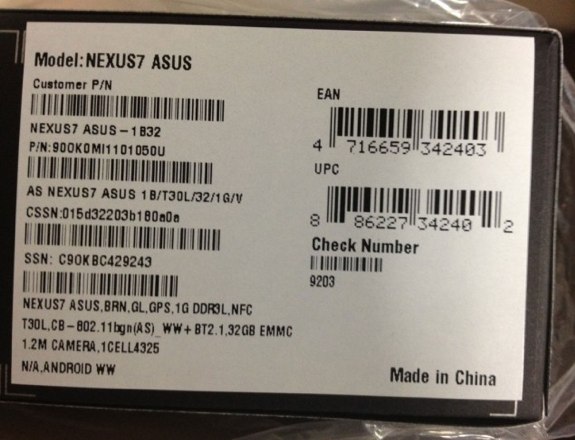 Rumors have been circulating that a 32GB Nexus 7 tablet is imminent, and now those rumors have materialized to be factual. First, what you see above is an image of the sticker from a Nexus 7 32GB box. Need more proof? The Verge has received proof of purchase from a tipster and posted the receipt. Google has yet to announce any official news of the bump in storage capacity for the Nexus 7, and our hearts go out to early adopters of the tablet as, based on the receipt, it sells for the same price that the 16GB version currently sells for. Also, it appears that it doesn't come with the $25 Google Play gift card as was offered when the product first debuted.
If you're itching to get a tablet and enjoy (pure) Android, this Jelly Bean tablet isn't a bad deal. Try your luck and call your local Staples to see if they have 'em in stock. Make sure to holla back at Gear Live and tell us about it if you find one! We expect Google to officially unveil this one at its October 29 Android event.
Click to continue reading Nexus 7 32GB exists, purchased at Staples
Read More

| The Verge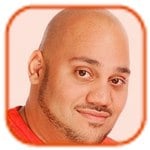 Posted by Andru Edwards Categories: Handhelds, Microsoft, PC / Laptop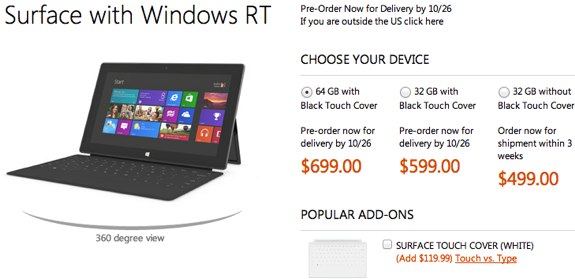 Looks like the Surface with Windows RT has slipped to a 3 week shipping time for those who want to order one without one of the black Touch Cover accessories. The 32 GB tablet will now be delivered by November 8 for those who took their time to decide if they really wanted one or not. Pre-orders for the 32 GB and 64 GB models with black Touch Cover are still on track to be delivered on October 26th. If you were hoping to get a Microsoft Surface tablet on launch day without a Touch Cover, then it looks like you're gonna have to head to your local Microsoft Store or Best Buy.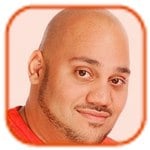 Posted by Andru Edwards Categories: Apple, Handhelds, Rumors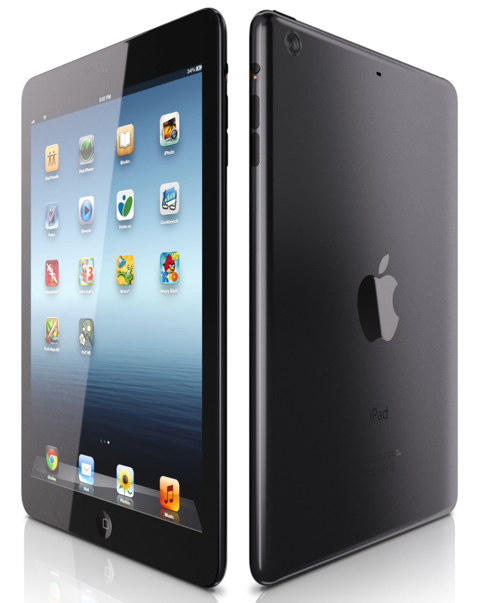 Geeky Gadgets is reporting that it's received a report from a UK-based retailer that the iPad mini is set to launch on November 2 in North America and the UK. Further, pre-orders for the smaller iPad tablet should begin on October 26th, three days after Apple's iPad mini event is held in San Jose, California. The November 2 date just makes sense--it's 10 days after the Apple event, and it's a Friday, which is typically how Apple rolls with these kinds of hardware releases. So, if you're interested in picking up one of the new iPad mini units, it looks like November 2 is your day.
Read More

| Geeky Gadgets

© Gear Live Inc. – User-posted content, unless source is quoted, is licensed under a Creative Commons Public Domain License. Gear Live graphics, logos, designs, page headers, button icons, videos, articles, blogs, forums, scripts and other service names are the trademarks of Gear Live Inc.