Jennifer Aniston says Justin Theroux "hijacks" her beauty products.
The 45-year-old star admitted her fiance has become obsessed and always tries to borrow her things to make himself look as good as possible, and she finds it "hysterical." Speaking to E! News, she said, "It's hysterical. What product doesn't he try to hijack? He's good to his skin, that's for sure. It's always, 'What are you using, what is that?' It's cute."
The We're The Millers actress admitted she has had to put her sunbathing days behind her after not taking enough care of her skin. "The sun, I feel, is like my friend I've had to say goodbye to," she said ruefully. "I was terrible as a kid. It was baby oil [that she rubbed on her body]... I mean, we all did it."
Jennifer recently insisted she was feeling "better" than ever lately, becoming a lot more comfortable in herself.
Click to continue reading Jennifer Aniston Admits Justin Theroux "Hijacks" Her Beauty Products
Kim Kardashian "hates" herself when she falls asleep wearing make-up.
The 31-year-old socialite usually takes great care of her skin, but admits she sometimes forgets to remove all her cosmetics before going to bed, which really annoys her.
"I fell asleep in my make-up two days ago. My skin was perfect and then I fell asleep with all my make-up on. I woke the next morning and was like, 'Why did I do that?' I hate myself every time I do it."
Kim - who is currently dating Kanye West - says she likes to regularly scrub her skin as well as putting sunscreen on in order to keep her looking her best: "I use Per-fekt. It's a face wash, toner and a moisturizer. I put sunscreen on afterwards and I use a scrub three times a week."
However, she admits the biggest beauty blunder she can make is not having her face match the rest of her skintone: "Sometimes your face will be too pale for your body, and that sucks."
Jude Law is obsessed with manicures.
The actor hates it when his nails are not neat and tidy and regularly has treatments on his hands: "I'm obsessed with nail cutting. I've had manicures. I've become a bit obsessed about my nails. Playing a sailor in the play Anna Christie, I had to shove black make-up under my nails and couldn't scrub it all out for two months - it was a nightmare. I'm proud to say that my kids come to me, not their mum, to have their nails cut."
Although Jude takes care of his appearance, he doesn't like it when men appear to have taken too much time to look good.
"Men shouldn't be too groomed. I love the ritual of getting ready for an event, but you can tell when a guy has been standing in front of a mirror for too long. Over-trimmed beards, over-styled hair, perfecting a look for hours and pretending it's effortless - do me a favor! My routine is shower, aftershave and, until recently, trimming my beard, which I've had for nearly a year for Anna Karenina."
Emma Watson loves doing people's make-up. The Harry Potter actress loves applying cosmetics to her friends and family and is always happy to pass her beauty tips on to them.
"I love doing make-up. I did my mum's make-up for all her job interviews and whenever I go out, I do their make-up too. My specialty? I like quite a natural look, but I do everything really. People underestimate the power of an eyebrow. I recently got my friend into penciling hers in, which she thought was such a strange concept at first," she said.
However, Emma is aware that much beauty advice contradicts other snippets of wisdom so advises people not to listen to everything they are told: "Don't listen to everyone. It's kind of overwhelming, especially with your diet and skincare. You get so many different pieces of advice, you don't know what to listen to. I think people need to judge what works for them and trust their intuition."
Mena Suvari has great skin because she eats so much fresh food.
The American Reunion star is considered one of the most beautiful women in Hollywood, and she says her beauty regime is based on diet first, then cosmetics: "My father was European so there was always fresh food in the house. People get caught up in trying to treat themselves from the outside in and it's really about what you do on the inside."
Mena lives a very healthy lifestyle and doesn't drink alcohol anymore. Instead, the 33-year-old actress prefers to spend her evenings at home relaxing: "I like staying at home. I've definitely been there, done that I don't drink anymore and I don't really go out. For me, I know what works."
Jenny McCarthy swears by Botox.
The 39-year-old TV presenter has admitted her youthful looks aren't completely natural but insisted she is careful about the amount of work she has done.
"I'm an obvious Botox user. I tell everyone. I get Botox in my forehead. I just have my doctor do a little shot," she told Life & Style.
However, Jenny does have another reason for looking so good: "Having your sister be your professional make-up artist helps. I just kind of take care of myself."
The Love in the Wild host's beauty methods are obviously working as she recently bagged herself a new man, NFL player Brian Urlacher, but Jenny - who has a nine-year-old son Evan - is being cautious of how things develop. "I haven't made too many comments other than the fact that I'm taking baby steps. We'll see. But I'm giddy right now," she previously said.
Emma Stone uses grapeseed oil instead of moisturizer.
The Amazing Spider-Man actress claims she is allergic to "almost everything" when it comes to her sensitive skin, but uses the cheap vegetable oil to stay looking fresh and blemish free: "I just use natural grapeseed oil from the grocery store on my face as moisturizer. After the shower, I pat it on, and then I'll use it throughout the day and at night."
There is one side effect of her beauty secret though, as she added, "I pretty much smell like grape all the time."
The actress - who has appeared in comedy roles for films such as Superbad and Easy A - has previously said she is not particularly vain, and doesn't always want to be sexy: "I think a lot of female actors have a real fear of not looking their best. They learn to prize their vanity over a role in which they have to look like a moron. "They're worried they'll damage their sex appeal. Thankfully, I have no problem looking like a moron!"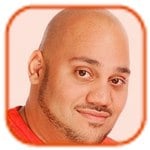 Posted by Andru Edwards Categories: Celebrities, Fashion Designers, Health & Beauty, News,
Lauren Conrad keeps her skincare routine simple. The reality TV star - who has her own range of clothes for Kohl's - says she has now learned not to use too many products on her face and feels much better for it.
"I used to use a ton of stuff. I've been going to Kate Somerville for a while now, and through facials and treatments they've weaned down my skincare regimen, which is nice. Now at night, I just use a mild face wash and an oil-free moisturizer."
Lauren is currently creating her next collection for Kohl's and loves being involved in the process.
Click to continue reading Lauren Conrad Keeps it Simple
Finally, something to get those Jessica Simpson commercials out of our heads—Katy Perry is to be the new face of an acne medication.
The "I Kissed A Girl" singer will promote the anti-spot cream Proactiv Solution alongside Canadian singer Avril Lavigne and The Office's Jenna Fischer. Adverts filmed by the stars will begin airing in the US next month before a worldwide release. Ben Van de Bunt, the company's executive, said all of the representatives would be paid a significant amount of money.
Click to continue reading Katy Perry Gets Paid Millions to Fight Acne
Oscar-winning actress Halle Berry is "too busy" to care about make-up.
The actress is fanatical about looking after her skin, but insists she never worries too much about her appearance and will willingly go out bare-faced.
"I'm not one of those people who opts for plastic surgery, so my philosophy is to take care of what you have. I'm really serious about my skin-care regimen at night. I never ever go to bed - or even nap - with make-up on. I'm a fanatic about skin care, but when it comes to make-up, I'm not. Some days I'll go out with no make-up on and not even care, because I don't have the time to be that concerned about it."
Halle, who has a 19-month-old daughter Nahla with her partner Gabriel Aubry, also said she is wary of wearing too much make-up because of the dangers of looking like a transvestite: "Don't wear too much makeup, because you can end up looking like a man in drag!"
© Gear Live Inc. – User-posted content, unless source is quoted, is licensed under a Creative Commons Public Domain License. Gear Live graphics, logos, designs, page headers, button icons, videos, articles, blogs, forums, scripts and other service names are the trademarks of Gear Live Inc.